Chloe is in the process of telling me if we're good for an entire summer. We fit well together. It was no problem at all to step out of a Lexus Hush-n-Go Quickmobile into a 48 net horsepower VW bus with drum brakes and shrieking generator. No problem.
Once you are sitting in a VW bus again (yay) the time/space continuum drops out of warp drive and back into the birds chirping, the wind rustling, the day lazily laid out before you, and the traffic becomes a different experience all together. From the Lexus participation with other hurrying souls where leaving or leading or slicing through the pack is an easy choice if the irritation moves you to do so, to a VW bus where you humbly step out onto the interstate and shamble along the guardrail looking at the tiger lilies while the raging pulse of the American Lifestyle races past you, your only choice is to be polite and demure. Just the way I like it.
While still suffering the confines of the Lexus, I visited Lance Haines in Vienna Virginia, a referral from Honeybus (who you all should be jealous of but I'll not tell you why).
Lance has my favorite Westy color of all, the dual carb '74 in orange!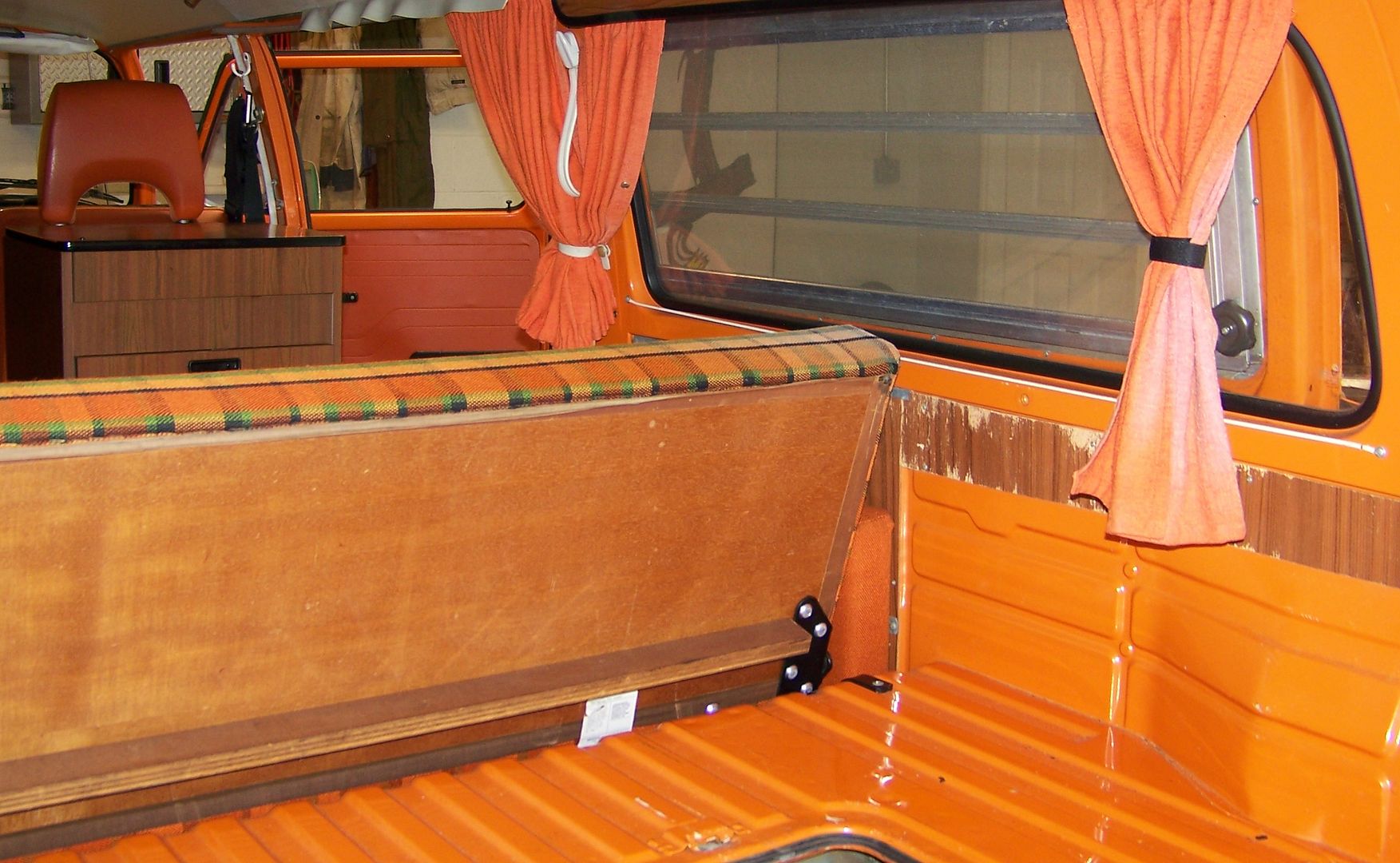 You just have to give yourself over to this orange, don't fight it, belt down a shot of Grand Marnier and rustle up tangerine Crepes Suzettes for breakfast and go with it.
But Lance had issues. And his issues became my issues real quick.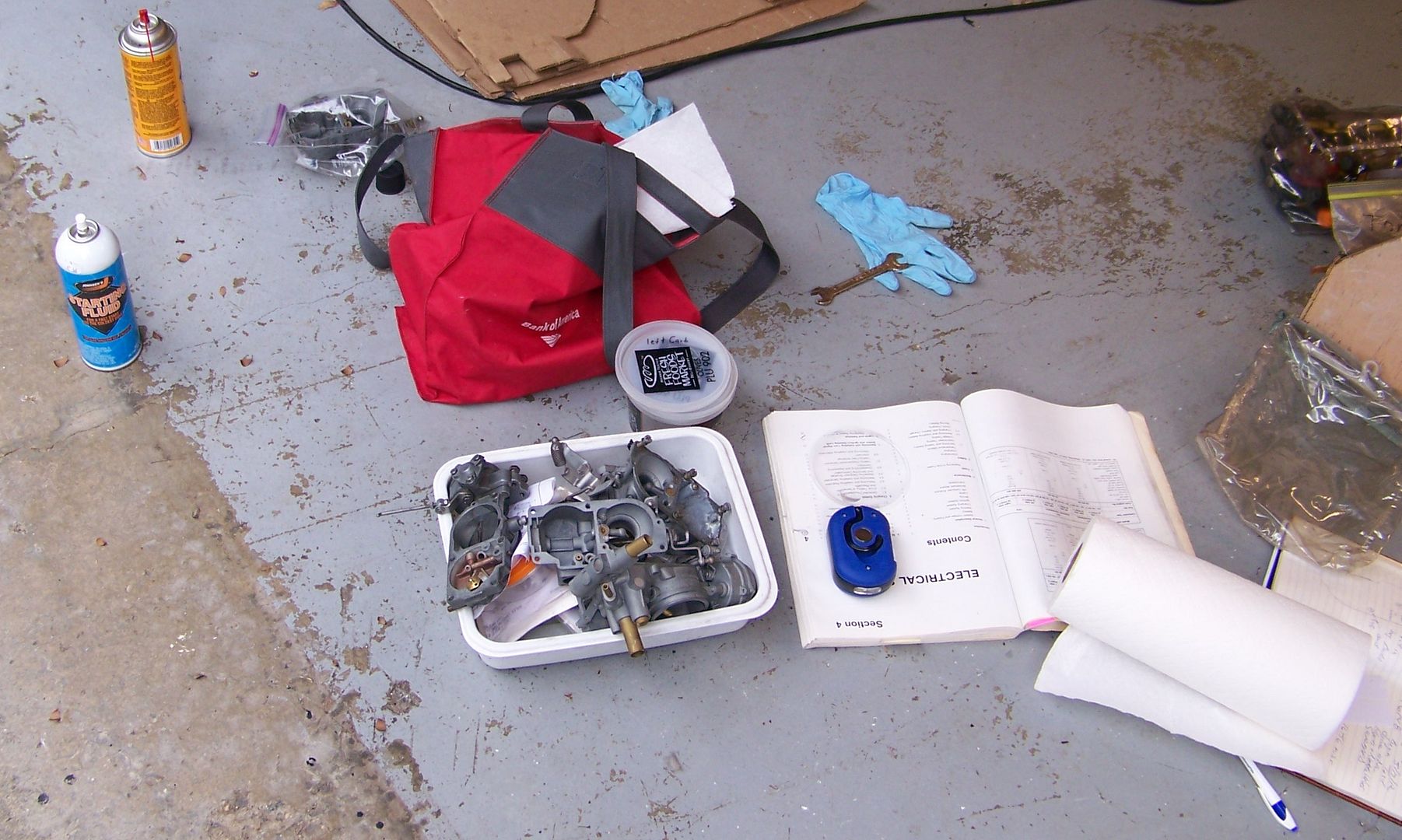 We had weird symptoms with his engine where it ran better when we pulled off the wire to the right carburetor's cut-off jet, and ran poorly when we re-attached it. Flummoxed by cylinder #2's instant death with the wire on, we were swapping wires and plugs and fooling with fuel mixtures and carburetor rebuilds with exchanged pieces from another carburetor, and I am trying to bring to life the carburetor tuning write-up here on this forum? It was a mass of useless babble when his engine would not play by the rules.
Eventually . . . too eventually, we narrowed down the bizarreness to Yet Another Stupid Hack ShortCut from some Long Ago. The cut-off jet had been drilled out and was dumping so much fuel into the carburetor, that cutting off the solenoid was the only way to get the mixture halfway decent. After putting in a different cut-off, we pulled off a late day synchronization that led to a passably decent state of tune.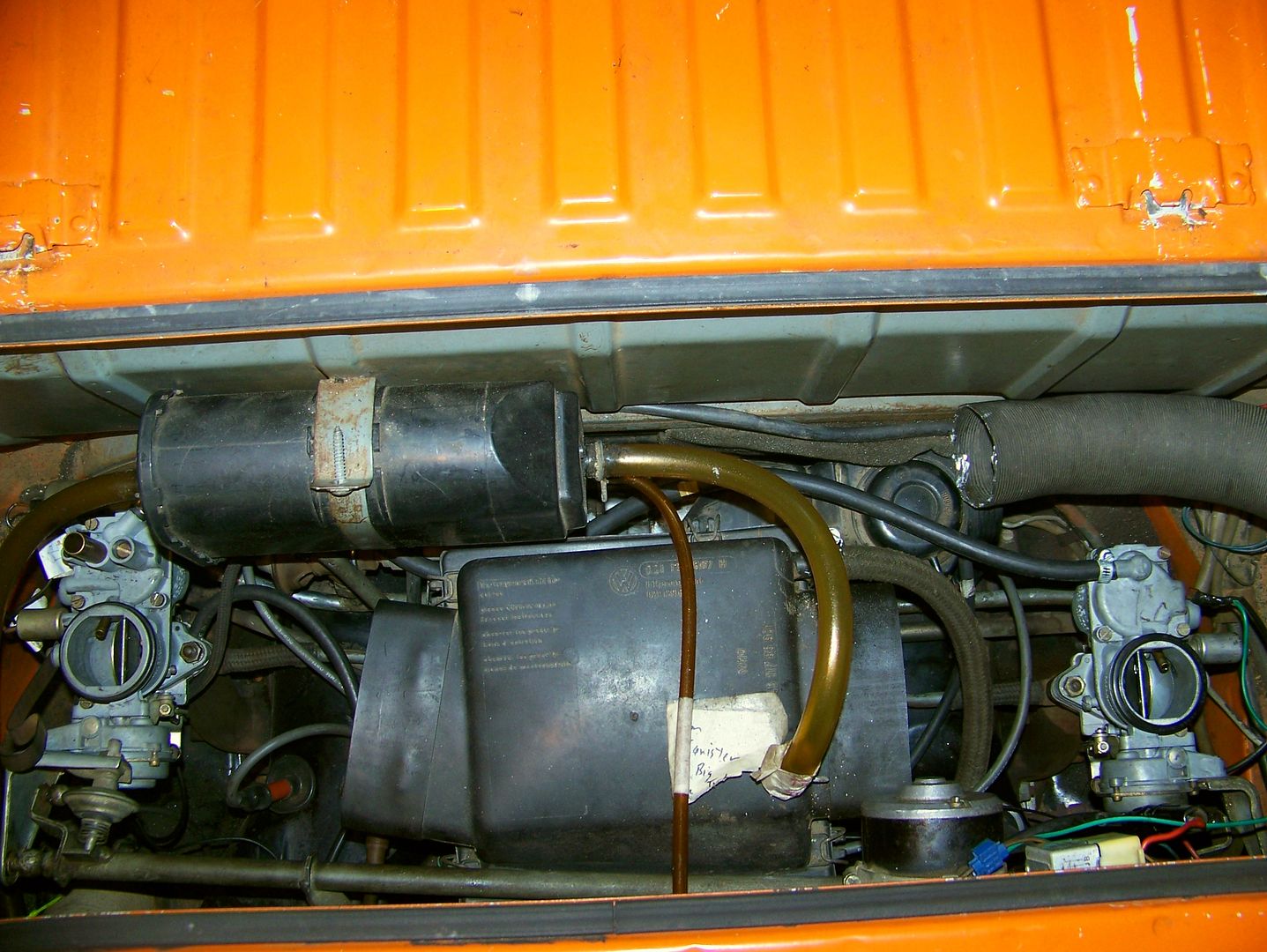 I vicariously lived a moment of Road Warrior dual carb nirvana when the engine came into its own.
This is an excellent example, by the way, a fresh car with original paint and original interior.
Hope to see it and drive it again (<hint)
Colin