After jtauxe Bluebird engine swap, I went down the hill to camp where it was the necessary 5* warmer. Pulled into an undeveloped industrial "parkway" and found a driveway entrance to a thoroughly not-yet-built industrial enterprise consisting of a tree: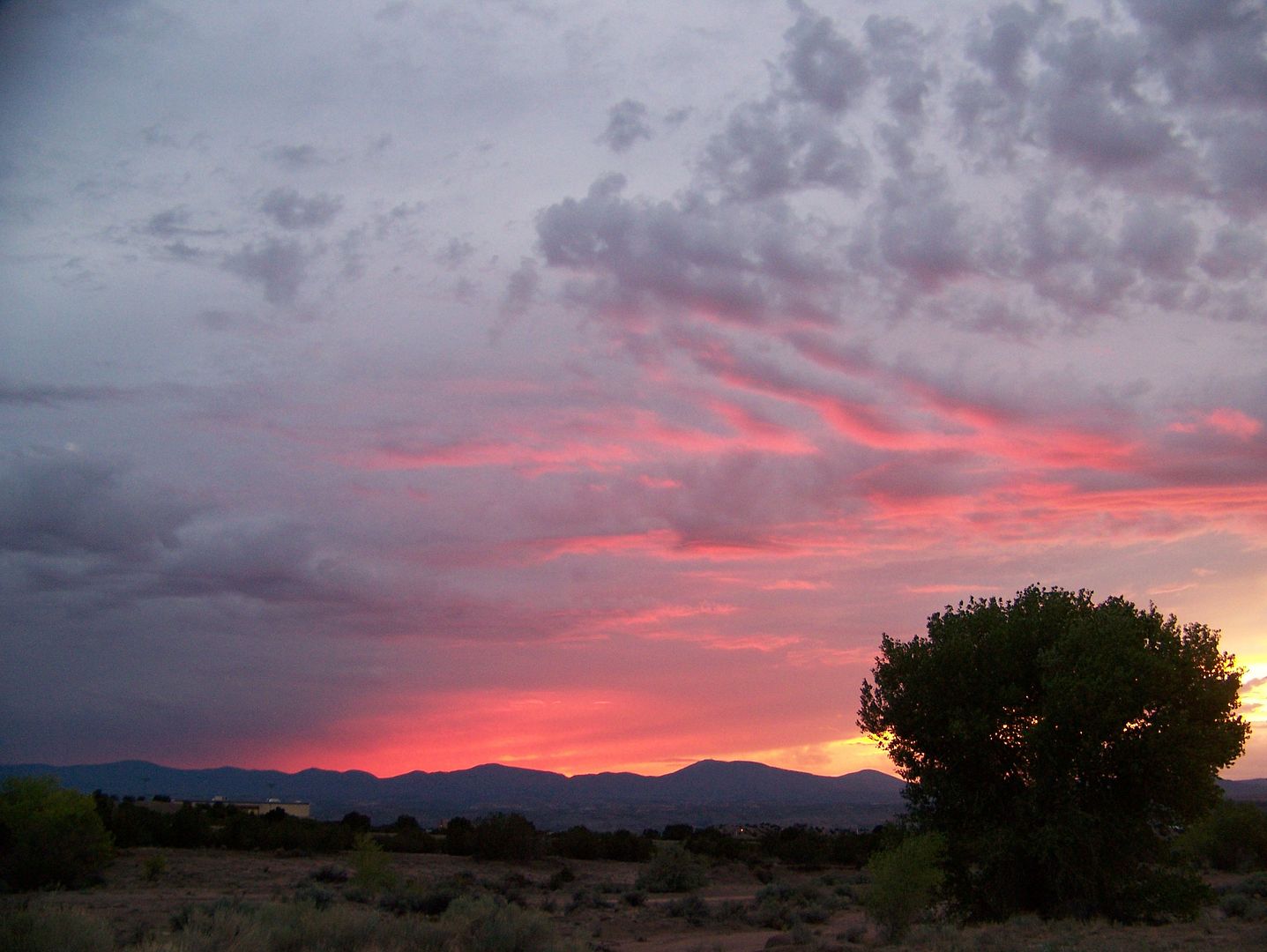 but what a beautiful sky: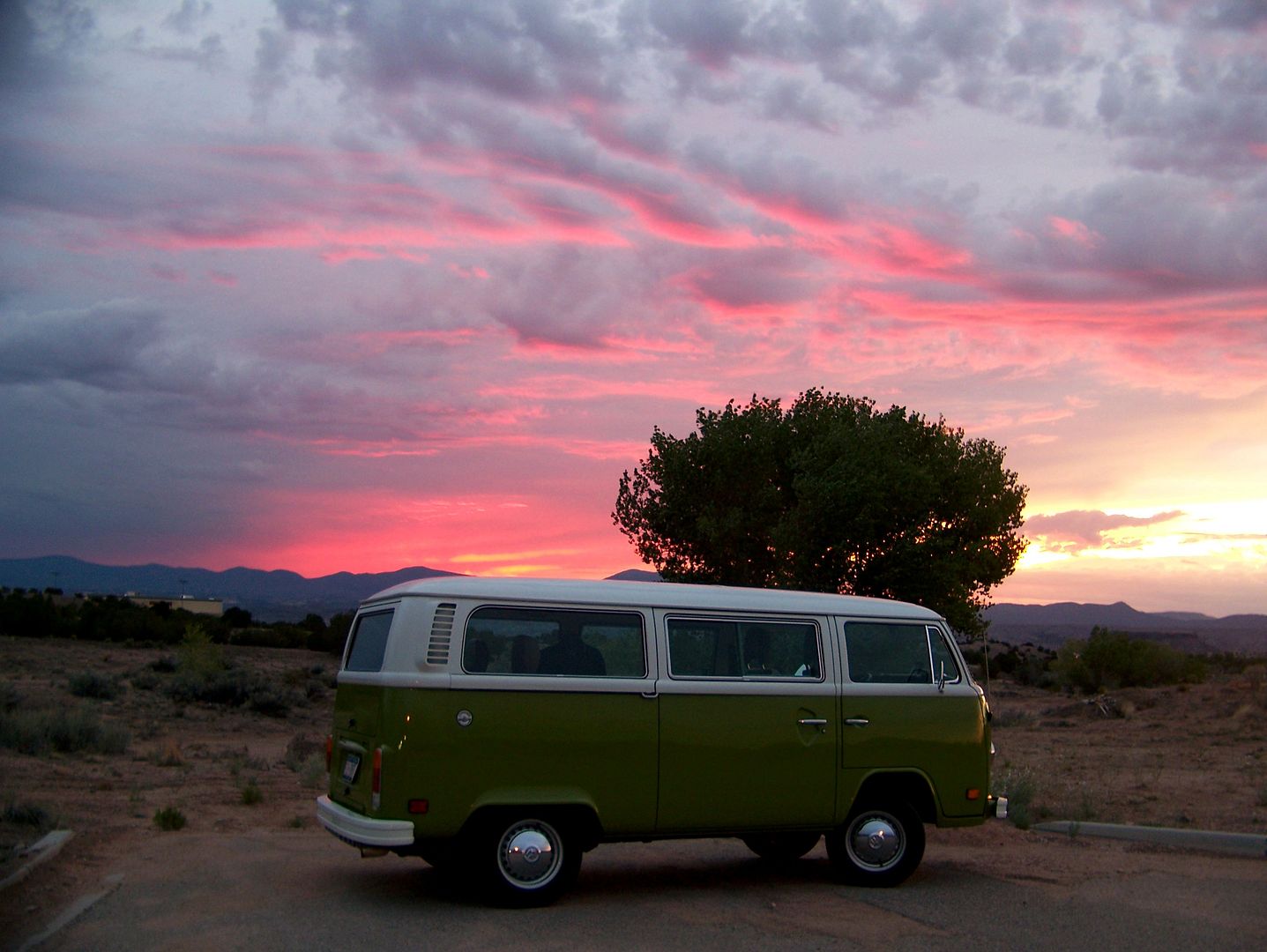 Next day, pmaggiore and I tackled Yellowbird2 without the able assistance of his kids from last year. Towards the end of the day, his friend Dave showed up with his Vanagon:
Lanval, please note: I am paid to sit around, in a director's chair no less:
Got to meet pmaggiore's NEW WIFE, with whom I got to share dinner overlooking the canyon in his NEW HOME chatting about his NEW JOB, but it looks like they are managing to deal with all that newness: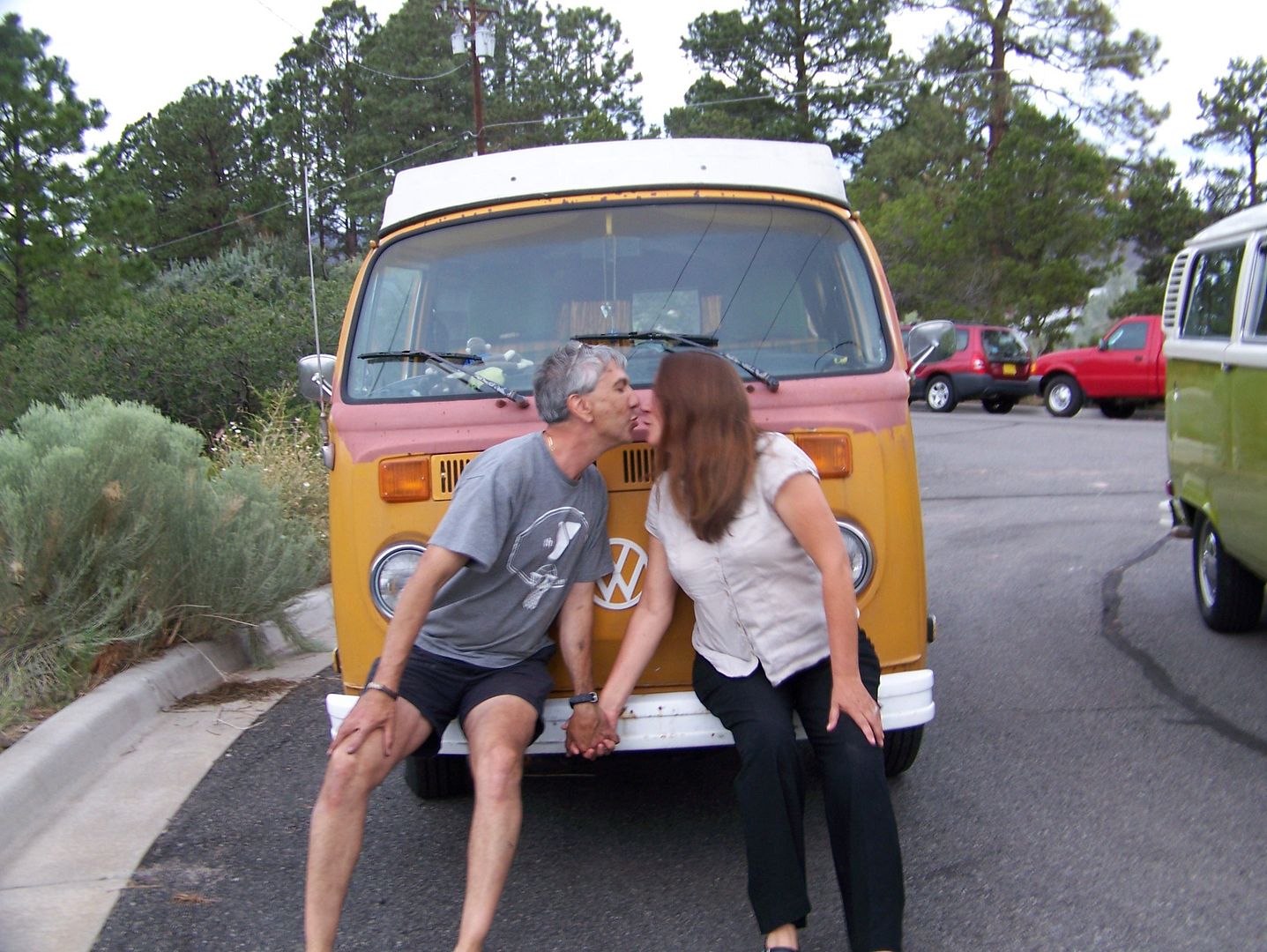 Drove down the hill in the darkness and watched the lights of Los Alamos do that spooky float in the night sky look as the road dropped below the plateau and rose up again across the valley. Even when I got on I-25 northbound, I could see the Los Alamos city lights hovering in the dark so far away. Found a gorgeous campsite in the scattered showers/moonlight near a ranch driveway at midnight. I had fun tripping the laser alarm so many times that I reckon the owners would be down there the next morning, "trimming the stupid bushes that kept triggering the alarm in the wind".
I only have three photographs of the Colorado calls, none of which include my esteemed customers (?) jimjxsn and soulful66.
This was a visitor at jimjxsn's house (last year was a baby deer):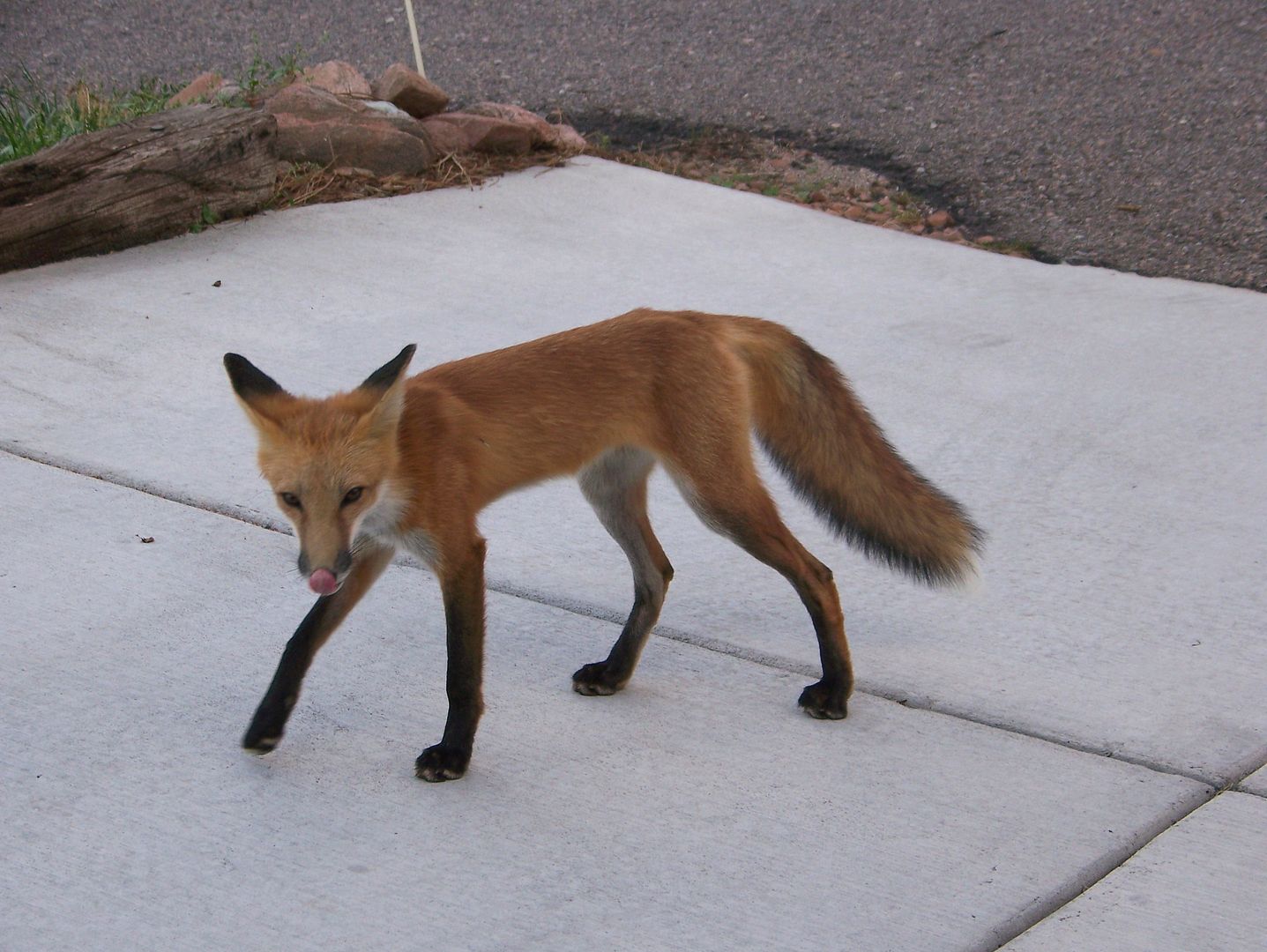 Poor little guy gave us a non-plussed look and left, irritated. Apparently a well-meaning but stupid neighbor has been feeding the fox, promoting dependency and familiarity in all the wrong ways: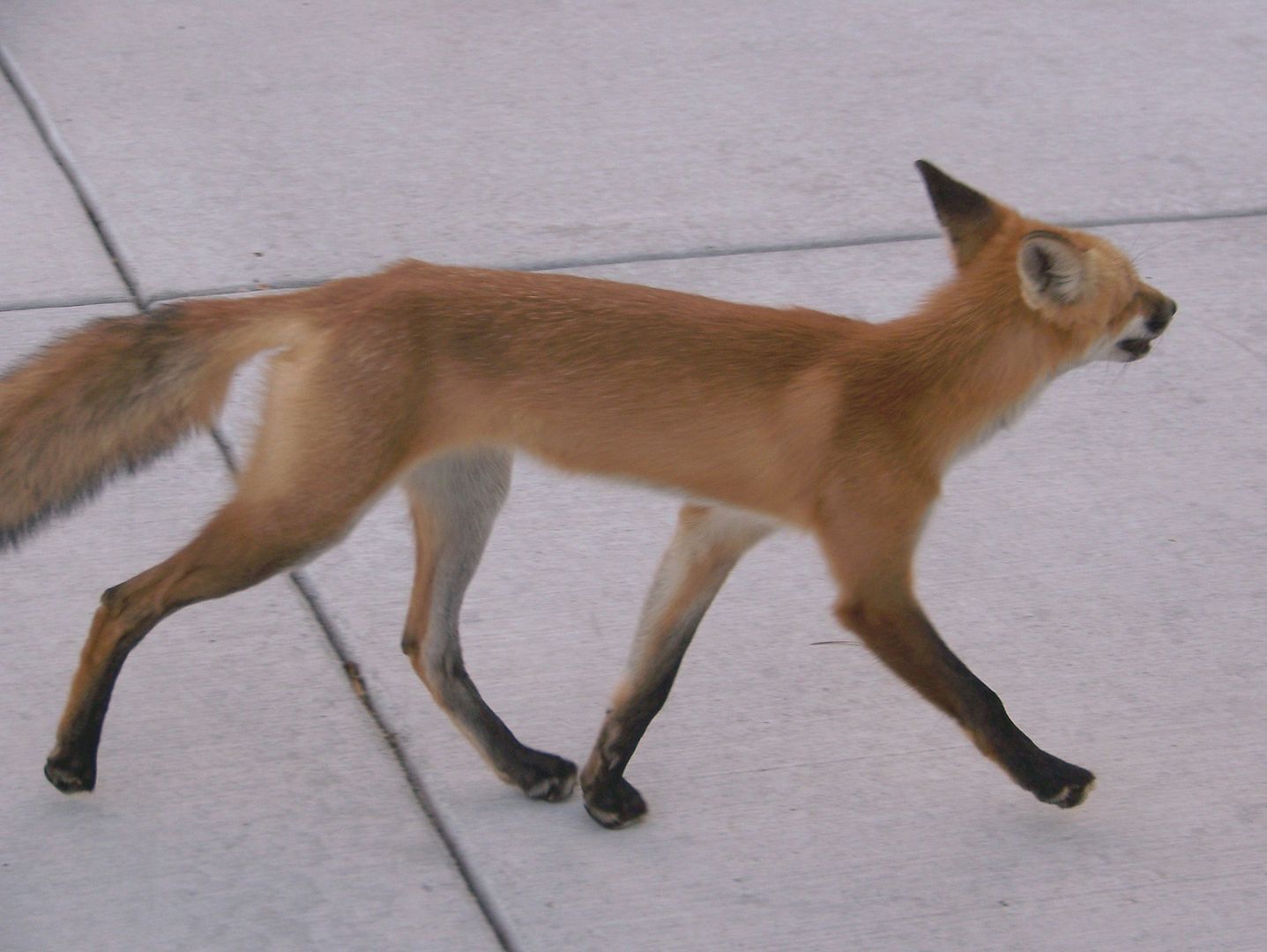 I was feeling pretty non-plussed myself, jimjxsn has a gorgeous blue/white bus with a white interior and a big fine fully functional sunroof.
It was good to see soulful66 and his wife and the old baby who is now a boy and his new baby, a gorgeous sunny one year-old who gave me some dazzling total smiles. Although we diagnosed a few electrical issues and fixed a few vacuum leaks and replaced the center pin kit ......
(only to see that in 1979, VW was cheaping out on the stupid bushings! look at how small they are!):
......... the real motivation for me to show up was the incredible as always apple pie ... a perfect send-off to my walkabout.
Colin