Here's close to a little perfect day.
Woke up just off an antennae access road, birds bickering light breeze blazing high altitude sun and man what a view. Got "dressed" and took a walk down and up this curvy little dirt road with a view of the valley of Banning to my right, the sound of many many many bees in the flowered bushes along the road, and the town of Hemet plus marine layer grey over the Pacific to my left. Just to the right of the tuft of pine in the exact middle of the picture, you can see the lake, Diamond Valley Lake, 30 miles by car:
... and a little telephoto action of the same shot, with a little more emphasis on that Pacific grey mist under the smoggy grey stripe: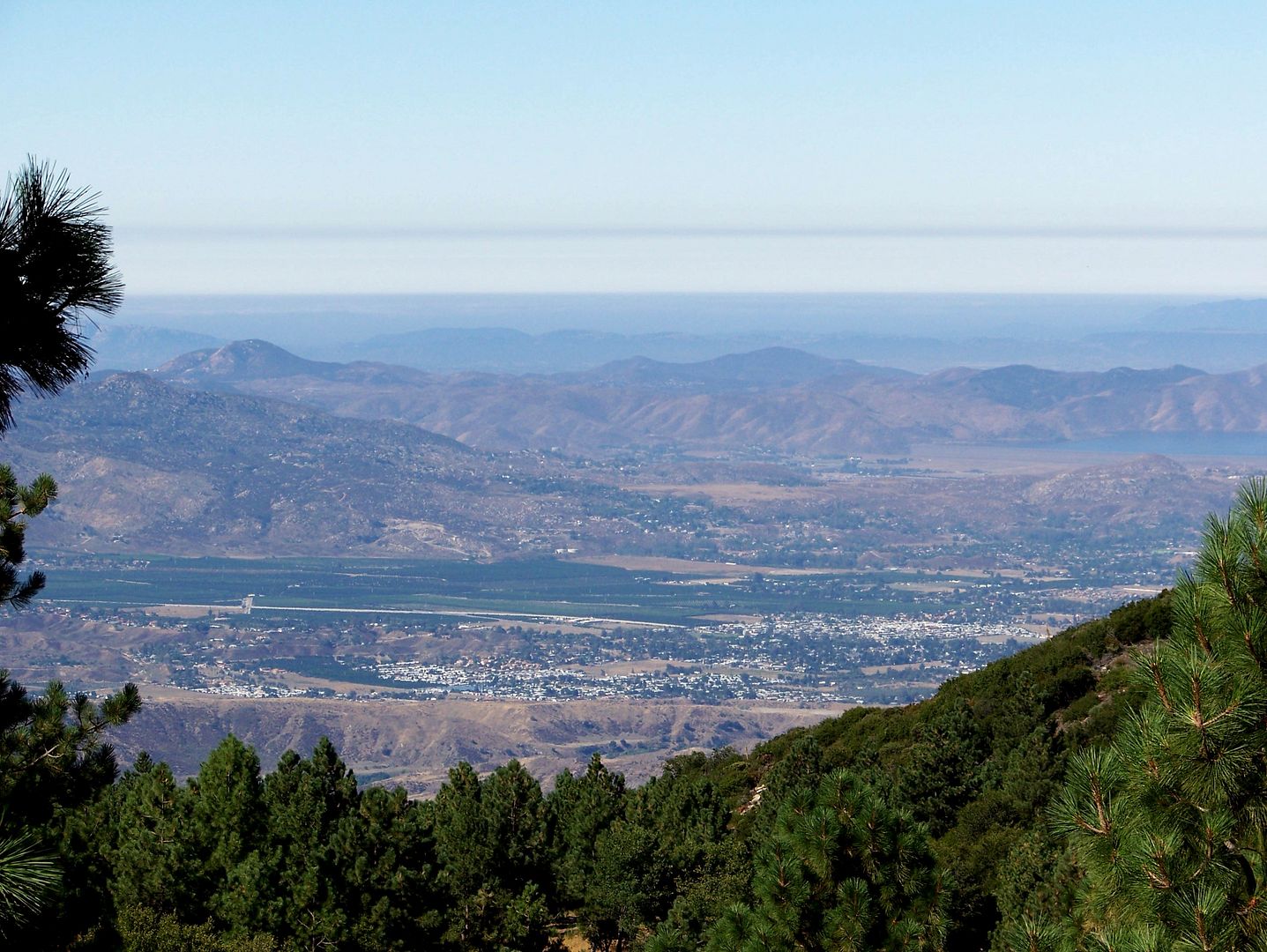 Went up the hill at the main road where a Christian Day Camp Fellowship In Christ I'm With Jesus group of kids was dispiritedly trudging up the hill in their identical shirts with a counselor of sorts trying to infect the slowpoke at the end with a little more of that spirit thing. Pulled off at an overlook to see what I was overlooking, and the podium plaque said Diamond Valley Lake, and a gregarious ex-bicyle racer with a cane said, "that's Mount Palomar Obervatory, 84 miles by car." That was the 200" mirror observatory of my astronomical imagination in my childhood:
But I had -places to go and people to see. You may remember this shot in February of 2008: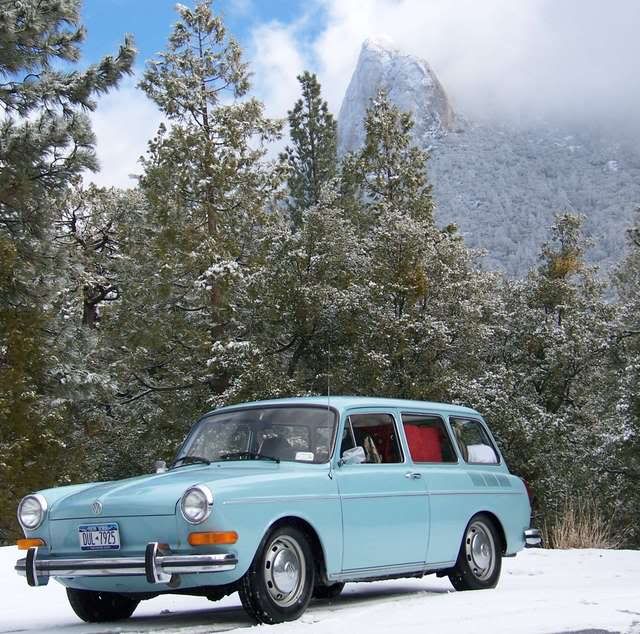 I preferred today's weather:
Today was my day to pay a visit to our inveterate one-and-only Arctic Circle traveller, Barb and her trusty steed Elwood.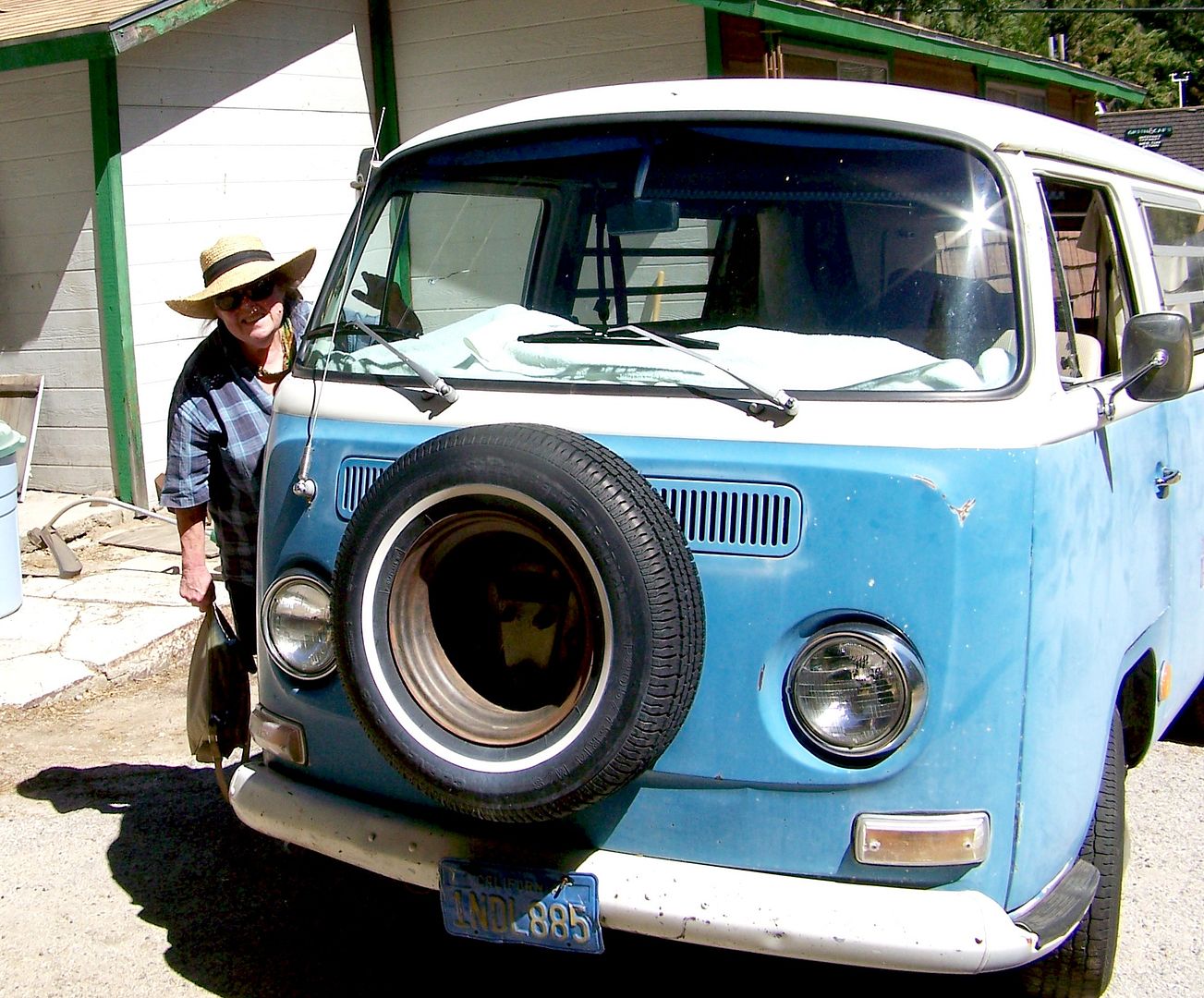 Today's travel was more pedestrian than a jaunt to the 66th parallel, it was a tourist sight-seeing trip to the dump. A dump with a view, too. And a joy it was to drive another Type 1 bus in no hurry, but think of where it's been. That modest little engine back there sounded fine. Elwood said, "replace my front right wheel bearing." So we did, in that glorious high altitude sun. Then I did a sight-seeing trip to her bathroom to see the new toilet.
"Very nice," I said.
"It's low-flow" she said.
"Very nice," I said.
"I love having hot and cold running water again," she said.
"... you fancy indoor plumbing types," I said.
Now I got off a shot of her, no problem, but she was getting fooled by my camera's penchant to make important sounding but useless noises. I showed her how it makes noises and finally takes the picture.
"You have a lot of pictures of the ground now," she said.
"And I shall post the very finest of the lot," I said.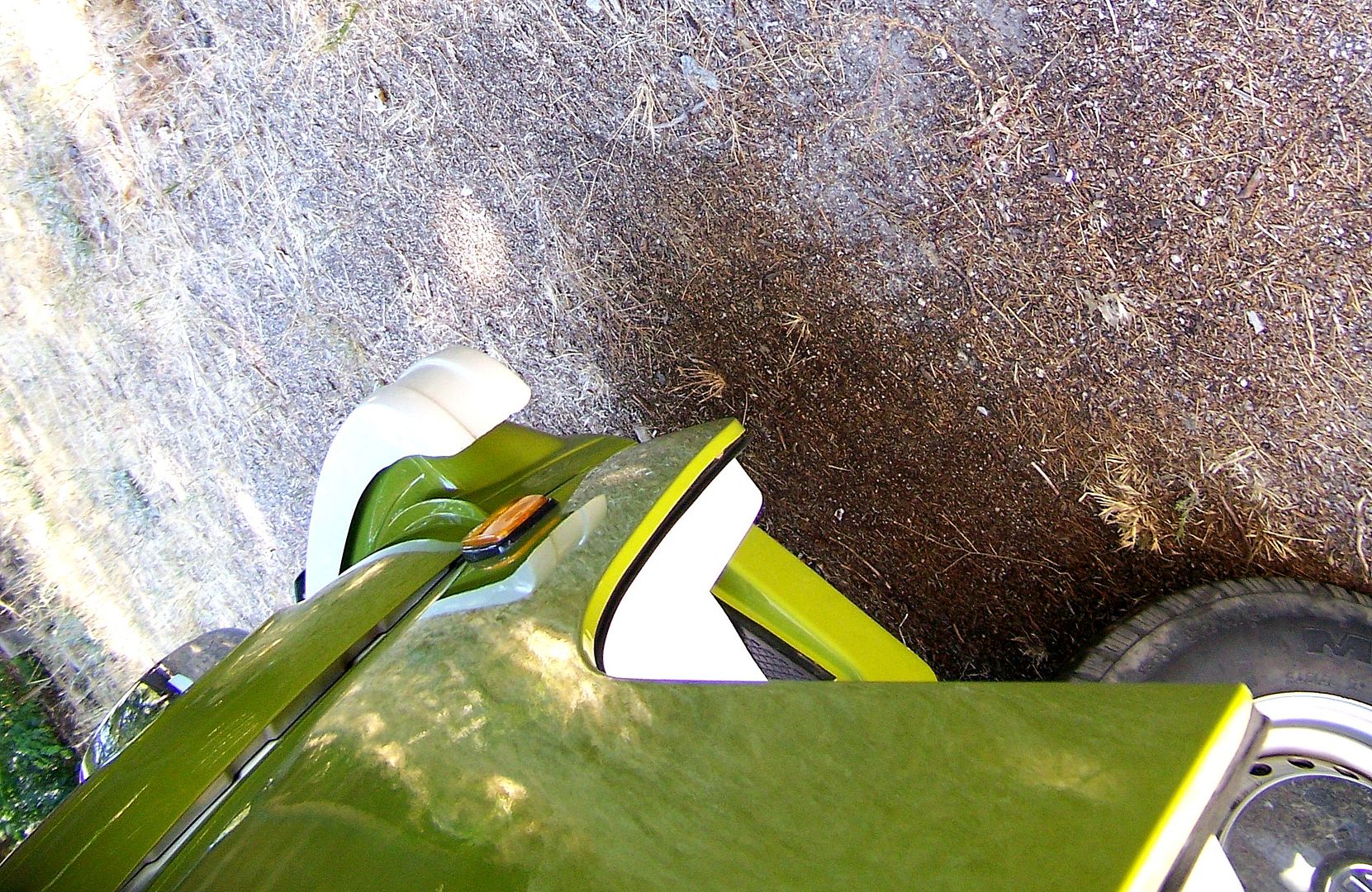 So she took a picture of me: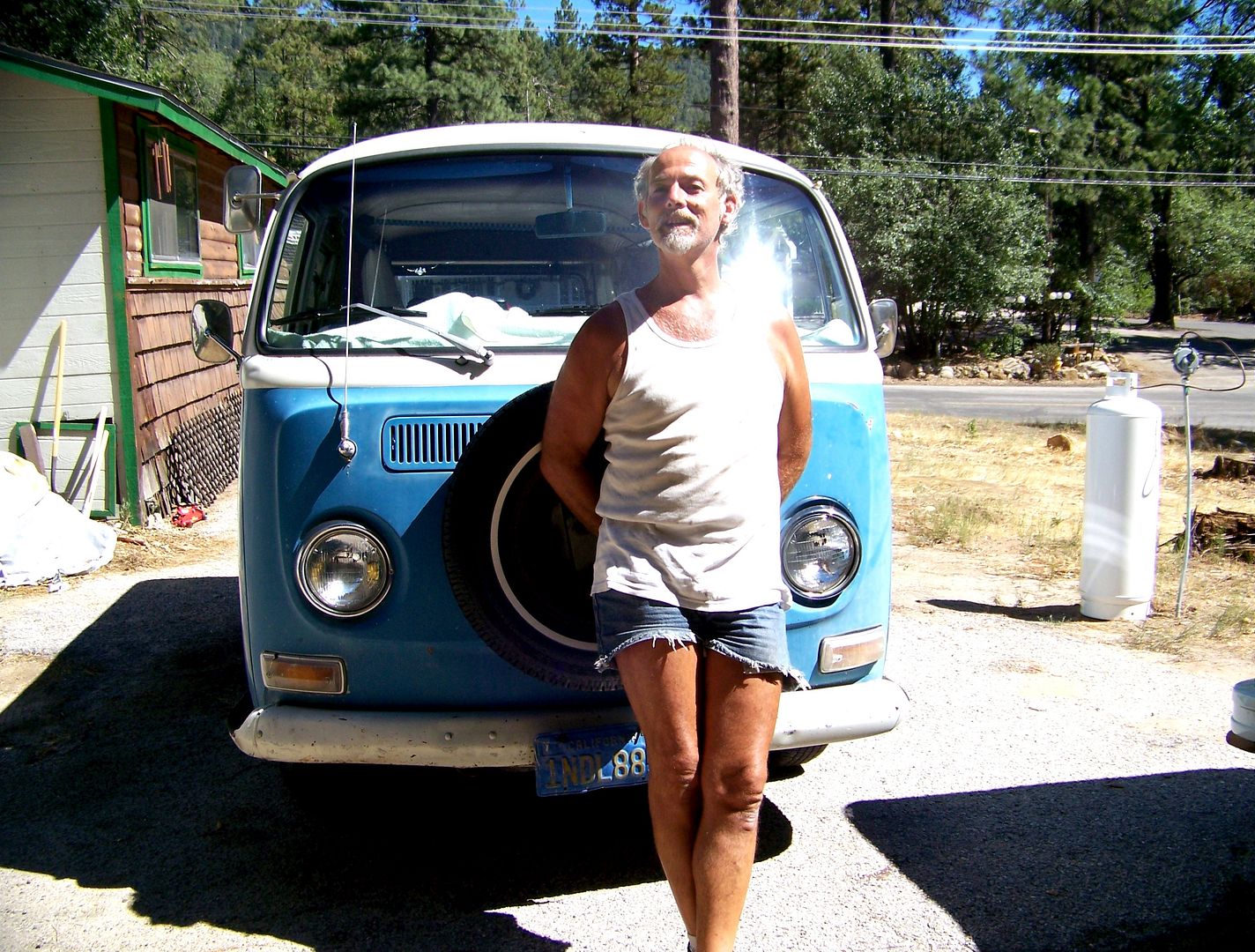 .... that reminded me of another picture, so I combined them
2003 on the left/2011 on the right. Notice how enormous I have grown lately:
We said ciao for now and I drove down the hill back into the heat, but a lovely serpentine BobDsled run it was: