I had made it as far as Victorville CA, where I photographed that Motel6 sign in 2007?
... and what did I see to the south?
A big plume of LA's finest smog just blowing over the mountain at the Cajon Summit. So I beat it back to CA 118 and decided to go to Lucerne Valley instead to maintain some sense of the beauty of this state inland along the desert valleys.It is a beautiful state underneath the spreading human colonization of the landscape.
I just read Hippie's comment in the US395 thread:
I love the bus. It can go about anywhere with good tires. Get the best camp sites away from anyone.
God bless ground clearance and weight over the drive wheels.
while waiting for PhotoBucket to upload these illustration of exactly what he was talking about:
I saw an interesting rock formation in this 100* heat: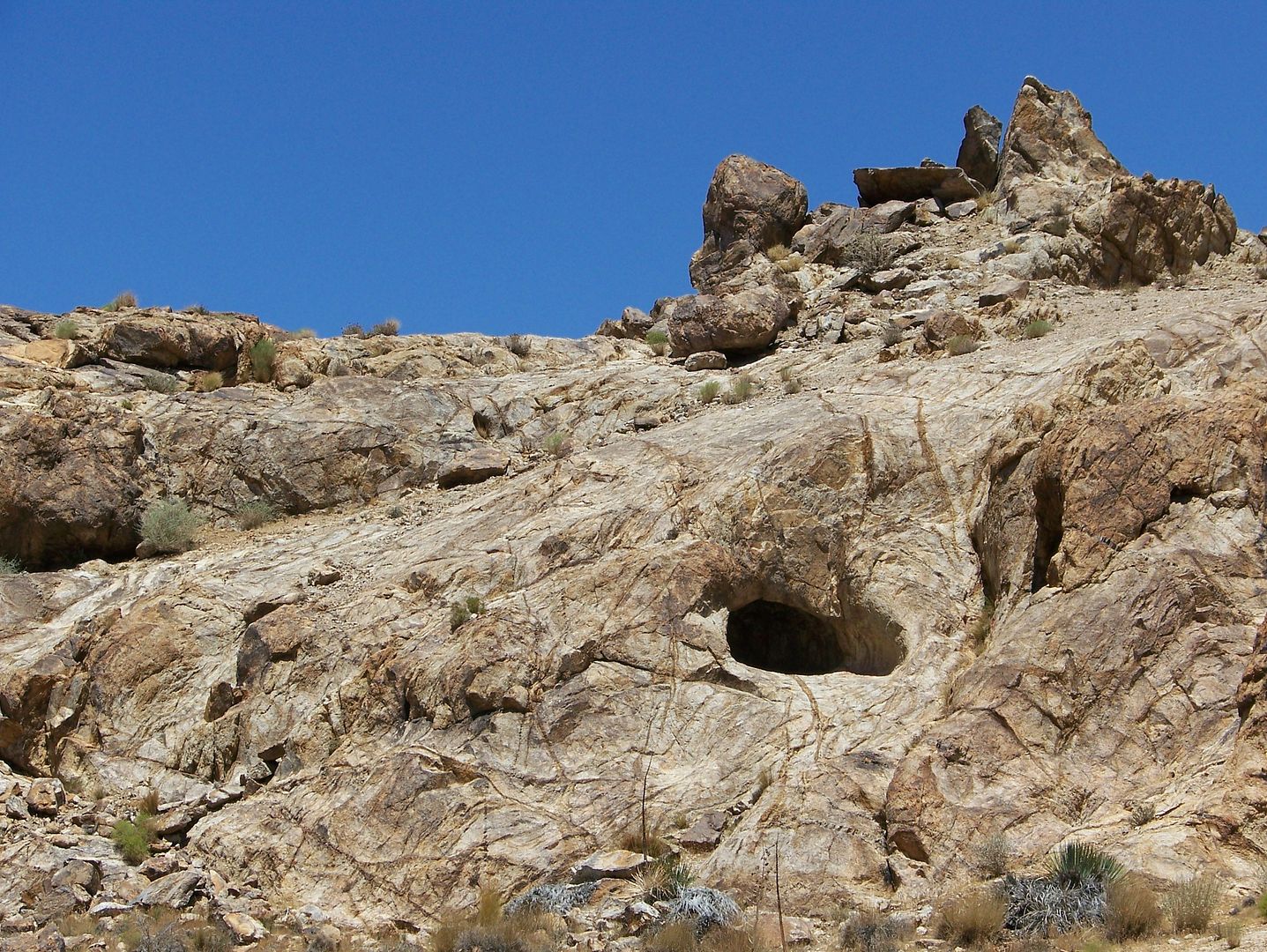 so I just peeled off the road and trundled up this slope until the left rear tire came off the ground and stopped me:
I knew gravity would save the day, you can't tell in the picture, but I slid down next to the car when I hopped out. The water container pretty much jumped out the passenger door when I opened it.
Later, I jumped a sand berm outside of Yucca Valley without a second thought to get up to another viewpoint. But did I ever have to keep my foot in it! because it was that sandy sand that you dare not stop in. Unlike Arizona 2008 ... :
.... this more powerful 2.0 engine kept us moving up to the viewpoint where again I knew gravity would be our friend. Another beautiful valley northwest of Joshua Tree Park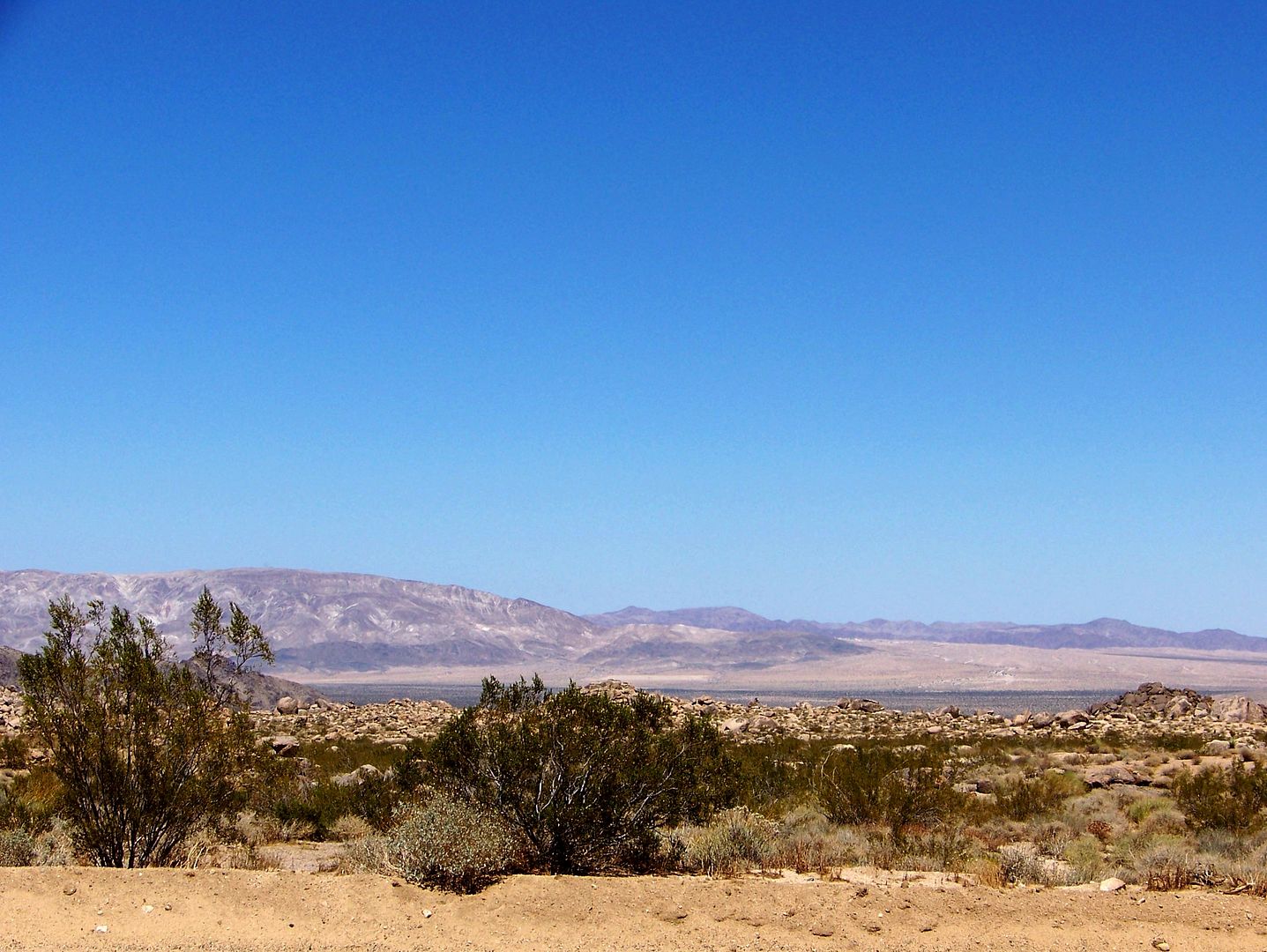 Like the backside of a typical California McMansion, behind the facade was a bit of a letdown: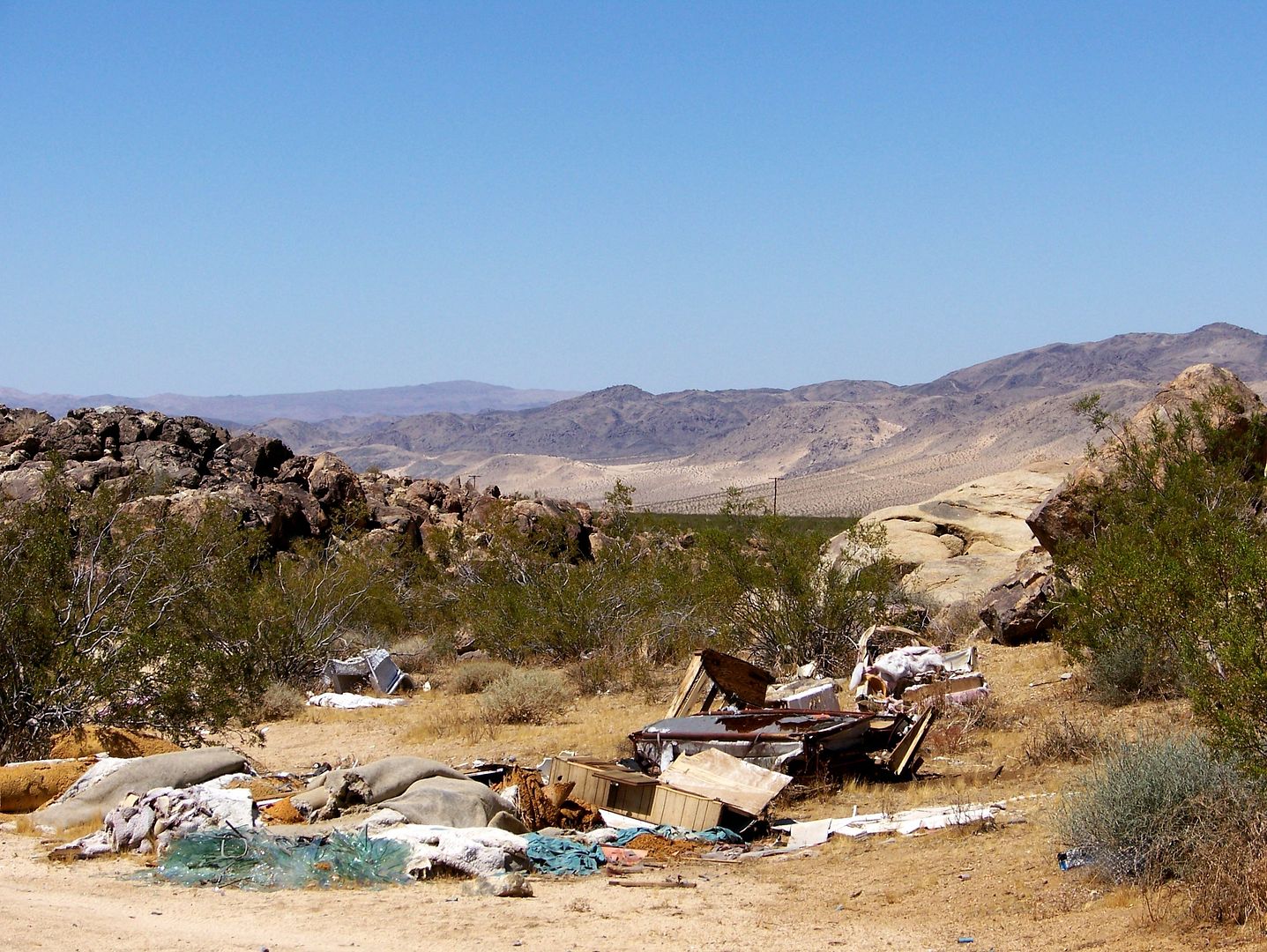 But looking back down to where I was able to stop safely, it was arty enough:
The path down was a little tight: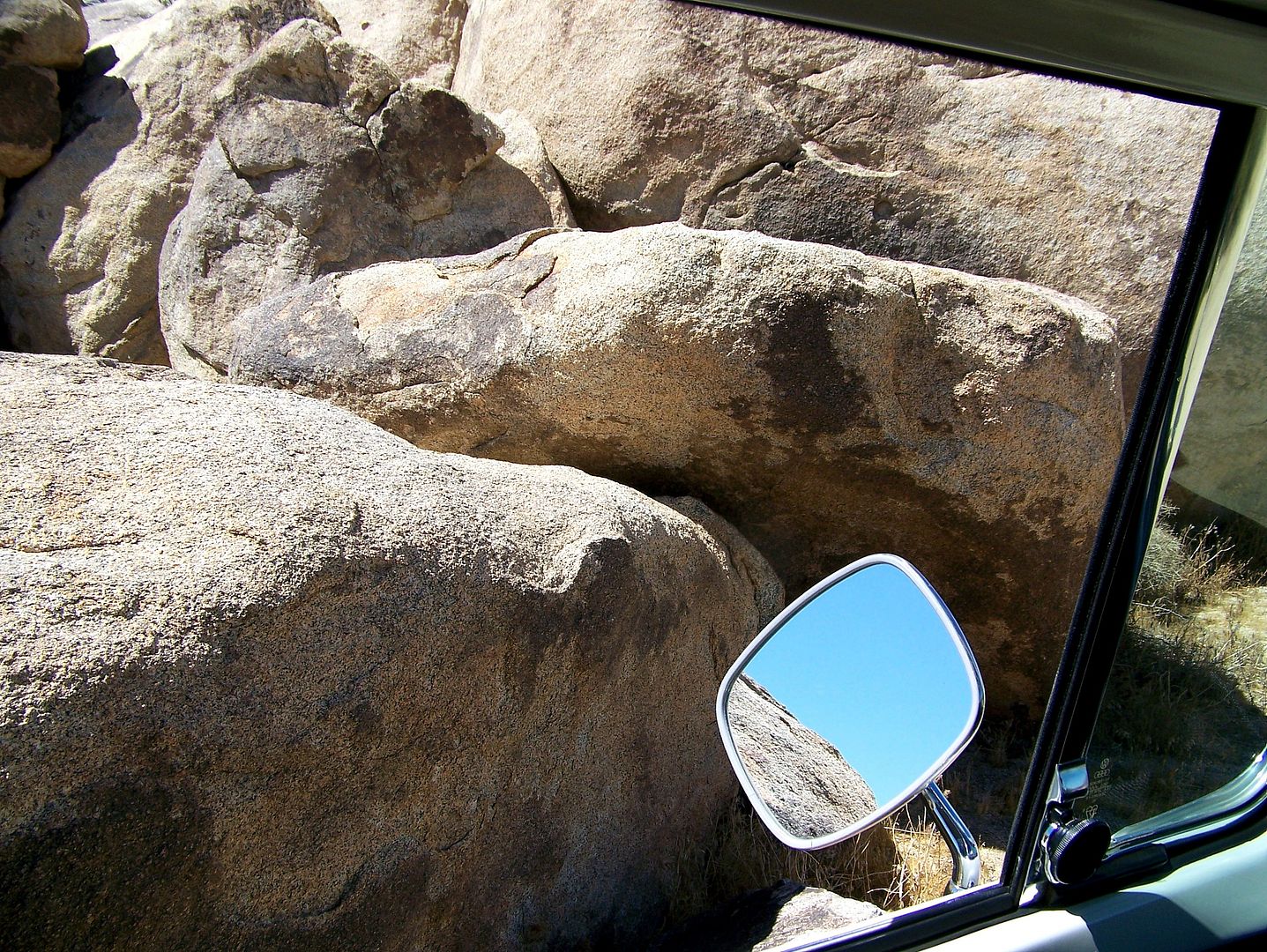 Off to the mountains go I! Up into more beautiful vistas to see Elwood. Bus is running splendidly smooth and "cool" (CHTs 370-405* today at 98* and a good tailwind)
Colin