Left Stovepipe Wells at the welling crest heat of the day, after a chat with the Park Employee who wanted $20.00 from me for the privilege of driving through on what was clearly marked as a California State Road.
"What, taxes aren't good enough? Is this a tollway?"
"It is a park."
"What if I am just passing through in the course of business?"
"You have to pay."
"Do I get any amenities, like concierge service if I get thirsty at Zabriskie Point?"
"Oh absolutely, you just give us a call and we'll bring you some nice cool water right away."
"Excellent. Here's a twenty."
Drove out alongside some sand dunes: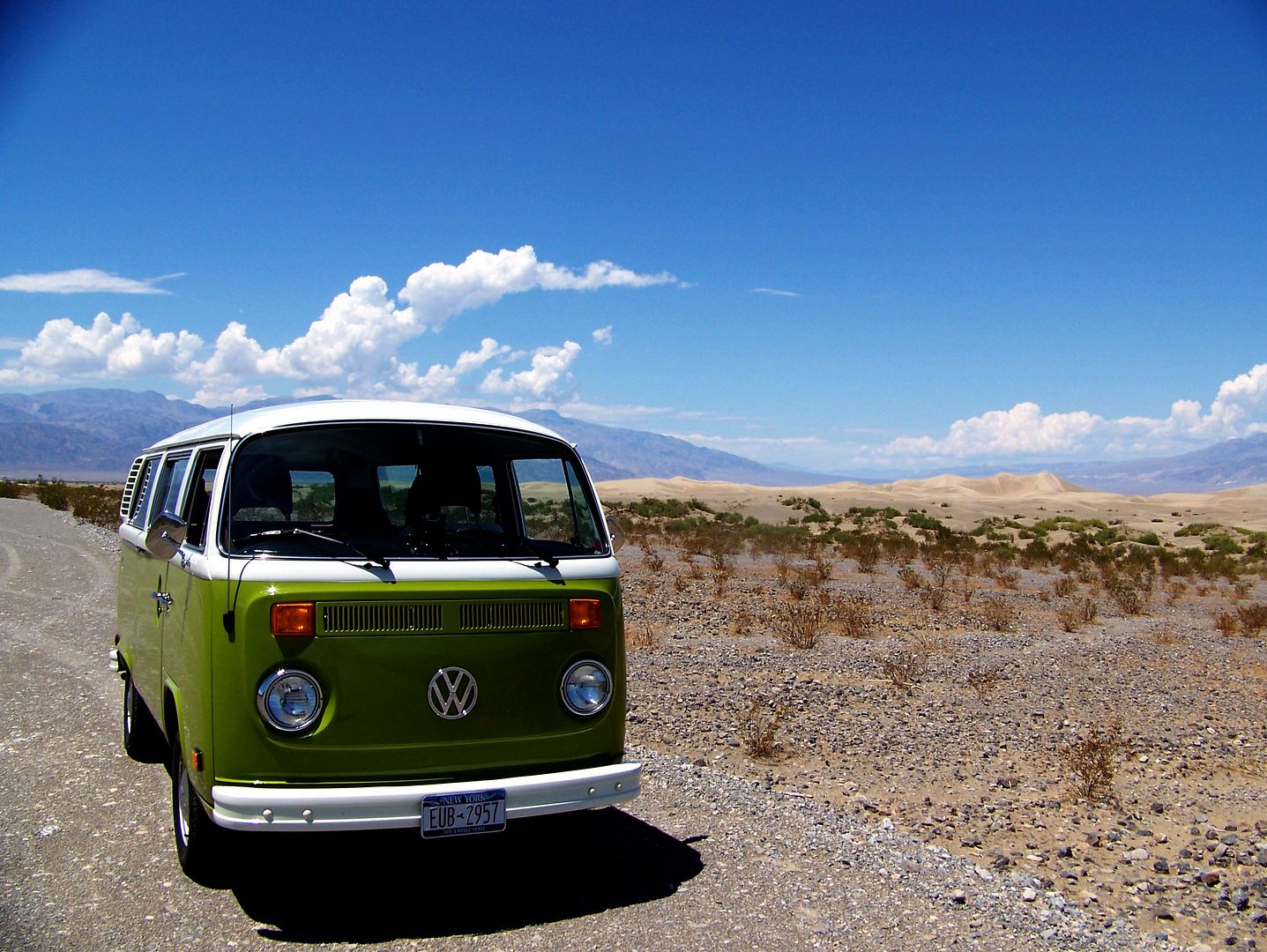 Found the turn where I had come down from Beatty in the Road Warrior on that 123* July 19, 2009 journey to be bewitched by this view of Death Valley from the northern approach:
But yuck, today the pan was all clogged up with a ... lake of real brackish slimy water and plants that were actually green this time, and humidity that just grabbed you by the throat:
Drove to Furnace Creek to enjoy some of that 190-feet-below-sea-level 116* air and to see if the BobD's engine liked the additional compression (it didn't care):
Drove up the hill to sea level (

) and looked back across at Death Valley from the southern end this year (and pissed off at least six impatient tourists all travelling pretty in their cocoony air-conditioned SUV viewing theaters at the intersection of Badland Road at the Furnace Creek Inn driveway):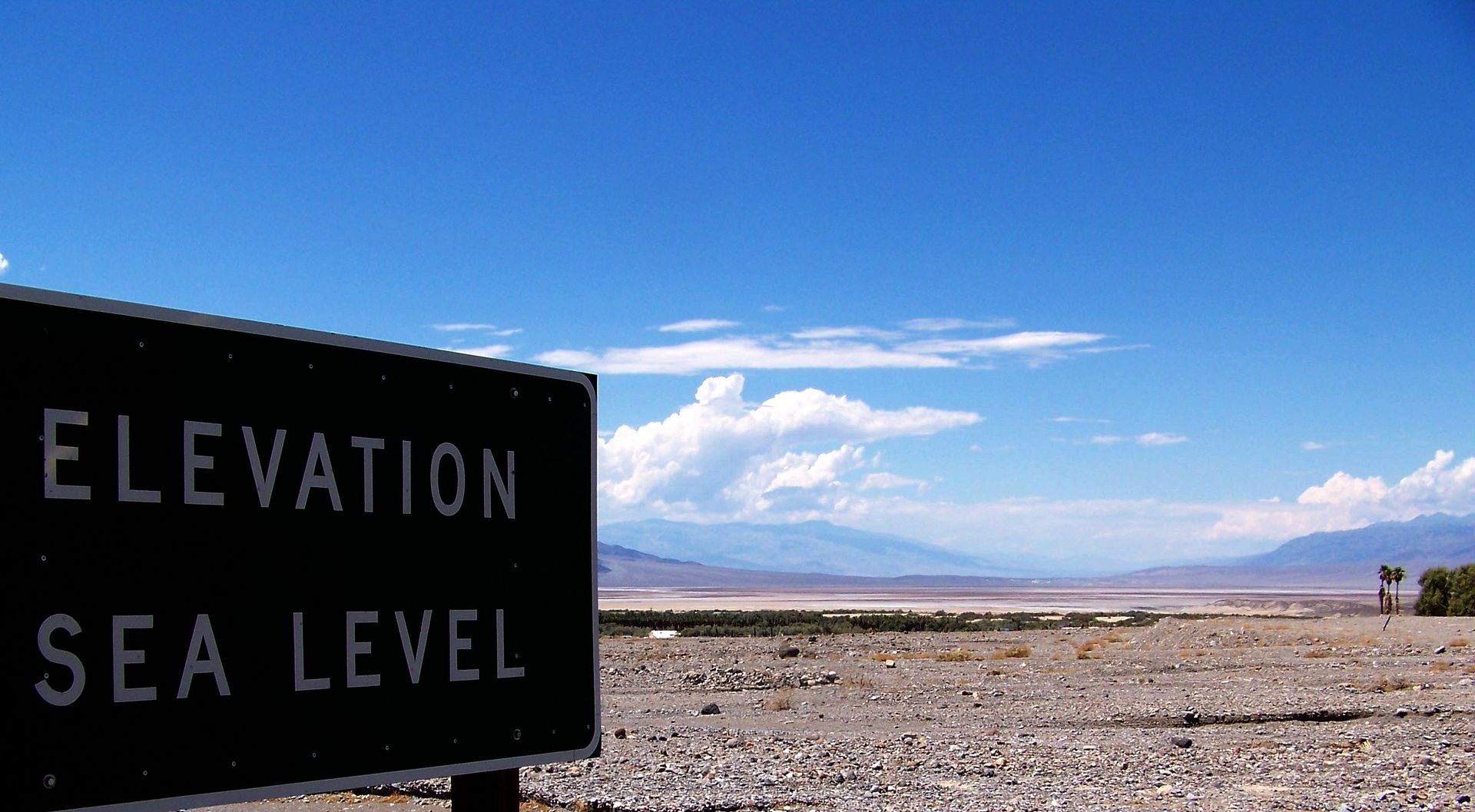 I passed through a thoroughly ruinous human effort to set up picnic tables (picnic tables?) along some beautiful hillside colors and rock formations (picnic tables!) and tried to get the car positioned to avoid the the picnic tables (?!?), so who the hell picnics with 150 other picnickers on a 116* broiling day without shade anywhere?
"Hey, aren't there any tables left?"
"No, all 150 are filled I'm afraid. If you wait, someone is sure to pass out or die shortly."
picnic tables ... anyways, I hit the saturation in my FS Viewer program a little hard to show you the colors just underneath the bleaching sun: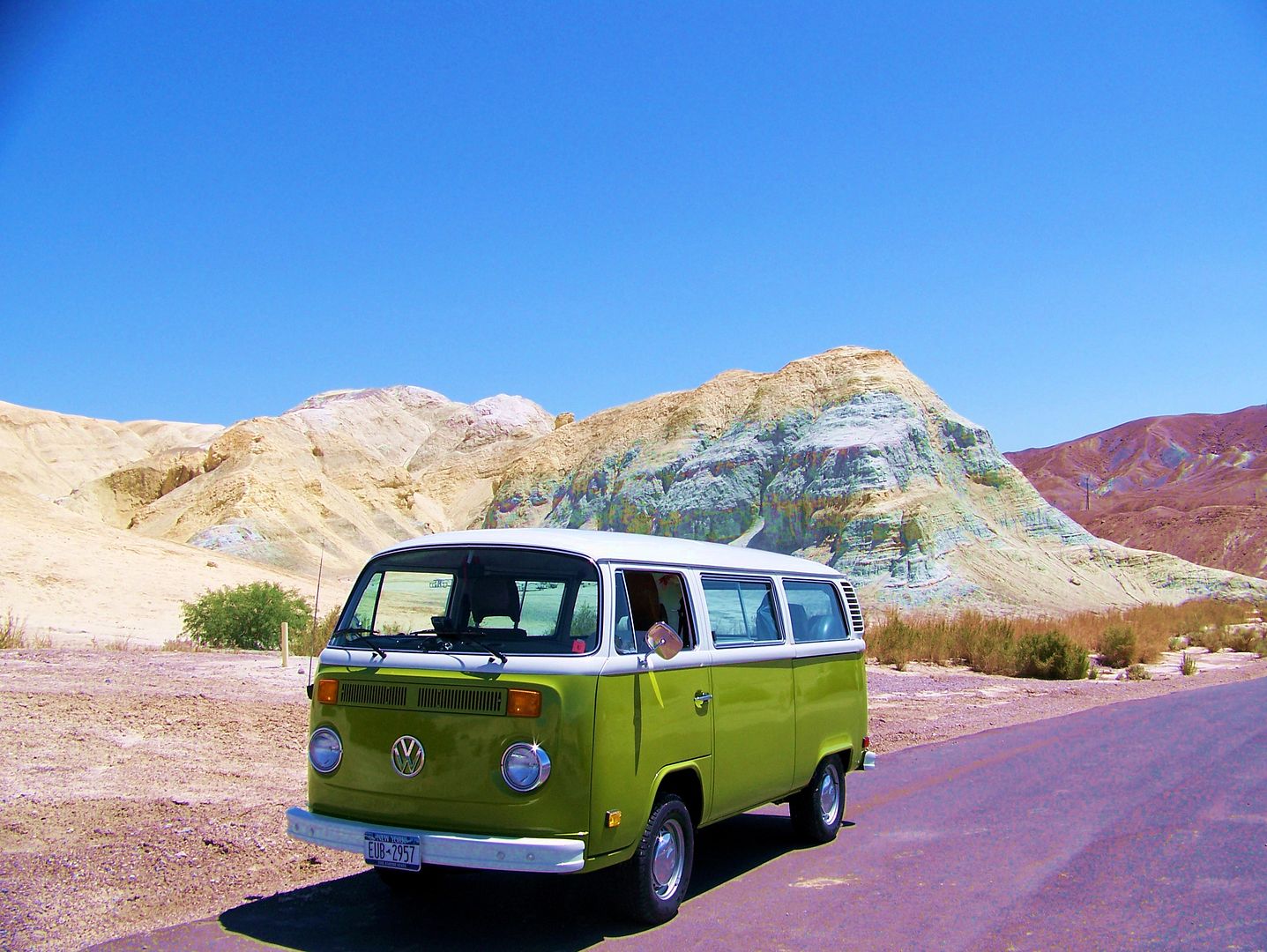 Just passed Zabriskie Point this year, all overrun with human tourist beetles: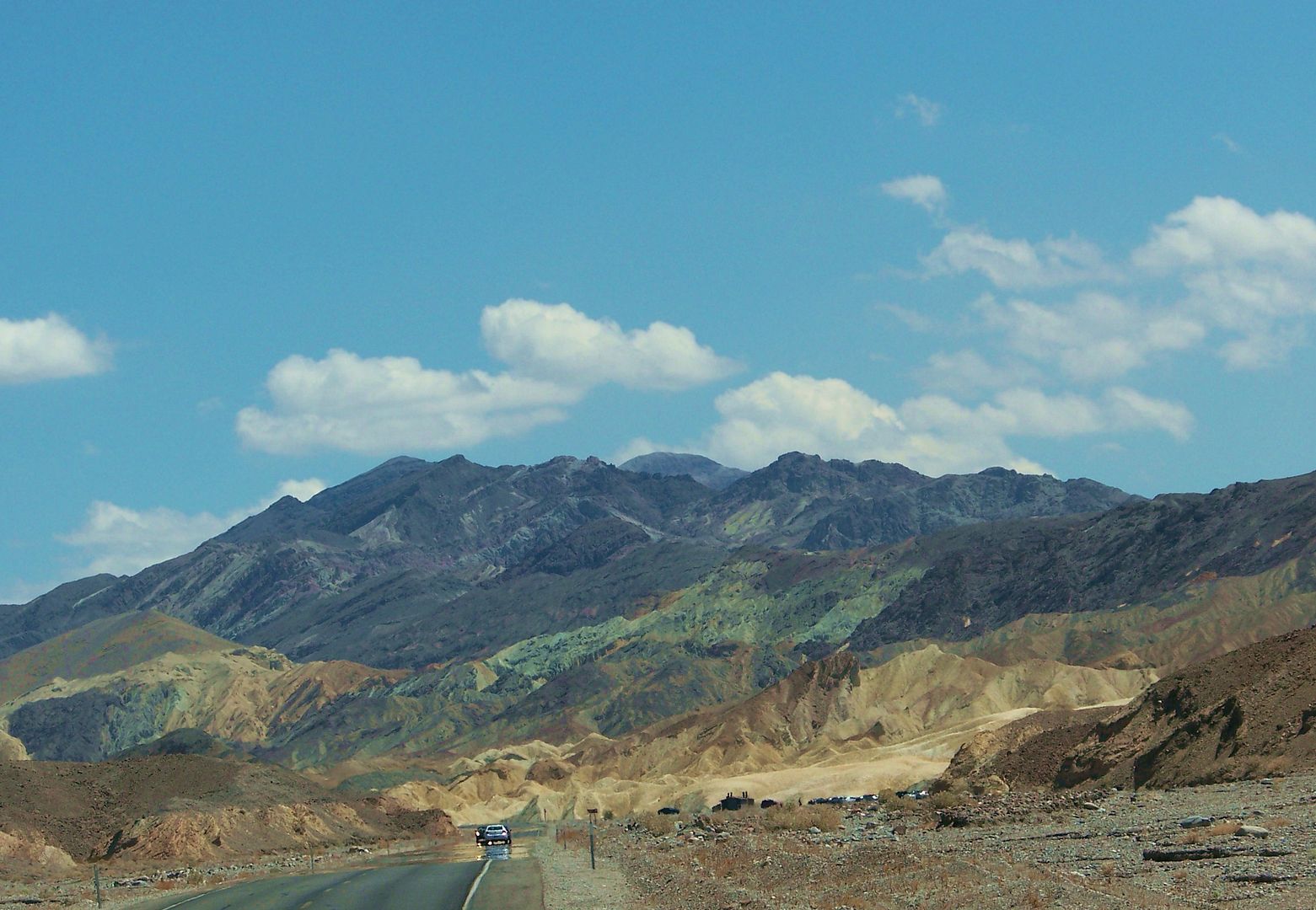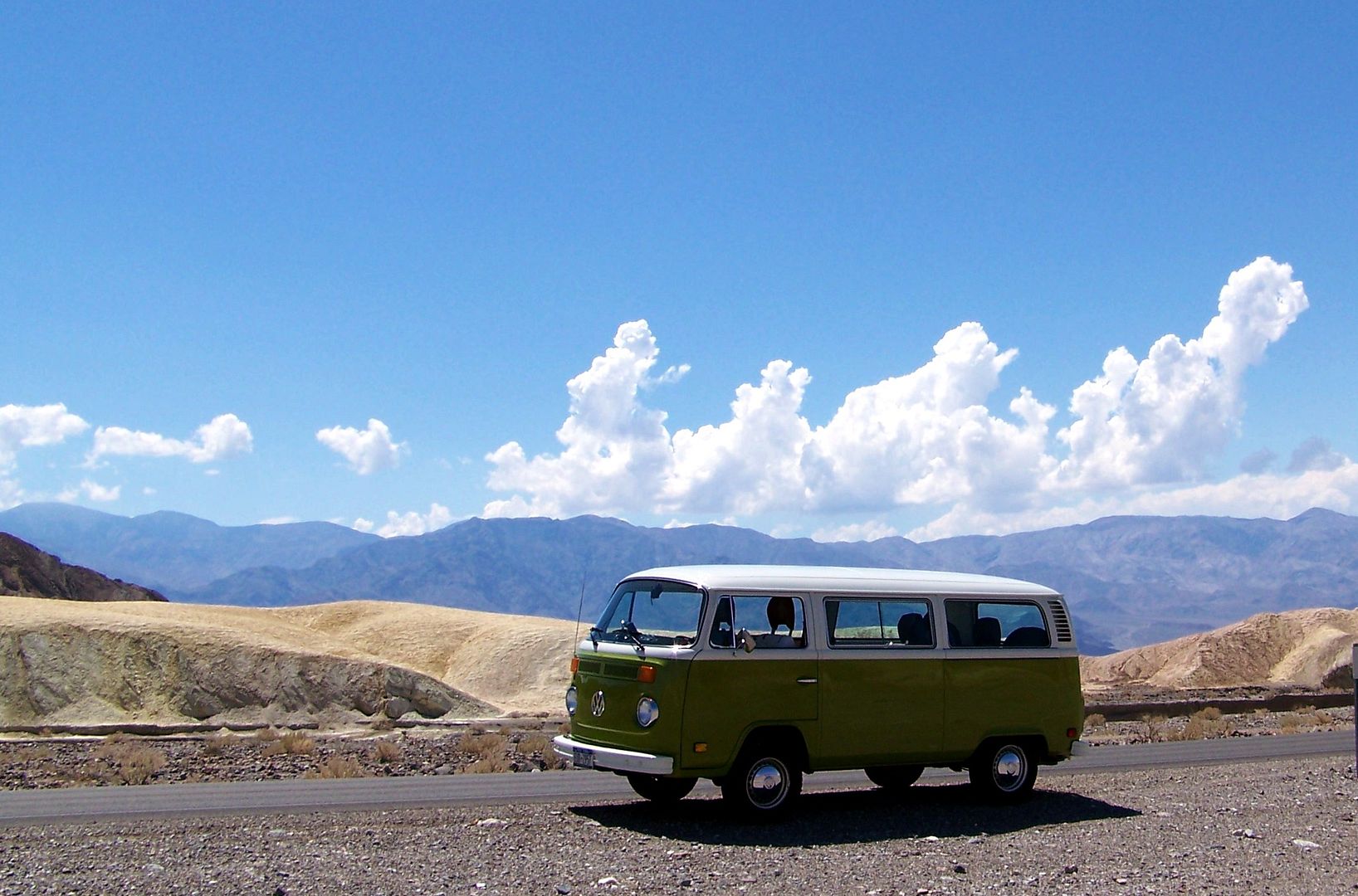 The Twenty Mule Team Road was an unexpected bonus, the road grader had JUST graded it. I was the first car on it and it was perfectly smooth. Drove up and shot these: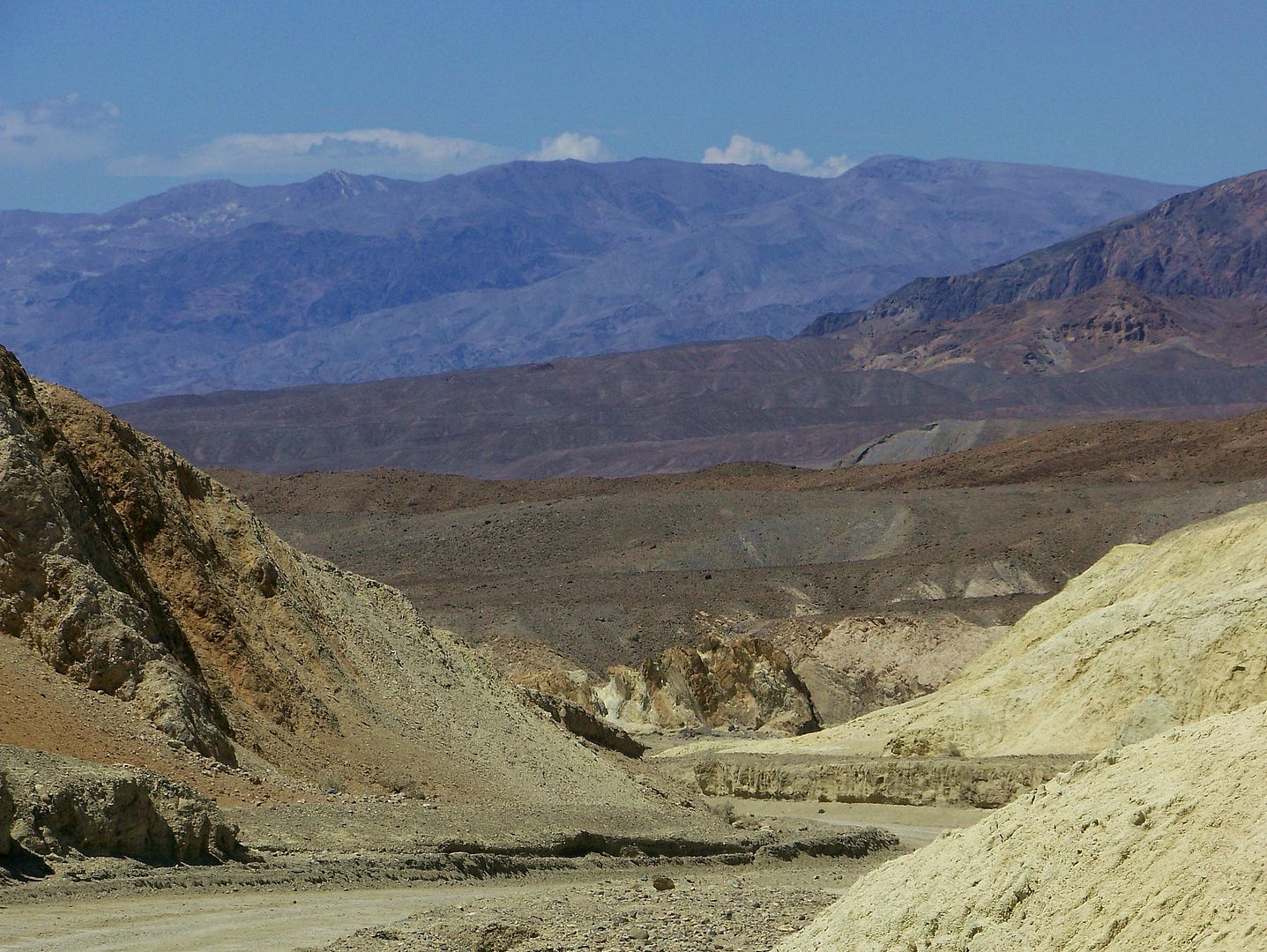 Got back on the main road and watched this great amazing place disappear behind the baked hills...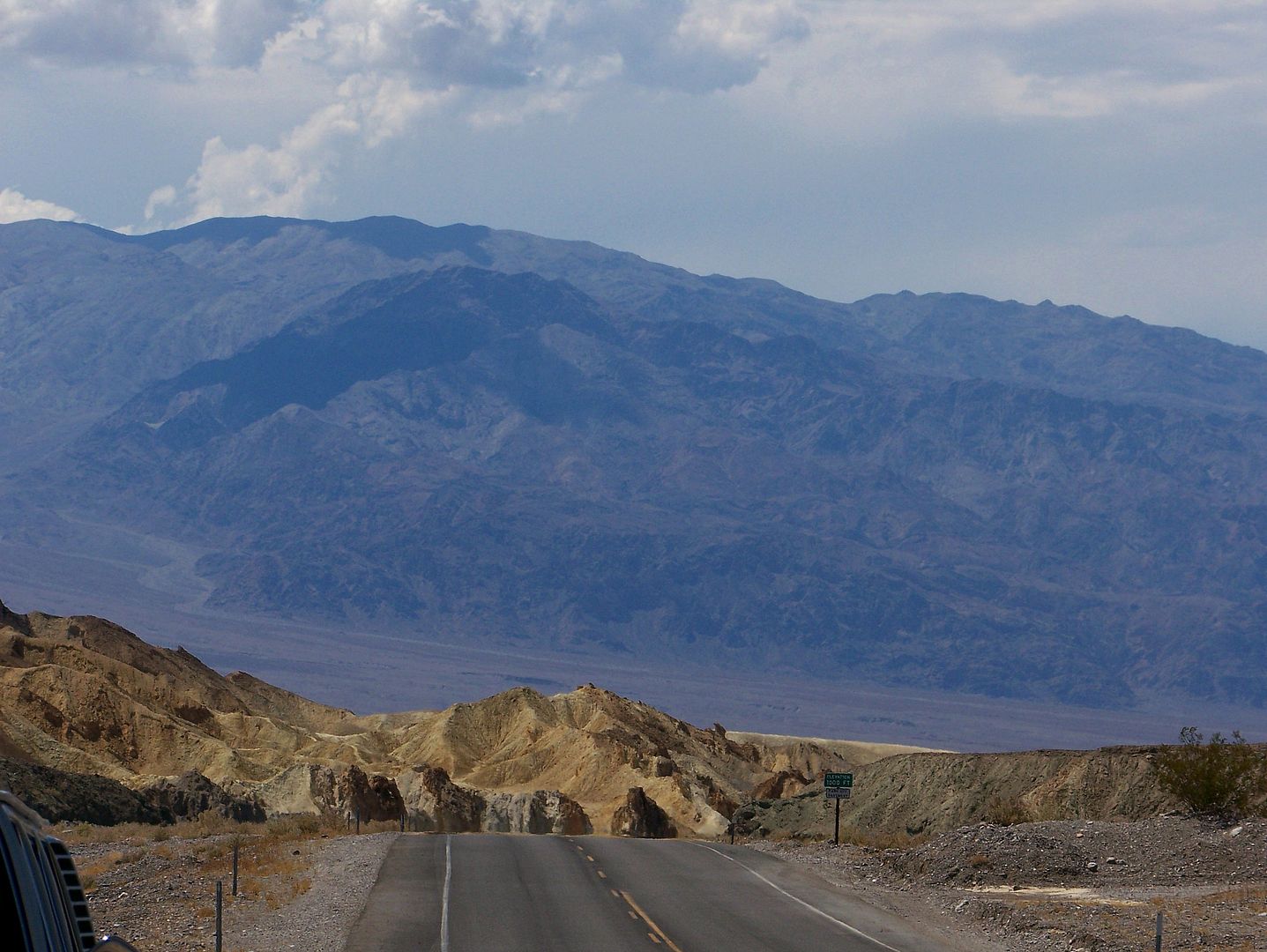 ... and hit the accelerator hard as I climbed to 2047 feet to see what would happen to the CHTs at 2:39:22PM under the sun: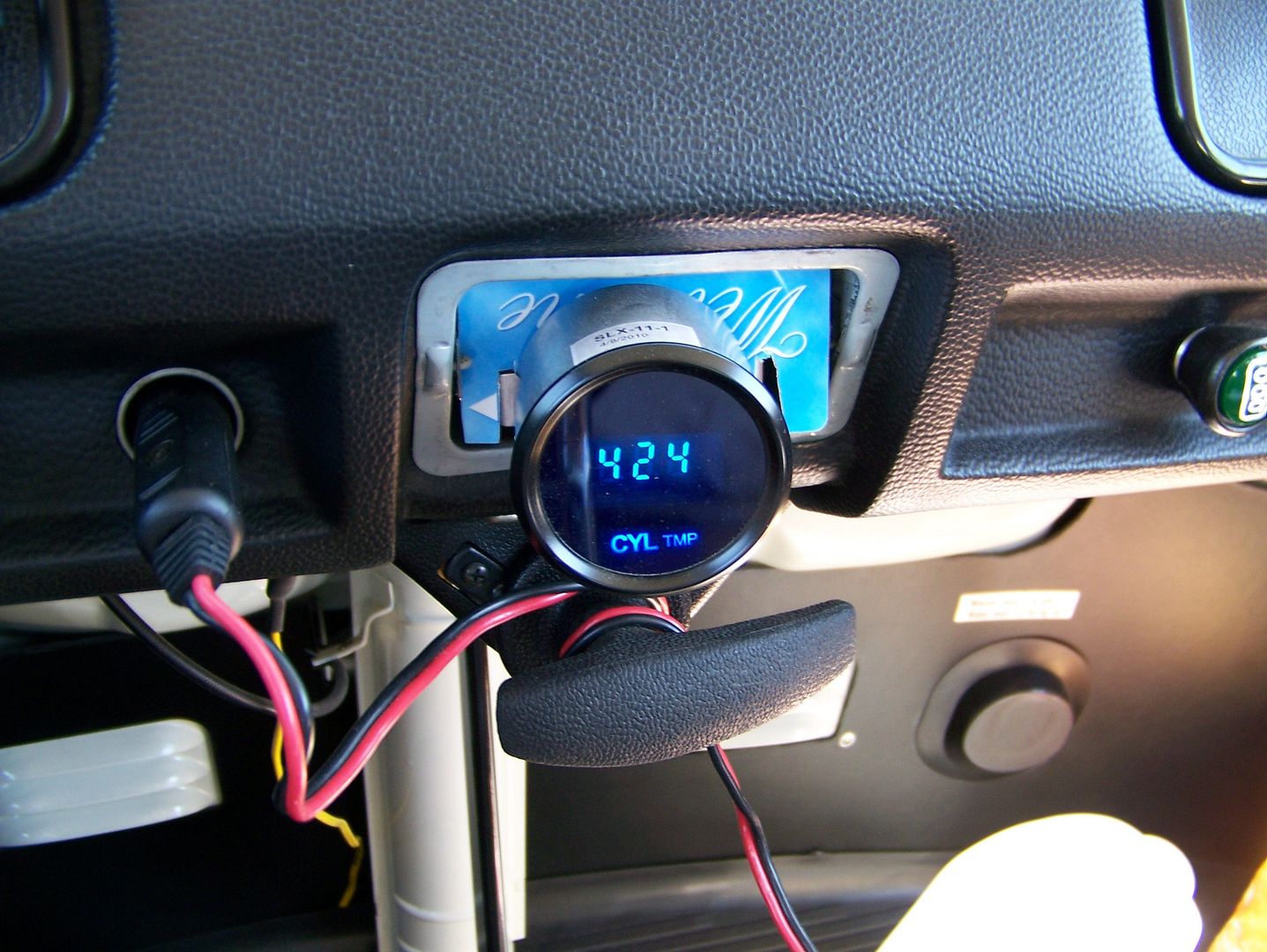 This reading was actually a little bit high, because I had seen lower temperatures under heavier driving
before the stupid LM-1 just gave it up
in the heat (refused to calibrate to free air any more). After doing a strictly intuitive AFM adjustment, the readings today on the crazy I-15 run from Baker to Barstow averaged 410-415 under full throttle at 65-75 and managed 383-399 on level cruise at 115* in the afternoon.
I have only one driving tip left:
A)Drafting behind trucks is a nice thing to do.
B)Full throttle in 4th CAN be nicer to the head temps if you have power enrichment that is functional.
Gas mileage has been a perfectly acceptable "awful" at 15-16mpg, but I keep pulling off the road to take pictures:
Here's ... a picture ... now: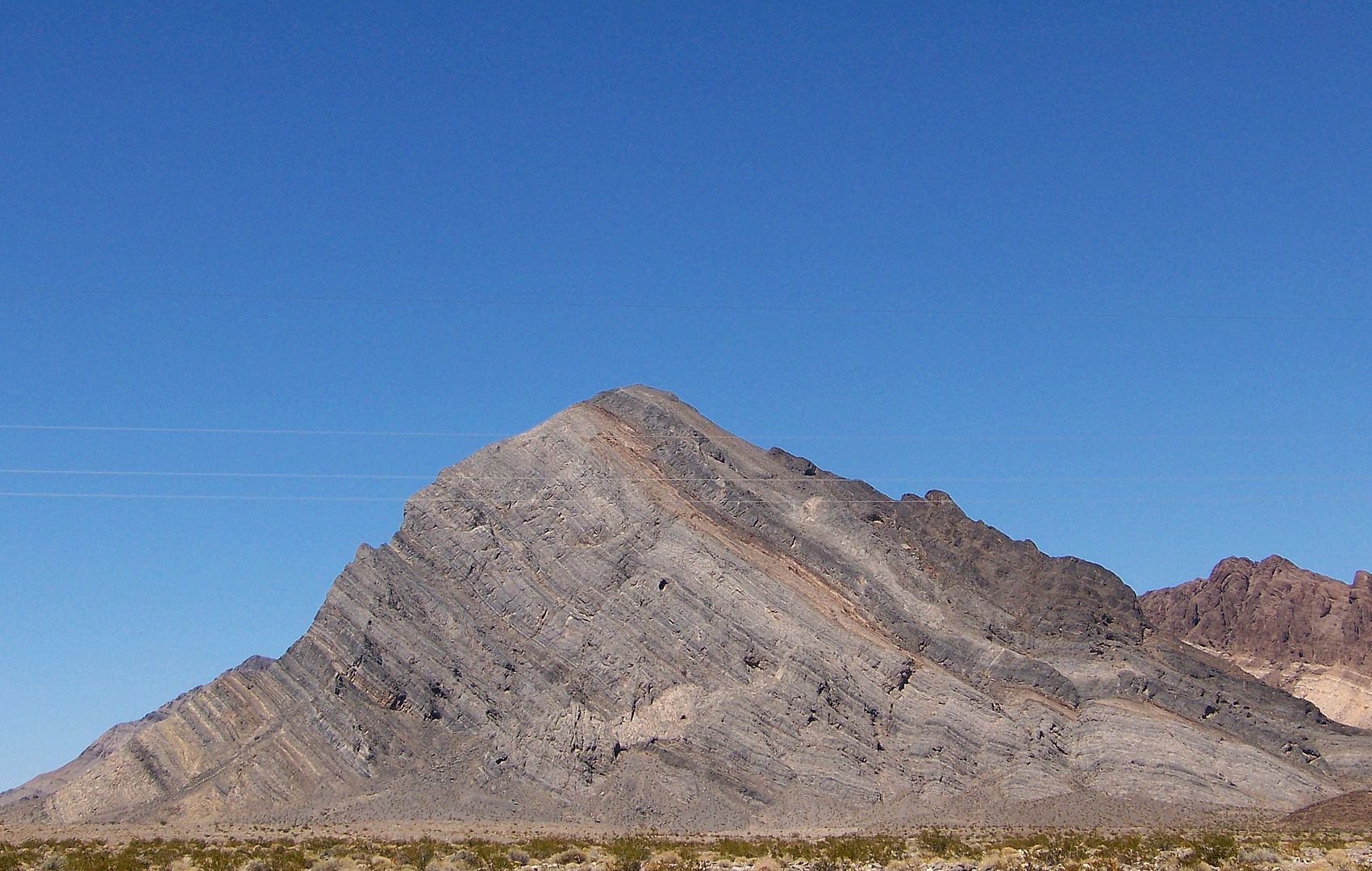 Anyways, I now trust this car to keep itself together and have been driving it harder than I
ever
drove the Road Warrior. It does not care. It does not care. Don't have the laser thermometer this time (it is in the Squareback, I hope) and am happy to report that I have NO way of knowing if I cooked the oil except to say that the dipstick has been slightly biting hot, but nothing different than any of the other sixty million thousand times I have VW'd across vast expanses of summer desert.