I think this must be one of the great beautiful roads in the country.
Thirty photographs from Reno to Bishop, starting here.
This day actually started last night when I looked into the southeast and saw a whopper of a cloudbank coming at me outside of Reno, Nevada. It had a huge pile of glowing brown along the lower level. Sandstorm! I hauled onto I-80 westbound from whence I came, got barely ticked by rain and blowing gravel from the construction zone and tore back up the hill to Verde, Nevada to shoot this:
Did a u-turn on I-80 up at the foot of Donner Pass and came back down to an illicit turnout on the eastbound side that put me right on the river, far enough away from the traffic that I got to sleep with the sound of rushing water . . . and the sound of a four-locomotive mile-long train flooring it to get up the hill. Fifty two years on this planet, and I have never never heard a locomotive under full throttle. What a different sound when the exhaust is rushing out with the velocity of a jet engine and the engines are belting out some serious power. I am in awe of trains, those little steel wheels pulling a MILE of loaded cars up the Donner Pass????
Next day, I hit 395 southbound for Death Valley. But what is this? Not more clouds!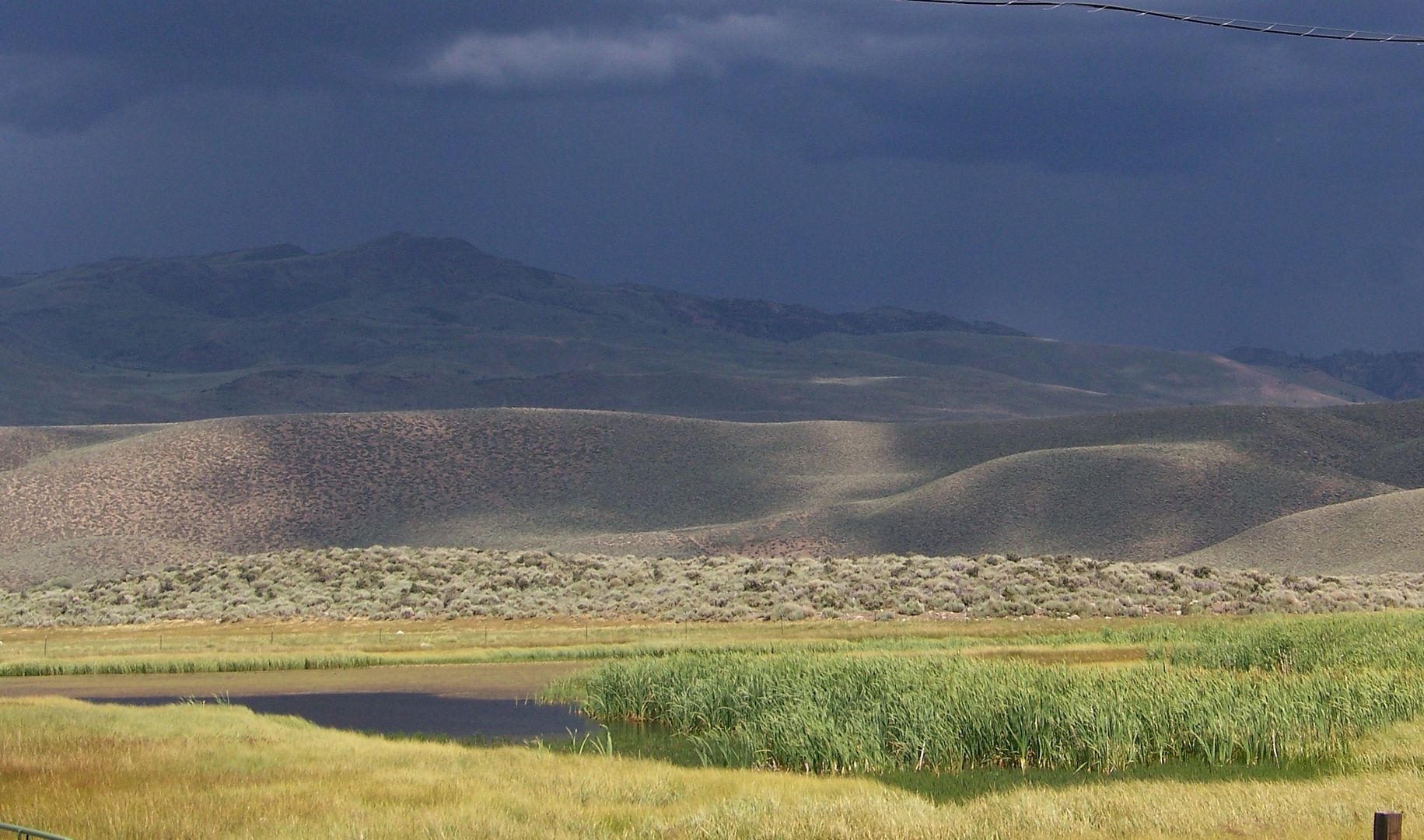 Had to take one last shot of the blue sky behind me: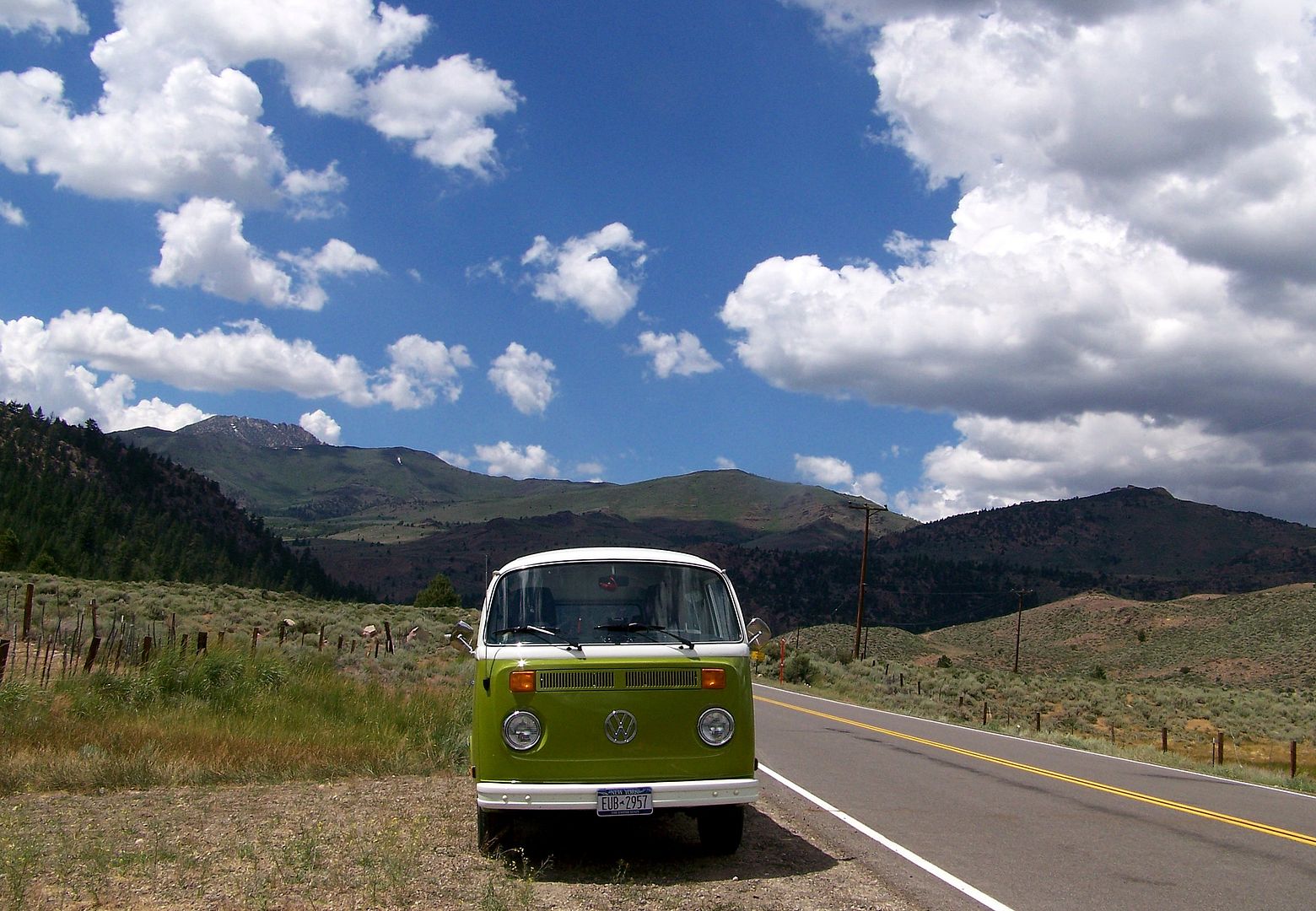 I had to head into this? Not in the plans for my "bye week" :
Getting chillier too: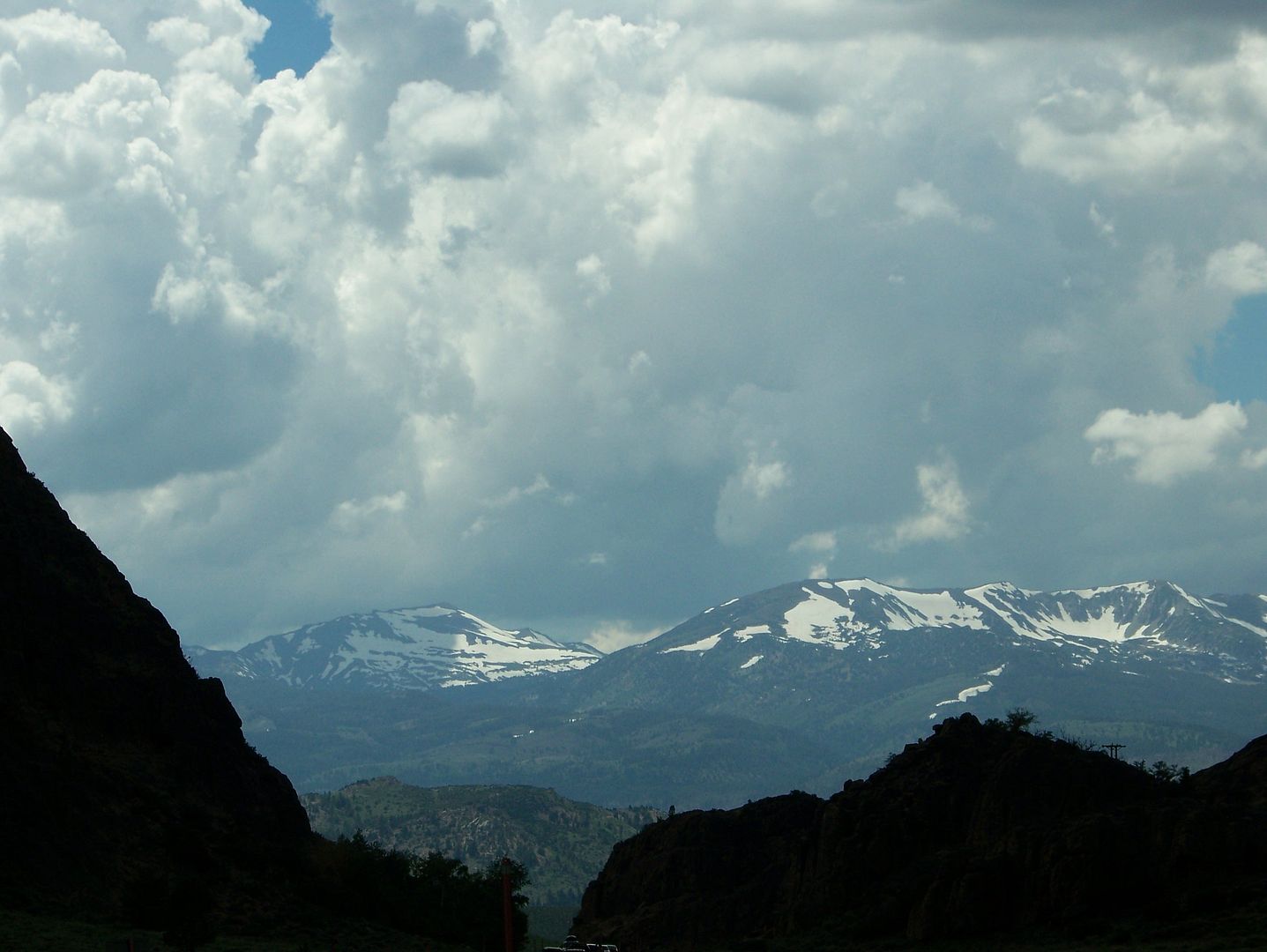 Then the rain began to pelt the car like hail. Wail hail, it wuz too: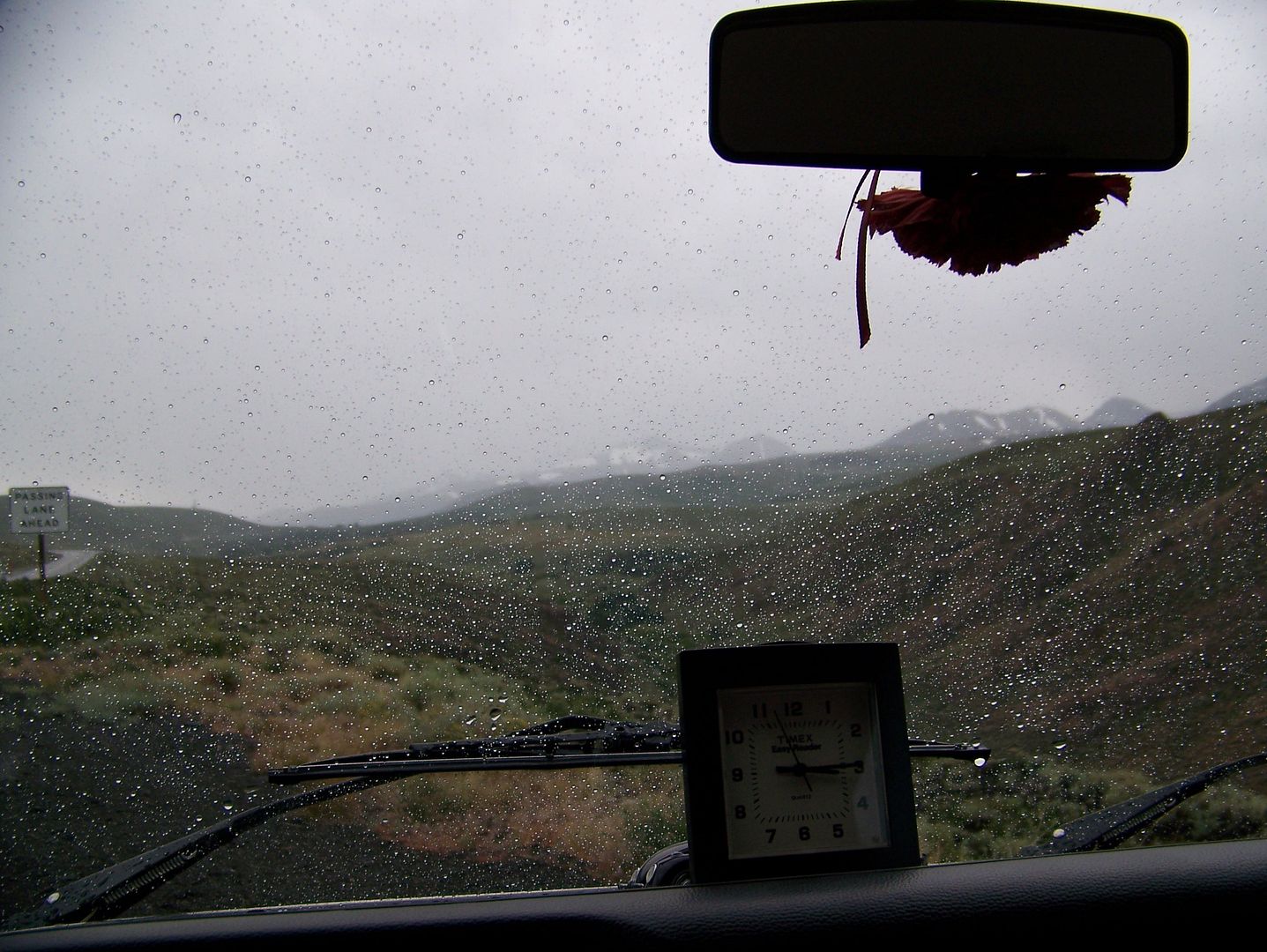 It rained so hard, that we journeyers on 395 had to traverse over three major mud/rock washes covering the roadway. Now I have a very good idea of
when
rock slides happen. They happen when the rain is pelting down. And here is why the car was acting doggy: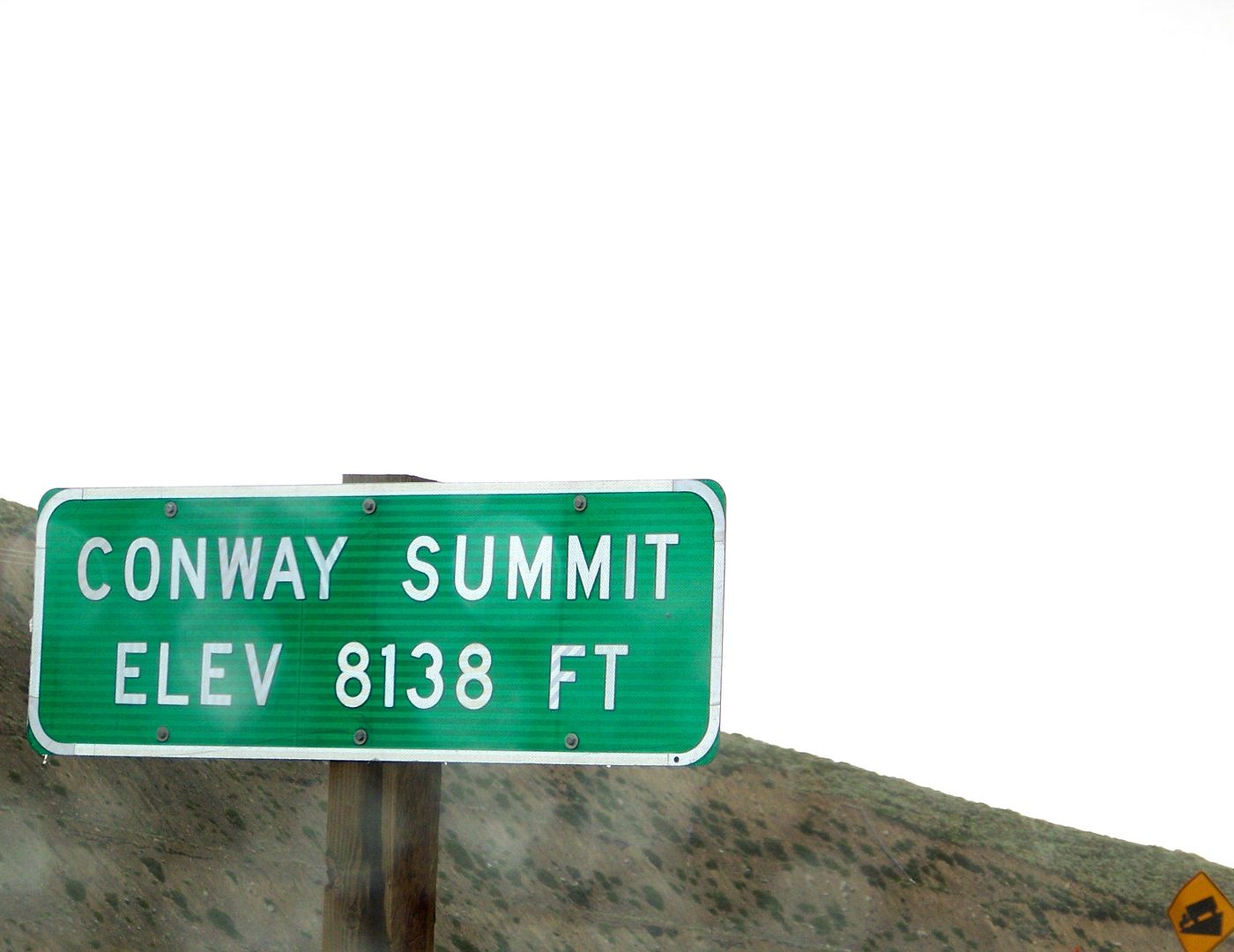 I had been up here in 2008 with the Road Warrior. Drove up a little side road at the summit and stripped down to enjoy a cold swim. Not today!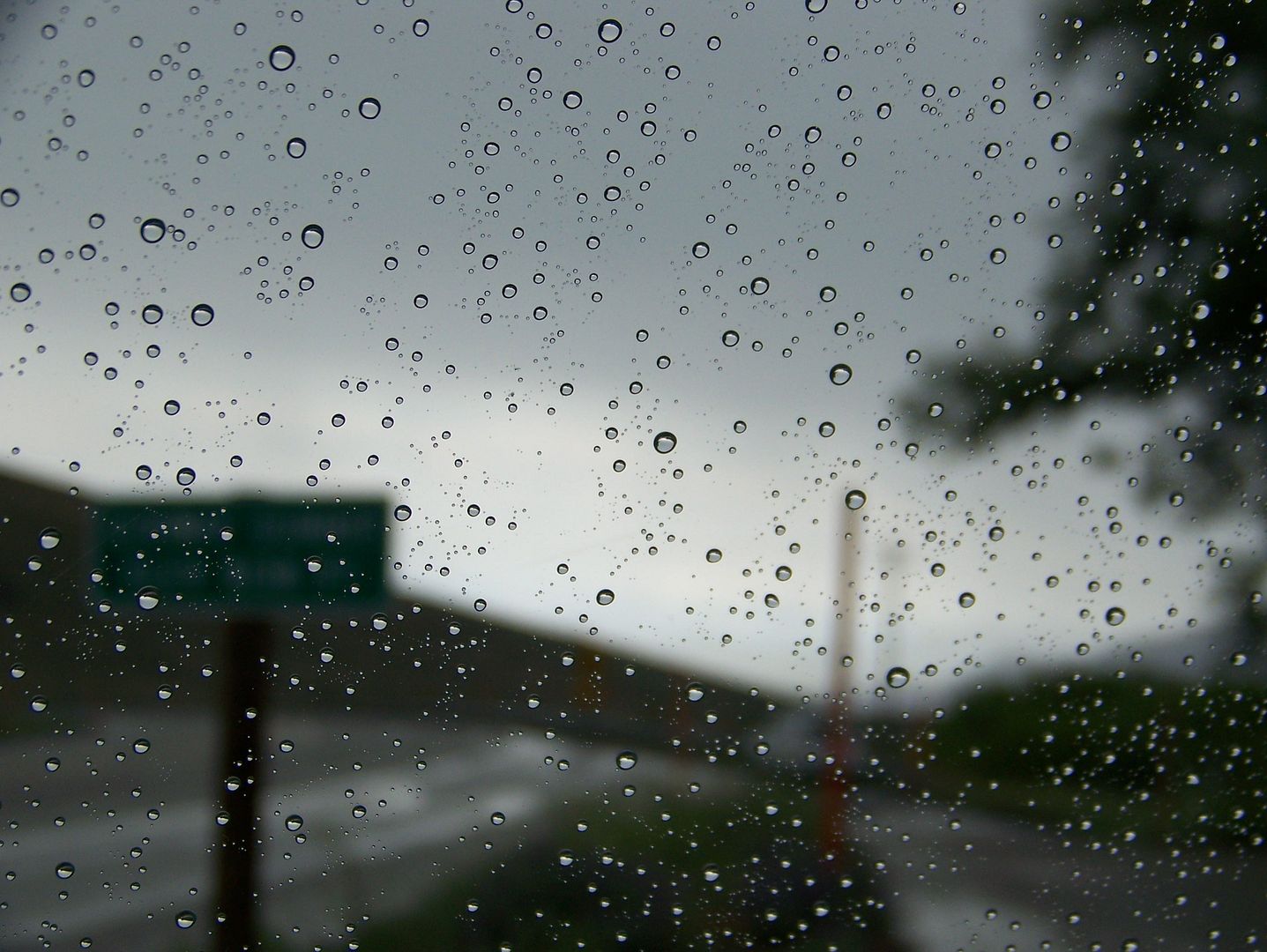 Here is the Mono Lake overlook in 2008 in the Road Warrior: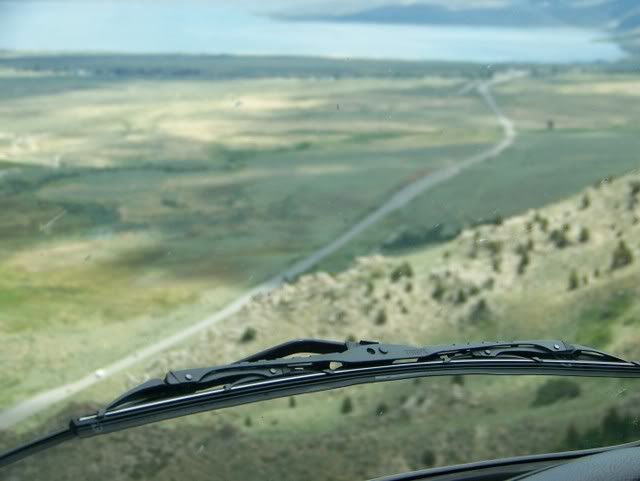 and today in the BobD: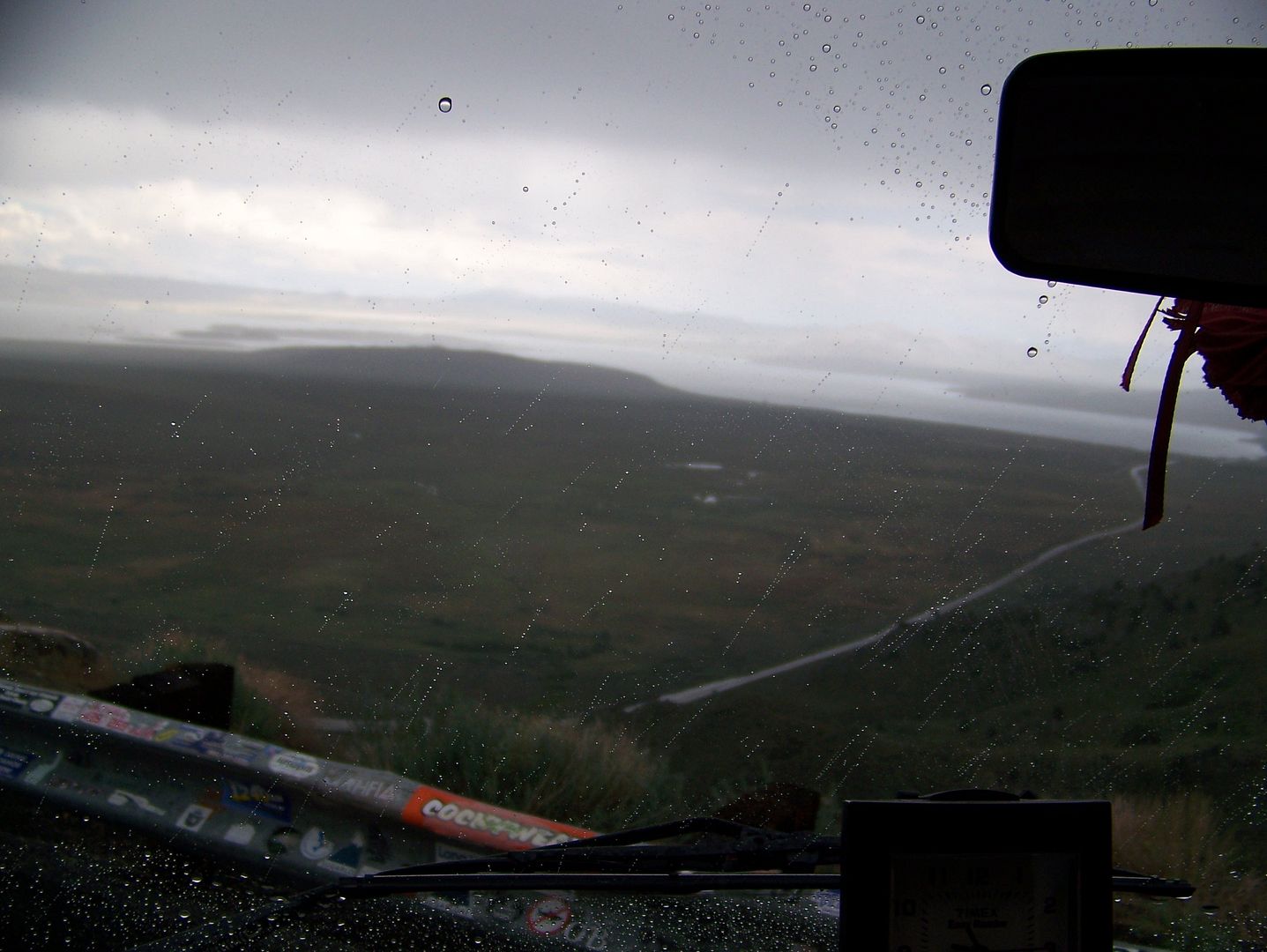 I peeled off to Hawthorne Nevada in 2008 at the bottom of this hill. Today I decided to keep heading south on 395 . . . and discovered the iconic side of Mono Lake:
... oh no! a choice! Ask Cindy about that ...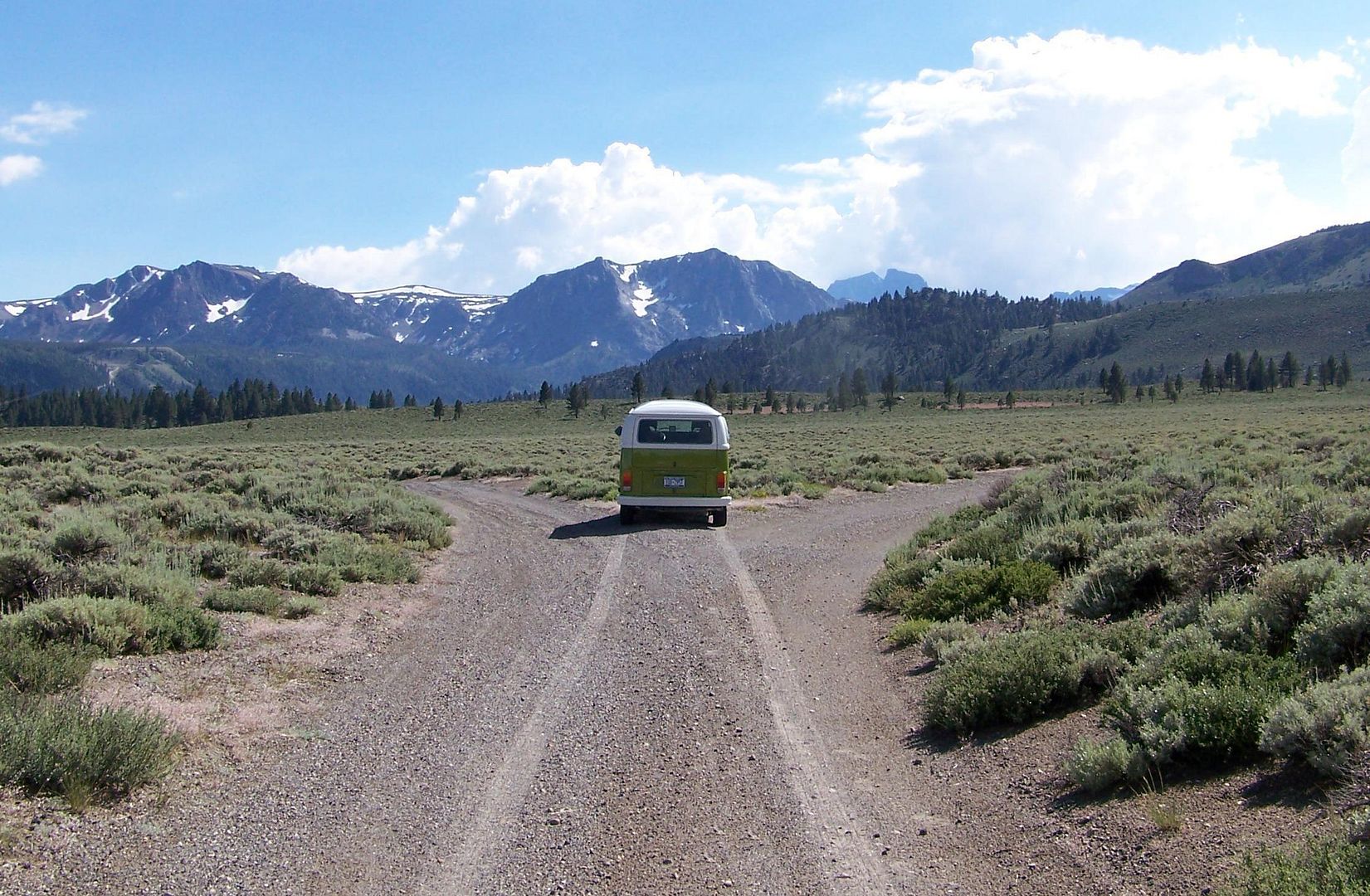 [/img]
You haven't breathed the magnificence of air itself until you catch a post-rainfall highland whiff of pine-ishness with still-wet sand and grasses with meadow flowers. So I took a picture of the car ...

: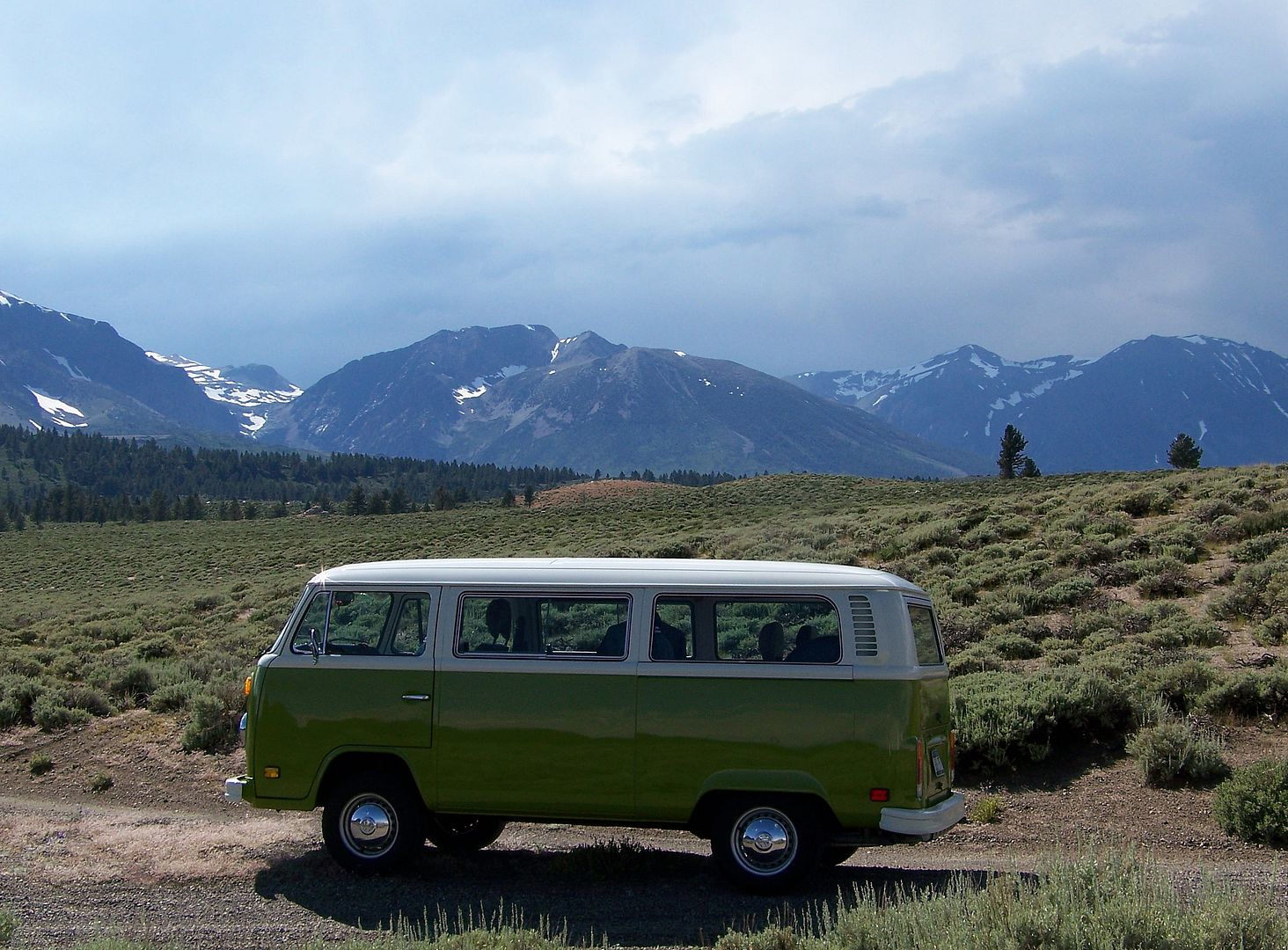 This view filled me with a longing, there is something about the crest of a hill with blue sky and clouds beyond, like the launch point to heaven. Bzoof! "I'm here! What's for lunch?" "Cloud soup." "Oh.":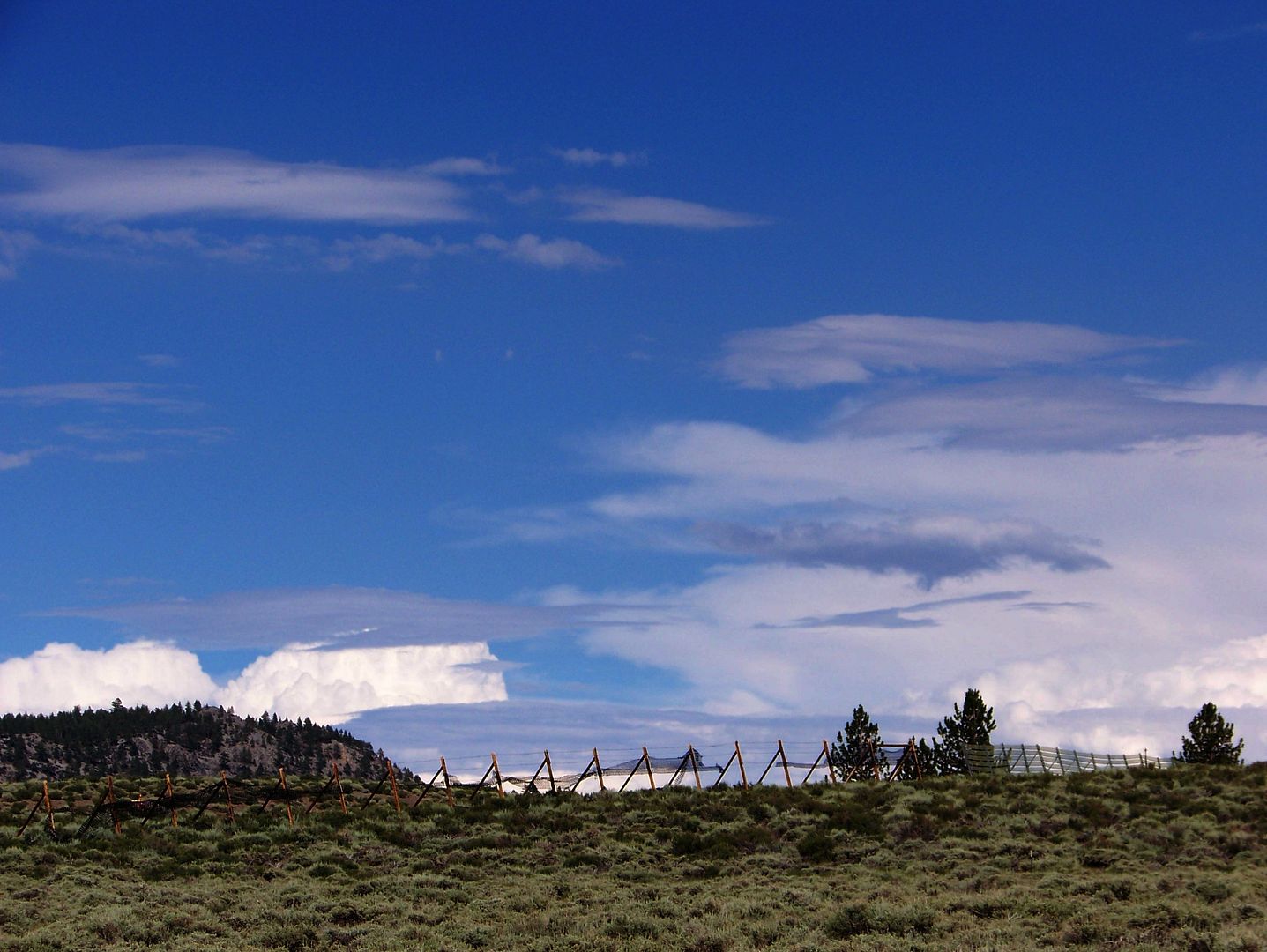 But onwards I had to go, back into the weather as it turns out. This whole drive along the eastern flank of the Sierras was at a higher elevation than I knew, and this photograph here turns out to have been at 7,300 feet. The vastness of the sweeping view was rather compressed by the camera: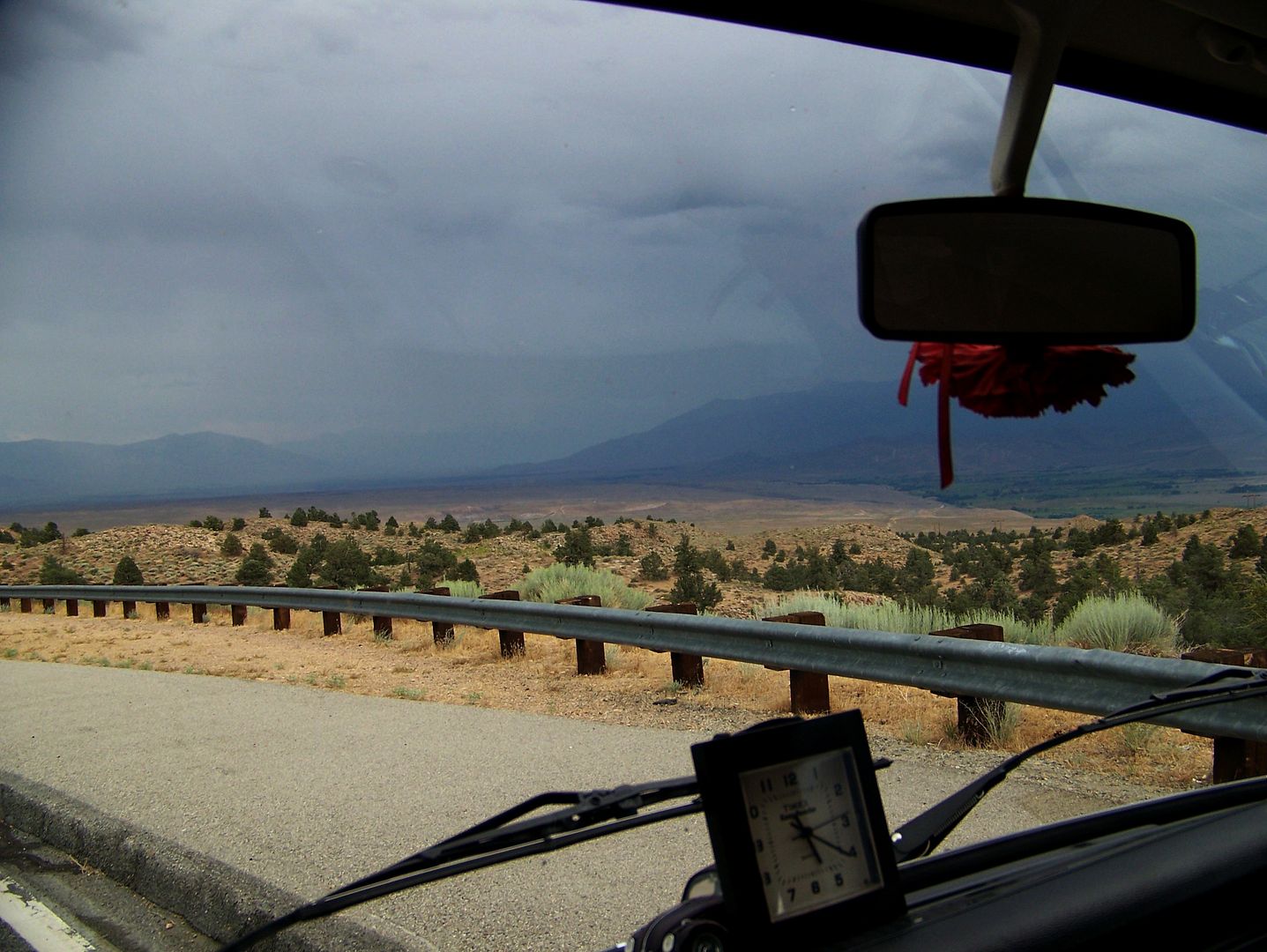 Come hurtle down the 3,500 ft descent with me. Look closely here and you will see the road curve from which the subsequent photographs were taken: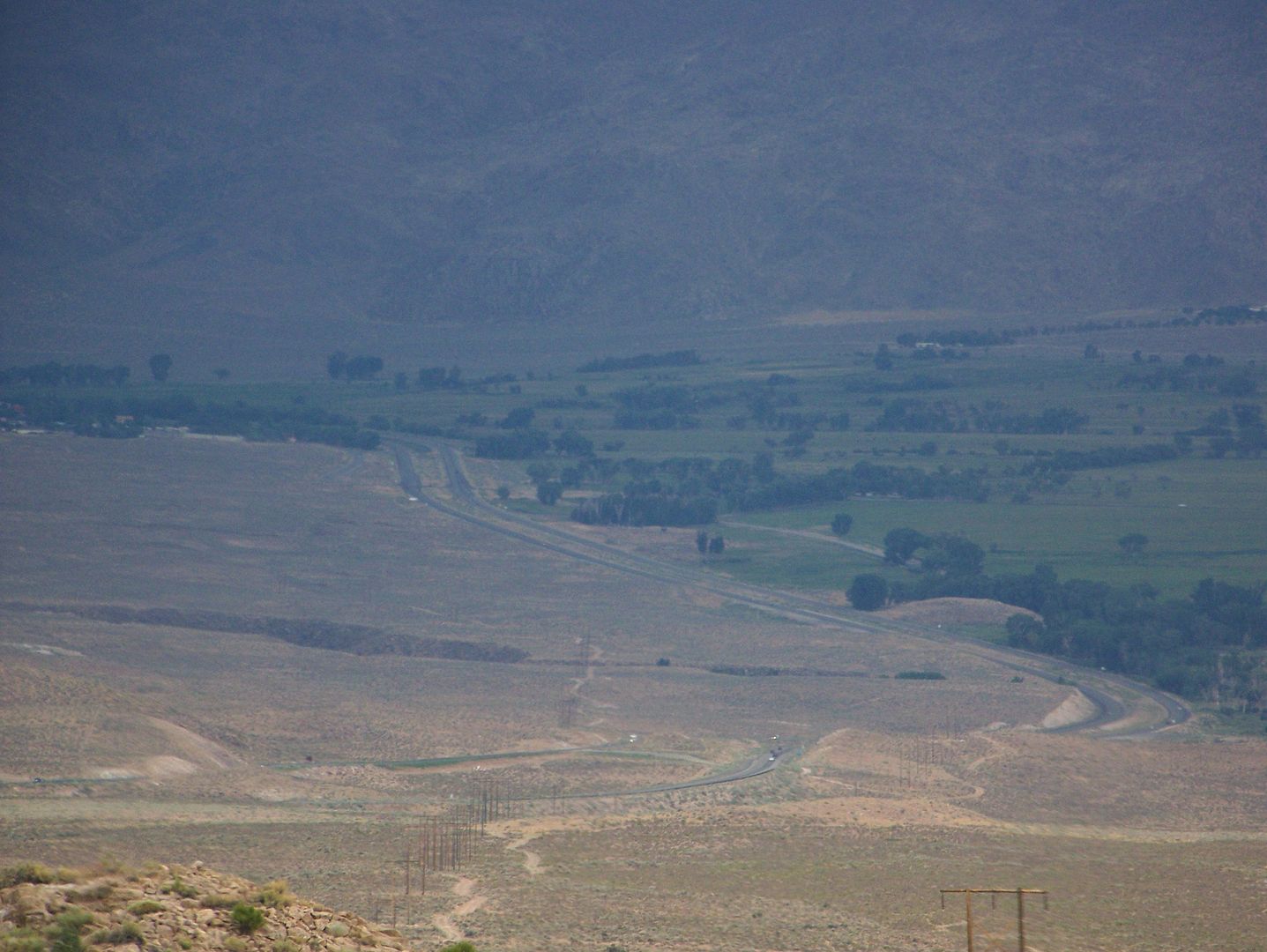 Little spot of light from the heavens landing on the valley was exquisite, the photograph was but a speeding attempt to catch it ... at 73mph: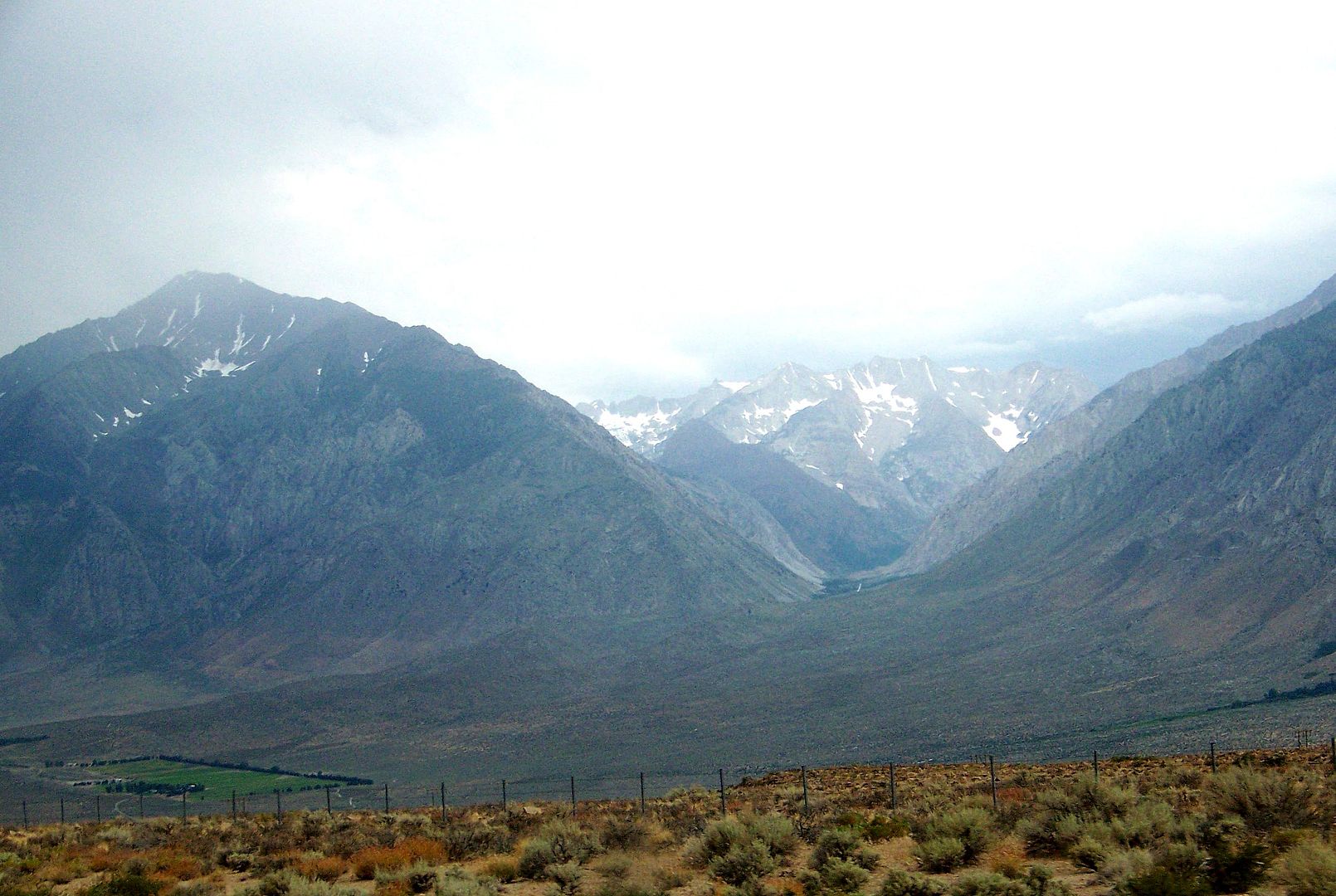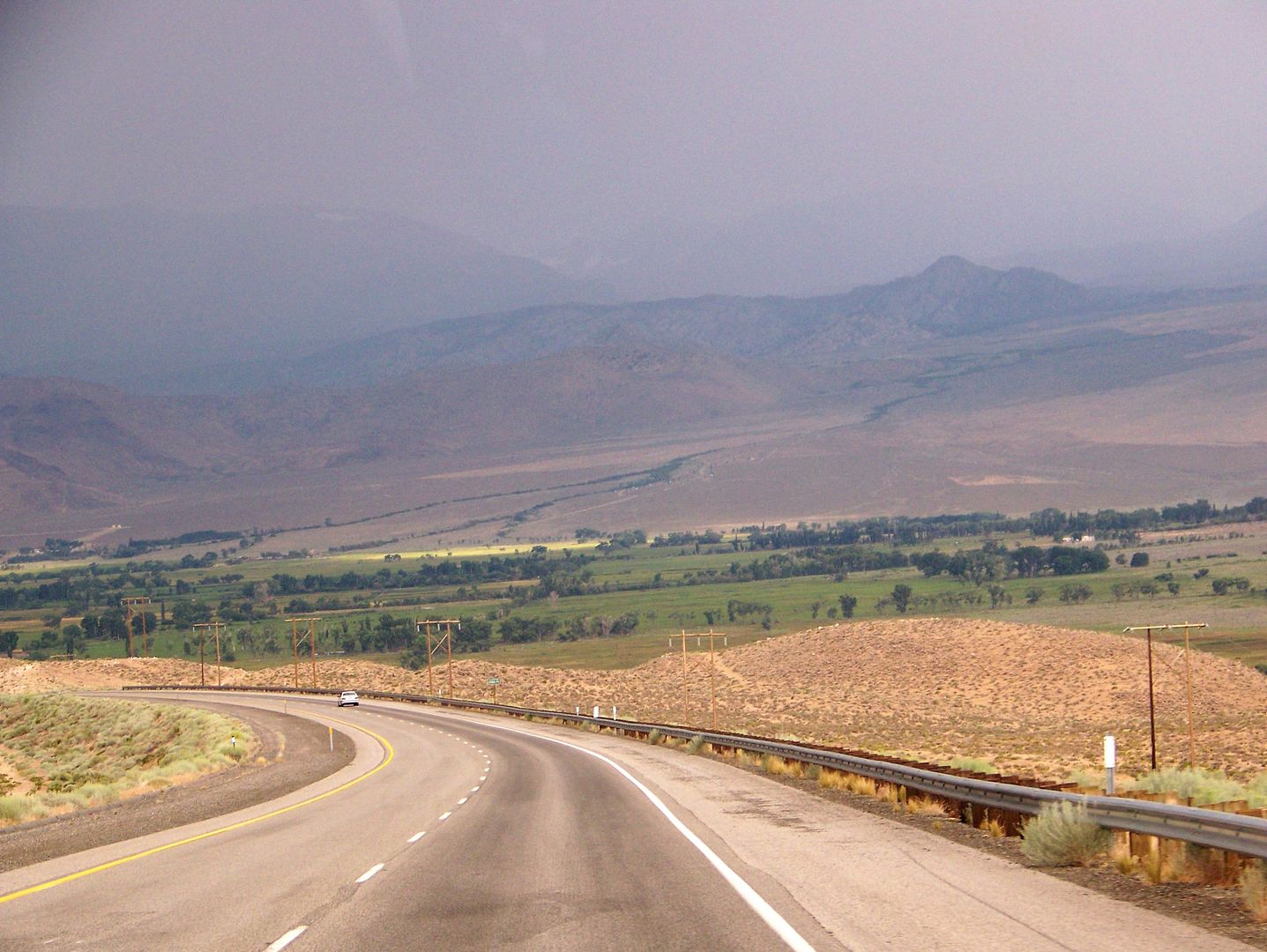 "Paradise"
And the last shot, rain just bucketing out of a cloud: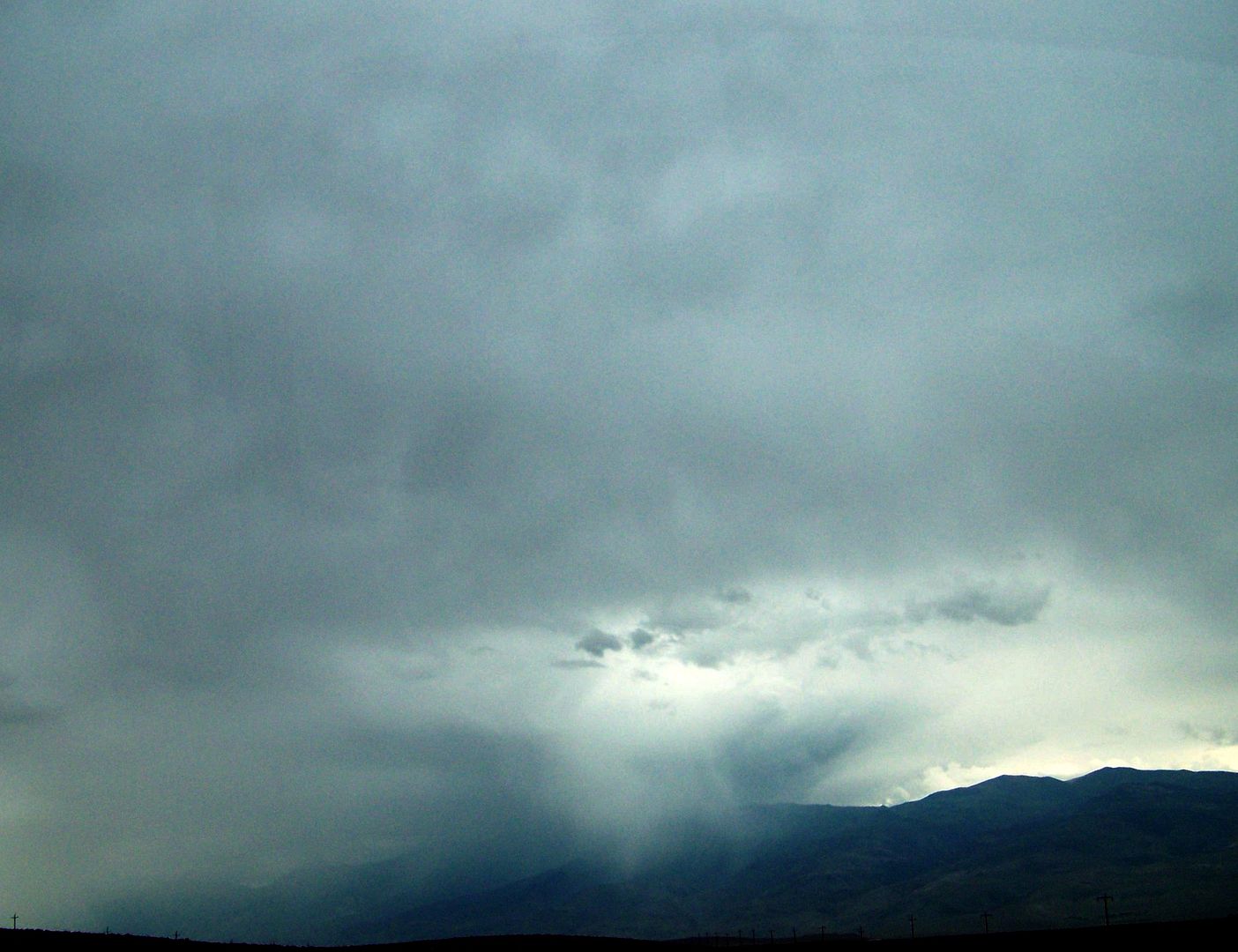 I am hanging out in Bishop today. Death Valley is under clouds today and shall only hit 113*. Forecast tomorrow promises to be sunny and warmer the better which to test a stock FI Type 4 engine CHTs in 118* heat + asphalt sun warming.
Colin