Not a cloud in the sky ... well, not a water vapor cloud any way:
Here it is from 22 miles away, north of Vacaville CA on I-505: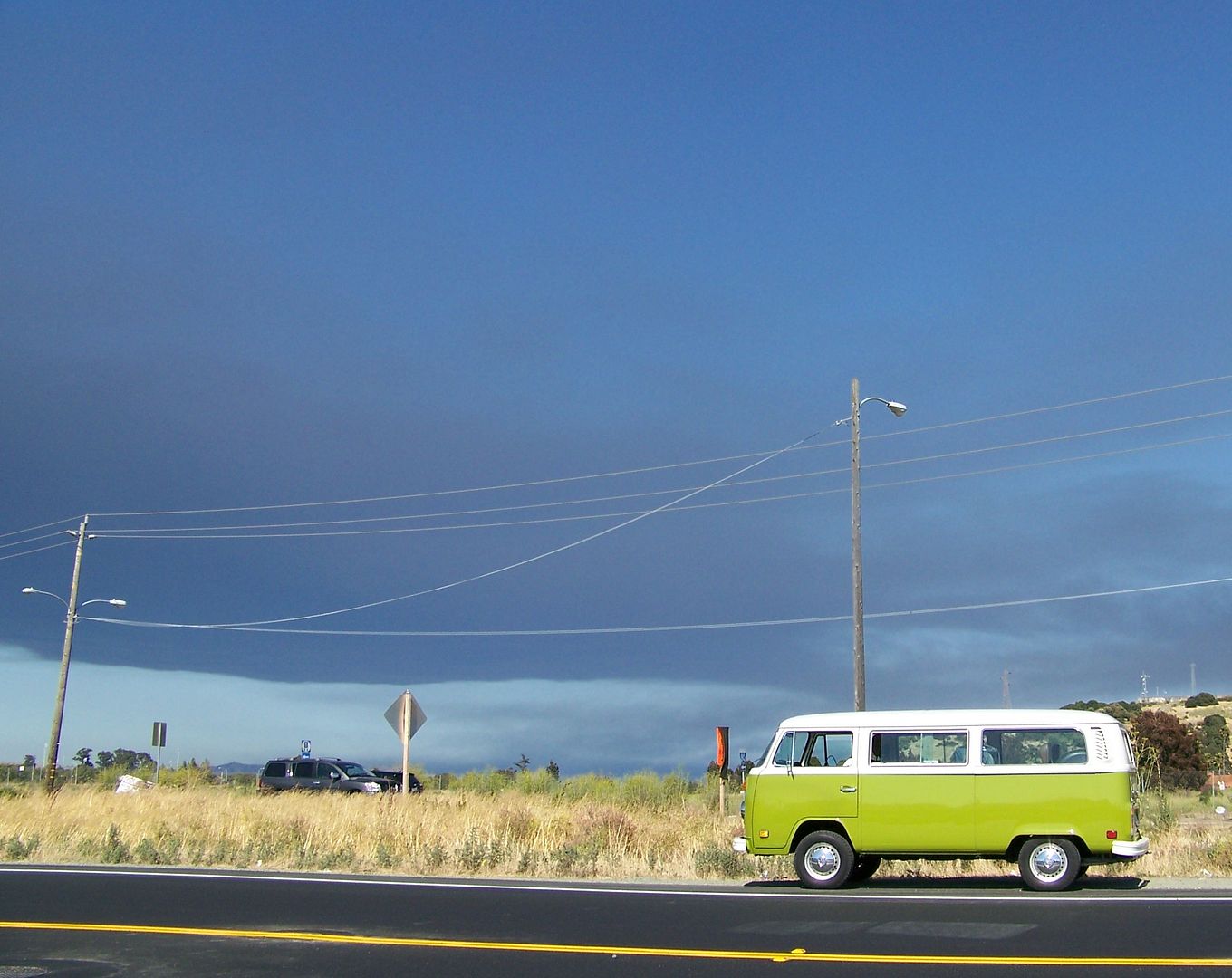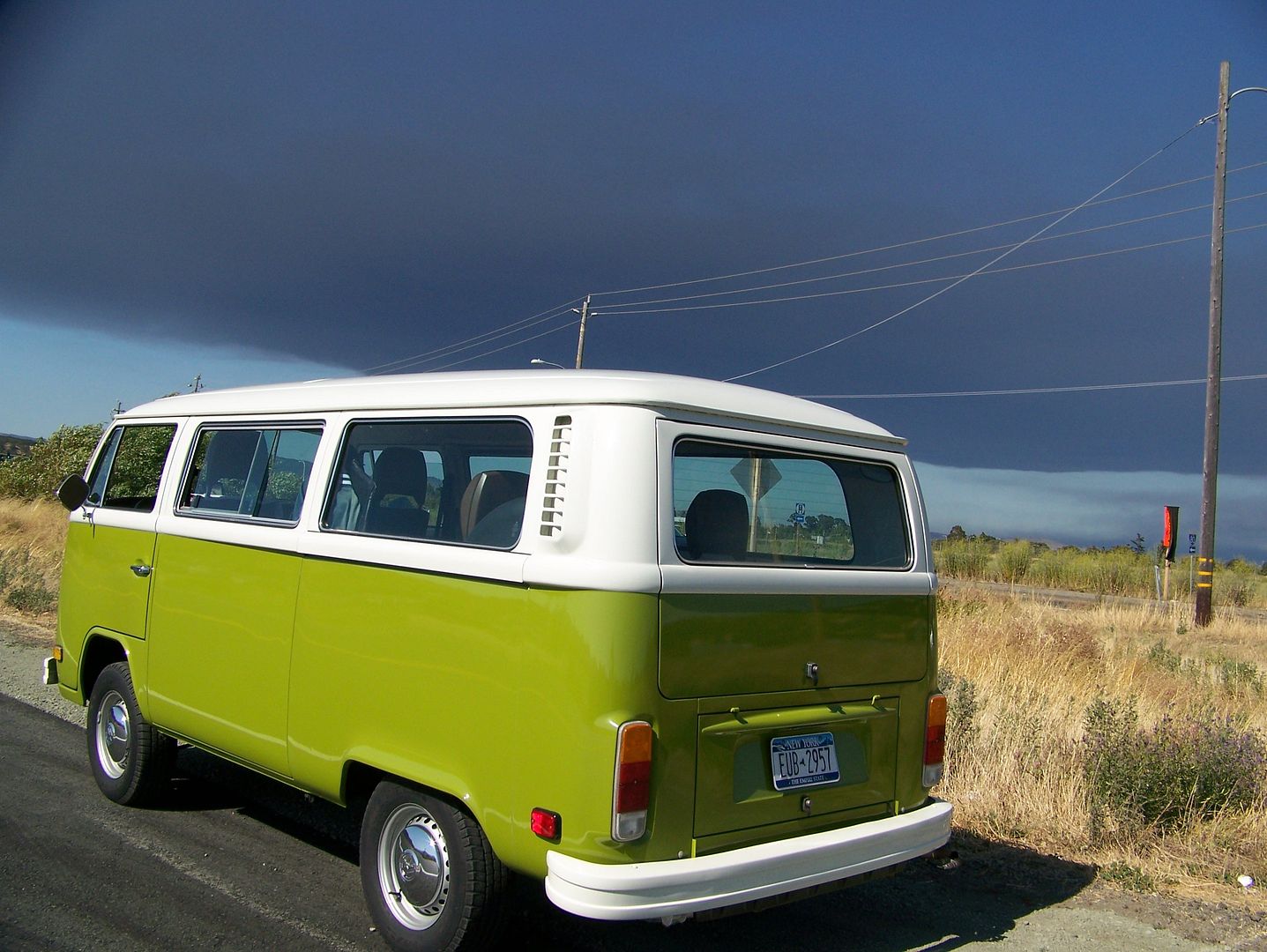 Here it is from maybe a mile. So what on Earth is it?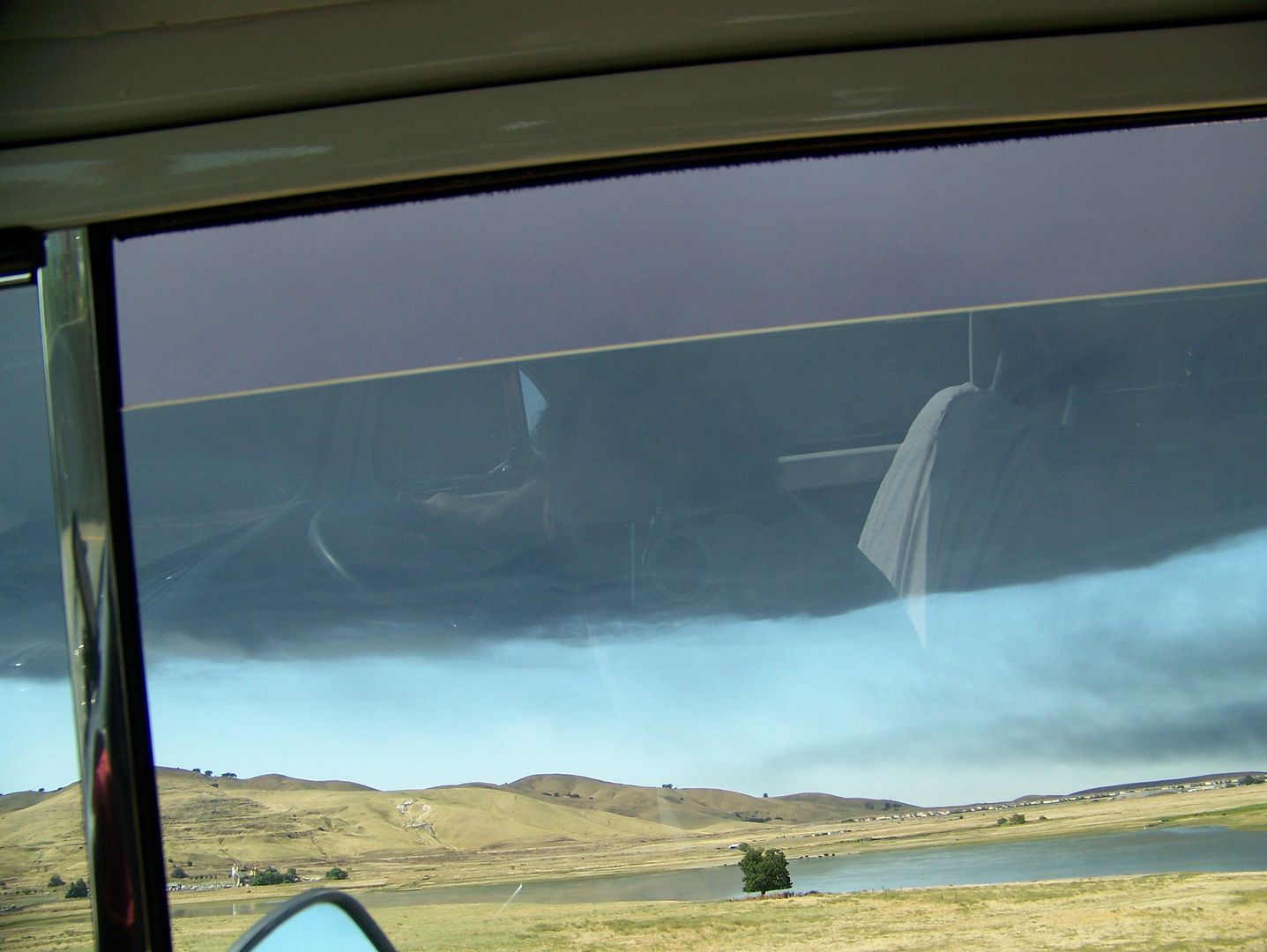 It was a minor stack of plastic crates fire in a manufacturing lot in Fairfield California that could be seen from space, according to the local evening news.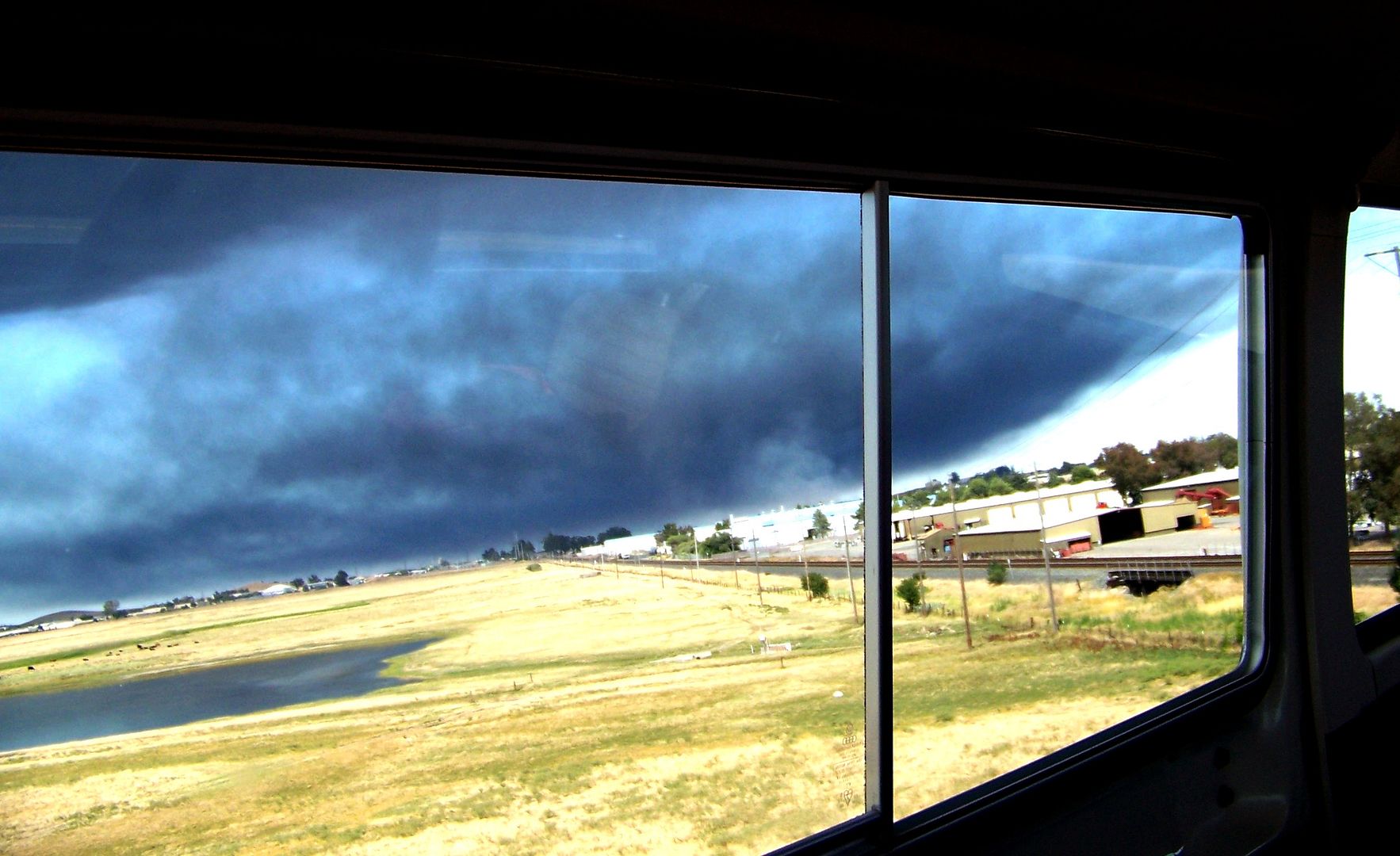 The blackness of the cloud was spooky. It was dark enough to cool the day and drop my CHTs too. The sky was looking like some asteroid movie, very disconcerting.
Plastics.

So, then I drove to Cloverdale, CA to meet Stan, the owner of an orange Westy that has been in the family since it was picked up in Europe, new. It only has 86,000 miles and a complete dual carb engine missing only the air pump, it adjusted up beautifully. I am so jealous. Beautiful original car. Then I crashed Ritter's house, but he was not home: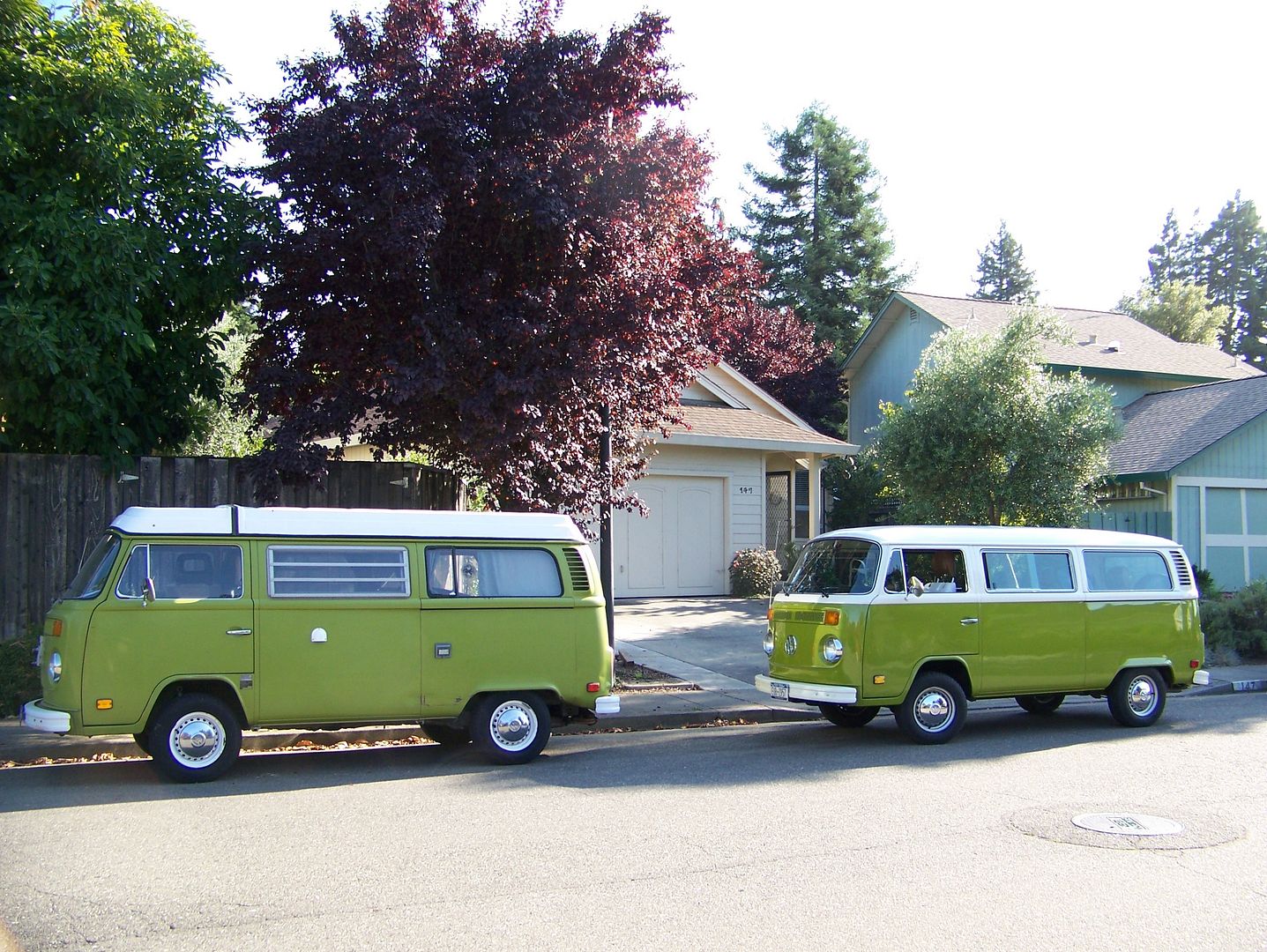 Drove back to Sacramento to enjoy a Mexican dinner with SG Kent. Oh, and crack my new windshield because of a spewing gravel truck. I followed the truck to its stable. The driver was surprised as hell. "Why are you chasing me?" "I couldn't see your truck number".
His insurance company is playing a little phone tag, but hey, I got the photograph of his truck spewing gravel all over I-80

That makes two insurance companies I am working with at the same time to cover damage to the BobD. I didn't tell you about the 17 year-old girl who just backed into and clonged the rear bumper in Battleground Washington ... folks? watch out for your fellow motorists, distraction is only getting worse.
Colin