Let us review:
If you look closely, you will see that I am exactly under the darkest blob of the greatest excess of unwanted precipitation in the history of the northeast. That precipitation has drenched my shoes, invaded the BobD, overwhelmed the roof of the barn where the Mercedes was parked causing rust and mold damage as the water saturated the cloth car cover and washed the bird excrement all into the seams and drip-splashed birdpiss roof water under the car where it found the brake lines, and it sogged the ground in an undulating wave of grass-coated mud with its grand attempt to take the 5,300 lb Lincoln Continental down into the muck, but most importantly, the days and days and days and days of rain and rain and rain with wind and initially cold temperatures were trying to break my spirit, to punish me for cavorting about in the desert in the winter, to remind me that Mother Nature is boss, ya punk-ass tanktop jean shorts tanned little baldy whine-baby.
Here's what's coming, RandyInMaine'sRain:

Some friends stopped by while I was awakening these cars from under their bird shit. All eyes were on the Squareback. "I bet it don't start." Six compression pulses and it lights up. Then the Mercedes, "OK, it will crank, but I bet it don't start." That was a bit longer, about ten seconds, and it fires up with the Mercedes big fan sound. "No way that Lincoln is going to start, that's a big engine and a little battery!" Well, the Lincoln has a specific hokus pocus you have to go through, involving exactly six hits on the accelerator pedal, then five seconds cranking, three more hits on the accelerator pedal, then it fires up to a huge diesel locomotive idle of banging loose pistons and a humungous crankshaft lobbing about in its bearings, but yes, it started right up with a whistling rush of the vacuum system holding open ventilation doors and the booster, and a groaning pressurization of the hydraulic windshield wiper circuit. Yesterday's unexpected and welcome sunny day:
And since it was the Mercedes that was asked to knock out the 1,000 mile east coast banzai last year, I asked this car to do this year's quicky: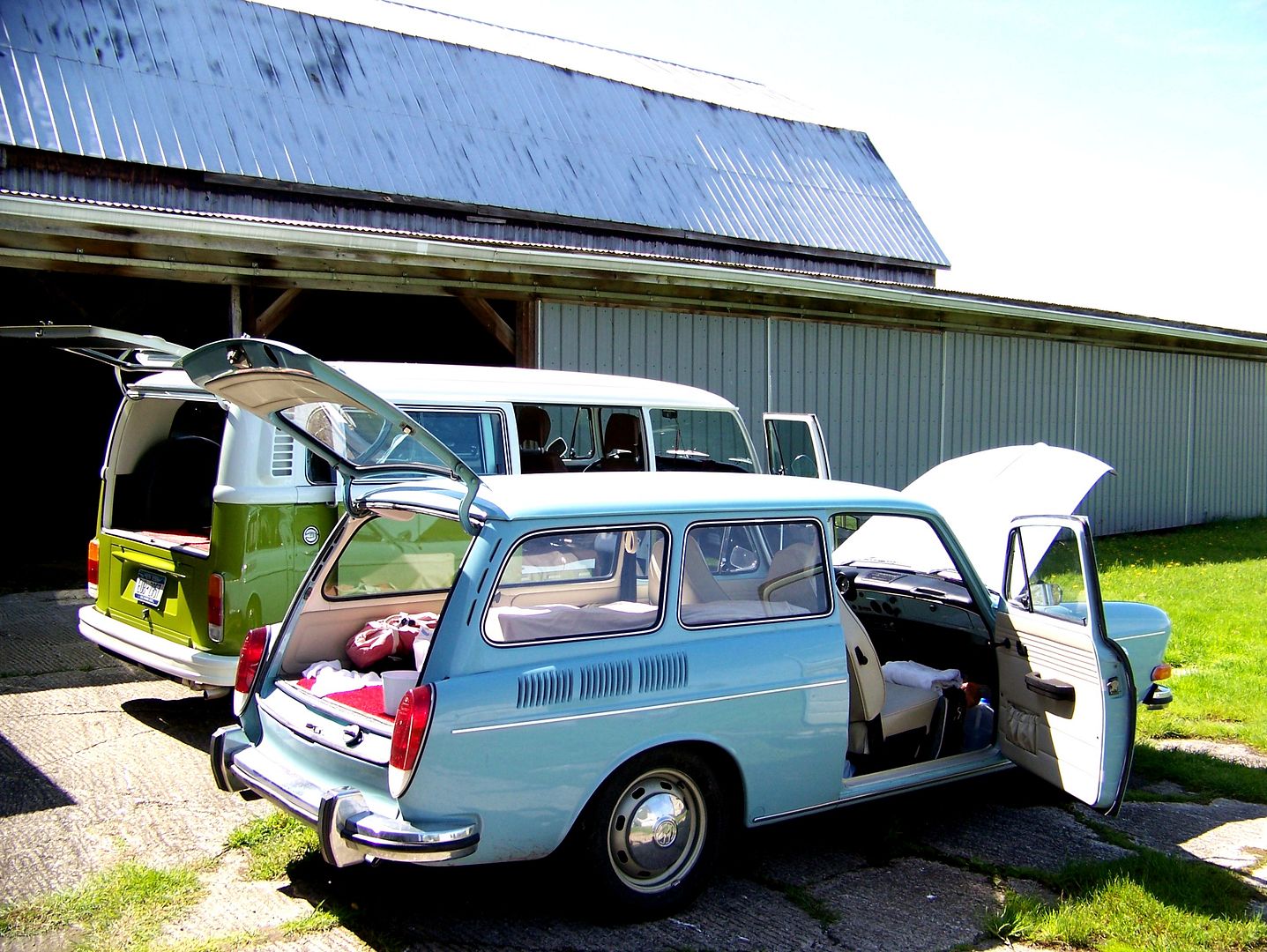 And do you know what that little Squareback has decided to do? It has decided to play "problem child". Not two minutes into the warm-up, the engine went all 3 cylinder on me with the famous vibrating driver's door. Found the #2 spark plug connector breached with strange little short-circuit holes blown through the sides. Installed old BobD connector. OK, good! Nice drive to Cindy's house and I MUST not be late and the Squareback starts to buck and porpoise under load. Then it died. Started it and made it to the Birdshit Bathworks aka carwash. Car would not start. I am on top of the deadline for being at Cindy's. Called her. I will walk to your house and leave this thing here if I don't get it running. Found the temp sensor wire spade crimp loose. Made it to her house. Died again as I drove to the Thruway. Oh my, now it is #4 connector that has blown itself to bits. What is with these No Moving Parts connectors having such a synchronized service life? Got the LAST spare BobD connector onto the #4 plug and got another few miles when the engine just died dead cold gone away. This time, it was the manifold sensor plug/wires/harness that wants to be in a very specific preloaded position before it will deign to allow the engine to run.
I am here:
"Where?" you say. "Exactly!" I say. Here's hoping that this was not as foolish a decision as it may turn out to be. RandyInMaine, a toast to your tarp garage with real weather-proof lighting and coffee too.
ColinPleaseSquarebackBehave