Unbelievable three days and I could not have guessed it was coming. This bus has charmed me in record time. It is like a cow that you find standing amongst scampering mountain goats way up on a mountain ridge. You ask, "how did you get up here?" It answers with a calm stare. You notice then that it is a pretty brown cow who just goes where she wants.
I left my khargis IAC appointment at his friend's house in Sacramento at 7:00PM and missed SGKent's EMAIL to meet up since all I did was search my PM boxes at theSamba and here. Took Highway 50 into them thar hills towards Lake Tahoe only to find temperatures dropping quickly. The heater was pumping noxious fumes into the cabin (hey pj! those single piece muffler clamps are horrible!), but you know how I need heat. Around the intersection of CA88/89, I grabbed a trailhead and discovered quickly that the TBRRD was a real trouper up nasty rock strewn paths. I wondered if this bus thought that life had suddenly gotten meaner after losing Mike. Found a splendid campsite in a rock-strewn pasture with a waning moon peeking out from the clouds. Then it rained all night. It was cold. And rainy. Should have stayed in Sacramento and taken I-5 in the sun! I lamented. And lamented.
Here's what I got for my decision to hoof it east, some photographs....
Morning: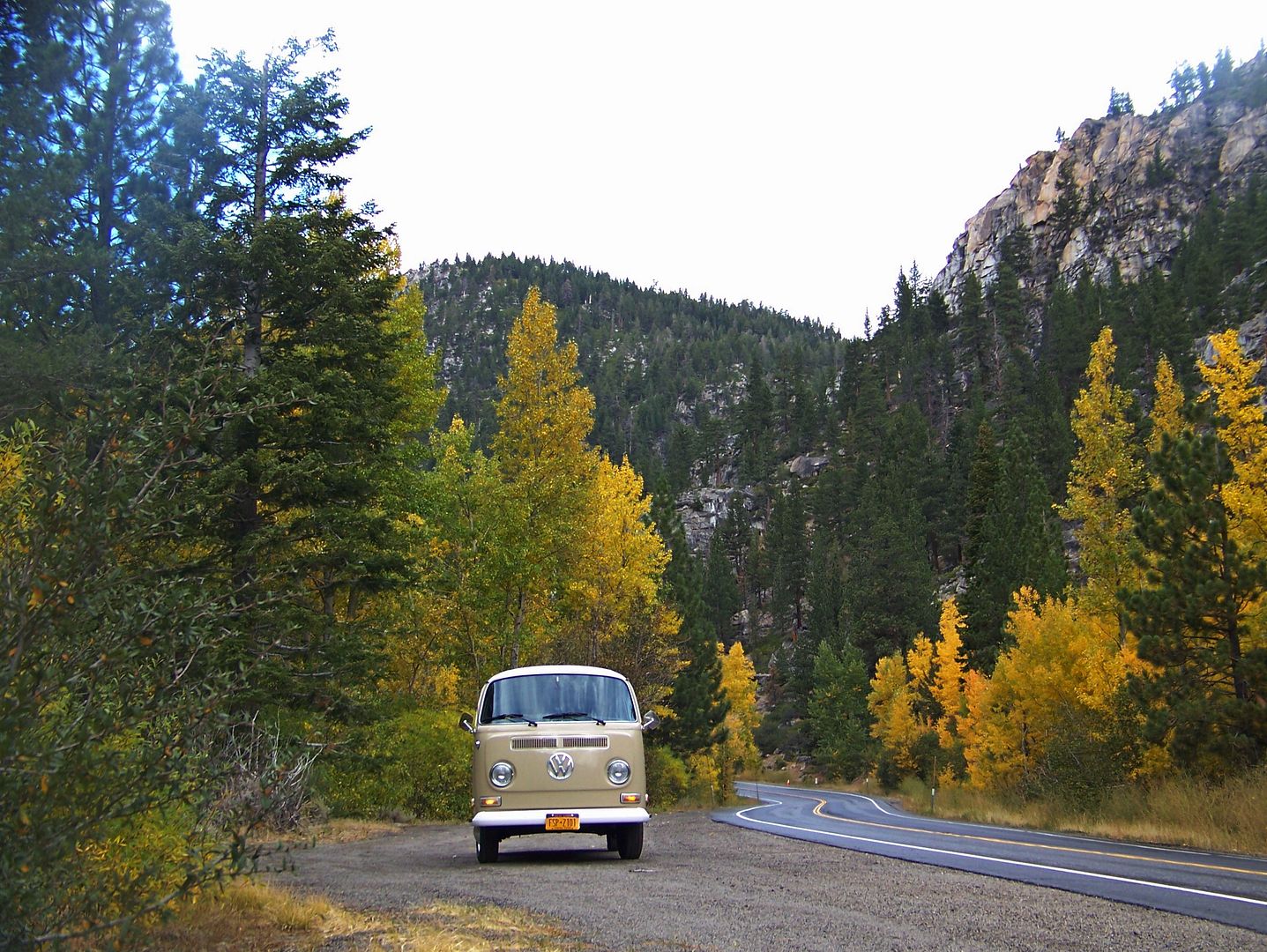 Climbing Through Monitor Pass 8314 ft:
Fall Is In The Air!
Yuck.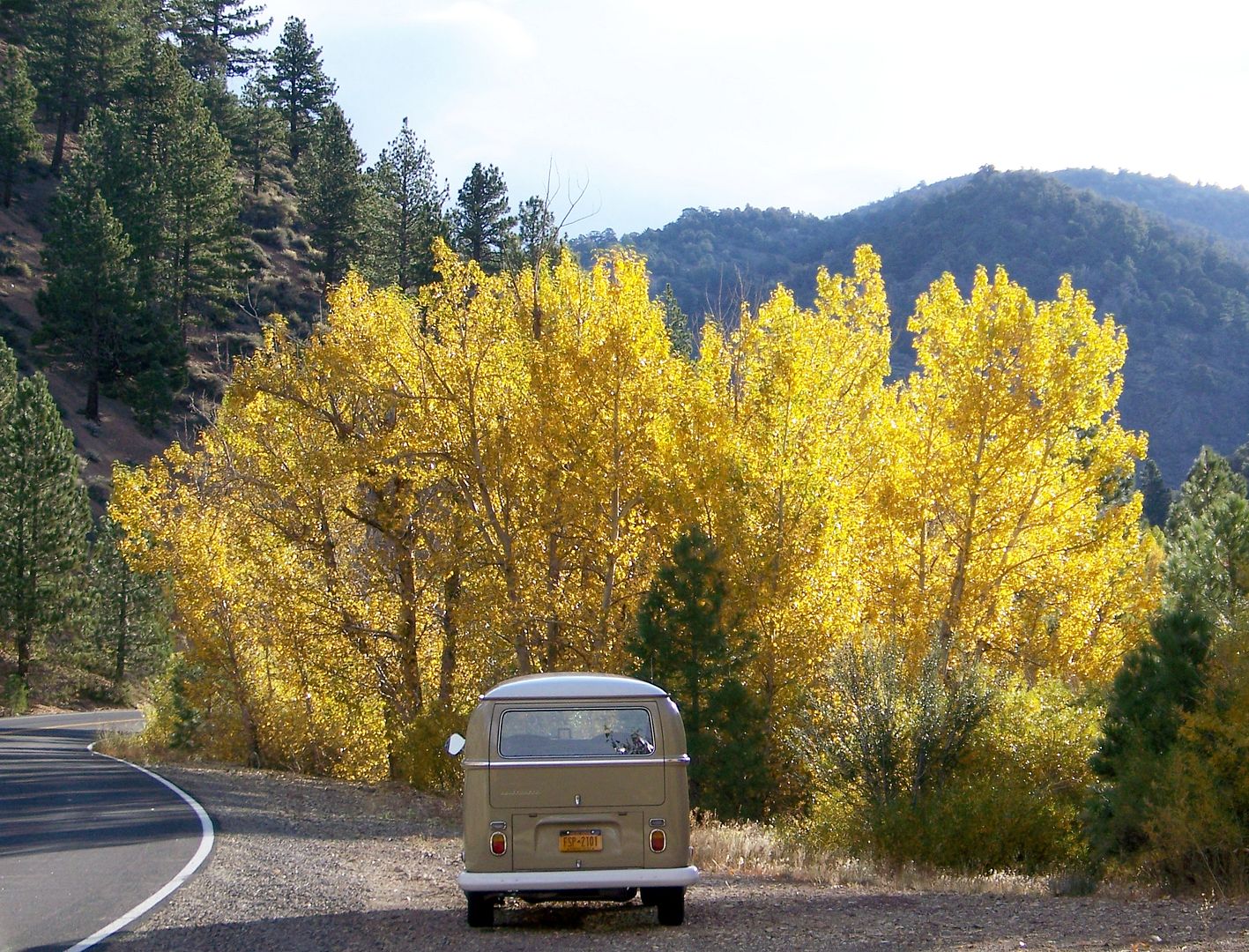 This bus just putters on up and up and up, not a care.... :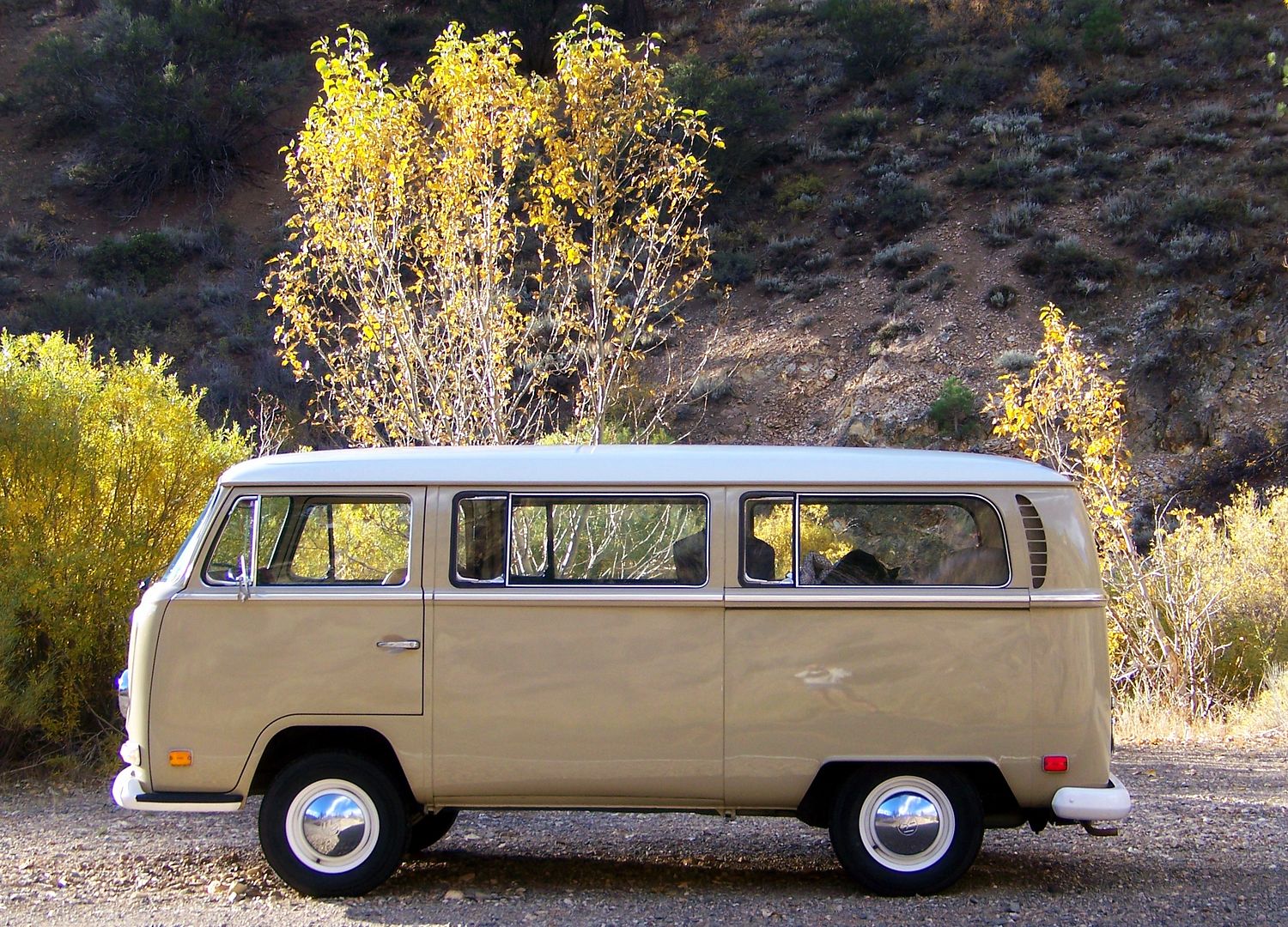 ..... and like the cow amongst the mountain goats, it gets you there by slow walking: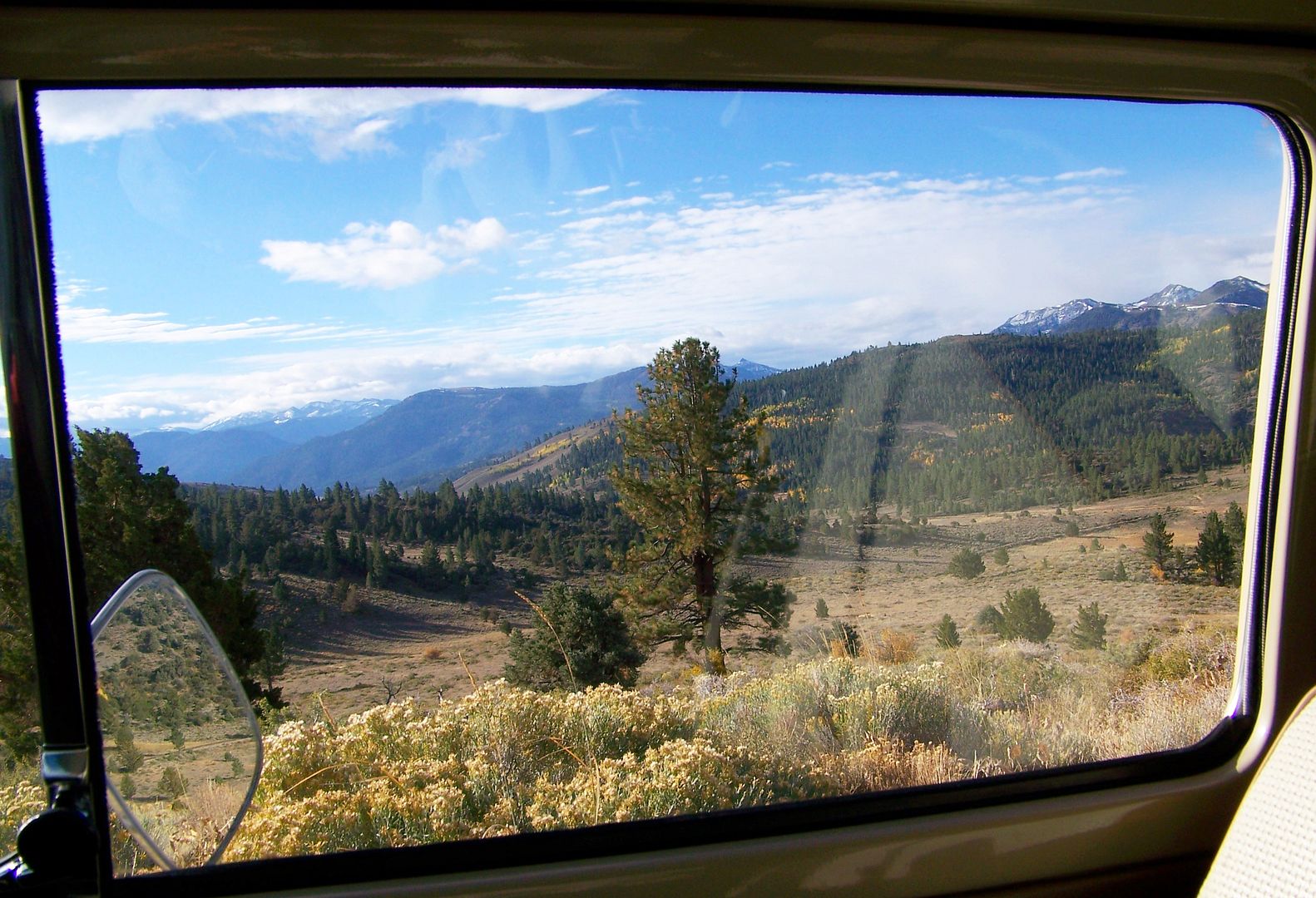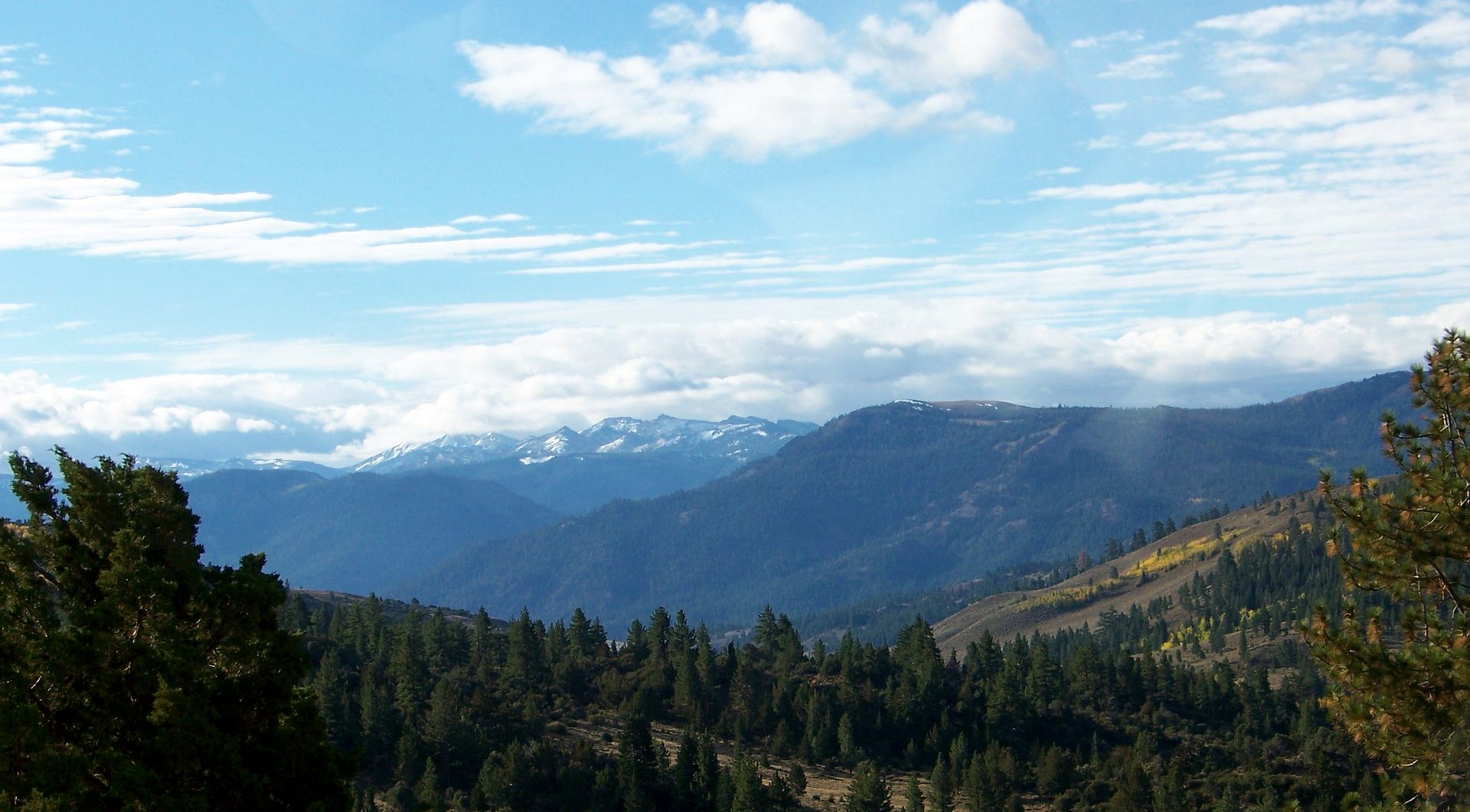 I estimated that the engine was putting out no more than the original '50 bus's 25 horsepower up here in the highlands, but heck, who cares? Time to really look around you:
Maybe life got meaner for the poor TBRRD, but maybe Mike was looking down from way up there sending a message, It's Good To Get Out And About: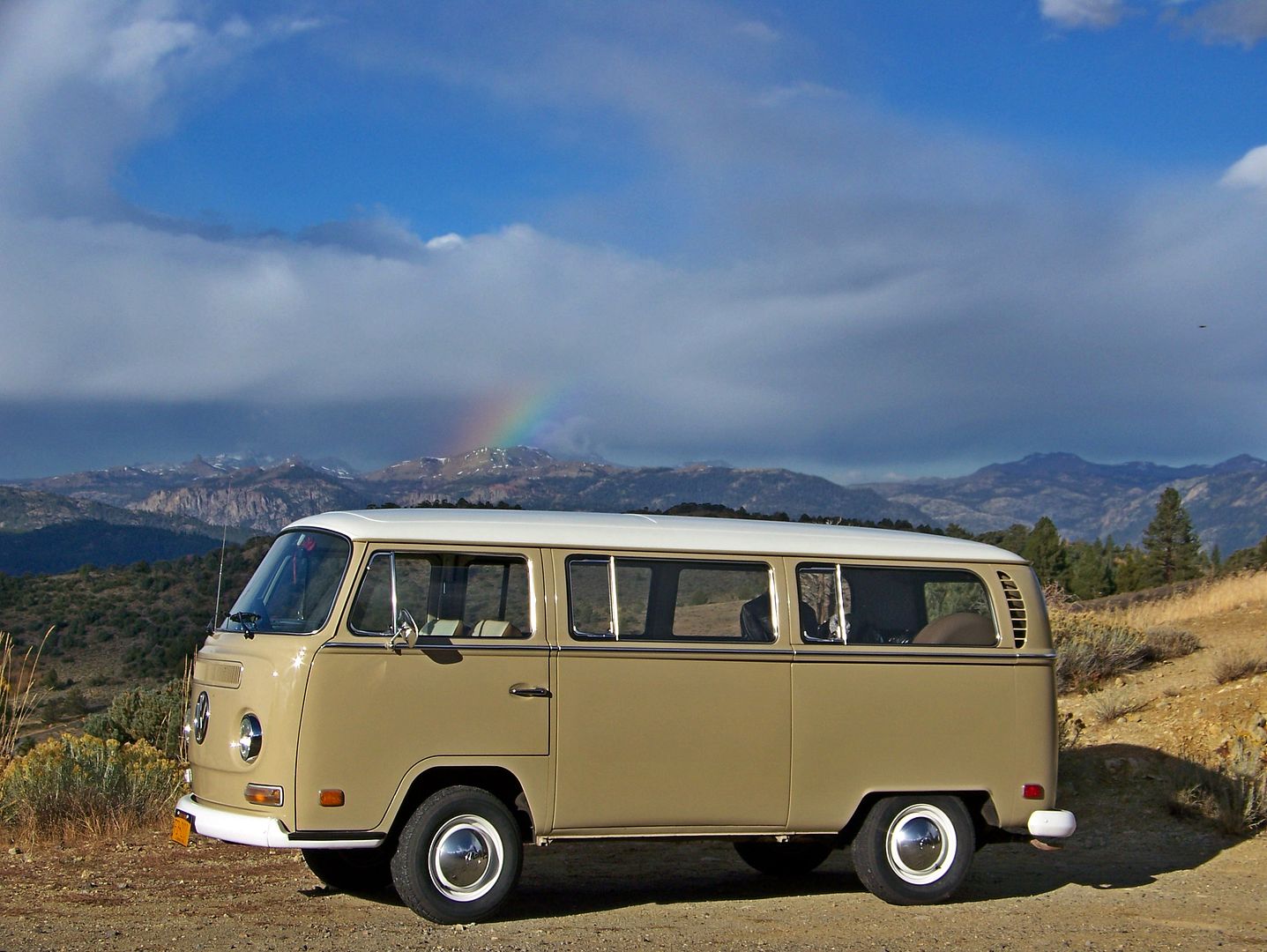 I could not believe I experienced this morning, it was achingly beautiful: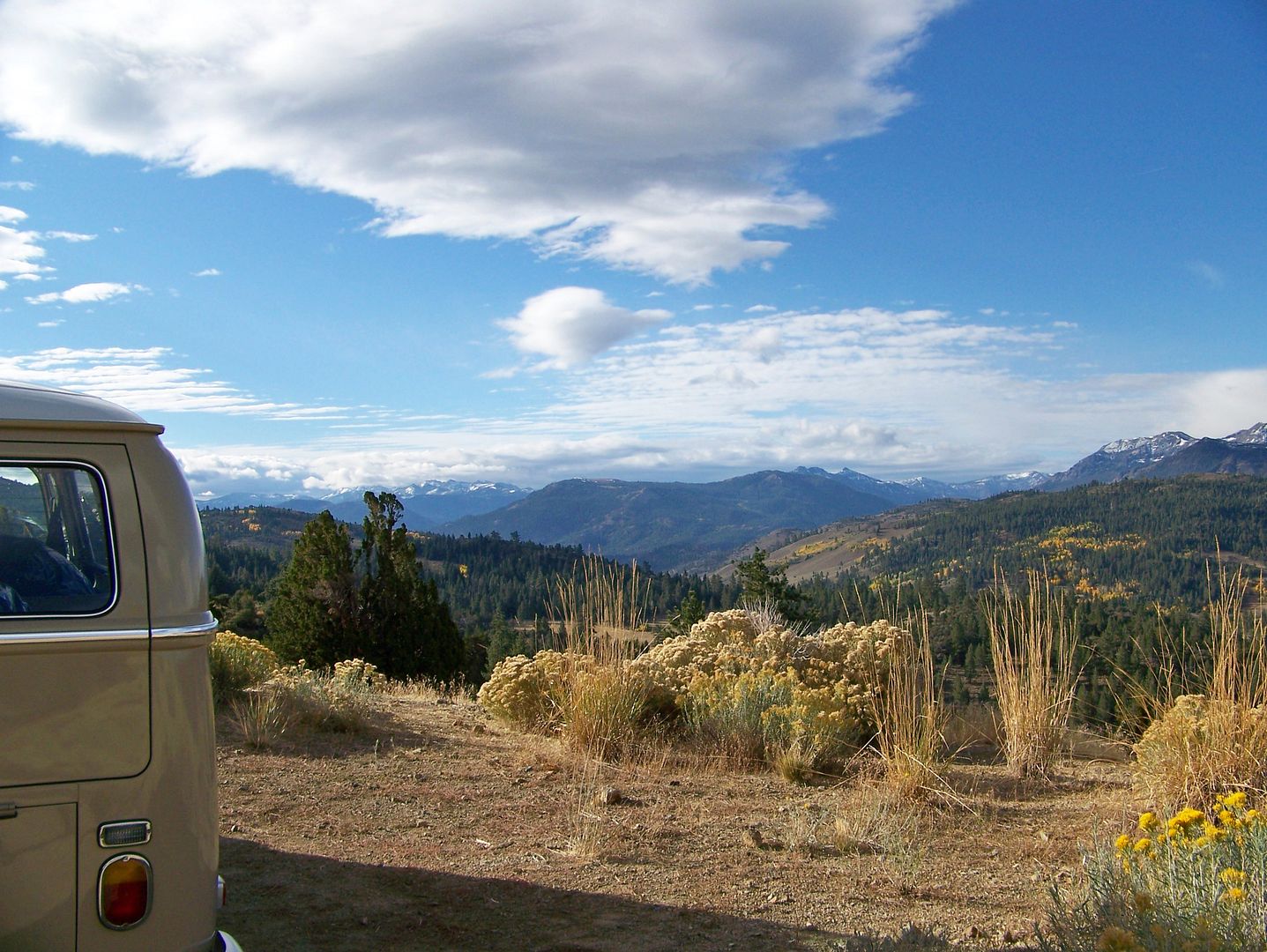 This view! through the now-signature IAC dashboard car/clock/mirror flower/glovebox sash, as worn on three cars now. Anyways, it is only 9:15AM: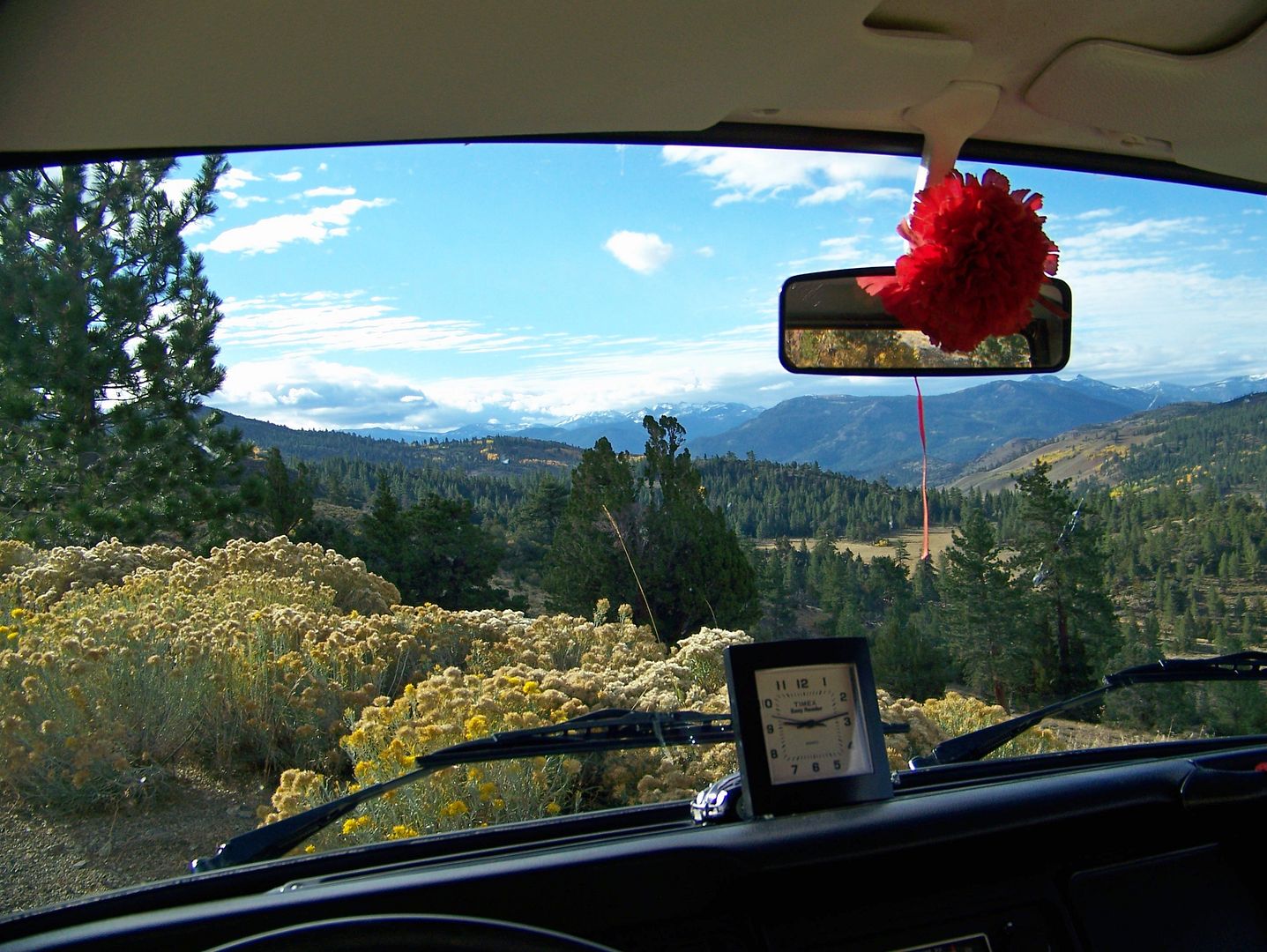 I do not know the name of this valley, but the camera does not do justice to the colors that greeted me here: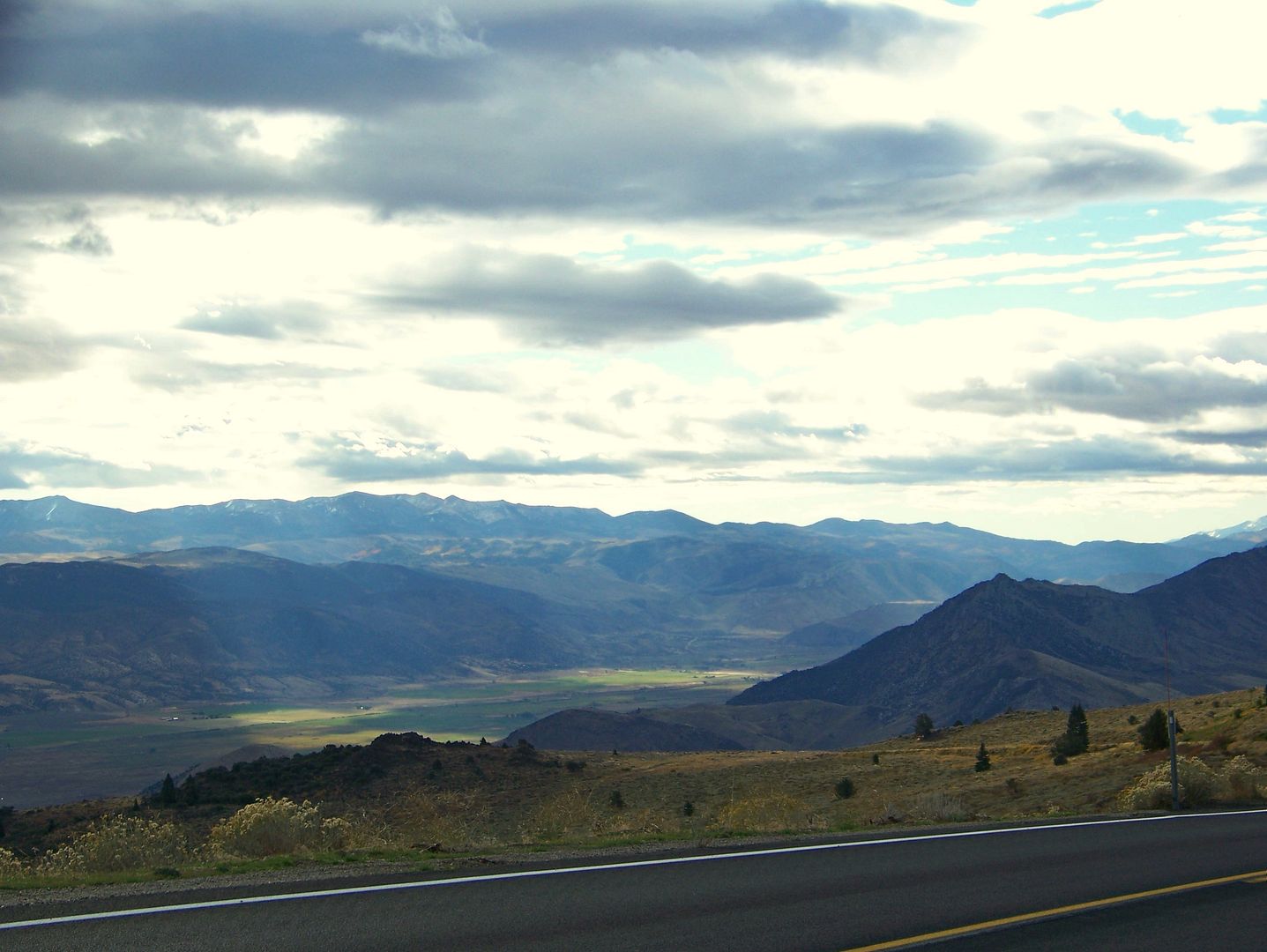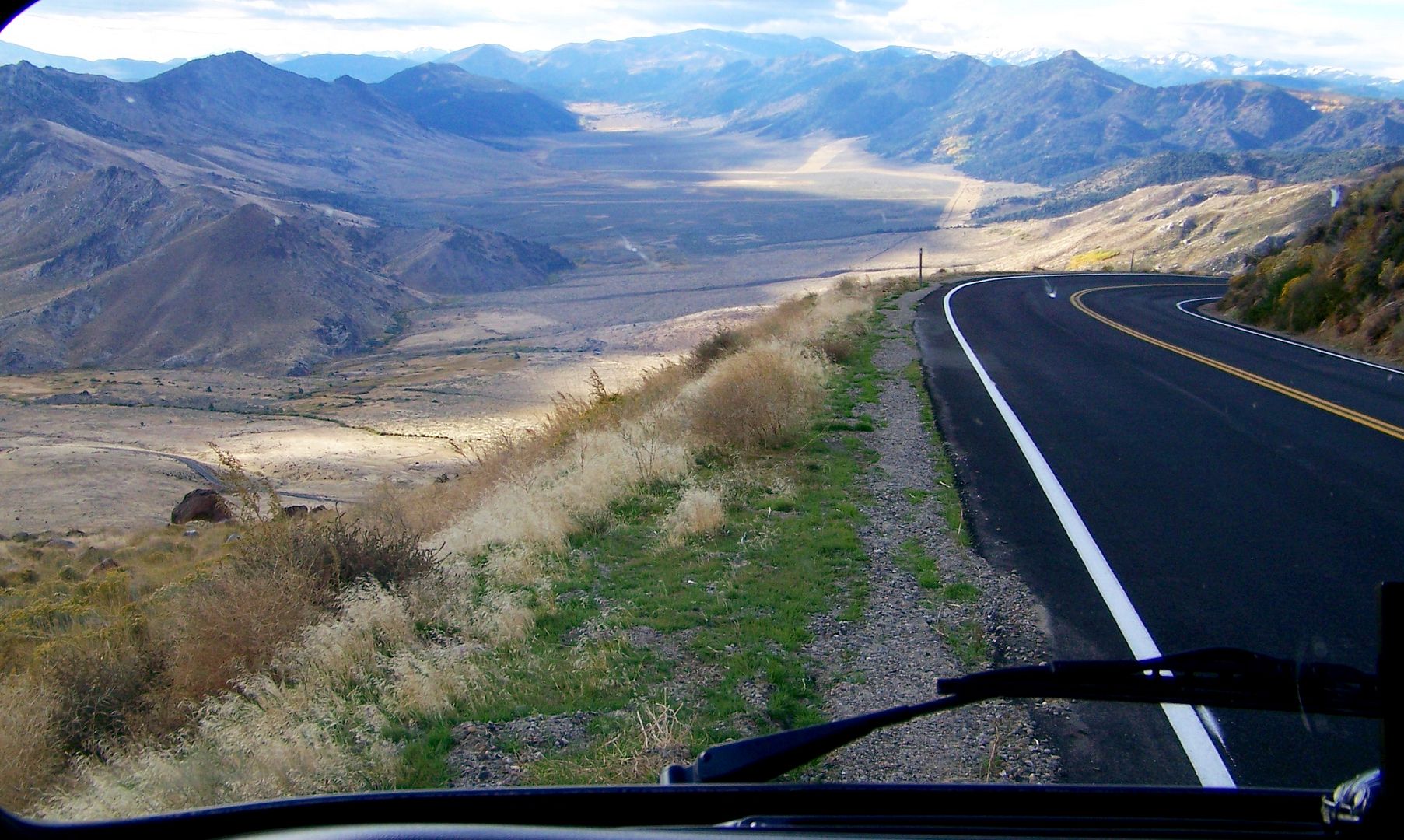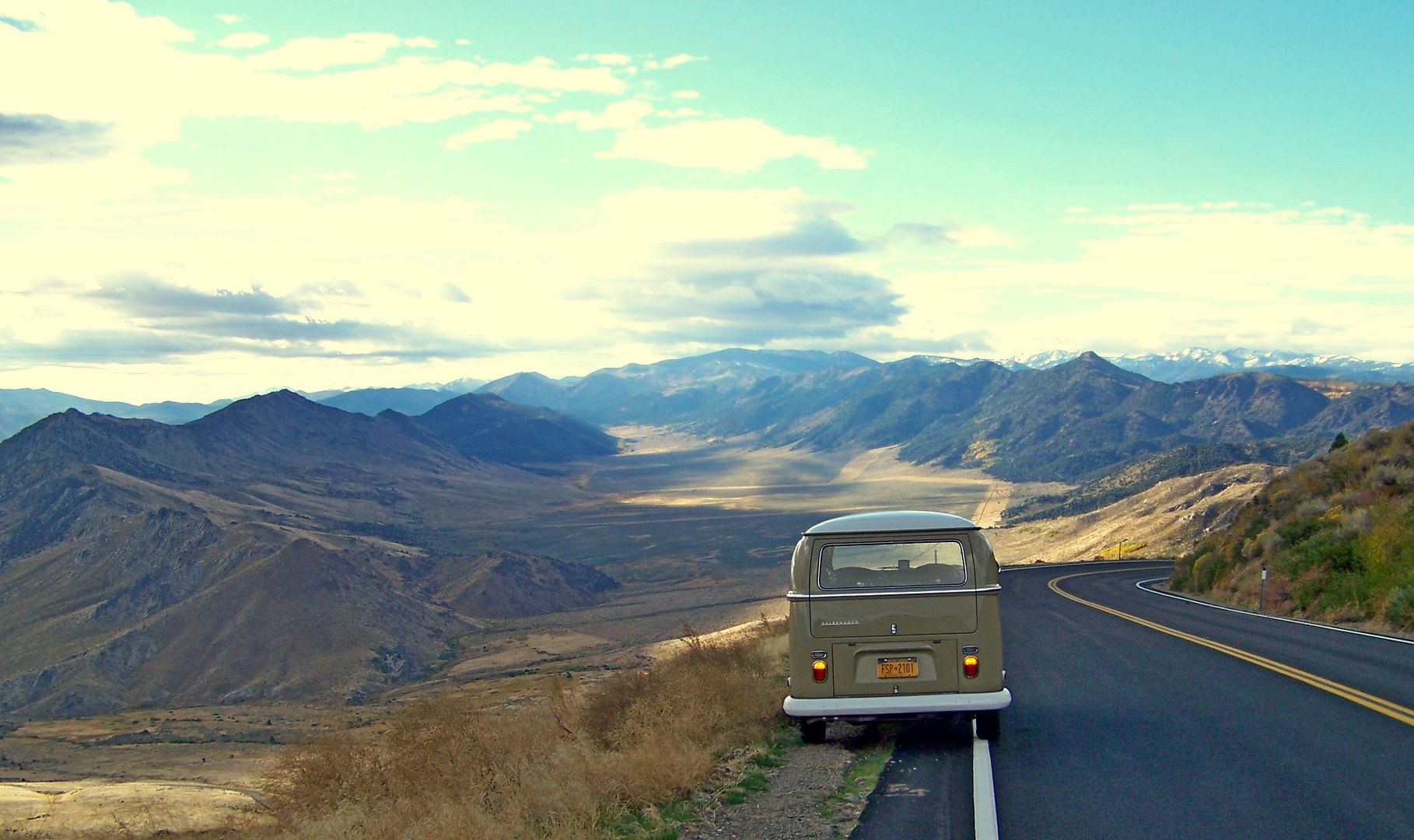 Many times now have I travelled 395 southbound to the Conway Summit (this past summer in the BobD it was pouring buckets of rain and mud across the road), but this time with the TBRRD, it was like I had never before seen it: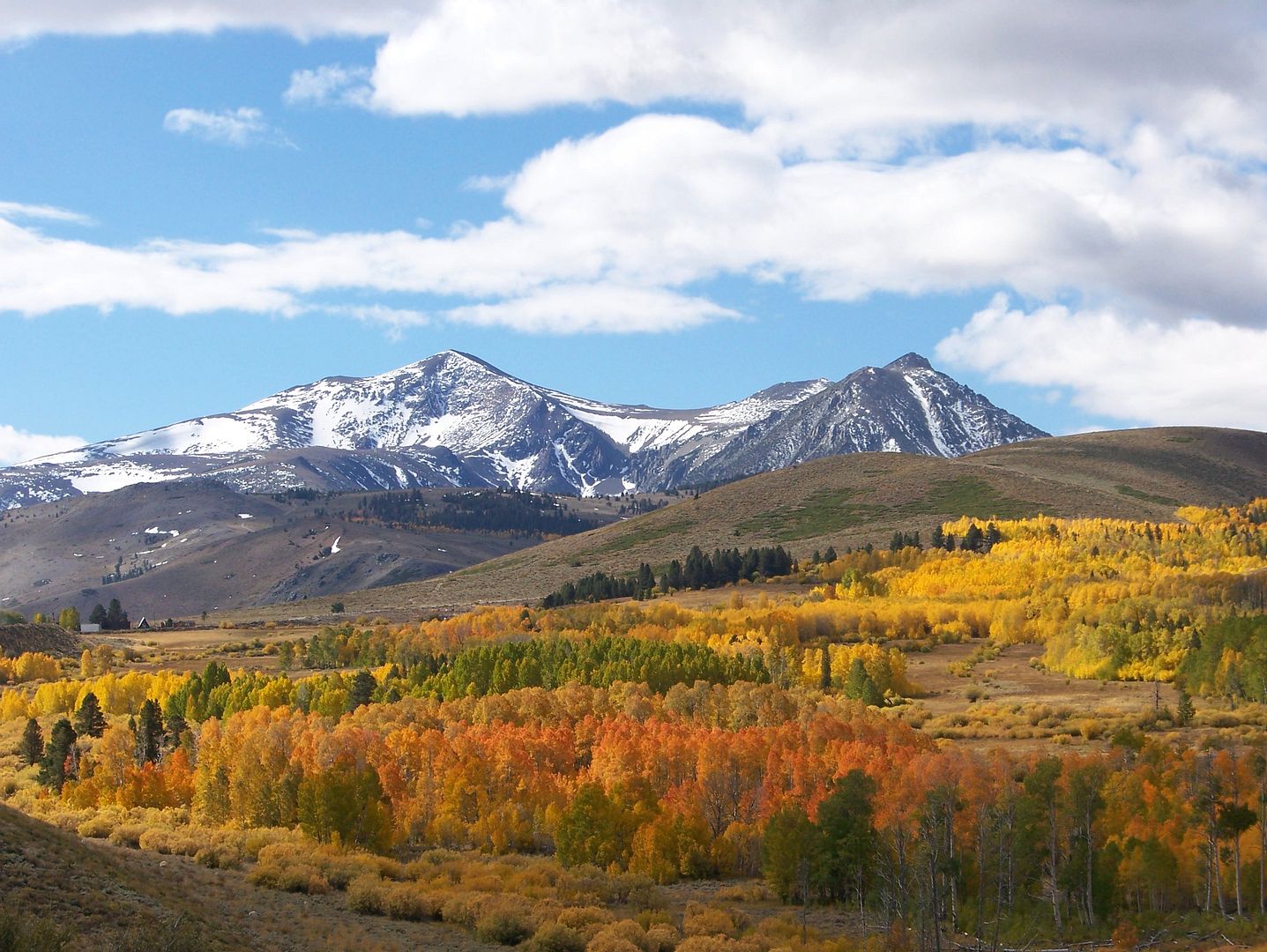 Came hurtling down the hill from the summit to this overlook over Mono Lake, photographed previously through the Road Warrior's windshield and the BobD's windshield, and now the TBRRD's windshield, brought to you via a new realization ... drum brakes. Brakes are so much more meaningful and wonderful too, when you don't have much of them:
You can't see how toasty the hubcaps have gotten here ....
Mono Lake was moody this time through:
Wait til you see the photographs shot after noon ...

Colin