Folks, what a good bunch in Portland Oregon. I was so demoralized by the rainraintrainchillchillchillboxesofstrewnparts, that the pj Candyred Volkswagen Palace turned out to be a critically necessary bulwark against despondency. Grey morning drizzle was kept a bay with that warm hardwood kitchen fresh coffee and quite catalyzing Scottish oatmeal that I shared with Can-Do Phil and You'reNotDoingTheDishesDolores. We managed to execute a grinding rendition of Simply Replace The Muffler in eight hours with two spent on just putting the ridiculous single piece muffler/heat exchanger clamps:
Although Delores had to park her Volvo in the driveway all summer, I think she might actually miss the TBRRRD: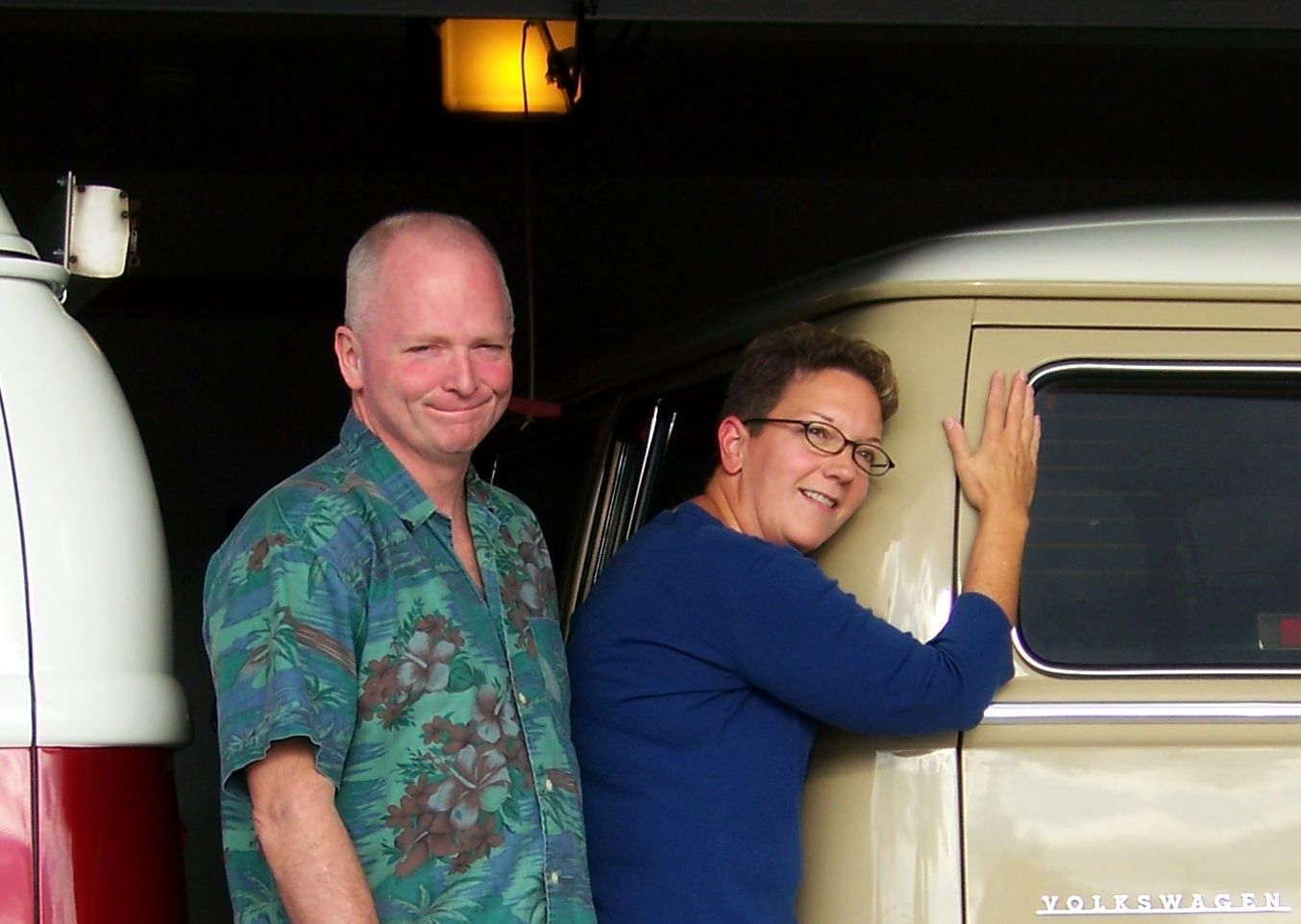 pj helped me adjust the camber and grease the front end, lubricate linkages and shifter socket, change the transaxle oil, and heck, he managed to mow the lawn too before the VW posse invaded the quiet suburban cul-de-sac: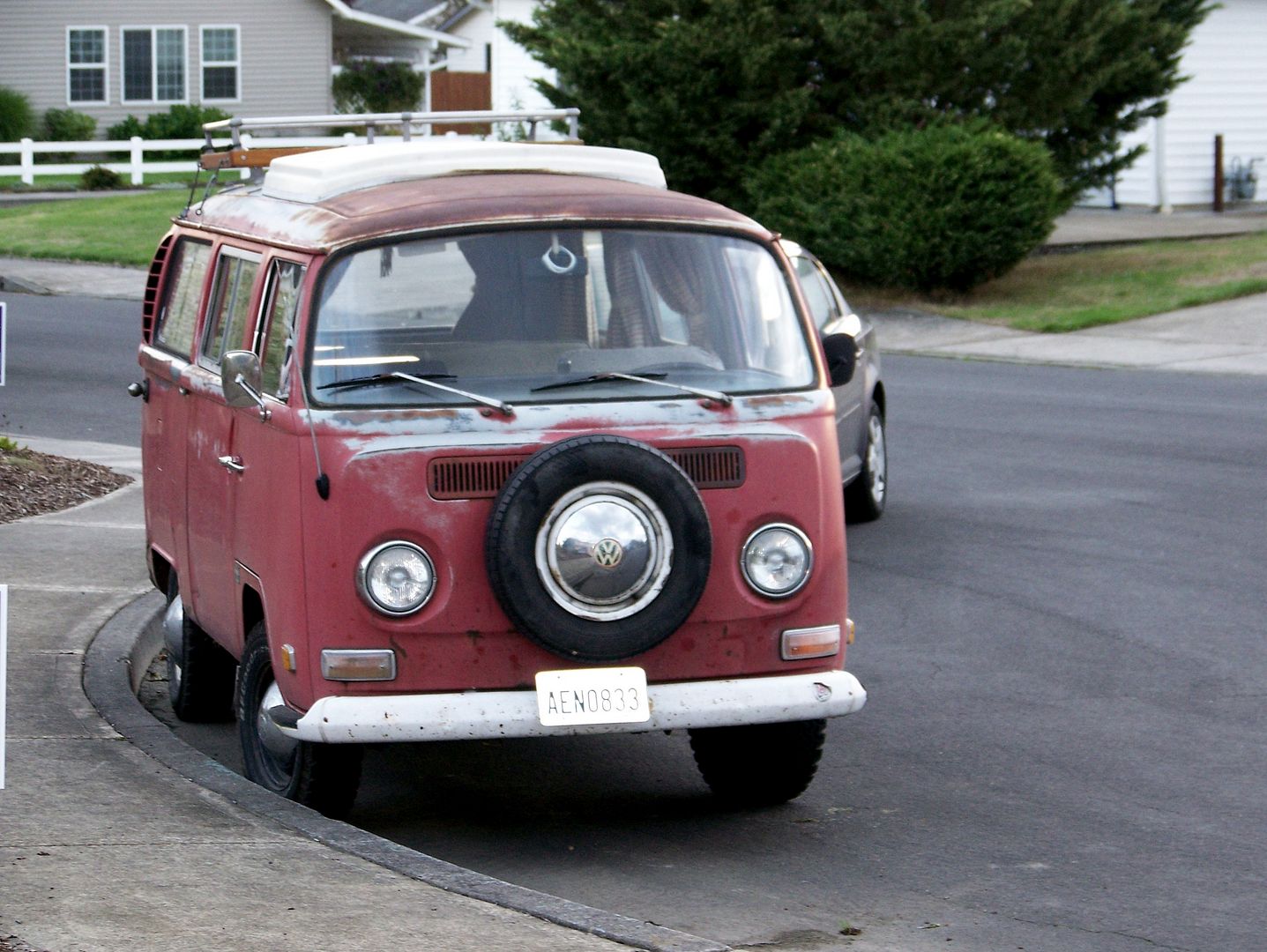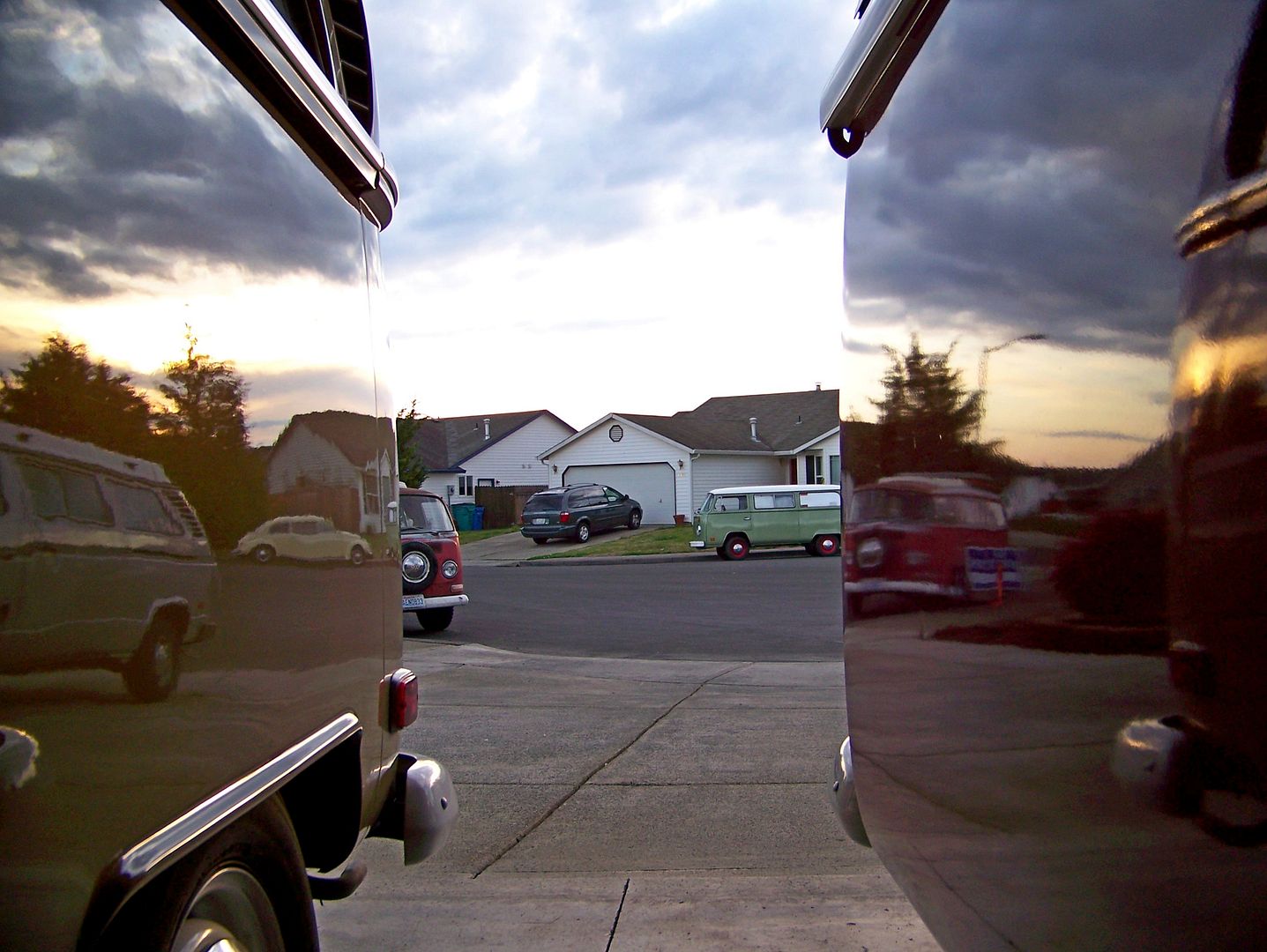 That fire pit was totally totally welcome:
I woulda camped in the coals, dreaming of Furnace Creek, but I had to go to Yamhill for an appointment with DoubleNickle the very next morning so I could be only an hour and a half late to dinner at Hambone Manor. Thankfully, he drives a Type 1 bus, and reassured me to "get here when you get here."
I am poised to depart after the LuckyLab gathering tonight. I pray that the TBRRD will provide reliable passage to sunshine.
Colin