Not very well prepared as I blasted out of Austin prematurely last week to find the sun once more, my sun, sunlight! sunny days being my reason d'etre, and if you do not understand that, that's OK, but at least let me have my sun. Pulled the plugs (leanish):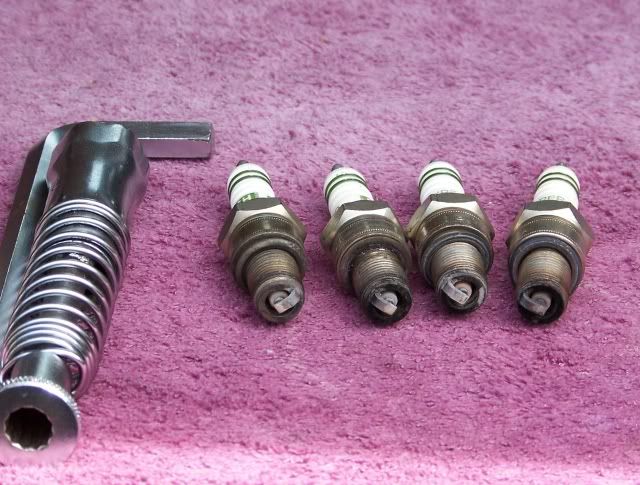 Did a "benchmark" compression test (130/140/130/142):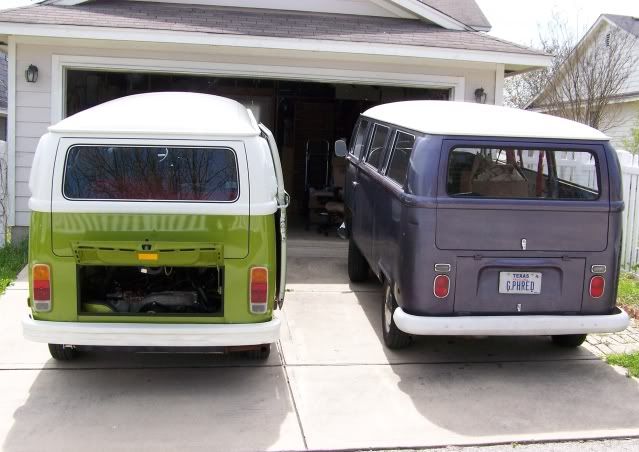 I am on my way to Pahrump Nevada to visit my dad's ex-wife who is (
not
- 04/09/10)suffering a recurrence of brain cancer. I honor her incredible generosity towards my dad, and will be available to her in whatever way she may need. On the way, I am visiting Velokid1 in the highlands of Arizona.
Blasted the poor BobD with sideways sand and gravel severe winds outside of El Paso, and camped a couple of days in the Arizona c-c-c-c-cold nights, mooooooon light, and warm 70's daytimes:
And look at this horse skull. Amazingly small brain case under all those jaw blades and optical orbits:
Here in Casa Grande, I helped a Mexican-American real estate guy at Starbucks proof-read his report for grammar and spelling (hello if you read this) I waxed the BobD for the first time today. It looks no different than it ever did: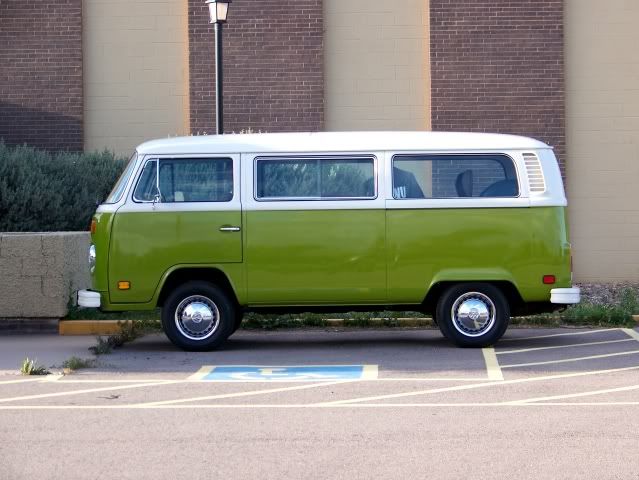 Washed the El Paso dust storm out of the engine. It is looking better than I have ever seen it since 2004: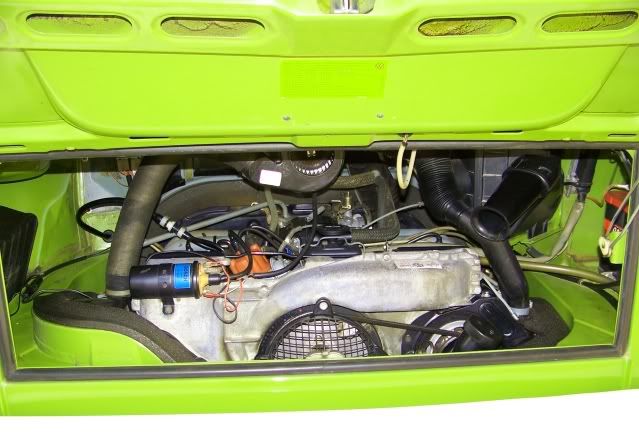 We are slowly bonding. It has been touch-and-go, this preliminary road run, lots of driving anxiety, dust storm furies, Road Warrior longing (truly a better crafted car), but the ol' VW bus ether is slowly wending its unassuming charm past my defenses and disappointments. This BobD is a good car: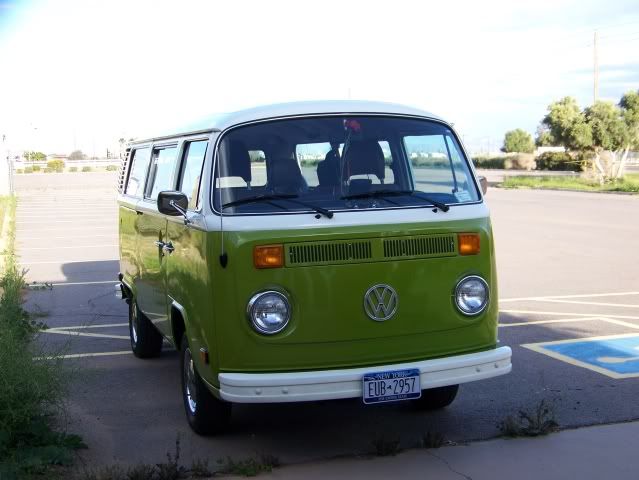 Once on the road, I had to scramble to finance this unexpected leg of the journey, and jtauxe came through with two appointments for me up in Los Alamos. He said, and I quote, "it
rarely
snows in April" which means "it
has
snowed in April". I can only pray that I do not have to do an engine drop in the snow, it would make Mr Sunshine Addict go into delirium tremors. . .
Colin