. . . of the itinerant life. Slowly re-acquainting the mechanicals with the fact that they were designed to cruise all day at 75 mph, they're getting it.
So far all mechanical investigations have shown the engine to be happy, just did the compression this afternoon in Mississipi 130-140-130-145, a bit higher than I have ever owned in a VW, but acceptable.
The plugs were at the edge of lean, so I *leaned* the wiper adjustment and *richened* the spring to keep the idle where it was, but now the mixture pours it on a bit more easily.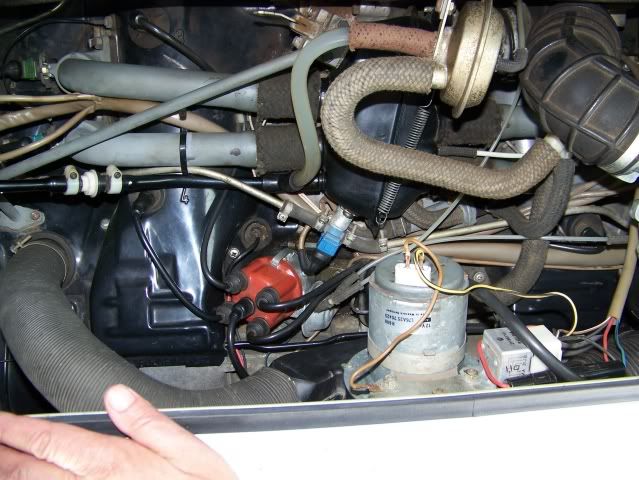 Then I thought, let's clean up this sliding door area. And I am going to test an idea, that the tracks themselves *should be clean and dry* but the spindles on the rollers should be oiled. I even waxed the paint in the tracks: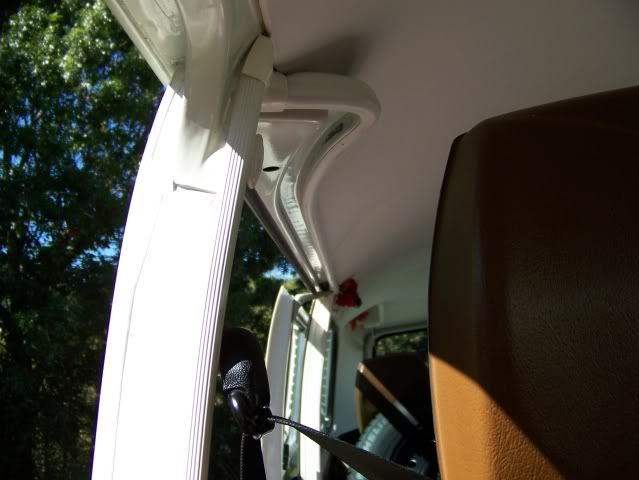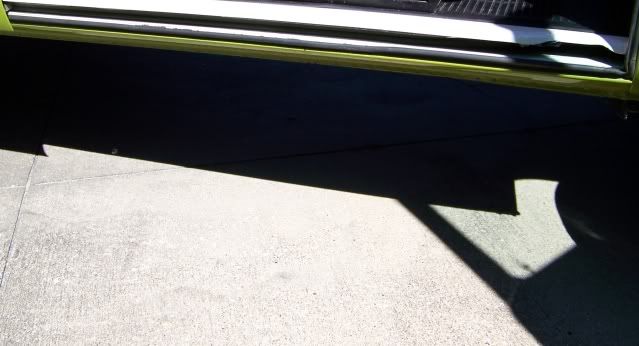 just a light bit of *garage door gear grease* for the plastic slide slot only, the rest is clean and dry and waxed:
This car rewards the obsessive: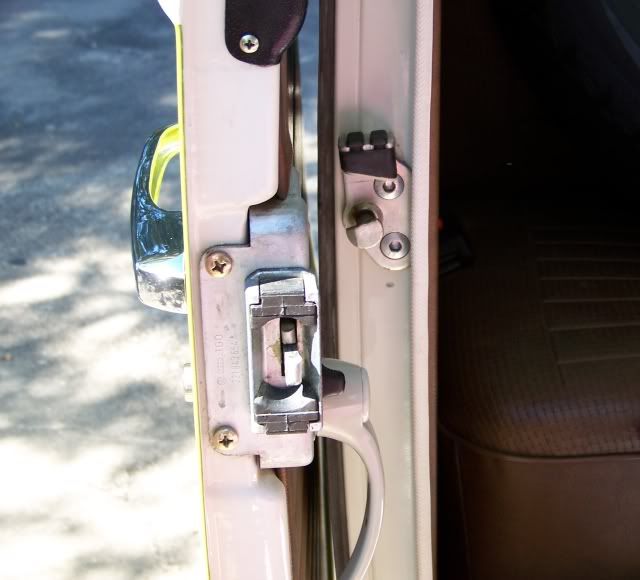 If you are going to adjust the top edge of the door a 1/2mm out, then you WILL clean the cover . . . . on the inside too: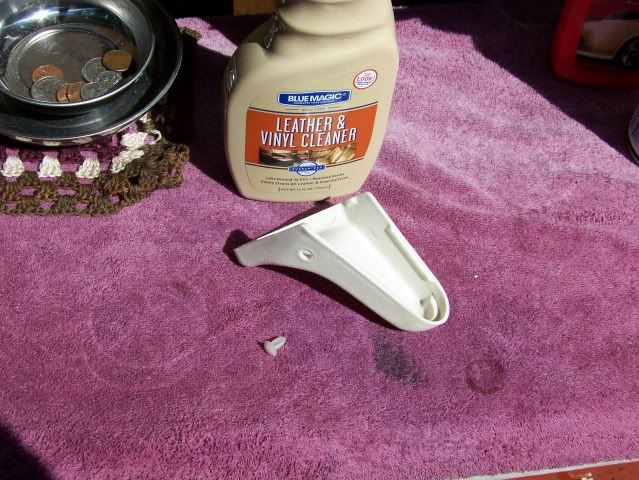 Beauty rings are coming off for good when I repaint the perfectly nice factory wheels that got scratched to death because of aforementioned "beauty rings". I call them "garish unsprung weight".
I found enough rust lurking under the WaxOyl undercoating that Bob paid handsomely for, that the job was mostly a waste of money. I find professional undercoat jobs are no good if they do not go to where it matters and they leave you complacent as though you've done something when you actually haven't. The little rubber plugs just behind the front wheels, 3 seconds to remove, were untouched and the rockers were rusty inside. The front beam drains were clogged. The dogleg plugs, untouched. There was
rust through
in the right front wheel well at the footwell kick-outs for the middle seat passengers. The tubes and brake lines under the car, the brake proportioning valve, the booster, the master cylinder, the electrical harness tube, all had the minimum amount of undercoat where you would make a cursory glance, but their topsides still had rust and dirt totally exposed to road splash. You might call this a litany of problems . . . I call it an opportunity.
Colin