Northbound on I-35, I stopped at a Chevron at exit 175, fill up, go inside for a receipt, suffer the long line, come back to no gas cap. Ask for perusal of security tape on cameras, "sorry, we can't." That was a nice gas cap if you have to suffer these late model bus gas caps. What is wrong with people?
Went to the local VW dealer on a Hail Mary quest for a gas cap. The Volkswagen Dealer Parts Counter Professional snickered into his monitor,
"No."
I took furious photographs of this DODGE CARAVAN (I should KNOW, I had to DRIVE ONE all the way across the country):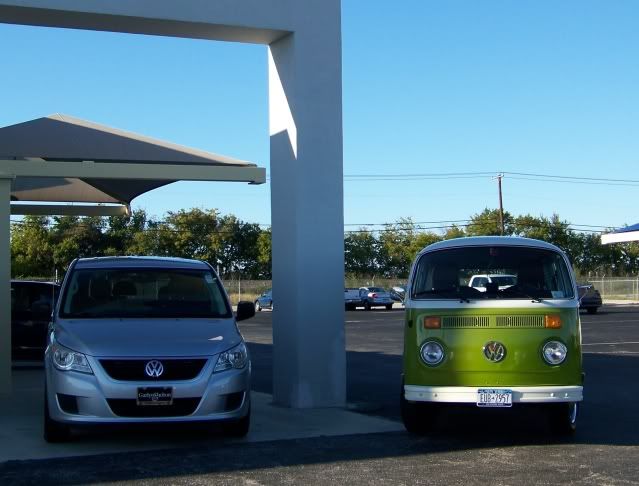 I yelled "look's like that ugly DODGE CARAVAN I DROVE ACROSS THE COUNTRY LAST MONTH" as I snapped the rear shot here: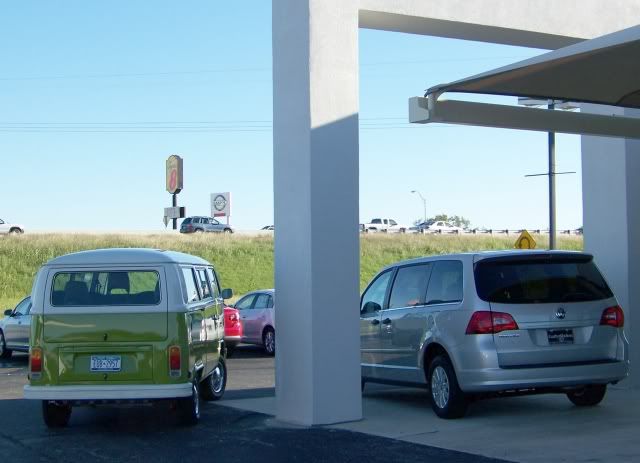 Then I threw my voice with a question "HEY, will the gauge glass fog up and corrode LIKE THAT NEW DODGE CARAVAN I DROVE ACROSS THE COUNTRY LAST MONTH?" at which point the salesman pointedly directed me to the exit driveway, but I didn't care, the missing gas cap was buzzing me with fumes or something:
So I drove out of the driveway and BobD was twittering the whole way. "Don't twitter HERE" I hissed at BobD, "what is it, your spring plate bushings?" Immediately (two driveways south of the dealer) I pulled off and jacked up BobD with the genyoowine Bilstein jack using the Probably Never Used Jacking Port: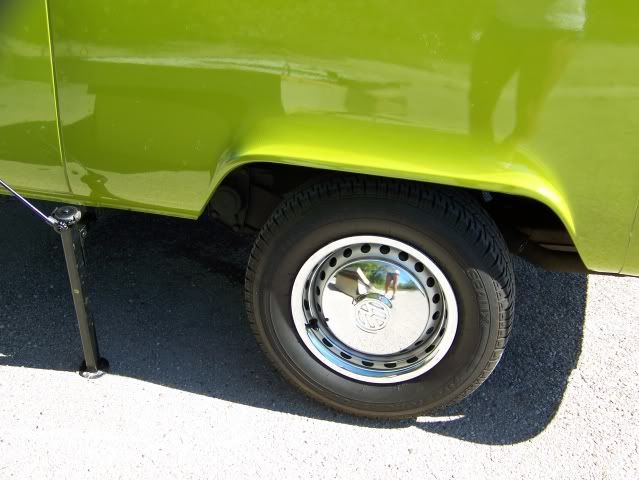 Then, using the Itinerant Air-Cooled Trick to make spring plate covers come off and go back on like greased lightening, I installed this socket here between the upper surface of the spring plate and the upper stop:
. . . and jacked the rear wheel bearing housing here: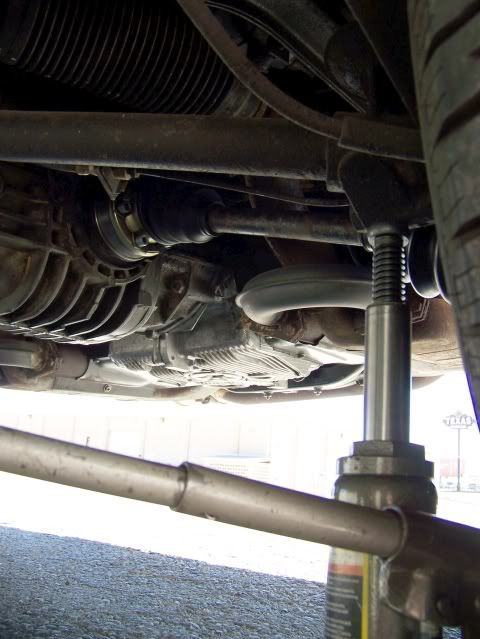 At this point, the battery in the camera gave it up. So much for my first BobD procedure. Anyways, jacking the wheel bearing housing under the diagonal arm bolts with a socket between the spring plate and the stop, allows the arm to pivot at the socket and that magically helps keep the spring plate cover unstressed. I rotated both bushings 180* and dusted them with real talcum powder, chased the threads with a tap and die, greased the bolts and reassembled. BobD no longer twitters insolently: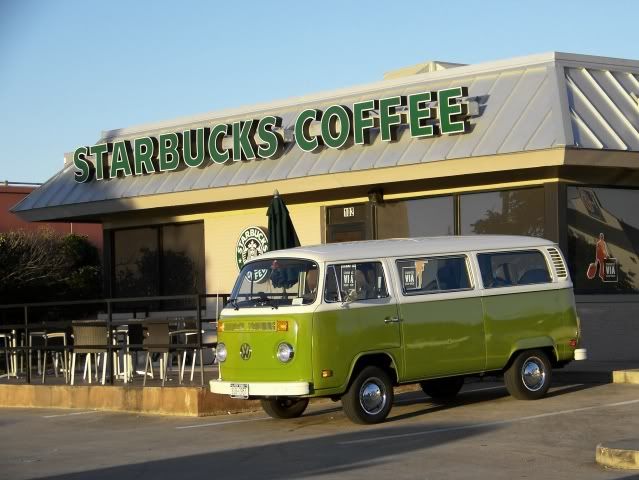 I was going to go to Colorado. I was going to help Bret and Troy strip the Road Warrior. I can't do it, I won't. Call me a wuss, I don't care. I choose to keep the energy and memory of that wonderful car intact. If I like you, for example, I will not look into your casket either.
There will be parts for sale, including a complete engine and some nice windows with deluxe trim and some other stuff. I will take the parts that could apply to the BobD, tail lamp and turn signal lenses, a brake warning light lens, a right door switch that the '78 buses cheaped deleted (fie! assholes), and a few others.
Colin