Yep, we're in Texas: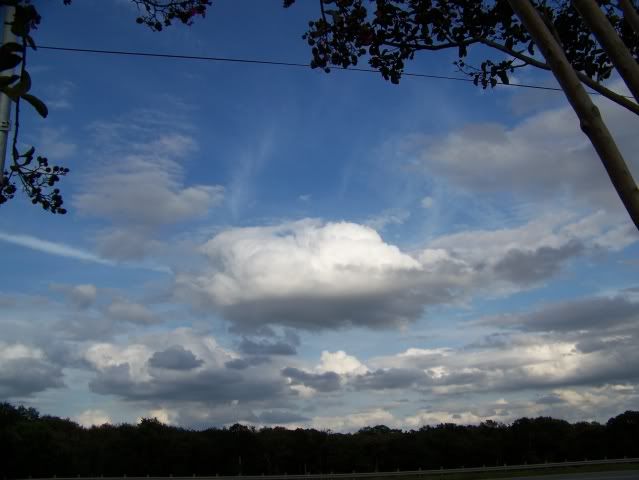 . . . driving the BobD:
It was not easy slicing and dicing the interstates with my legs and feet feeling like they were dangling in front of the front wheels no less than the sensation of legs dangling in a ferris wheel bucket. Here is the sacriligious cabin view set up like the Road Warrior: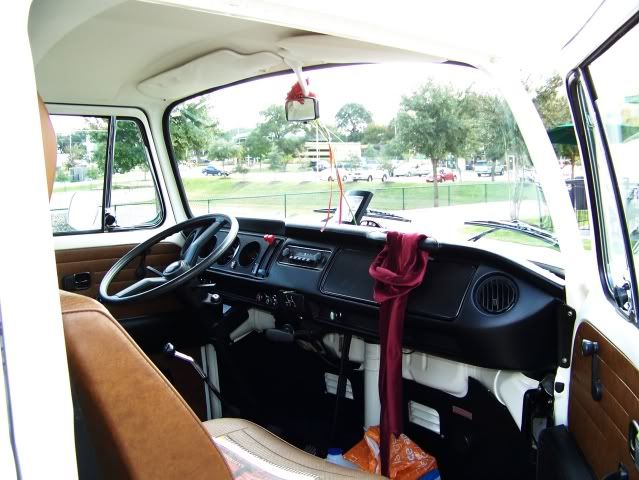 Car ran flawlessly under my crabby ass bitching about the seating position being too high on these later buses (botches up outside rear view mirror angles, ruins the armrest elevation, puts the steering wheel under the perfect elbow prop position, and crops the view when your head is up near the headliner, and Mr. SafetyParanoid is not pleased with the upper door edge now in line to crack my cranium with a minor side hit):
Engine was peppy and locked in happily at 72 mph exactly like I remember new Volkswagens in my youth, however it ate a half quart of my finest Castrol GTX 10-40:
. . . and the emission sticker :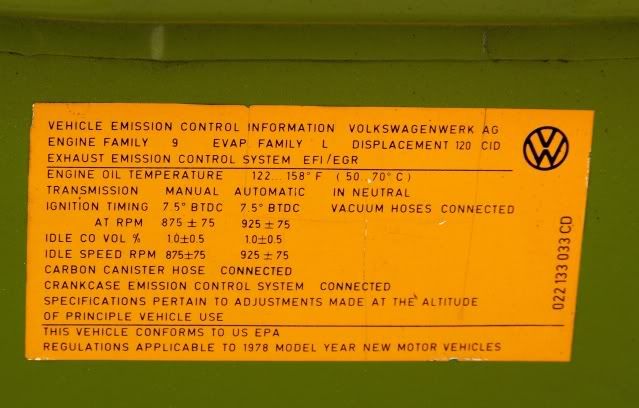 Lubricated the heck out of the front suspension and loose center pin bushings, and cleaned off the bottom of the crankcase, which delivered brand new clean aluminum under the oem cryolin wax: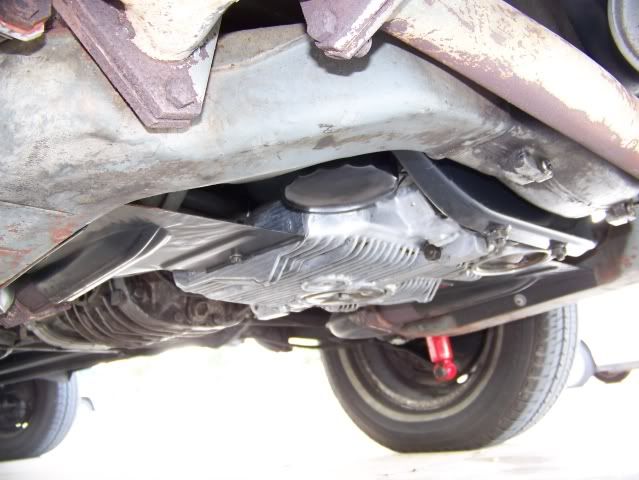 . . . and of course, I had to wax the Konis:
So, I am trying to figure out how to make the next step honest. I refuse to blithely attempt to recreate something that has indeed come to an end.
Stay tuned . . .
Colin