After all these years of driving through New Mexico, I do not know why but this time I am transfixed by its great beauty: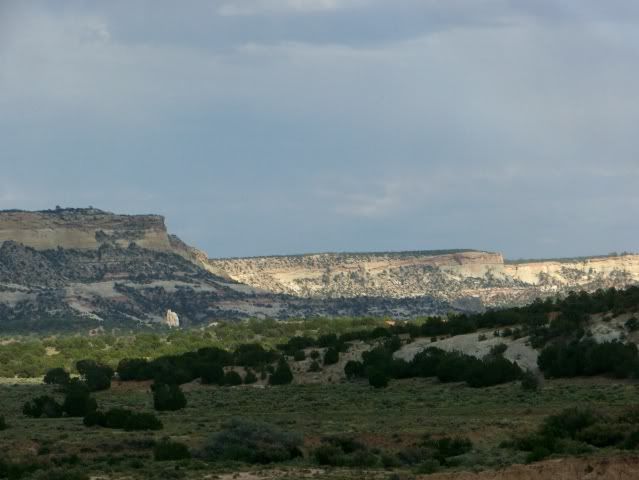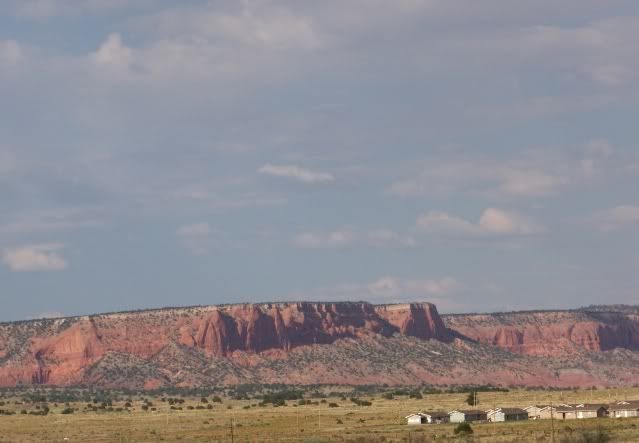 This view just filled me with joy: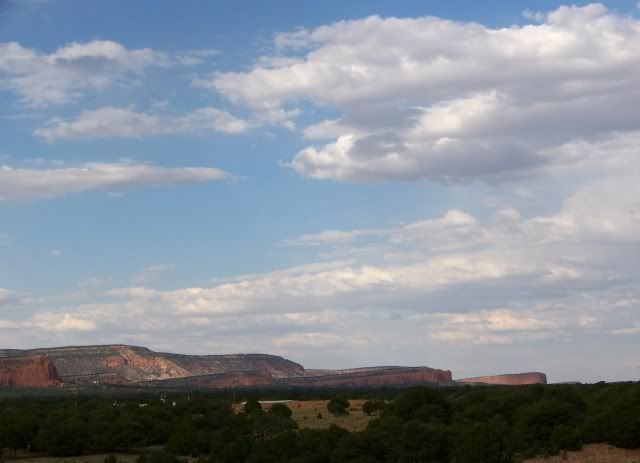 Unfortunately, as usual, I did not give myself sufficient time to drive from Pomona CA to Los Alamos NM, and I had to keep up a serious cruising speed, of which my bus noted "what else is new?" Most of my pictures here were dizzily shot from a wind-buffeted driver's window:
I did stop at a closed tourist trap that was commemorating the Continental Divide. There were many shuttered or abandoned roadside stops that promised you a look at the world's largest lizard and real Indian jewelry: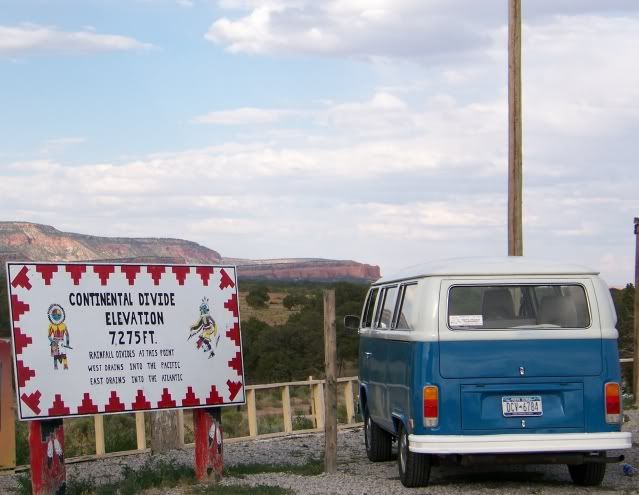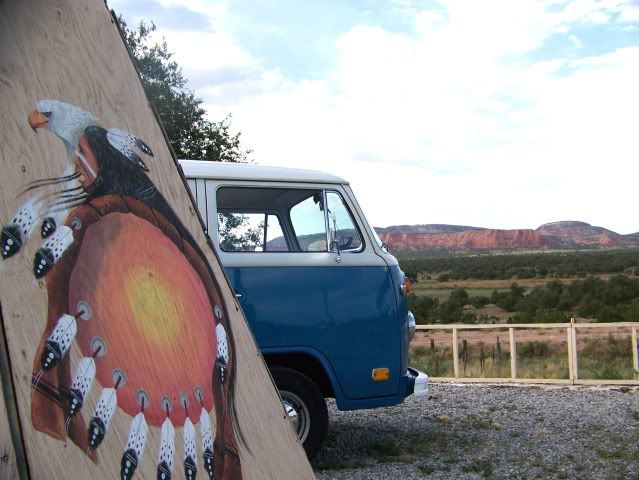 There was something stirring in me this year, some hunger to know why this land looks like it does: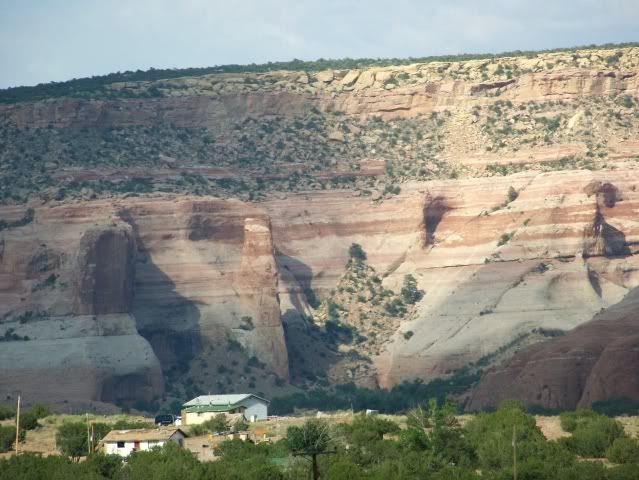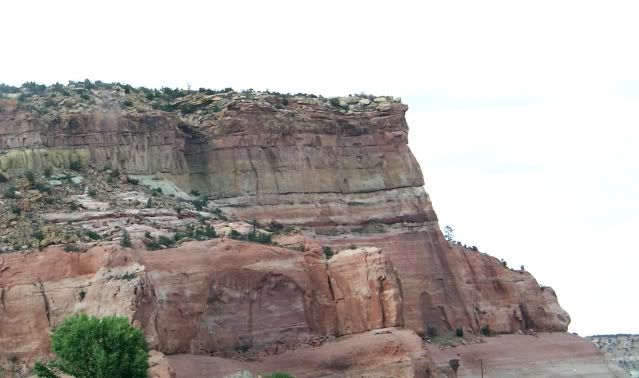 . . . and the hunger was answered past my hope when I stepped into jtauxe's house. This guy is a geology nut and is extra-smart to boot.
Next post, I am going to blow the bandwidth on photographs of the approach to Los Alamos. What a remarkable geologic story, and the beauty of the land actually gave truth to the cheesy slogan!