The sign wasn't working correctly, but under muggy cloud cover, it showed 11-*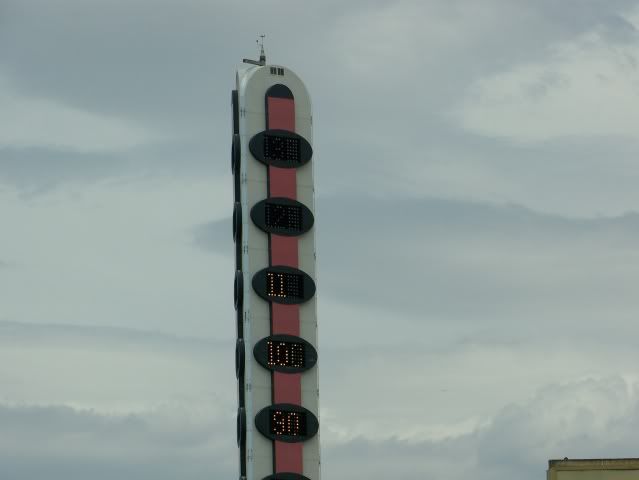 In the sun a few miles west, it was 120* :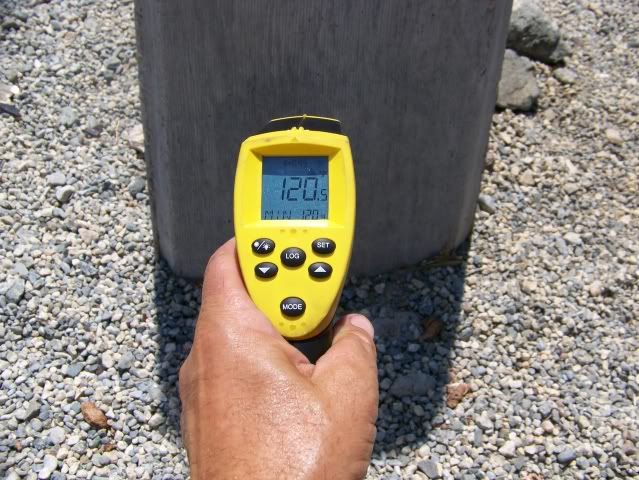 Here is a series of approach and departure shots from Dumont Dunes.
This is a mirage as you come up on Baker 16 miles west on CA 127.
I shot a video of trying to throw the VW's tail out in the sandy parking lot, but it just tracked dutifully and the front ran wide, and it finally sat there like a retired milk wagon horse at the Kentucky Derby with that attitude of "well, what the hell were you expecting?"
Look, a little bug: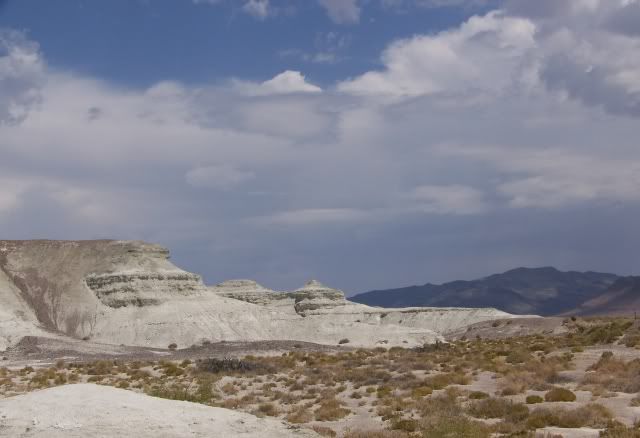 . . . then I got completely screwed up outside of Barstow in an ATV off-road course, thinking I was going to find a nice new camping spot: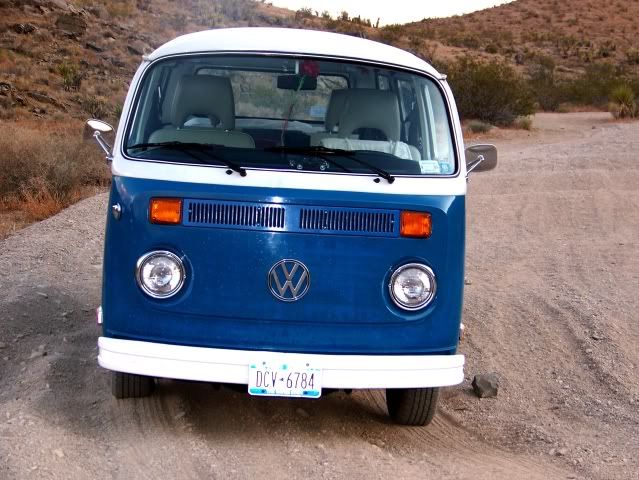 Some ridiculous hills that the bus managed to scamper up, some crazy changes in pitch that exercised the suspension to the stops, and some sharp rocks that I had to toss out of the way. Coming back to the bus, I spy this . . .

. . . six miles off the main road: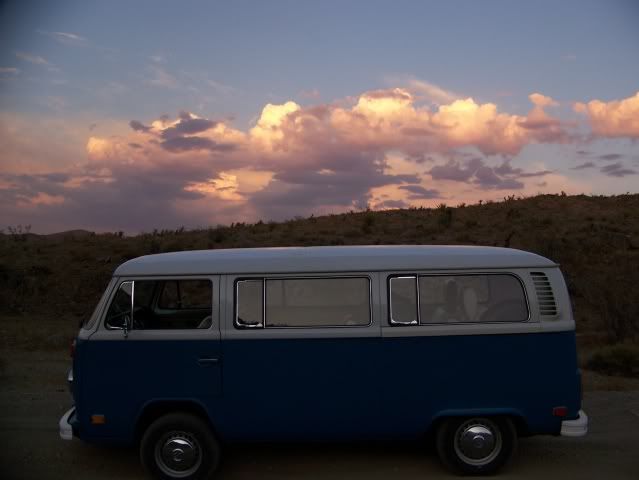 But once again, it was just the crazy angle of the engine that let the oil pump cavitate. It was a relief to find the real road just at sundown: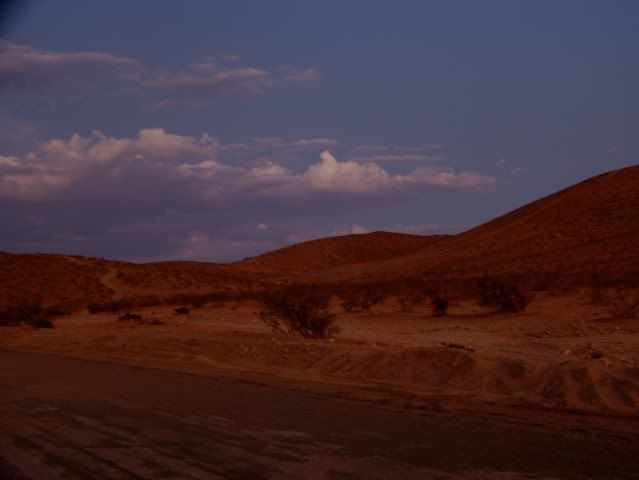 It is 80* tonight, and dry! I plan to sleep well.