But first, did I mention that I ran into a gaggle of bugs just down from MCI Central?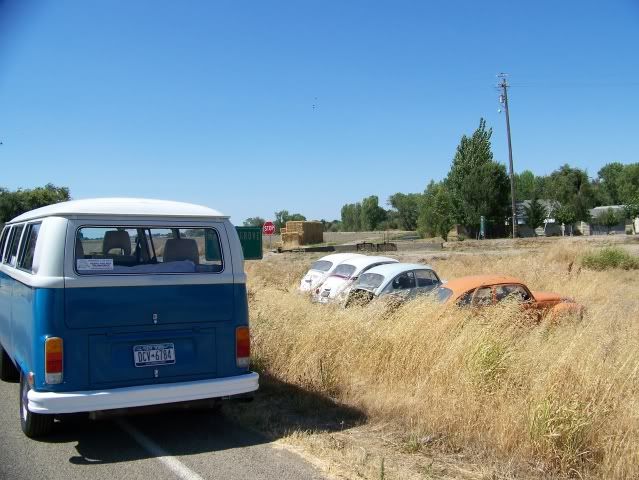 I just know that somebody here wants a nice '66 bug with a decent door post: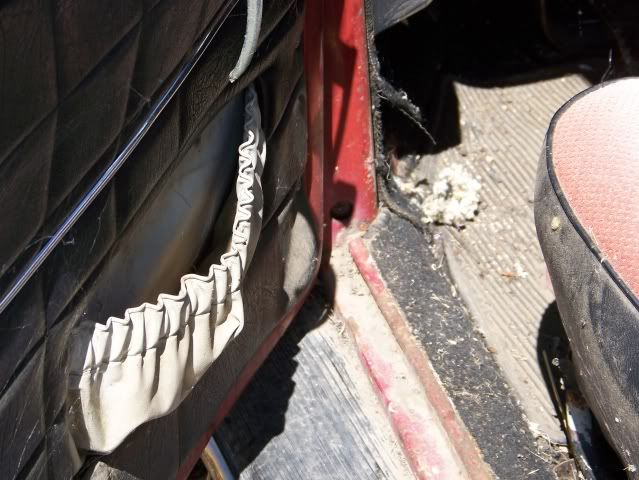 I have the contact name and #.
His father-in-law had come out to see what "in hell was I doing?" "I AM trying to get the passenger door on the Superbeetle to close so the rain will not continue to ruin the interior." How's that for an answer?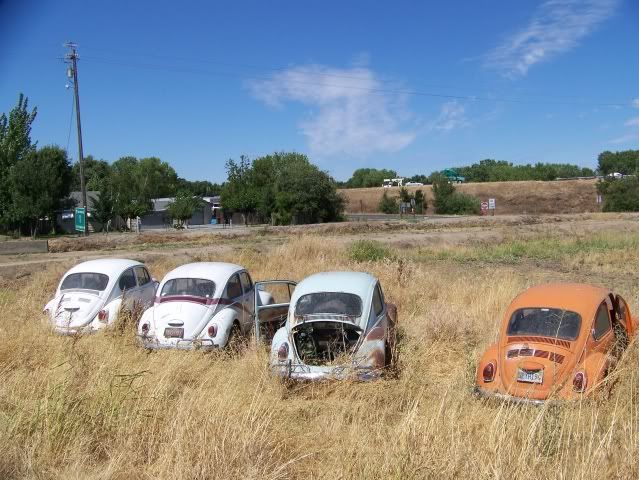 Anyways,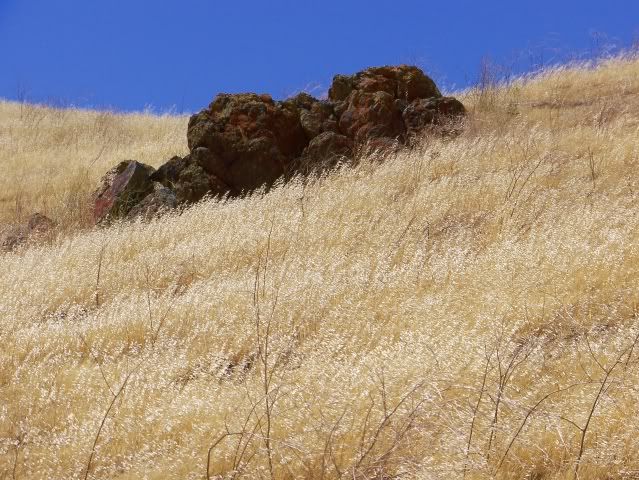 It was a pleasure to enjoy my first real hot sunny day. 102* in Gilroy CA, so I hopped a ride down 152 East to Los Banos: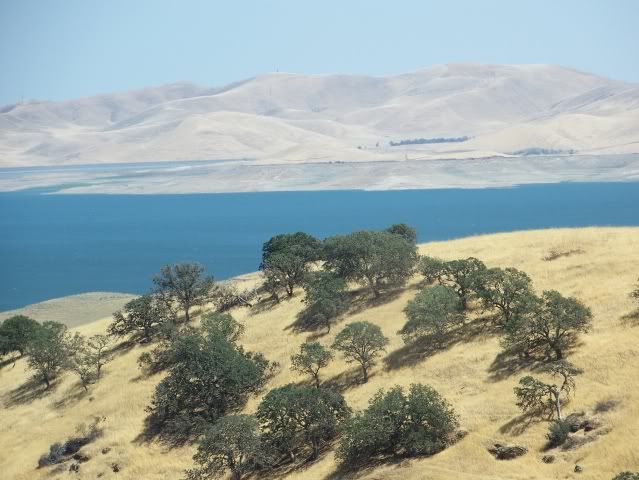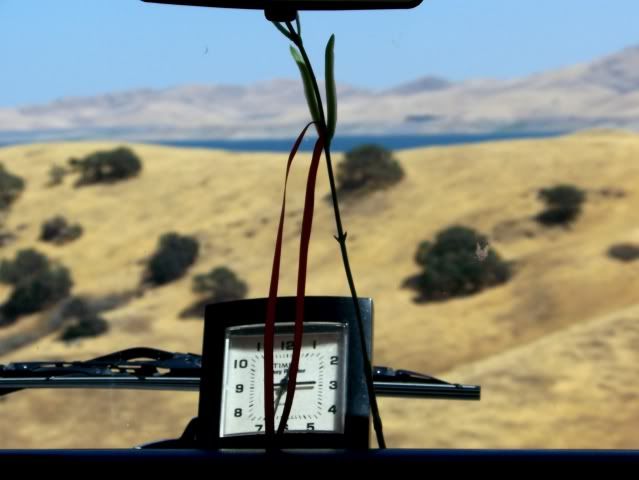 As I gloried in the heat and readjusted the nose cone mount, I spied Today's Message: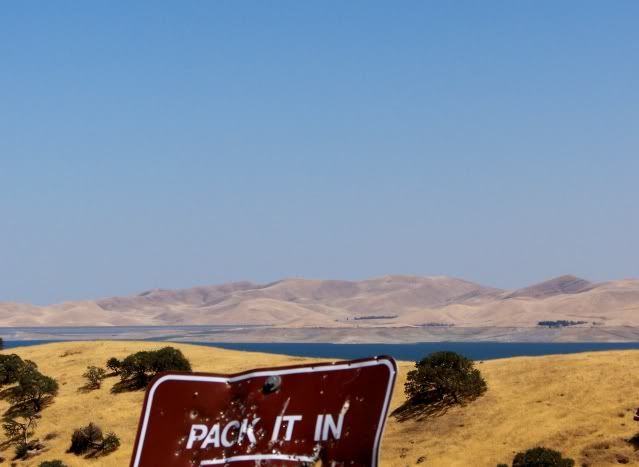 So, I did. I drove all the way to Merced CA and decided to go around the Yosemite Tourist Trap via CA 49 North to CA 108. This was my brake's first intimation that it was going to be a looong day:
On the upside of that hill, I found a big tree that I had to visit:
Then the oil light came on as I was creeping down the path. It would not go off even when I revved the engine. Had to shut it down and stare at this:
"Bus?" I says to Road Warrior, "you can't do this today. You have to have oil pressure because we are 4,500-5,000 rpm TODAY . . . NOW." I looked up the road and saw what looked like a lava outcropping. Mused I, "that's my crankshaft in three minutes if I don't get pressure . . ." :
A half a quart over the full mark gave me back my oil pressure. So we went hill climbing: