I was having a boyhood junkyard day just all curious: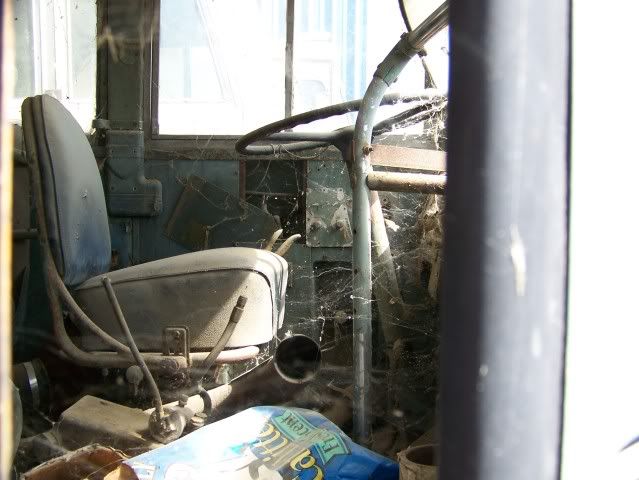 So, I was a bit nonplussed to find that this spiderweb infested dusty abandoned boneyard was actually "open for business" as I spied an open door into the office and the receptionist waiting outside to greet visitors: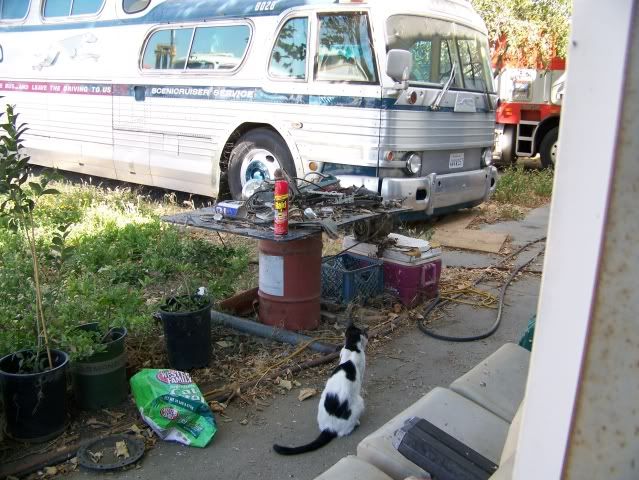 "Hello? I am trespassing, is that OK?" . . . and the proprietor, Tim who has driven and worked on most of these buses over a 40 year career, playing Solitaire on an old computer that long ago gave up any hope of being in a dust-free air-conditioned office said, "you aren't the first."
Tim had stories:
and more stories: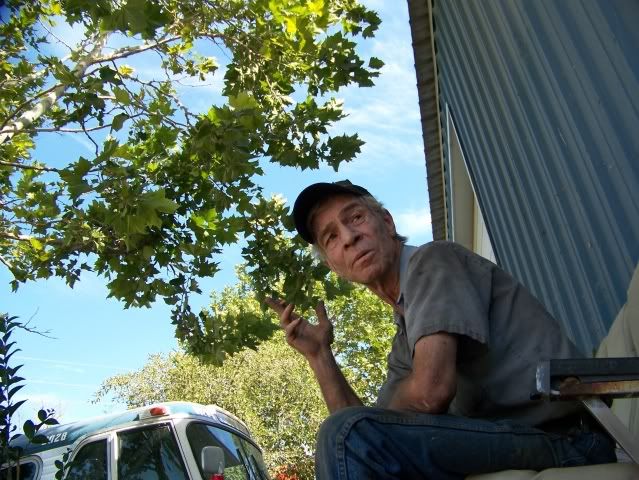 . . . like how General Motors had terrible problems with the late 50's Greyhound ScenicCruiser collapsing its frames when Greyhound tried to stuff more freight in the holds than the buses were designed for . . . to make more money: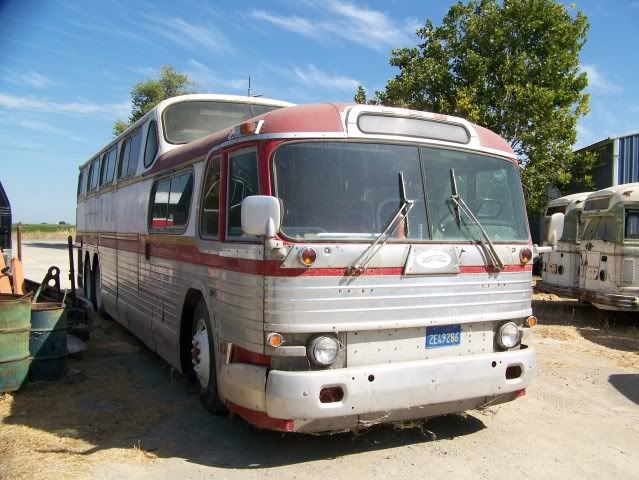 . . . like how today's drivers are getting worse because they don't have to expend any effort to drive so they are losing the concentration that used to be critical and helpful.
. . . like how he misses the stickshift transmissions.
"Well," I replied, "you can drive my bus which requires concentration and shifting if you will let me drive the ScenicCruiser."
Startled, he found the only quick answer he could, "insurance wouldn't let us do that."
So, I drove my little ScenicKruiser back onto the road, no collapsed frames around here: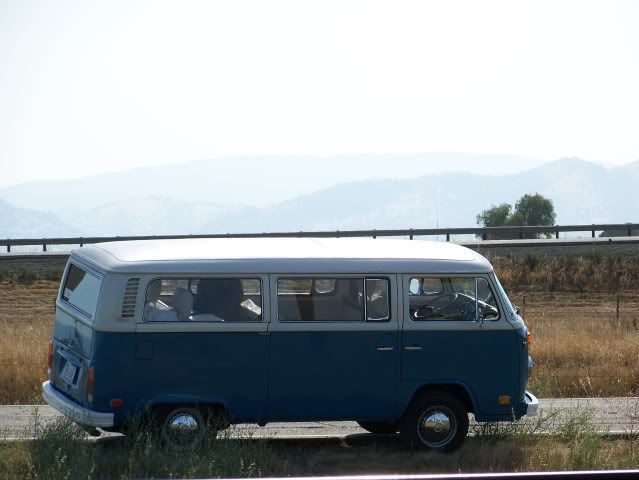 I am off to Death Valley via Yosemite. It is a gorgeous 102* day and I plan to have a couple of days of utterly ascetic boredom and hunger and marvelling at the stars in the silence. I am bringing only water. I need this.
Colin