I saw smoke. I feared a crash-n-burn.
Fortunately it wasn't. That is the driver in red shirt. He helped to try to put out the fire:
So this first responder had only water. It wasn't getting anywhere: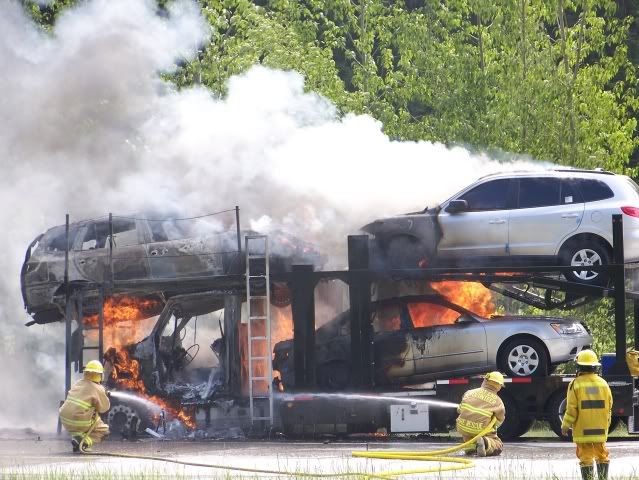 Then it ran right out of water, so they neatly rolled up the hose:
. . . and scrammed as a gas tank exploded:
Then a chemical fire truck pulled up out of view here, but the output was able to blanket the entire fire:
The fire was annoyed and stubborn by this point, but two hoses from different directions finally got the upper hand:
. . . leaving a charred snowy scene: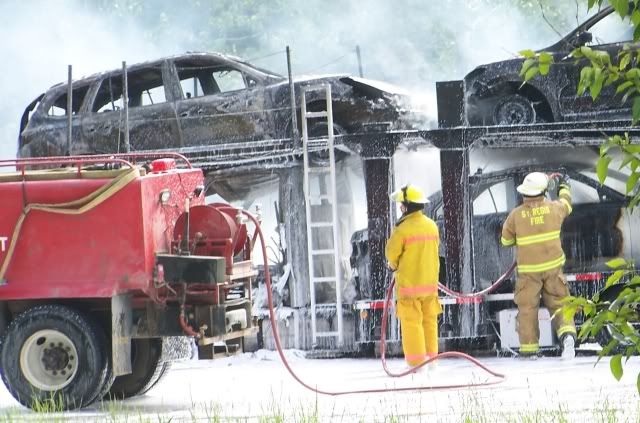 Had a nice chat with some fellow gawkers. We wondered if the Audi's on the back with blistered paint facing forward would be repaired and sold as-new. Then we wondered if the national debt was going to trigger hyper-inflation.
Colin
(p.s. check your fuel hoses again)