Today, I had such a steep climb that even 1st gear almost didn't do it for me. Sweating bullets with that 26% grade on Route 108 and no way of backing down out of other drivers' ways. Dumbass here stopped to take a pretty picture . . . the slope is much worse than it looks:
. . . in a steep turnout and could not for the life of me get going again, the 9,000 foot elevation, rich mixture, weak engine, pissed-off clutch, hairpin turn that I did not dare back out into. . . finally had to:
*lean out mixtures
*pull off vacuum retard
*advance the timing to 25* at idle
*apologize to clutch
*do a 12 point turn to get car sideways in turnout
*slip the clutch and block the entire road as I barely got it to get back on the uphill
*maintain 1st gear for the 9,000 to 9,600 climb on the Sonora Summit
(close-up):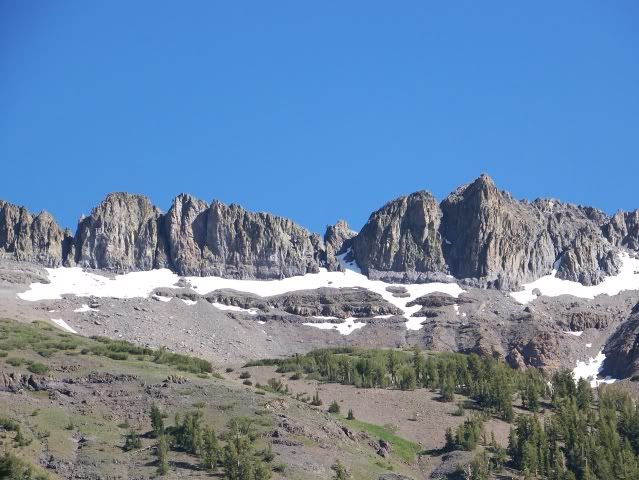 (actual)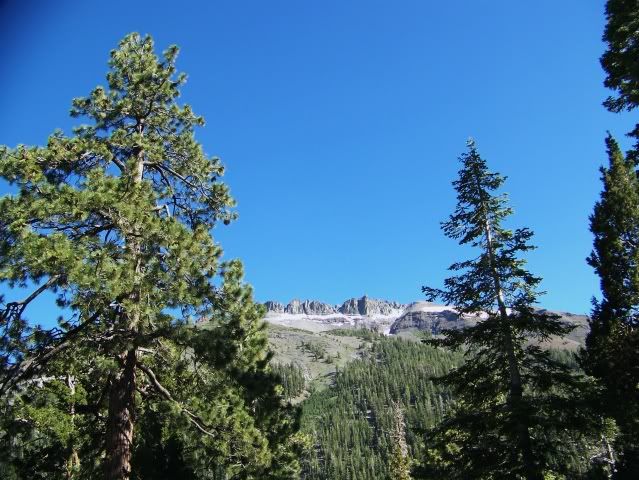 Now DjEep was mentioning three hours in 2nd gear, well, my bus is empathetic with that because today above 7,000 feet or so, it became the gutless wonder. Floored in 2nd and praying that nobody would blast a hairpin curve and make me have to lift off, because if I slowed down, that would have been the end of anyone behind me getting home before noon tomorrow.
Finally, the downhill allowed me to stop and take pictures with a chance of getting going again:
But, the film clip I shot distracted me from taking care of my brakes. This is a photograph of the beginning of the downhill:
By the time I pulled off again, the brakes were fading like crazy and smelled like burning paint, hey! it was burning paint! right off the left rear drum! and the ebrake/rear shoe adjustment I did YESTERDAY is all gone!
A loyal rattled bus cooling off its brakes:
I am outside of Carson City stocking up on water for my trip through Death Valley tomorrow.
Colin