Frankly, I find the fall colors look like someone dropped a tab of acid and stuck their head in a box of Trix and sneezed. . . utterly garish: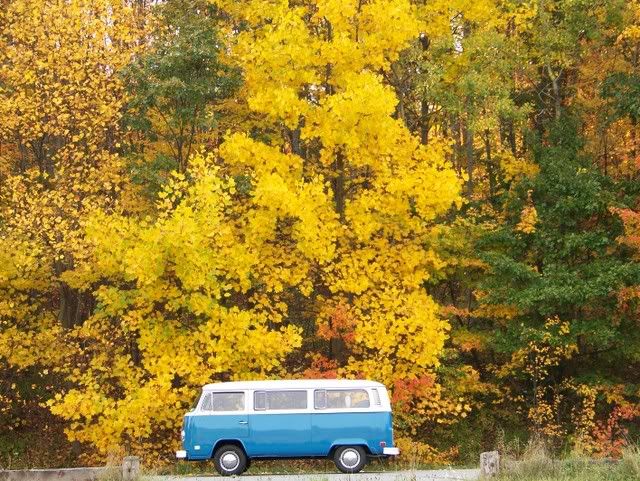 Let's remember what "Fall" is about:
Now before you tell me to: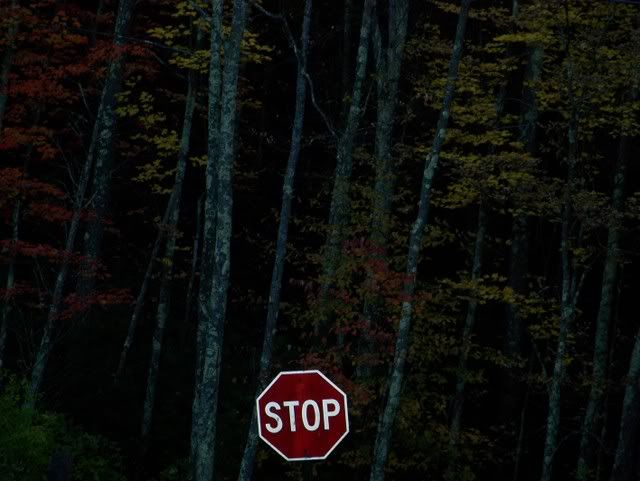 I was heartened to find that this camera managed to mute some of the excessive coloryness of reality here in the Catskills:
The landscape in the Catskills is gorgeous, and there are roads that wend their way through stands of trees and across brooks and they give you the very picture of rural timelessness: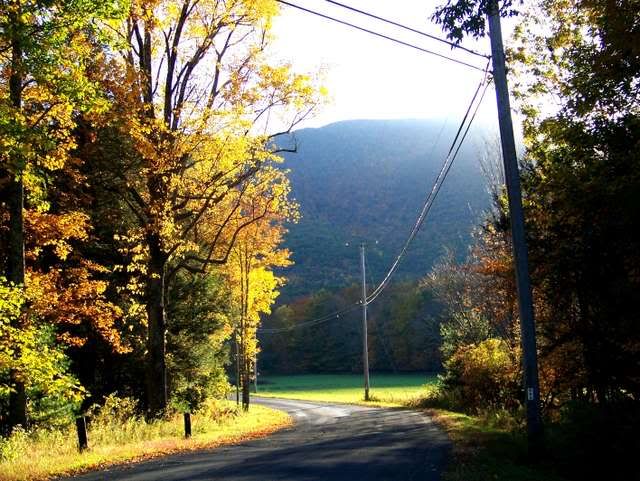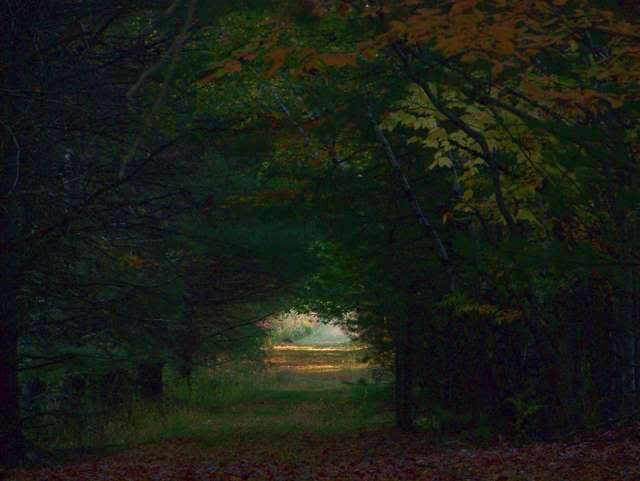 And lookee here! The fence I built in '99 for my oldest friend/gradeschool girlfriend. Still standing and so is our friendship: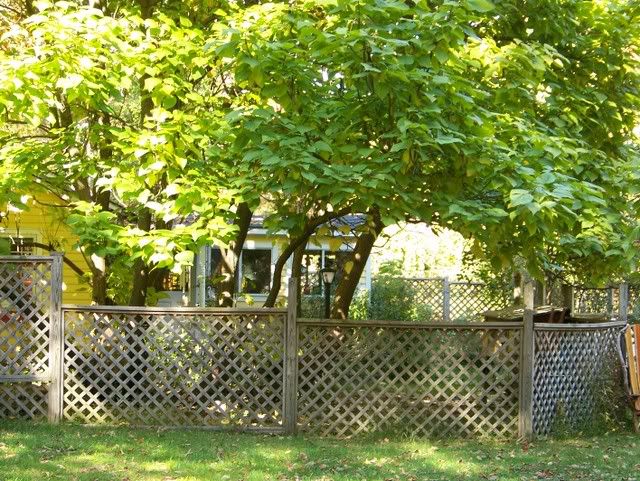 I visited her and her mom for the last presidential debate. Her mom, who I had a major crush on in 1970, pretty much restored this house herself. She is now 82 and I am completely blown away by how healthy and alert and timeless she is. She and I did the roof on the shed in November of 1999, and she is most definitely of the school "Use It Or Lose It." She has lost nothing:
More of this riot of colorful slow dying known as "Autumn" to come. . . .
Colin