I think I told Bill I was going to Albany. Didn't make it. My first breakdown.
The 2008 itinerary repair budget has skyrocketed to $11.99 + tax after 19,455 miles since I got the bus out of storage on May 10.
See, I was driving down US Rt 6 towards Providence when I noted the fact that road whine was going away every right turn/swerve and coming on hard every left. That is classic wheel bearing wear. At the Shell station, I jacked the right front wheel and popped off the dust cap and pulled out the outer bearing. Lots of good grease . . . with metal shards. Cleaned the outer hub area, toothbrush/GumOut on the bearing itself, slapped in some fresh grease, adjusted it a little loose and hit the road. Why did the bearing fail? I know not but that it was made in China. I think I got it in Dallas when doing MightyArt's Vanagon in 2004.
Stopped at an Advance Autoparts in Willimantic CT and tossed out my need with no hope. "You want the good one or the so-so one?" said the lady with the red rabbit nose and constant sneezes. "The good one of course." Federal Mogul. wow, not ba. . . dang, Made In China."
Jacked up the right front wheel again, cleaned the outer hub area again, packed the new bearing and all is now quiet up front. I will do the serious repack after the itinerary.
This is the famous off-camber downhill right on Jeremiah Road where Phil and I tore down the steep hill at 80 MPH in the Ferrari 250GTB.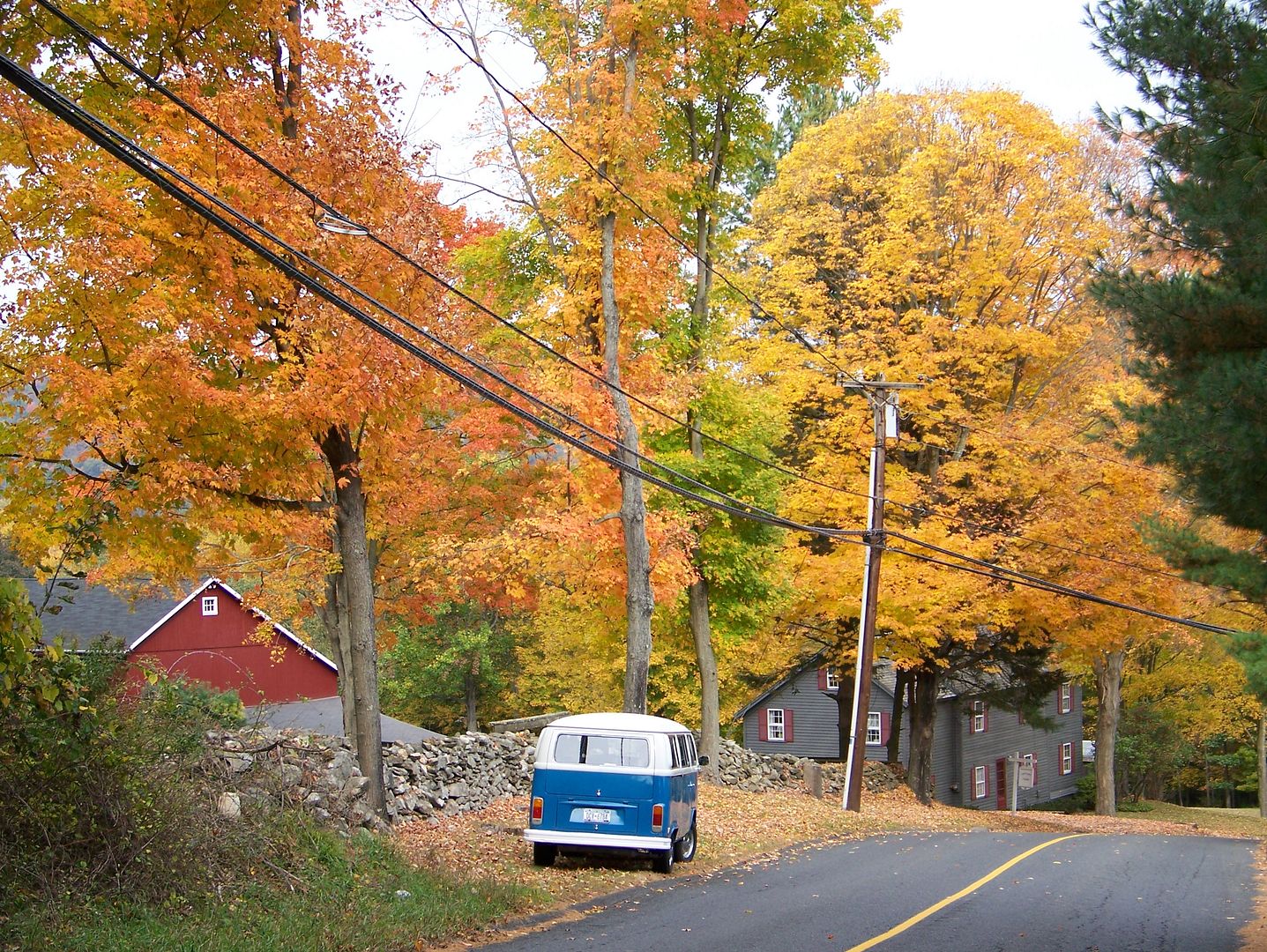 . . . and this is where we moved in 1967 after that big house in Virginia. My parents moved out in 1993, and I didn't think I could revisit the place, but here it is in 2008: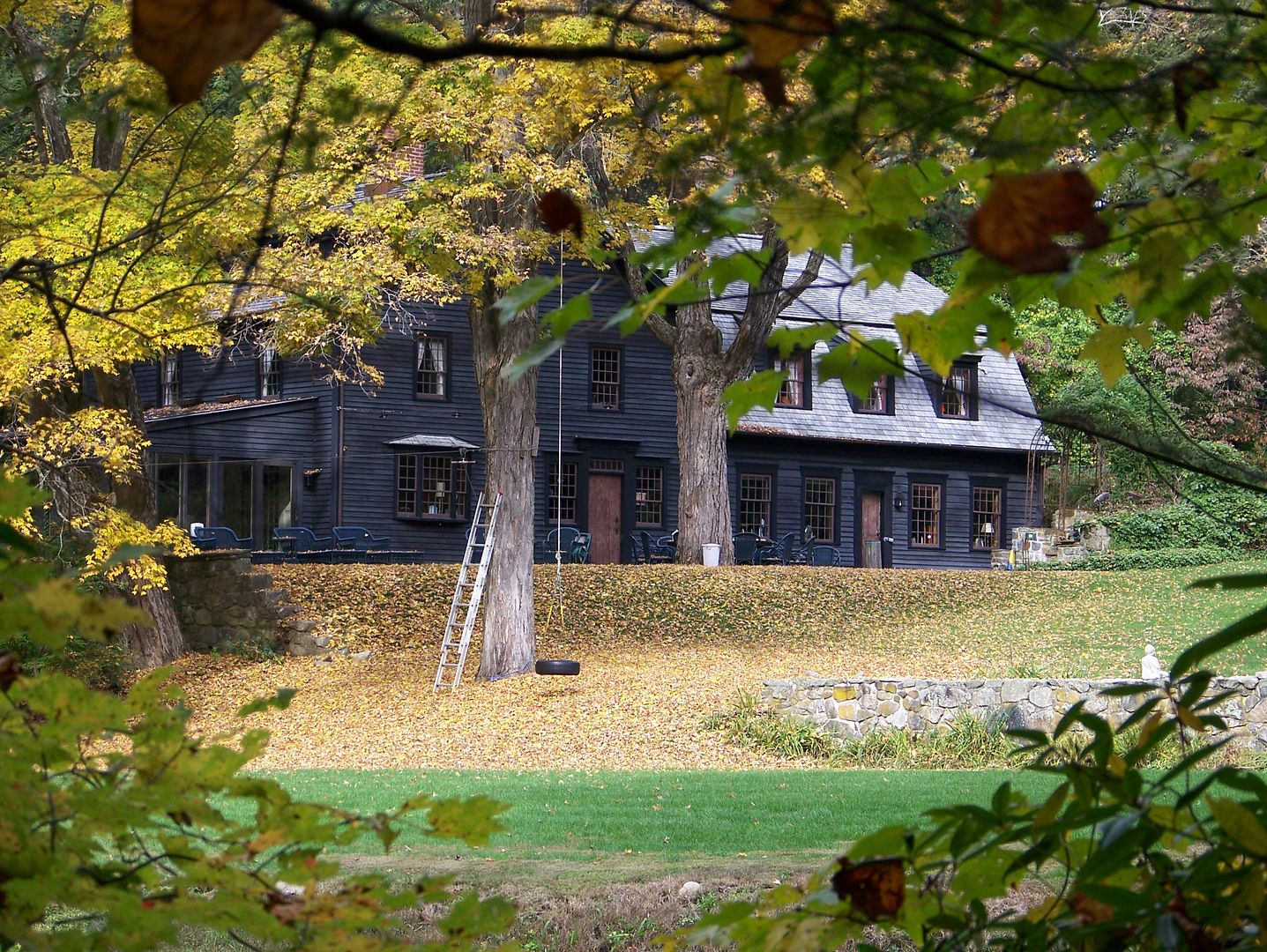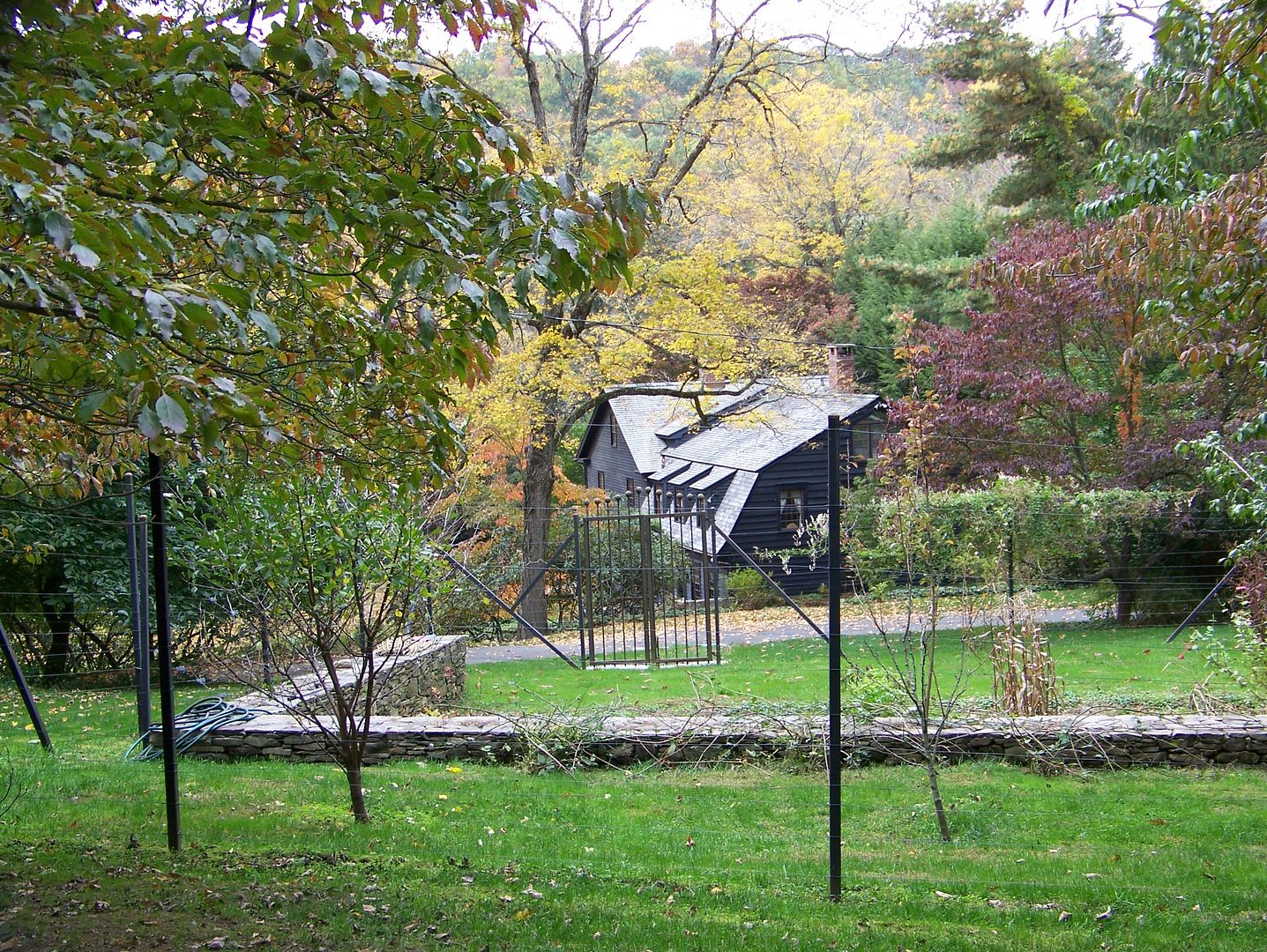 . . . and how it looked that first fall after we moved in: