It was such a rude shock to be dumped into the Northeast fall over the past week, 44* and rainy day after day and I went into Emotional Crashville. My body just retreats like a turtle into my hoodie, and I don't WANT to lay on the ground and adjust valves!
But. . . it was a joy to revisit the early era of Volkswagen Bus back when it was still close to its roots, tough old boot chassis dual cab. Man: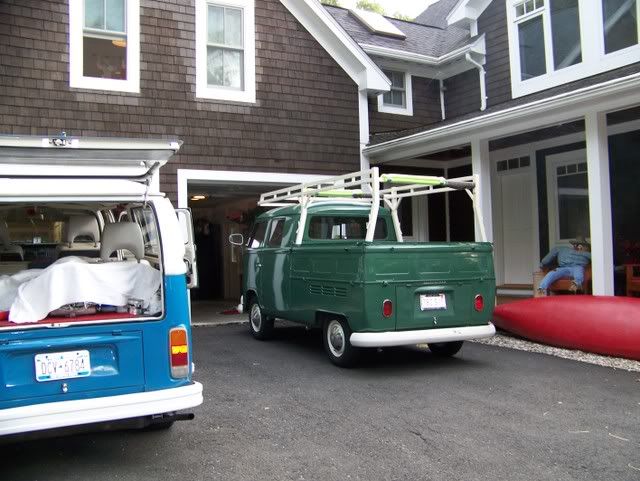 After working on the dual cab, guess what I then got to drive. . . . . .? Heck yeah:
It was a trip down memory lane to drive the very year and color and model bus that I remember coming home new from the dealer in 1967.
Although this bus had some tracking issues, it also had the essential VW precision that made these cars such a welcome relief from the then-current American cars. Had a good day with nohabusguy, extra fulfilling because he is professionally involved in High Finance and a good human being to boot. You could tell because his kids were engaging.

Colin