The IAC guy left a little while ago. I rustled the tools, scattered about, back into the garage in no particular order. A few panels, some parts, fragments of hose and some fluffy yellow fiber with German pictograph that says 'don't' eat this' got stacked left and right of my bus. She was running; that wasn't even on my list, but he wasn't leaving until it did.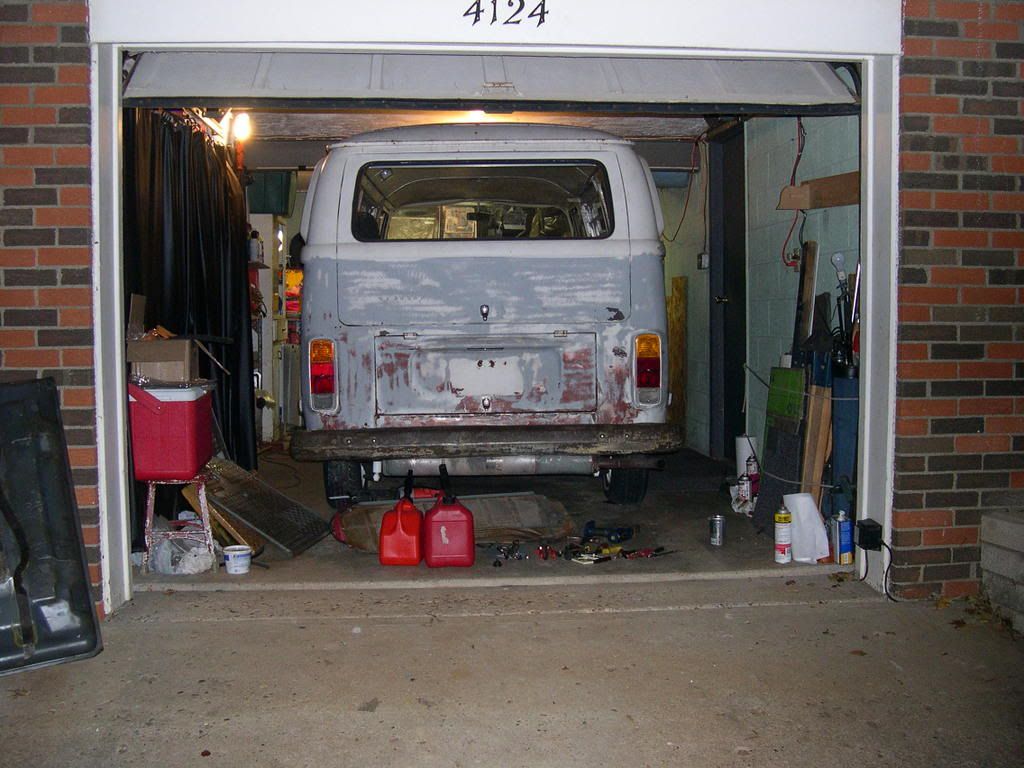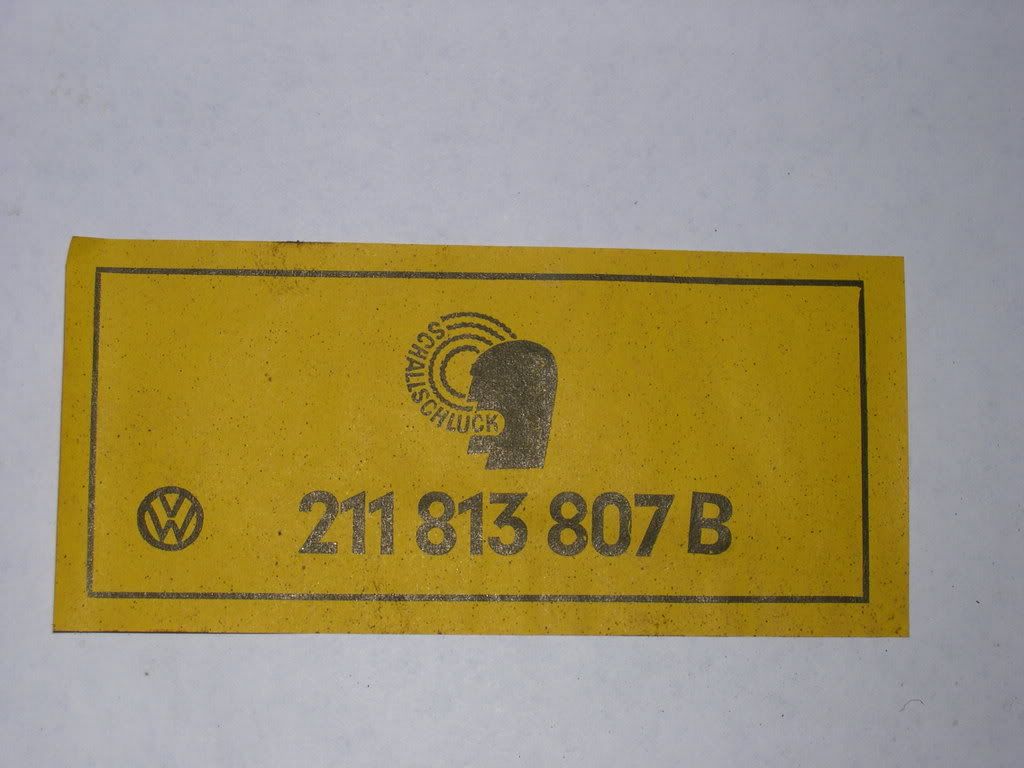 The day starts as they all have with coffee and conversation. Who are you, what are you after? what do you want to get out of this day? And, please tell me that the bus parked across the street is not the one we are working on! With coffee to-go, Colin found his way to the garage as if he had been here before.
After a quick inspection, I briefed him on where I left off. After replacing the fuel lines, I thought I had discovered a leaking fuel tank and my progress was stopped there. The bus had not been run in over a year and the fuel system had not been checked. With a custom made washer and a cleaned 22mm nut, the fuel line was re-attached and a gallon of gas was added. It immediately started raining gas (ah ha!, the gas tank has a hole in it!). The parts bus had already donated a spare tank. The next 2+ hours proved that you can swap out a gas tank without pulling the engine. The fan mount, the carburetor, the charcoal canister, the engine insulation - that all has to come out, the engine can stay. The swap back was much smoother, re-fitting was fine, the filler tube and vent connections were in good shape and could all be reused.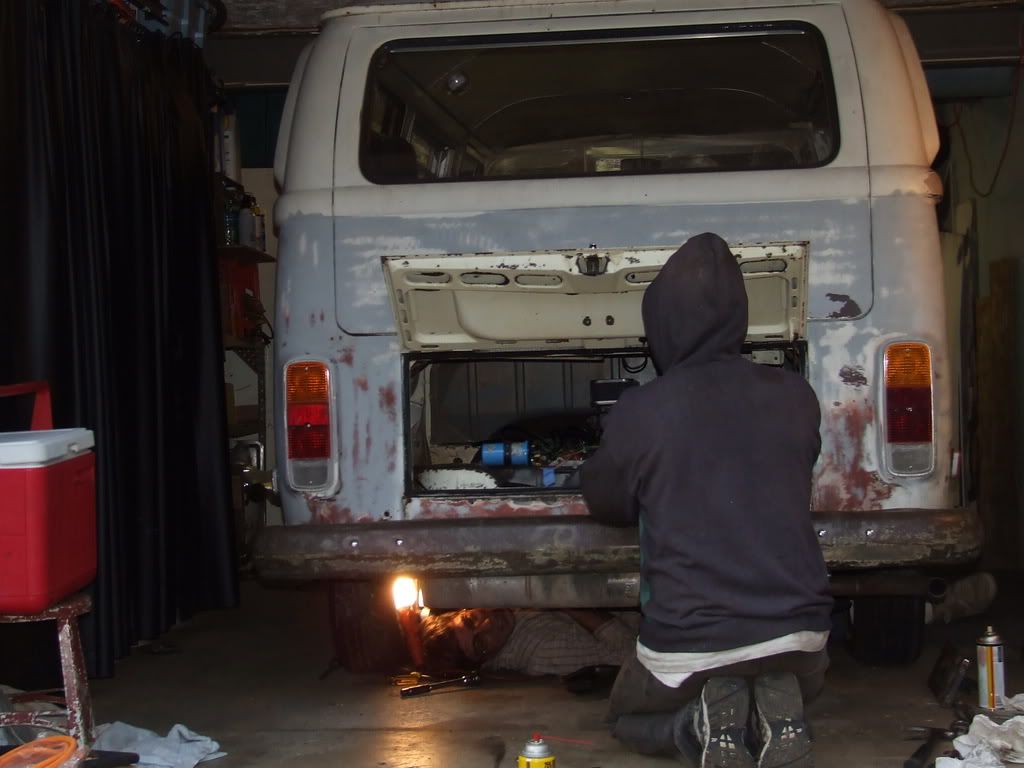 Colin does not like Weber-like carbs, I don't blame him. One stuck needle valve or a valve that is not seated and there is gas everywhere. With a few well placed taps on the correct spot on the carb, the next fuel pump test produced safer results. Valve adjusting is mechanical science coupled with the sensation of sight, sound and touch. When I failed the audit, I was permitted to try again while verbally recounting each sensation.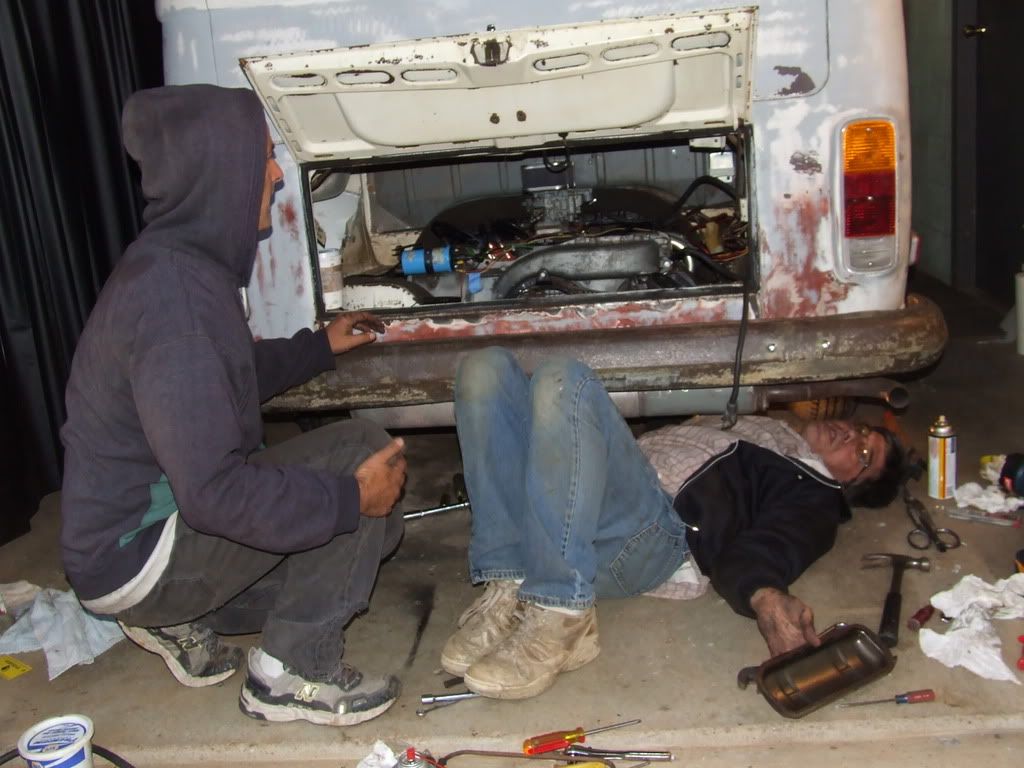 And it's time to try to start the bus, and we did, and it ran, long enough to run out of gas. A gallon of gas is not enough fuel to fill the tank over the tank nipple. I got to ride in Colin's bus to the gas station, the longest trip I have ever taken in a VW bus (10 minutes round trip). The learning experience never stops. When the time comes, I'll be working on my acceleration, double clutching, evasive handling and braking skills. Let me just say, Colin knows them well and demonstrates them skillfully. Back at the bus, fresh fuel powers the engine that runs OK, smokes a little, knocks some and puts a huge smile on my face.
And he still won't quit... the brakes are hanging, the driver door catches, reverse lights are wired wrong, brake lights barely exist, that steering box has a knock, oh, yeah, check your valve adjustment, you have a tap, shorten the fuel line, keep an eye out for leaks, lubricate the brake pedal (penetrating + engine oil), clean the foam brake booster filter, send that leaking caliber back to the guy that sold it to you and report back later with 'warm engine' compression numbers (#3 isn't pulling it's load).
It's finally time to leave the garage, perhaps get something to eat, pay the bill and send him on his merry way, but he still refuses to quit. There is a test and more theory and to my surprise, he fulfilled my requests made first thing in the morning (I thought we were just having coffee and conversation).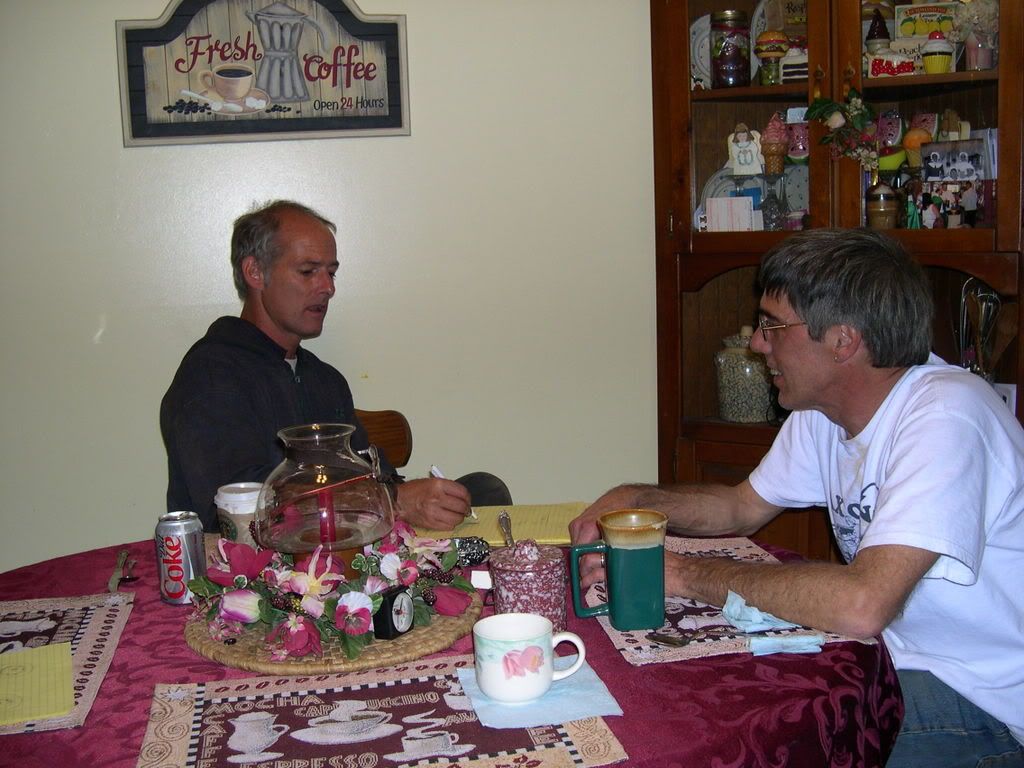 We laughed, wrenched, theorized, campaigned, laughed some more, reflected on society, people, and machines. Dinner was well deserved and delicious (thanks babe) and over all, I had fun. It was a good day.
I have some direction and motivation now that has been lacking for a while. I have numerous issues to address and some new tasks to undertake. I have a whole lot of bus to put back together. Tomorrow is another day and on that note, I will close. I had my doubts on whether this visit was a good idea or investment. I am glad now that I decided to stick with the original plan (of April) and see where it would take me because now I know where to I can go.