Not really an intermission anymore as I am heading east to get back to work where I left off.
New Mexico abandoned farm: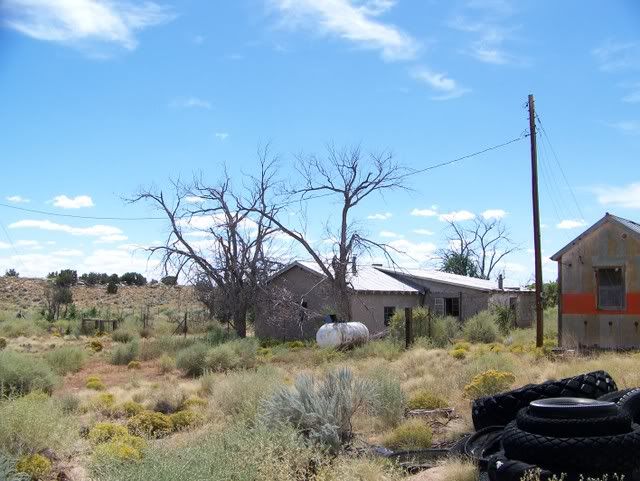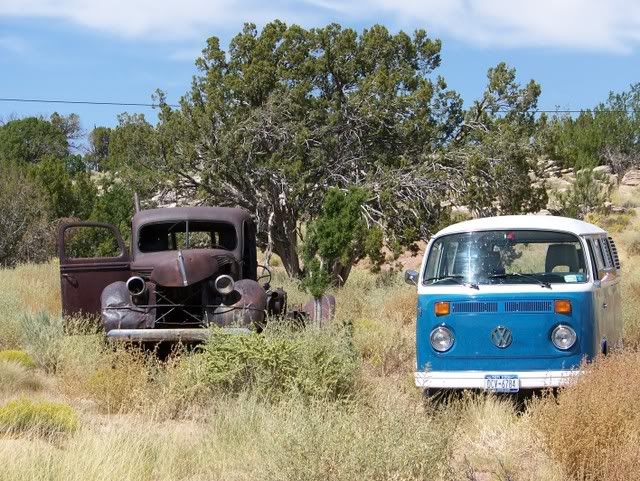 I love these swoopy fenders surrounding that lump of an engine:
This is a "crash" box (non-synchromesh) where you can see the gears themselves slide across the mainshaft. This here is a three-speed + reverse: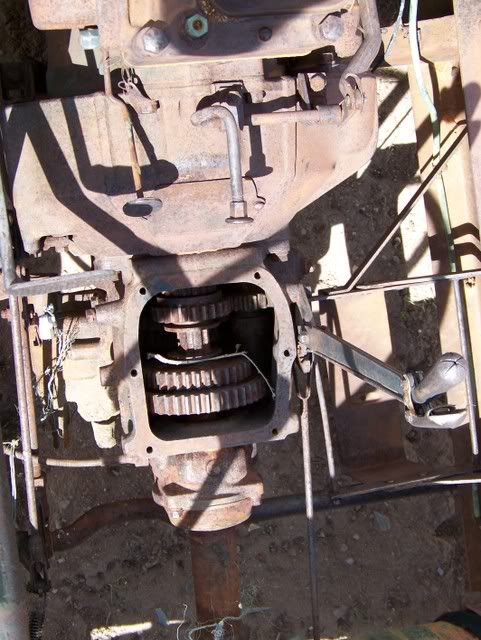 Clutch action was surprisingly heavy:
As were the brakes which are mechanical pull-rods working on expander cams inside the drums. My guess is that this thing would have been a handful on a major downhill with curves: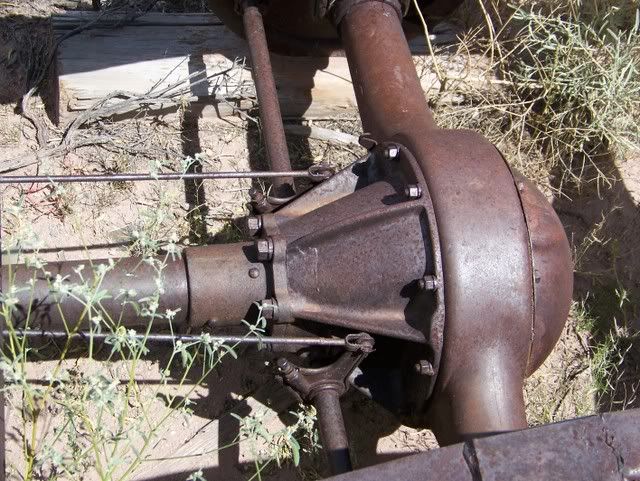 Here is an exteral contracting band emergency brake lining, working on a drum at the end of the transmission. What made these so delightful that they had to be outlawed was that they would stop the driveshaft but the rotational inertia would split at the differential, giving you one wheel going forward and the other backwards. . . this promoted. . . . . accidents.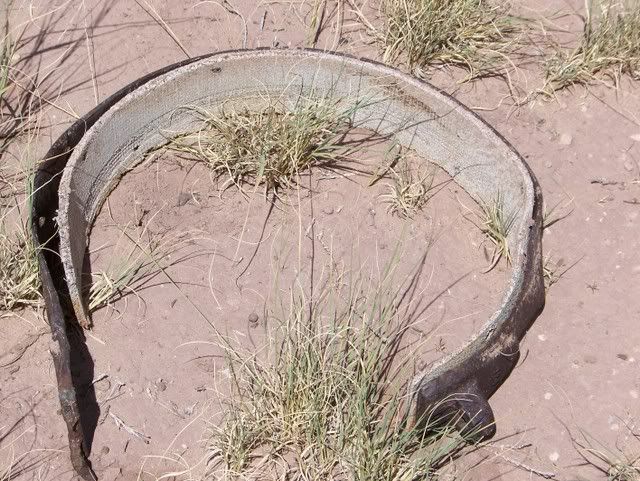 Then dammitall, wouldn't you know it, I got stuck again.
.
.
.
.
.
.
.
.
.
.
.
.
.
.
.
.
.
.
.