It was a dumb wrong turn that made for a beautiful day. From Reno, I did not find my US95 south, but I did find US395 south. Sure, it led me back into $5.37 regular in some touristatrap, but a view like this does not come cheap (this particular shot made me think of a sunroof bus with skylight windows like those European trains, but it is just the position of the open door):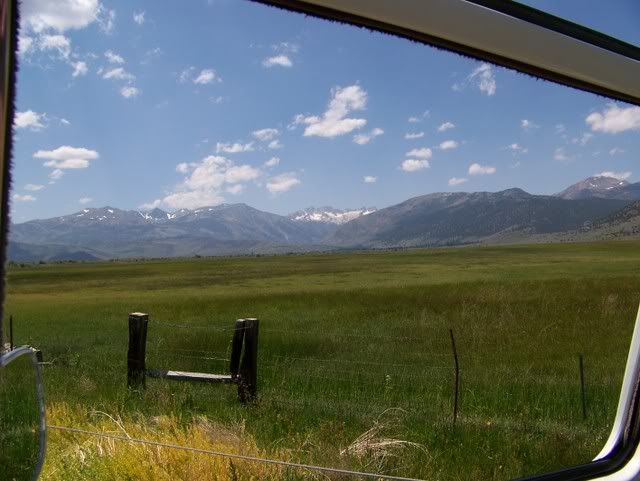 I did not know that US395 rose to 8,180 feet in California, but I do now, this is the Conway Summit just up the hill from touristatrap: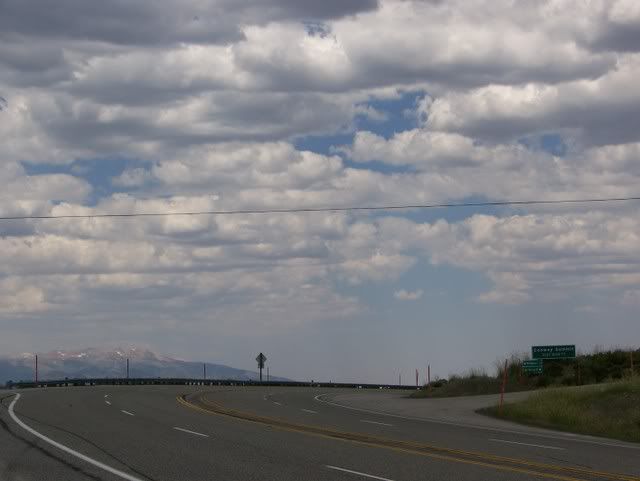 I found a lovely little dirt road and scooted up until I crossed a bridge over a mountain stream not 5 miles from snow melt. Walked through a sun-dappled grove of trees to a little pool and I can't tell you just how fine it was to actually take a drink of water from the fast-moving little brook. I don't think I have done such a thing in over 20 years. Such a beautiful simple natural thing that has all but left our experience. Then I stripped down and washed up in this freezing! water and air-dried in the sun. I do not believe I have enjoyed such a soul-nourishing simple moment since childhood.
Drove down US395 another hour or so and was warned that a "vista point" was coming up. Indeed it was: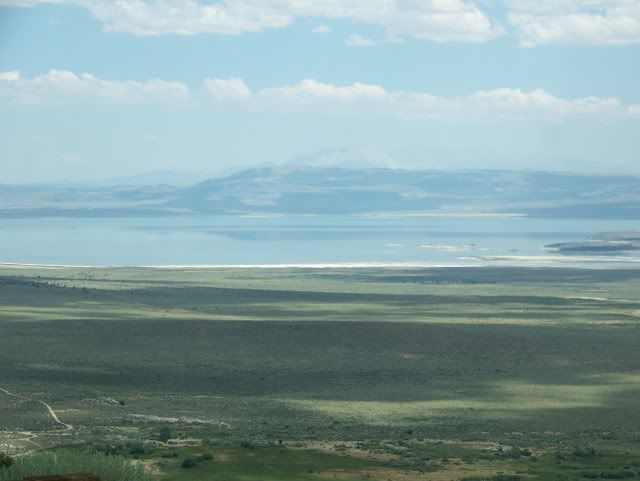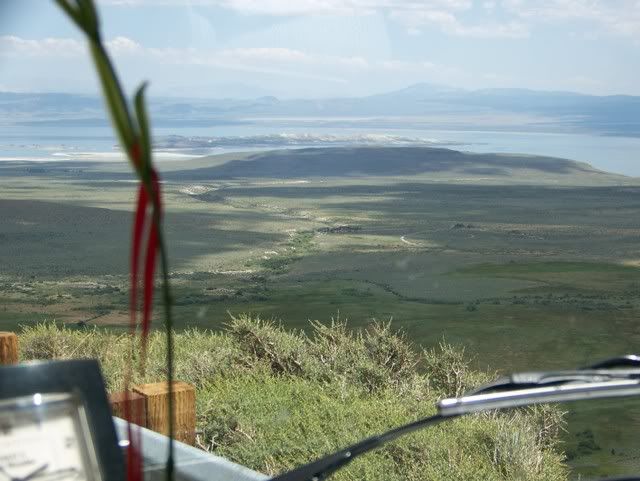 Just below the windshield wiper was a road with toy cars and trucks on it:
Turns out that it was US395 south itself down there. So, for your enjoyment, a movie of driving down the hill, please take note of the apexes and exit set-ups:
http://s187.photobucket.com/albums/x133 ... Nevada.flv
And this is the view back up the hill from whence I came: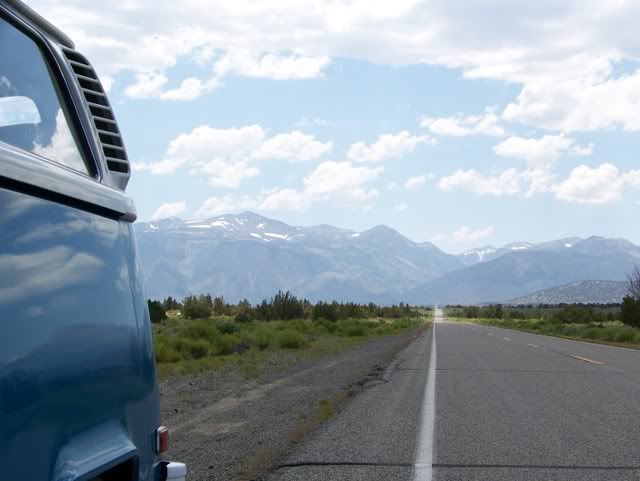 Now it is 100 degrees as I head east on CA168? to Nevada where I pick up US95 once more. And it was 102* on the long stretches up hill where the headwind began to make my little bus work too hard. The temperatures were startling:
Exhaust pipes L 822* R 812*
Oil filter 254*
Crankcase left rear corner 242*
Left valve cover 282* (ouch!)
Right valve cover 242*
Muffler 654* at center
Pavement 134* in the sun
. . . and the fool pump death rattle commenced after my engine temperature readings, buckity backfire city all over again.
So, here, along a culvert: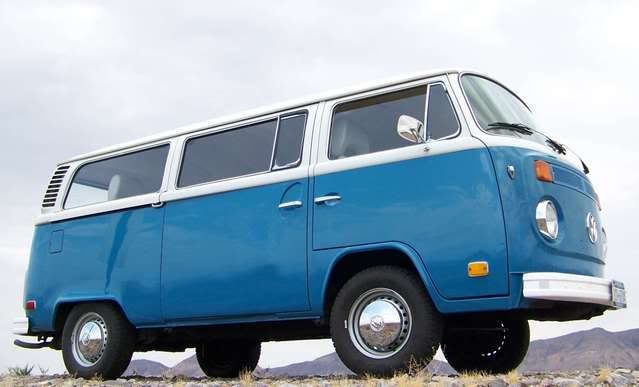 I replaced the fuel pump with the new Facet pump.
Seems to be working, but I am going to customize my heater valves to allow hoses, like the later buses, to exhaust the exchanger air at the bumpers. I will post pictures of that operation, but now. . . it is off to play the piano with new kerosene lamp wicks (no electricity and so devilishly hot in that trailer that I can only play between 11PM and 8AM). Poor piano. It and my bus could have a good cry in their beers, "ya think that's hot! I had such hot exhaust pipes that they were glowing dull red!" "Well you're metal, I have delicate old wood and felt from 1913 before your grandfather was even a thought. . ."
I miss my dad half to death being here again. Just one year ago, we were tuning the thing with an audience of flies.
Colin