This lass has a dad who makes the best damn campsite coffee I have ever had. I was lacking in manners as I requested yet another cup, Brent, thank-you: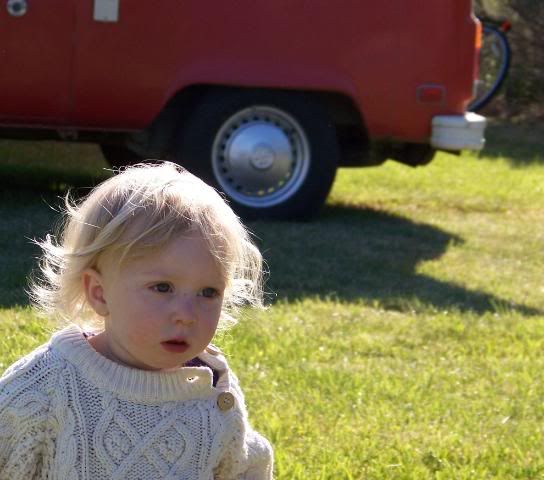 A true contributor to the ambience I enjoyed so much: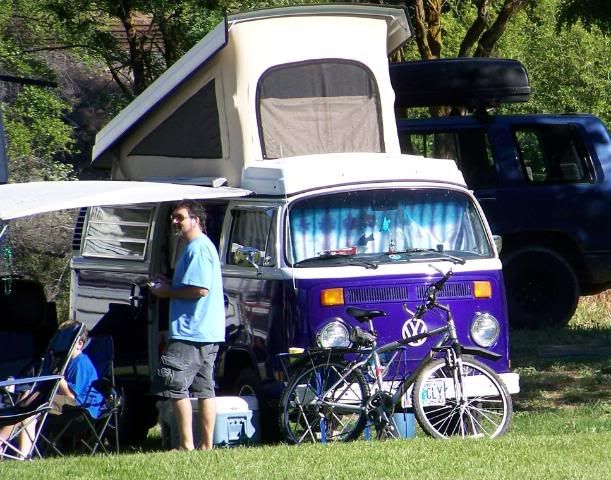 Hey pj, I won't tell anyone that you have Chrysler candyass red paint all over your bus, it is beautiful regardless: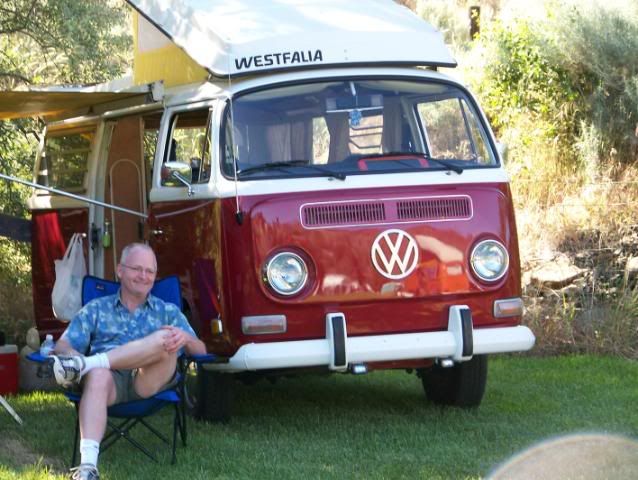 Two more essential contributors to the spirit of the thing, tristessa and Gypsie, I enjoyed their company, music, and resourcefulness tremendously, as well as spiffy and CoPilot who somehow did not end up in my photo archives, but their plucky bus Bill did. . . .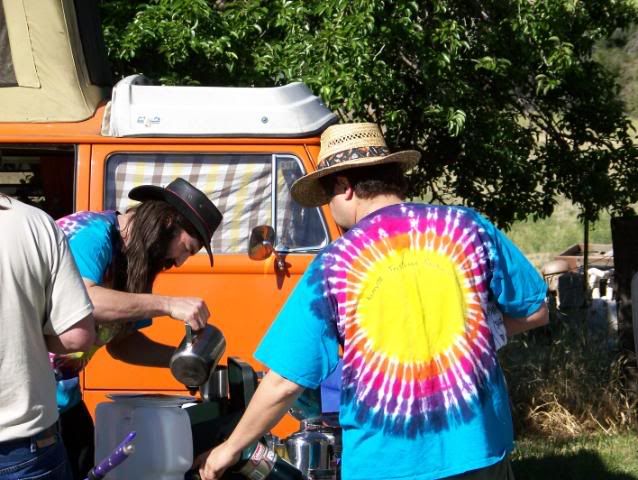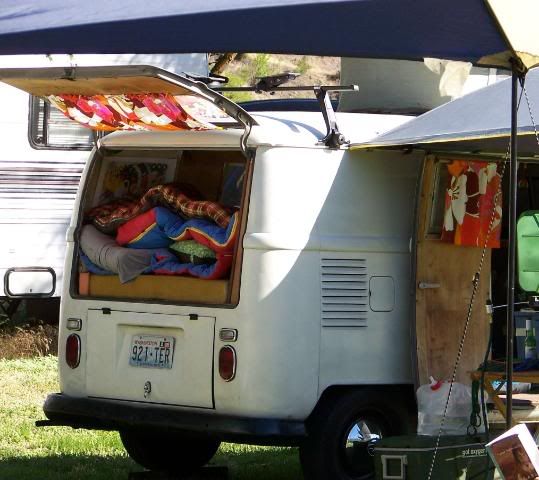 Some families here made amazing use of tight space: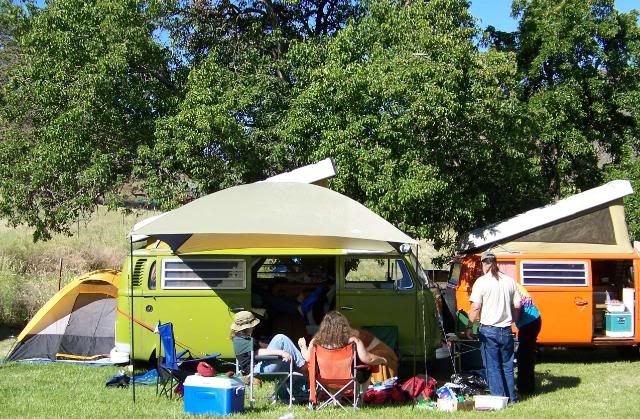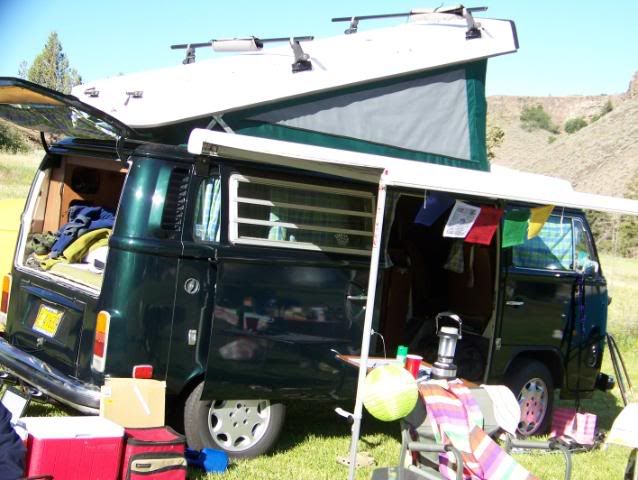 And here's a few: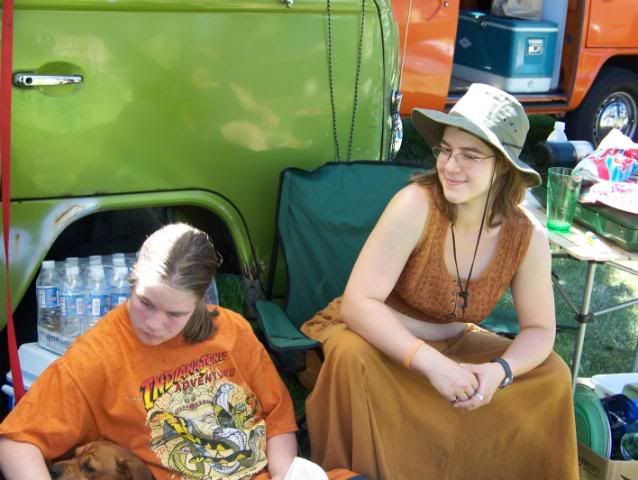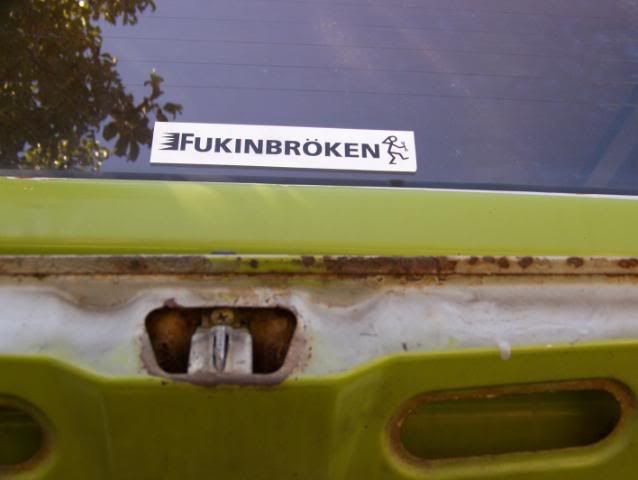 And I just had to get a few shots of the beautiful Ruptured Duck: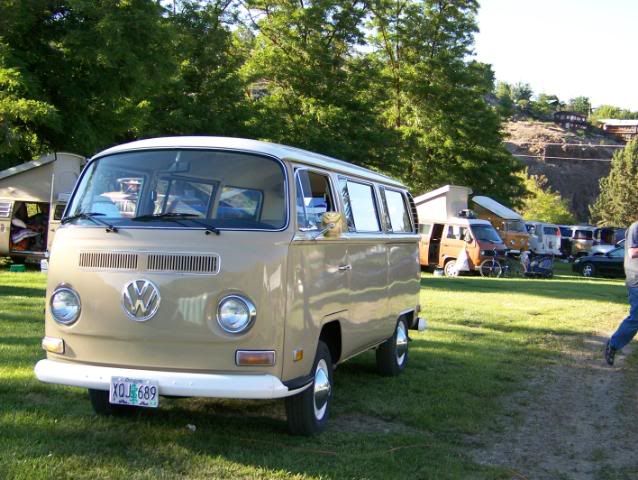 The weekend was relaxed, almost refreshing (see Maupin III), and the music and people and beauty of the spot all helped to re-aquaint me with this whole air-cooled VW phenomenom.
Colin