Got the classic old Mercedes running for Cheryle, but it needs transmission work. Just around the garage was a view of snow-capped Mount Saint Helens, "easy there, ya don't want to waken that sleeping mountain". To the other side of this hilltop spread was the sawmill. What drives the sawmill?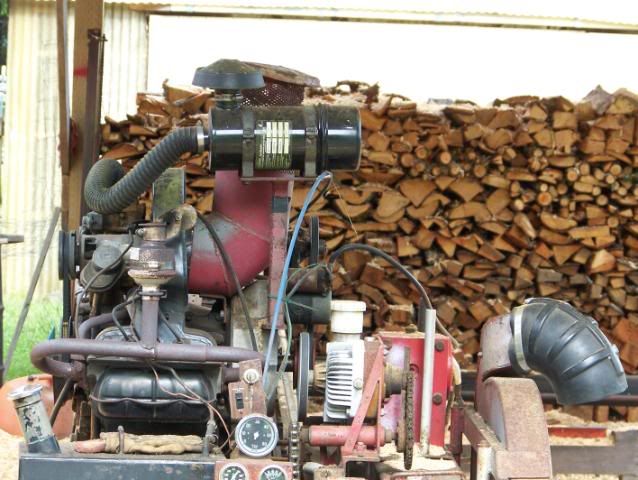 Why, a VW engine of course.
I had asked noone in particular, "do you suppose that engine misses driving around up hill and down dale?" but then I thought, this engine has a view that most other VW engines will never get to enjoy back in their compartments. Then I thought, "Colin, perhaps you think too much."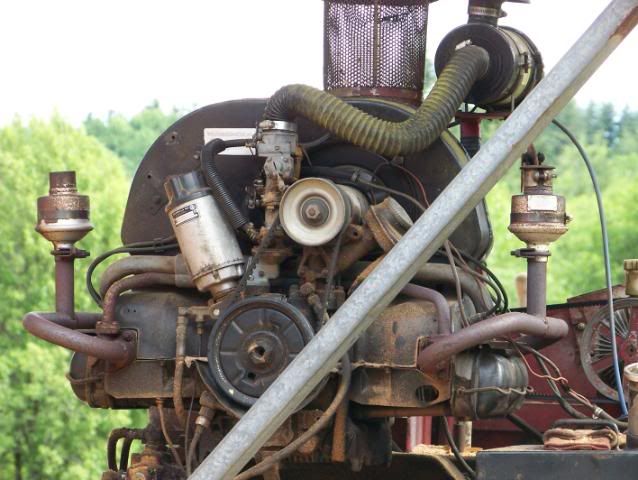 On my way to next call. Had such a great time caravanning with glasseye and satchmo and the weekend in Maupin with IFBwax, LiveonJG, static, tristessa, pj, whc03grady, spiffy, gypsie, soooooo many people and pictures too. . .
Colin