I have run across many people recently who are not happy with their new fuel gauge senders. A common complaint is that the new sender only displays half full when the tank is actually filled up. Another increasingly common scenario is that the gauge plummets rapidly towards reserve when there is still plenty of gas left in the tank.
SO . . . look at the gauge. It is not linear. From full to half takes only 1/3 the travel. Then, 1/2 to below reserve takes 2/3 the distance.
We know that a full tank should yield a sensor reading of 10 ohms.
An empty tank should yield a reading of 75 ohms.
The gauge needle is linear. A half tank *reading* on the gauge should occur by around 25 ohms, then we have a long trip to empty from there.
It is the SENDER that gives us a progressively faster descent as the fuel level drops.
Here is a factory sender. Ignore the burnt up mess, please. The small end is the full side. Each loop slowly adds resistance, and the heater slowly cools and allows the needle to move lazily towards 1/2. Then the loops get bigger and each loop causes a larger increase in resistance and the gauge moves more quickly towards empty.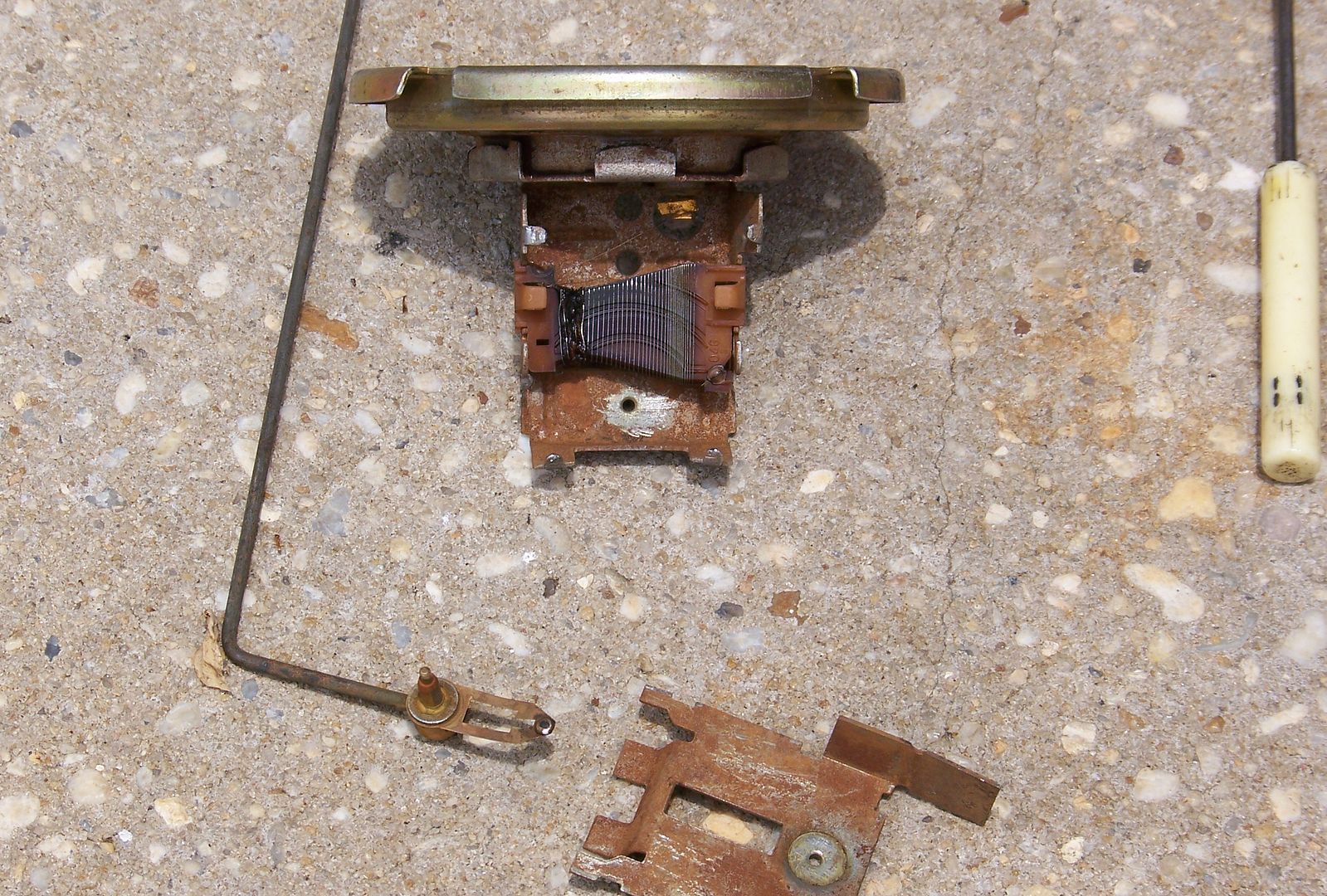 You are viewing the "variable resistor" from the "front of the bus" back. The lever/float goes up to the right in this photograph, which is actually to the left when installed in the tank. The short end of the "variable resistor" is toward full.
Does anyone have a new sender sitting around? I was thinking, the above symptoms could occur if:
a) the new sender has a non-progressive "variable resistor"
b) the new sender has a progressive "variable resistor" installed backwards
I'd like to resolve this.
Colin