THall wrote:Alright...engine comes out tomorrow. I will report my findings.

Thank you
Just finished dropping the engine...and I found at least one of the issues. As Colin noted perhaps one of the transaxle mounts may have failed and would be causing some chatter. Any recommendations for a source for these bell housing mounts?
Sure enough: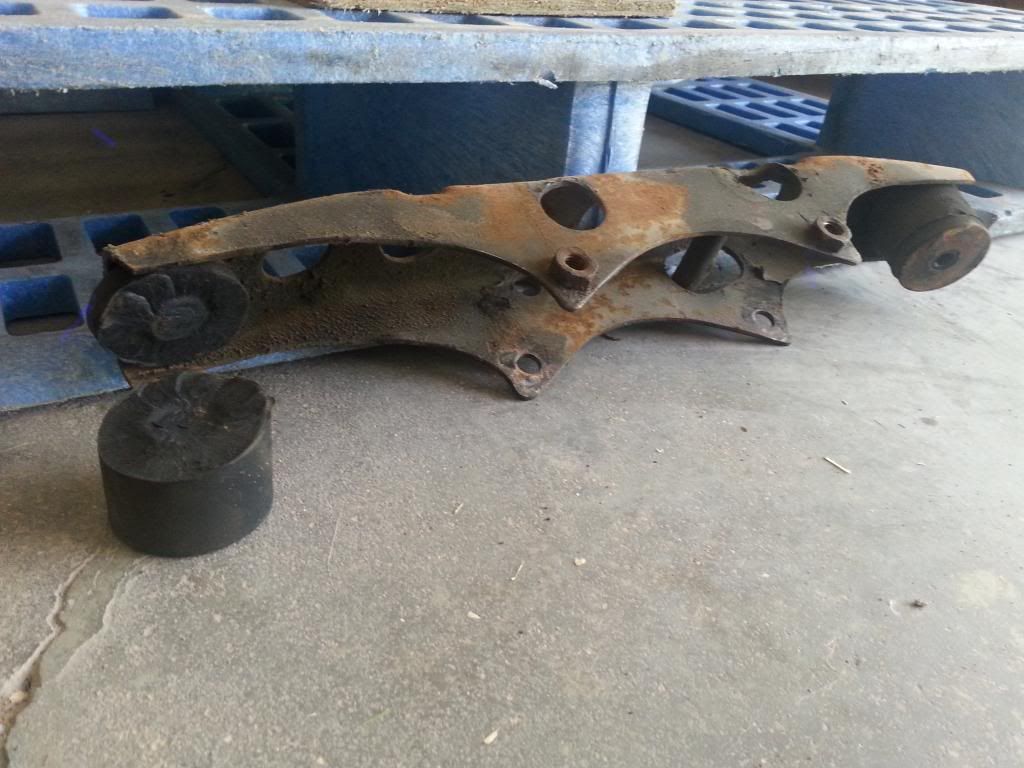 Now, how much does this play into the grinding I was having when trying to find reverse? Here are pictures of bell housing and rear of engine. Before I go any further and remove flywheel and clutch I was hoping to get some feedback on how I should proceed at this point.