Latest post of the previous page:
I like this beam because it's from a compatible late bus, and has EVERY component still mounted. Even if you don't need them now, for example, it's good to have things like the brake servo which can be rebuilt for the same cost as a new inferior servo. The ball joint boots look mostly undisturbed, so it's likely the joints are perfect underneath. Plus, it's in Florida! Though I'm not too familiar with the local geography…
https://www.thesamba.com/vw/classifieds ... id=2193407
--
As far as extra tools go, Bentley will tell you the procedure, but you will need a few specific things outside your standard metric hand tool complement, like a good jack/support mechanism. I can also think of:
- Tie rod separator to remove tie rod and drag link ends.*
- 11mm flare nut wrench to loosen or remove master cylinder hydraulic lines.
- Brake bleeding assistant and catch container
*Use this style of puller, as shown in Bentley, and lift the boot to make sure the puller doesn't do any damage to the rubber. Loosen the nut until they're just past the last threads and the tool will not 'walk' off the side of the tie rod/drag link ends.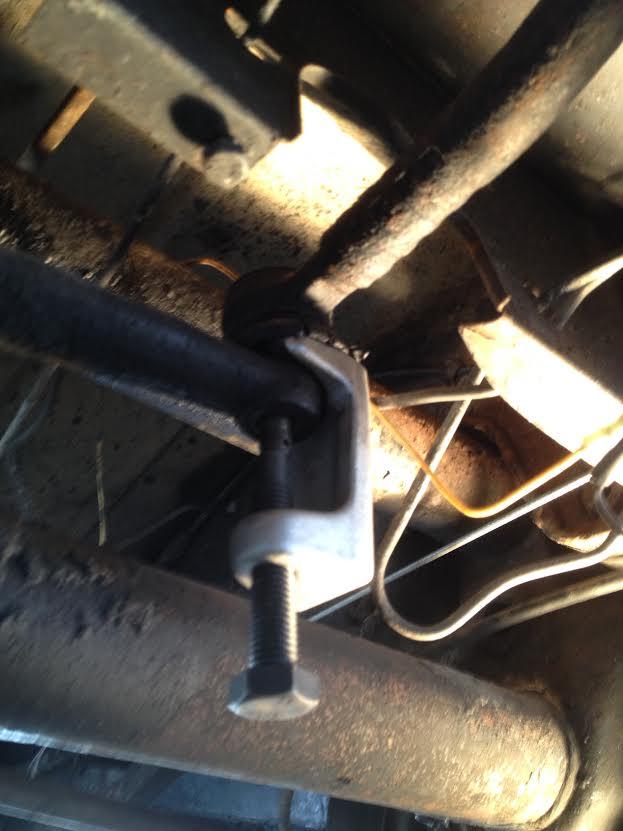 Good luck, and let us know how it goes!
Robbie