Bit of the backstory: my original spring plate bushings were replaced July 2011, one side during a half-day session with Colin, the other a week later on my own. Replacements had been sourced ahead of time from Bus Depot, and were noted by Colin and myself to be rather .. gummy .. and not harder/firmer. But like AvE says, sometimes you've gotta piss with the cock you've got, so they were installed anyway, with plenty of pure talc baby powder to help things move and glide like they should.
Fast forward to this morning when I took the spring plate covers off for re-indexing the torsion bars. I've noticed a decent amount of butt sag on my Bus, verified by the position of my spring plates between the stops compared to similar vintage Buses all parked on level ground. I hit a stop work condition because my bushings are shot (again) and I need to source replacements .. because I wasn't anticipating needing to replace them again. Interestingly, the passenger-side torsion bar had walked outward and was rubbing a bit on the inside of the spring plate cover, so I knocked it back in with the mini-BFH to keep things in position for now.
Driver's side spring plate cover & bushing:
Passenger side, note the shiny spot where metal was rubbing on metal: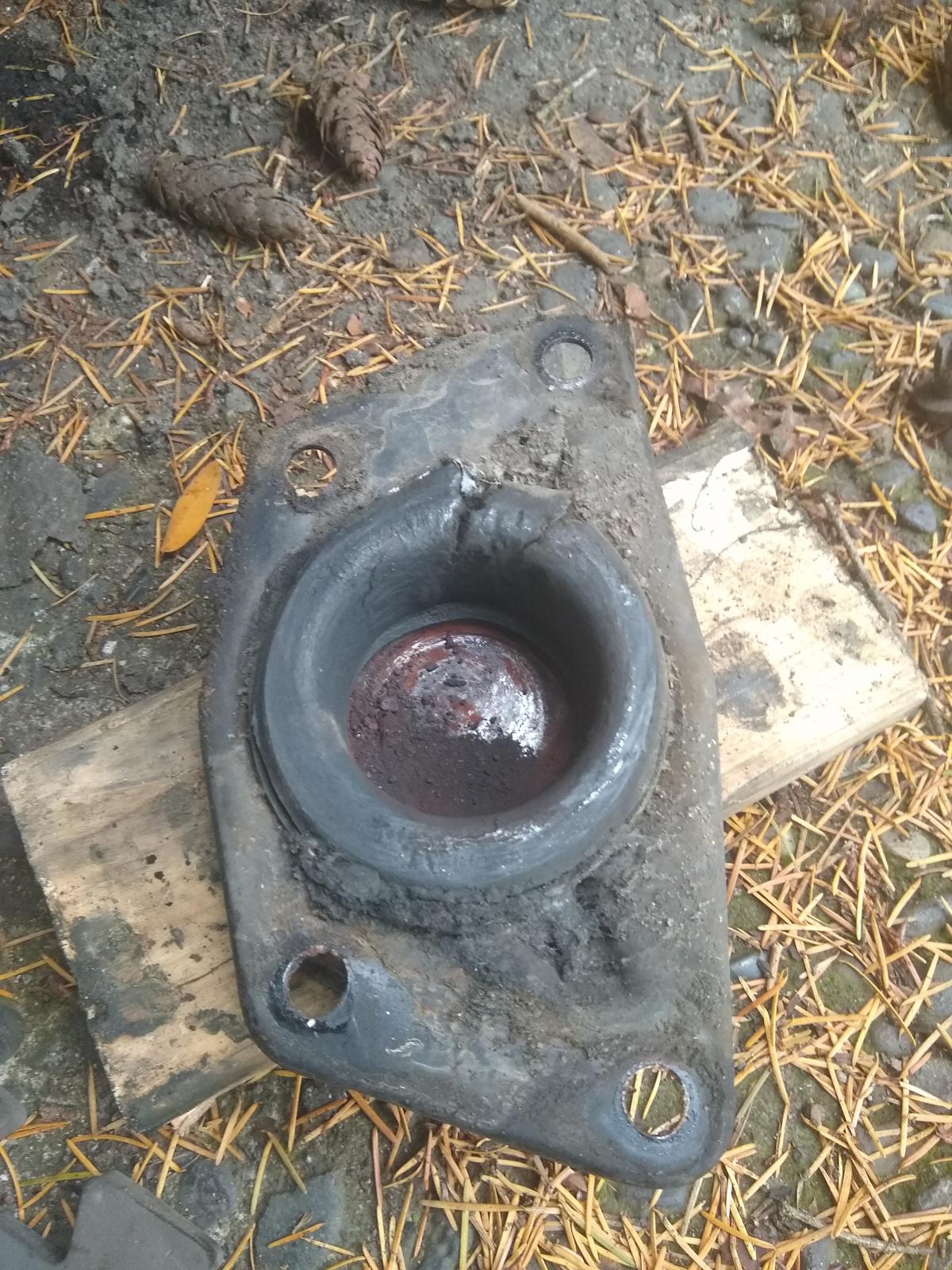 Passenger side torsion bar protrusion and shinyness: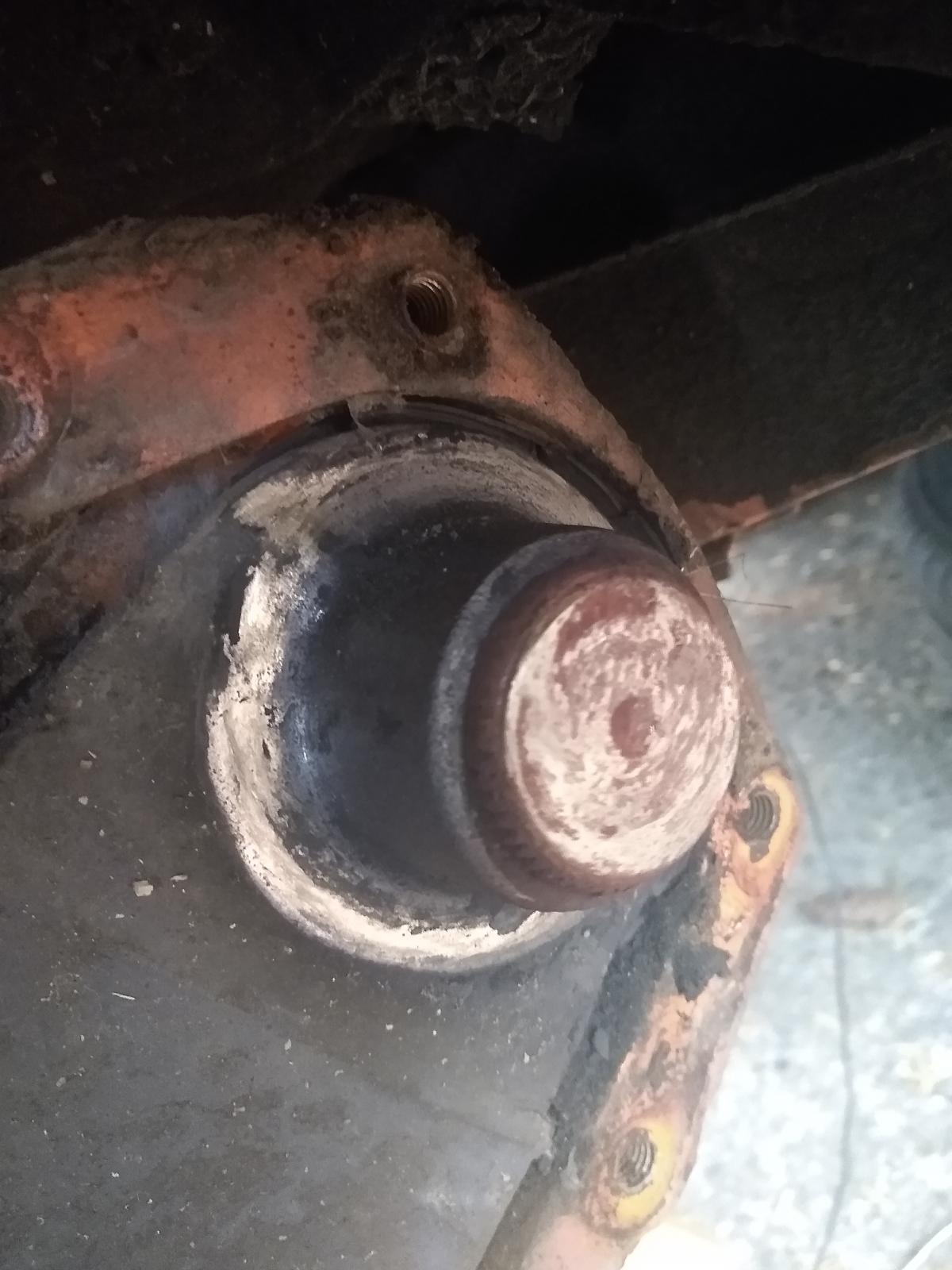 Has anyone recently bought new bushings and can report on bushing hardness/quality? I'd like to not have to do this again in another eight years.