The current rear brake shoes on my 1975 bus look just like these.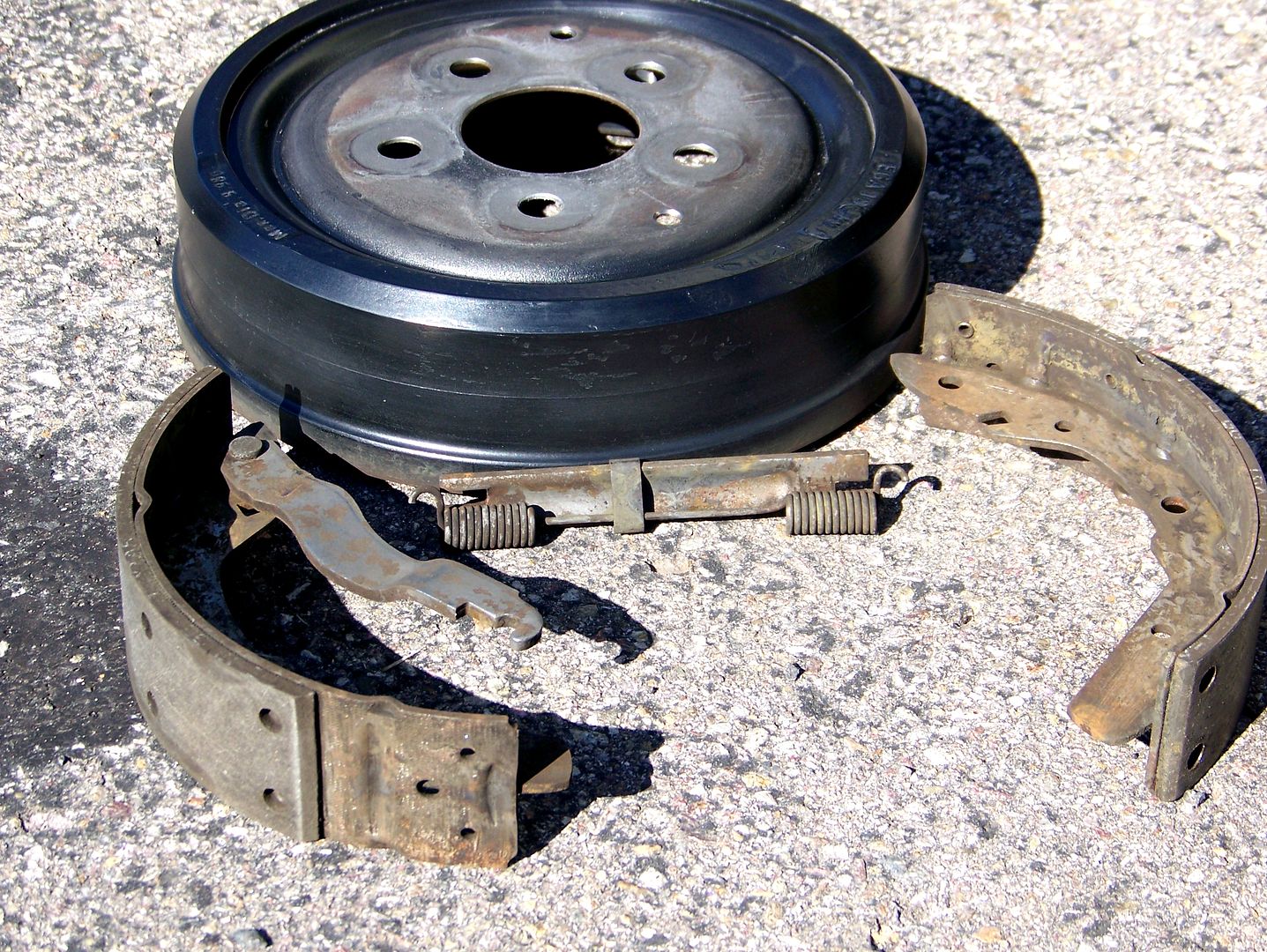 They are riveted. The trailing shoe has got less surface area of pad as compared to the leading shoe. And the trailing shoe also has an arm attached to it which the parking/emergency brake cable attaches. Not understanding this set up until today, I previously purchased
these shoes
which seemingly are advertised to fit my bus but are clearly different, especially because they are lacking the parking brake lever. I guess we are to save our parking brake levers for future service. German Supply sells a replacement pin for the second life.
http://www.germansupply.com/home/custom ... at=&page=1