Started up, just like that . . . drove beautifully, just like that . . . sounded like a scalded cat when I stepped on the clutch pedal. I am ordering a release bearing . . . just like that:
Fresh paint on the eaves of the Law Firm, and a rebuild project pending on the porch:
Drove to the Emerald Coast tech session and helped out with a varnished gas tank removal. Yeah, I know, memories flooded back when I saw/smelled the brown coffee junk come spewing out of Don's gas tank. Then I brought NaranjaWesty back to the house and just hit 74,000 miles in the driveway:
Look! A top freezer Whirlpool garage refrigerator:
But you cannot hear the cat fight that was going on inside:
The thirty year-old evaporator fan had finally dried out its bearings. It's like riding a bike, once you know how to tear down an old Whirlpool freezer evaporator fan, you can just do it again 17 years later:
Tried my special atf/engine oil sauce to free up the shaft inside the sort-of-bronze bearing. Got everything rotating smoothly:
Reassembled. Plugged it in. Fan spun. Left the garage.
Came back. All quiet now . . . . because it wouldn't rotate at all.
You see, campers, atf/engine oil at ZERO DEGREES is too thick, DUH! Disassembled, cleaned out the bearings, lightly oiled with WD-40. Now it works, stupid.
Waxed my big ol' tangerine with the excellent emergency brake:
The Lexus does not need any more wax: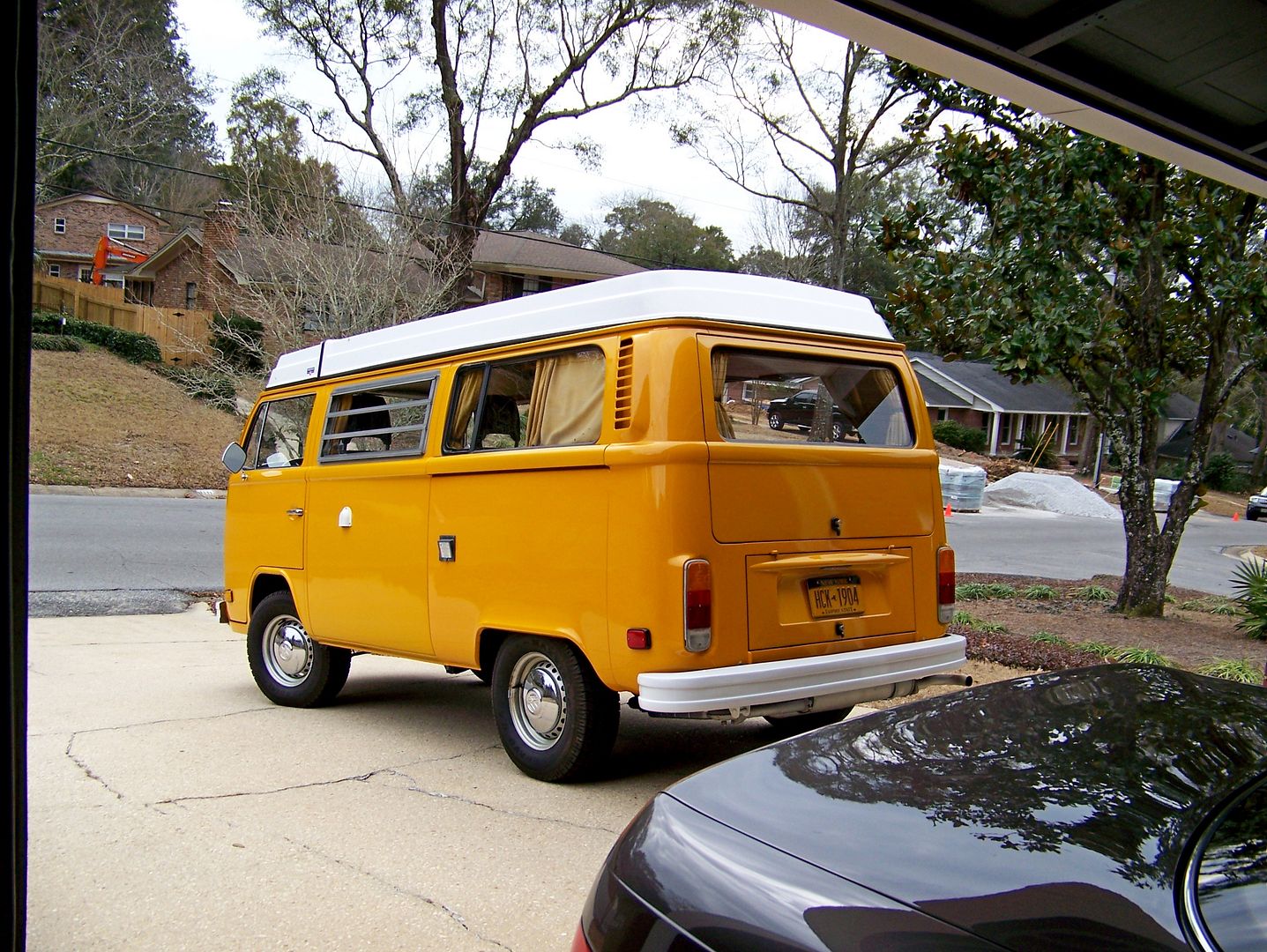 And today, Super Bowl and tax transmittal to the IRS.
Colin GO TAXES!