I cleaned everything nicely last spring when I resurrected the Frankenstein fresh air blower motor. But there appears to be no screen directly under the intake louvres, was there ever?
So when the carpeting got wet just six months later and I found clogged drain hoses yet again, I had to ask, why?
First picture shows the immediate vertical wall directly in front of the drain nipples. There is NO evident shoulder or stop to prevent you from cramming the hose through the nipple and against that inner vertical wall thus blocking the drainage pretty effectively: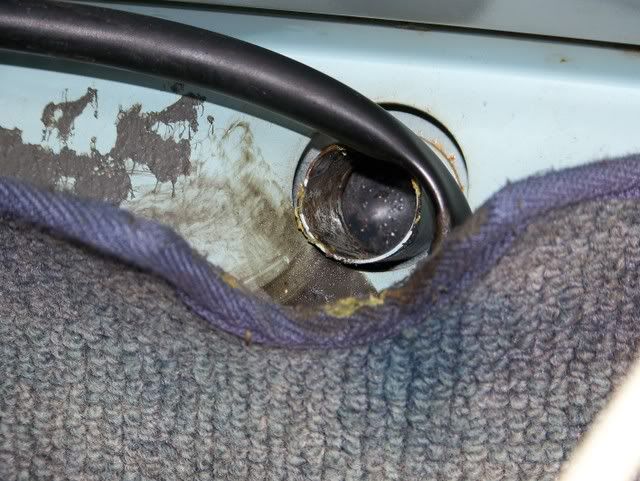 So, upon looking at the depth of the nipple, it seemed pretty safe to notch the lower radius of the drain hose a bit, to help water drain even if the hose is inserted against that inner wall:
I did this notching with both the plenum drain hose and the cowl drain hose. The cowl has all kinds of nasty crap-trapping surfaces inside. I used simple weatherstrip adhesive to hold the hoses in place: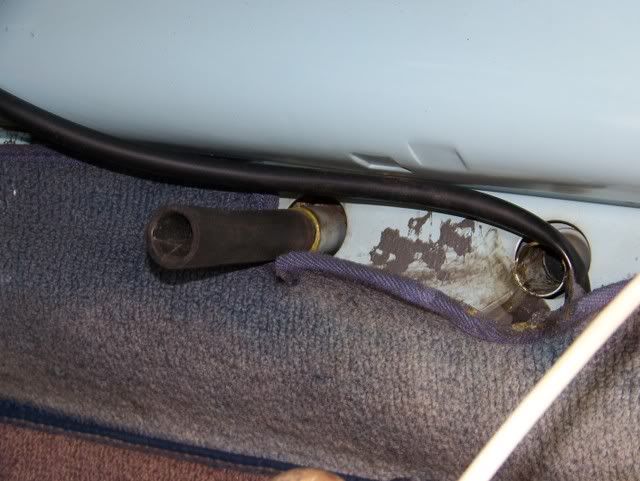 Tristessa, any drainage issues in your experience?
Colin