I made a trade today and brought home a 70 Fastback. It is automatic and still fuel injected. It spent 25+ years in a barn and is very original; even the spark plug wires are original. It is Savannah Beige and while there is some patina (surface rust
) the paint should buff out pretty well. It runs, drives, and stops, but is not road worthy yet. I need to clean the fuel system from the tank to the injectors and go thru the brakes.
72 Bug for trade loaded and leaving.
Made it to the trade.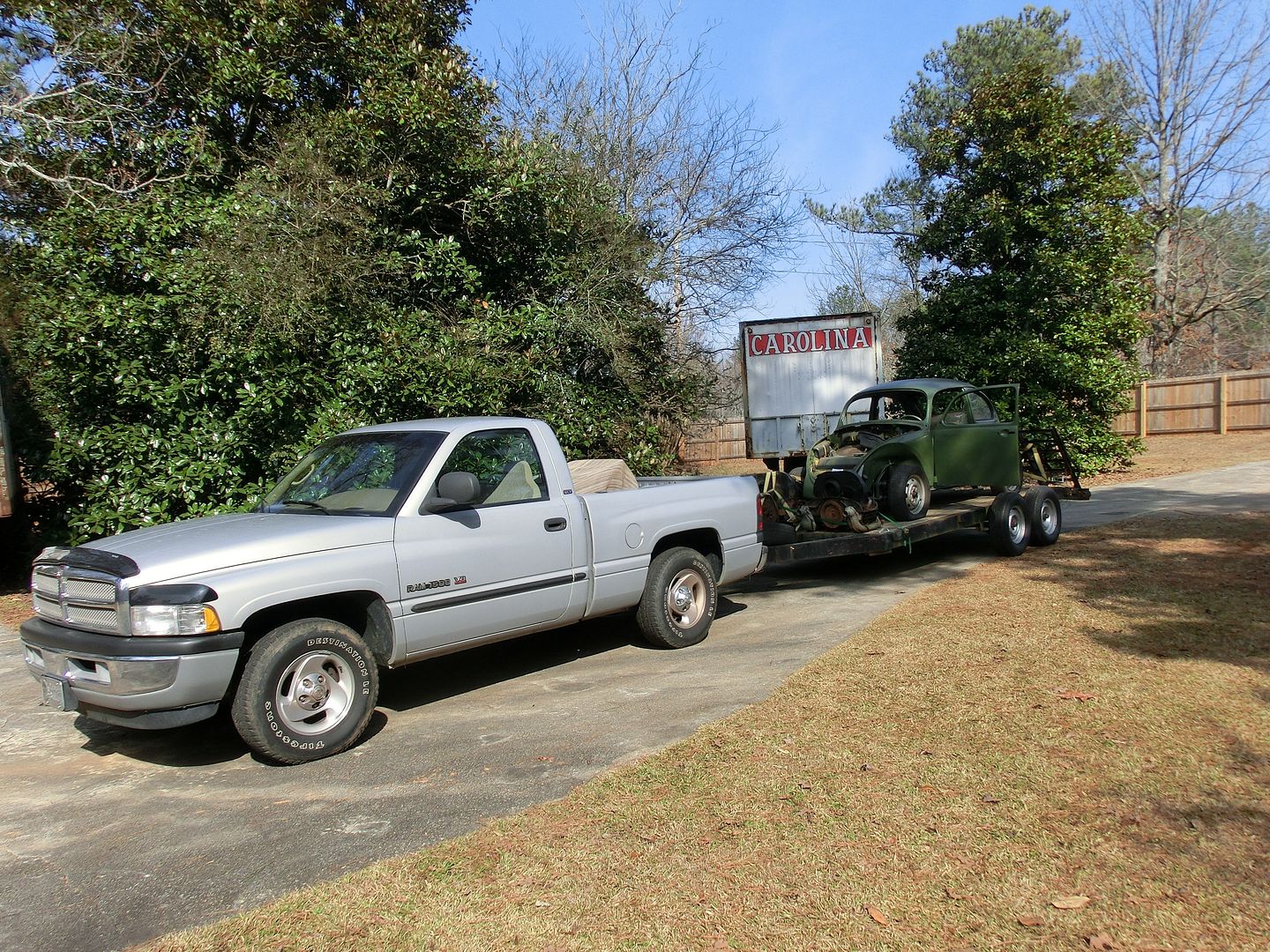 Thar she blows: :D
Loaded up to go to her new home.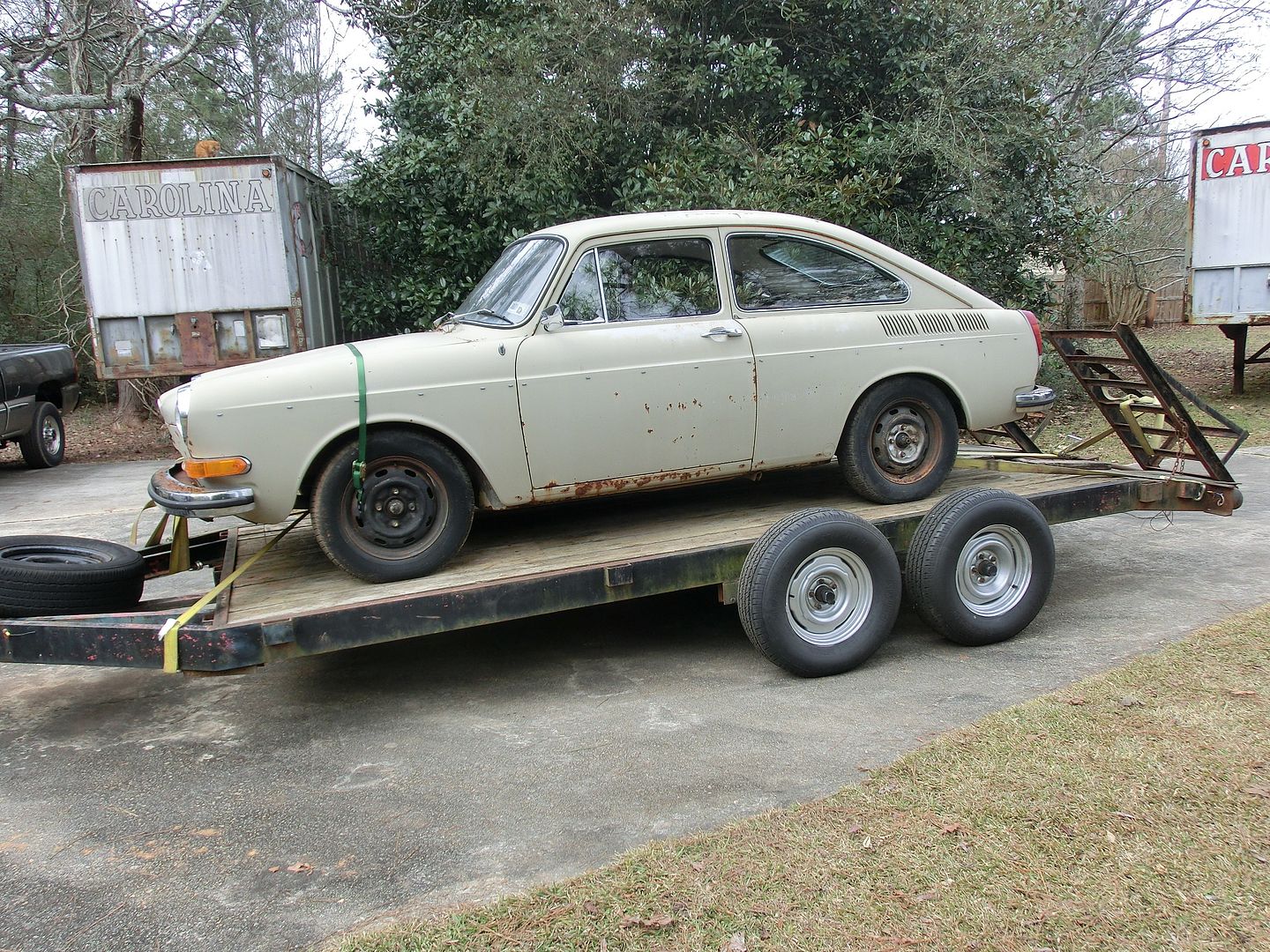 It looks like Pete is killing my son, but he didn't. (really)
If you travel with Pete, you can't pass a Bojangles.