From justgimmecoffee's house in Idaho, I travelled down the hill towards Spokane Washington to visit satchmo and warm up. But first, it was in Idaho that I met a young team of Volkswagen enthusiasts at a local Motel6. Pointing towards a 1955 dropped beetle, he turned to me and waxed enthusiastic about further plans to customize it while I only let loose a couple of involuntary tics and Tourette's "don't" exhalations. He brought his girlfriend over to join in the dubtalk. Gamely she cast her eye over the BobD and asked me, "did you put shiner on it and stuff?"
In Spokane, I was greeted with plummeting temperatures and a really nice welcome from the Pacific Ocean, which as you know, can only speak with trillions of gallons of cold water that are miserable mist by the time they reach Spokane. Weather forecast for our satchmo engine drop was Rain. Cold. Wind. As I drove down to Pullman, the weather got colder still. My muscles were seizing up and my boundless enthusiasm for tearing into beloved German engineering had dissipated entirely.
Excuses were looming up in my mind.
"Hello Satchmo, It is too cold and rainy. I don't want to work on your stupid old car." Naah, too fanciful.
"Satch? Yeah, this is Colin, look I am really sorry, but a thrombosis just cut loose and plugged up my brain right where I used to remember how to work on cars." Hmmm, that is a little more plausible.
"Satchmo! Hi, it's Colin, I have been kidnapped by aliens, I am in the 4th quadrant of the Crab Nebulla 63 parsecs due wes . . no um northwest. Can you call a cab for me?"
So I drove on down to Lewiston Idaho whining at my life to see if it might be warm enough to camp: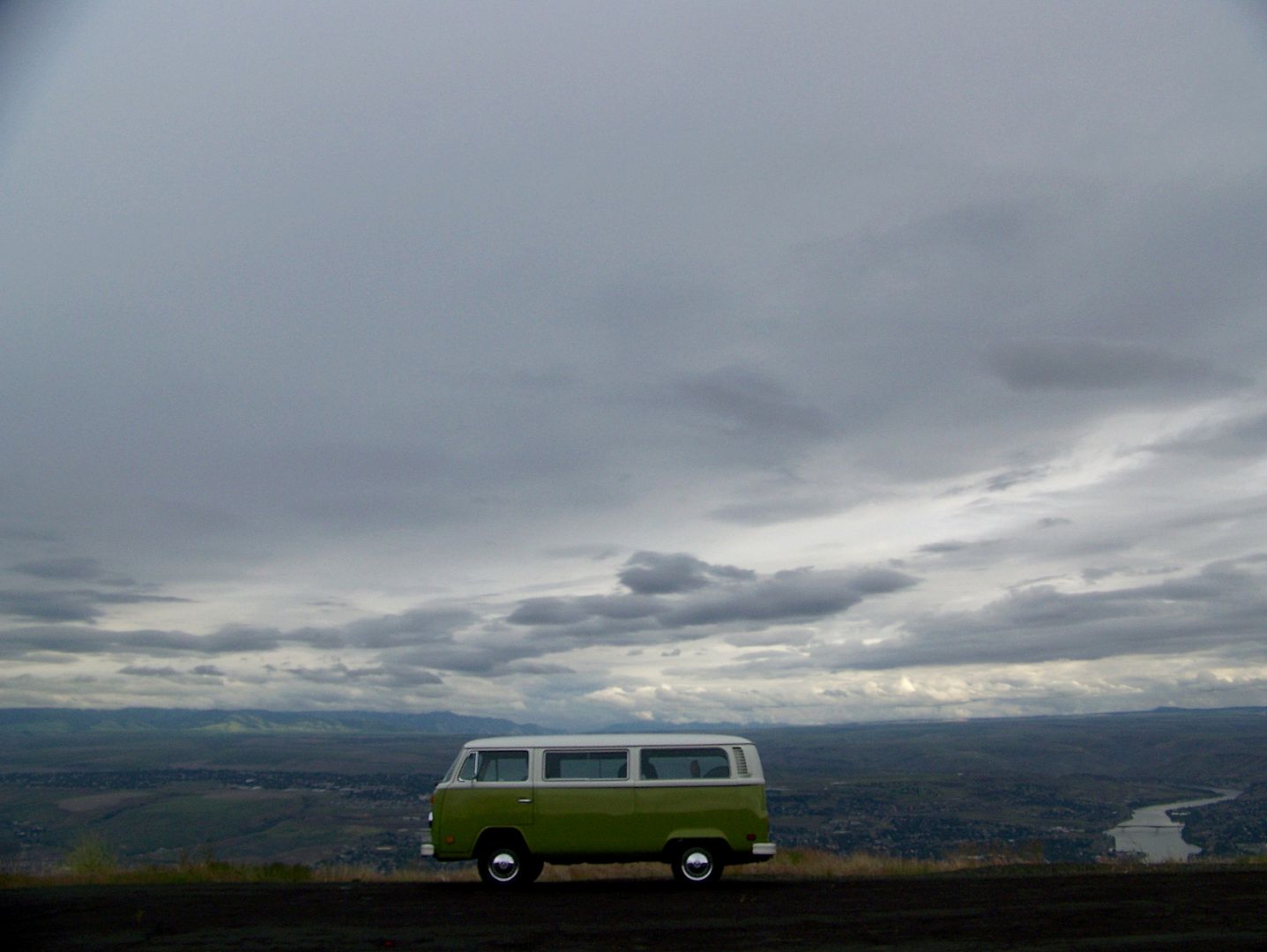 Of course it was beautiful: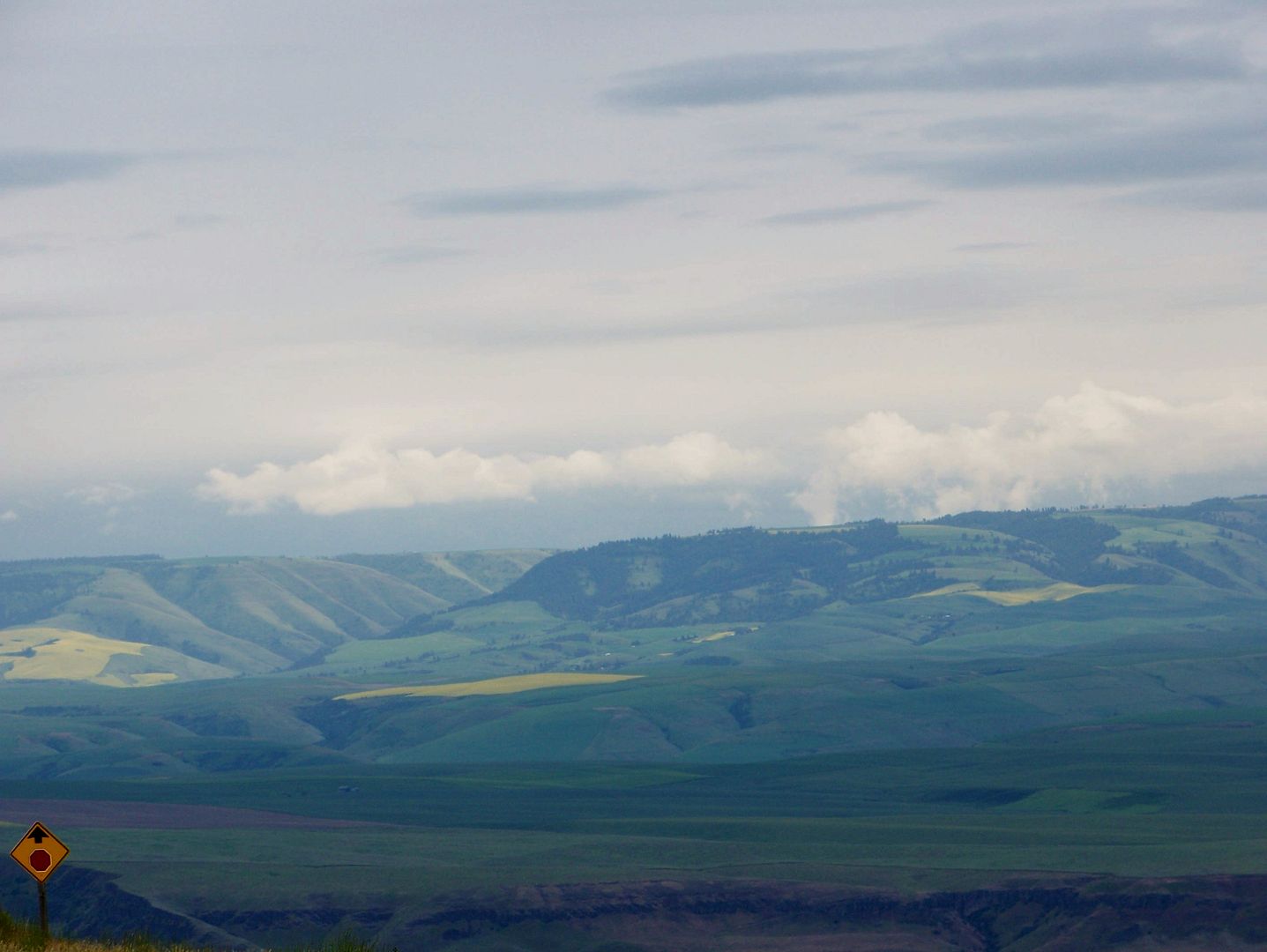 The morning of our appointment, it was a glorious 55* and almost not cloudy. Happily, I drove back up the hill . . . where the temperatures dropped a solid 10* :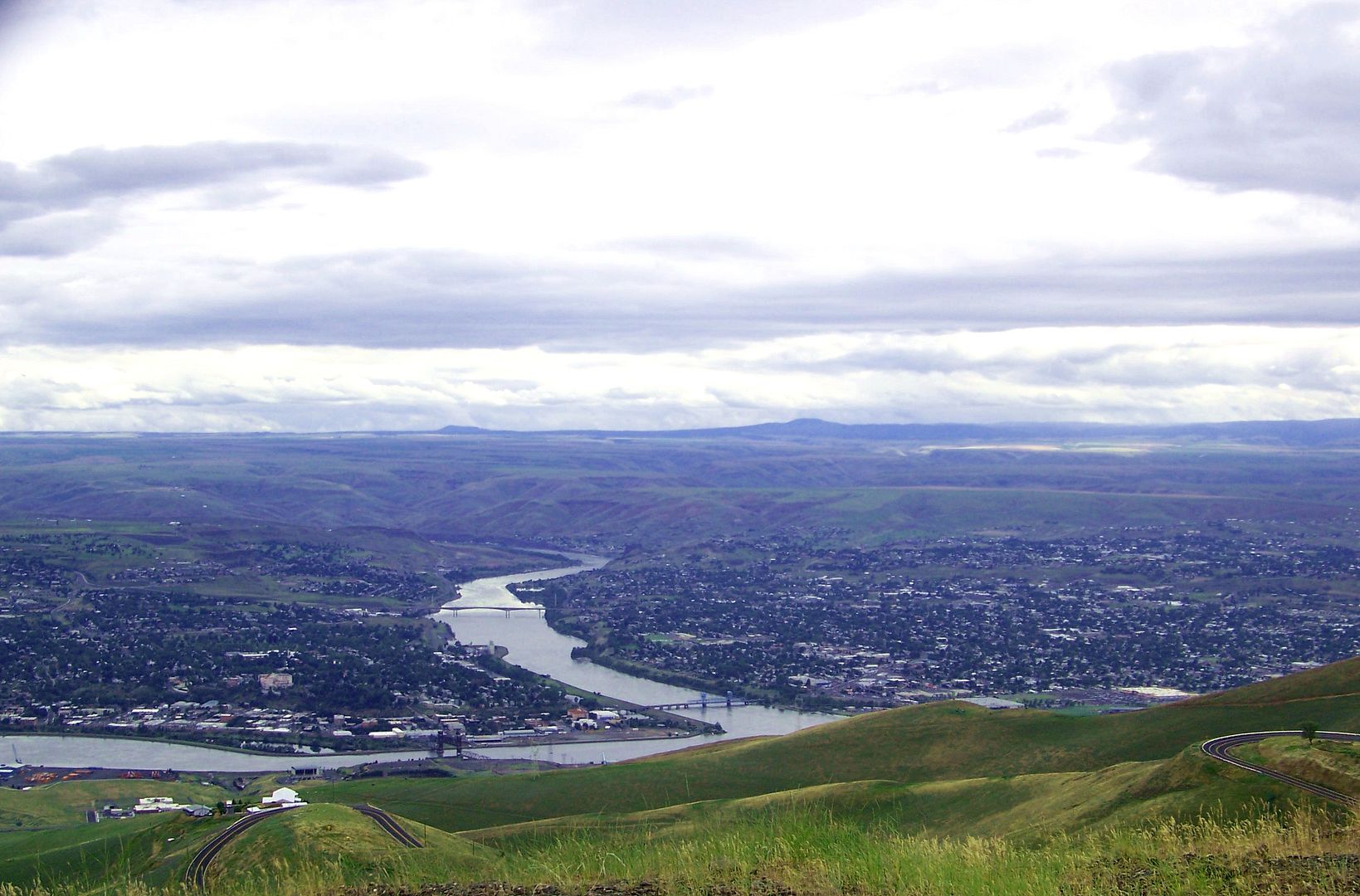 Pulled into the Satchmo Country Villa where I was hoping to be escorted in to a nice spot next to the fireplace, "don't worry about my stupid old car, you can sit here and read, would you like a cup of hot chocolate?"
But no, satchmo was on the porch raring to go.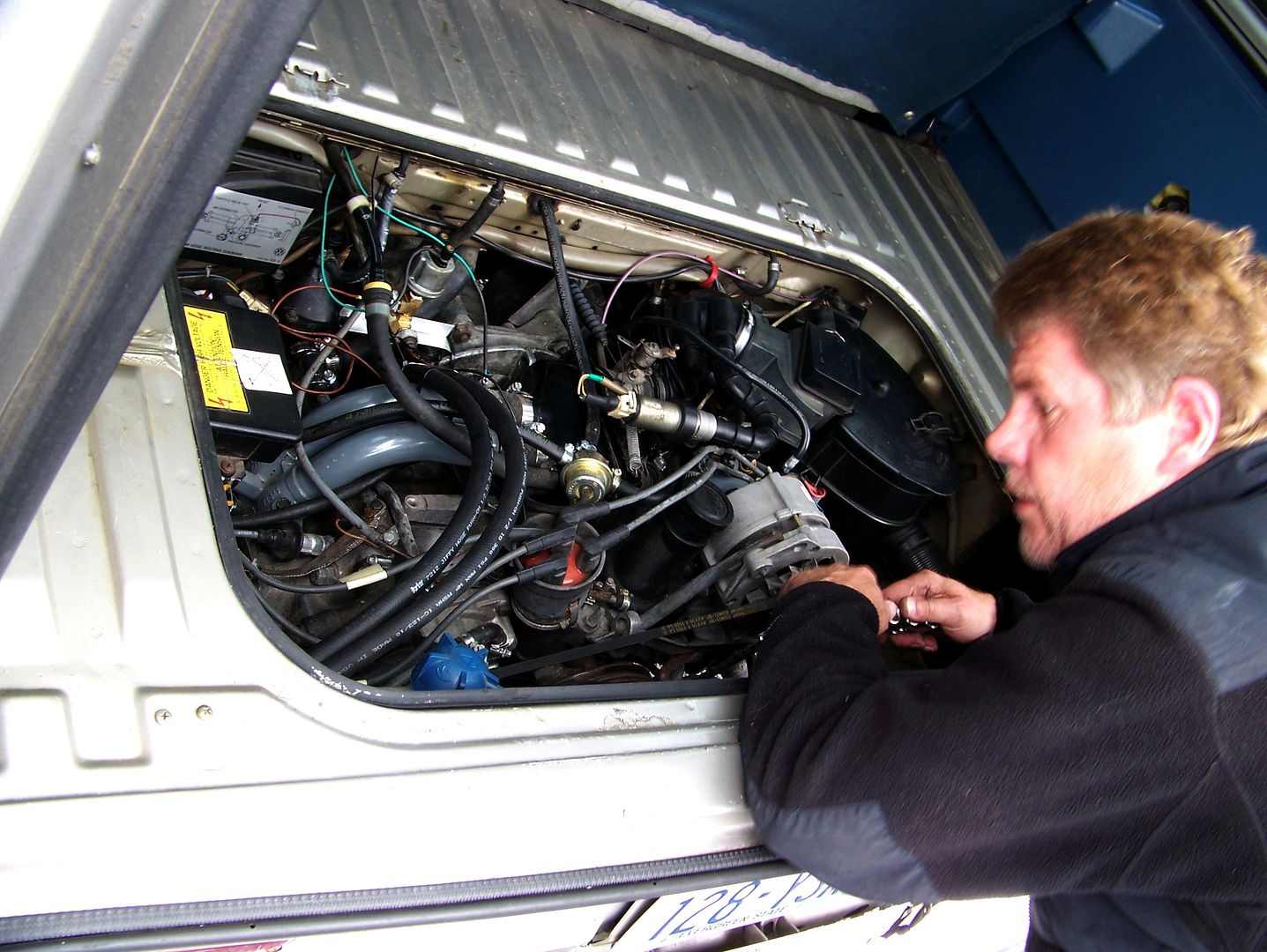 We installed the engine in the Vanagon, and I heard myself telling glasseye, who showed up shortly after I arrived feeling a little under the weather, "it's a beautiful day to get ready for Maupin and you're coming down with us." A little pharmaceutical intervention from the good doctor and he was agreeable (a little photoshop action here to restore his color):
We took a little test drive in that very nice Vanagon as the temperatures dropped still further on the misty heath of eastern Washington: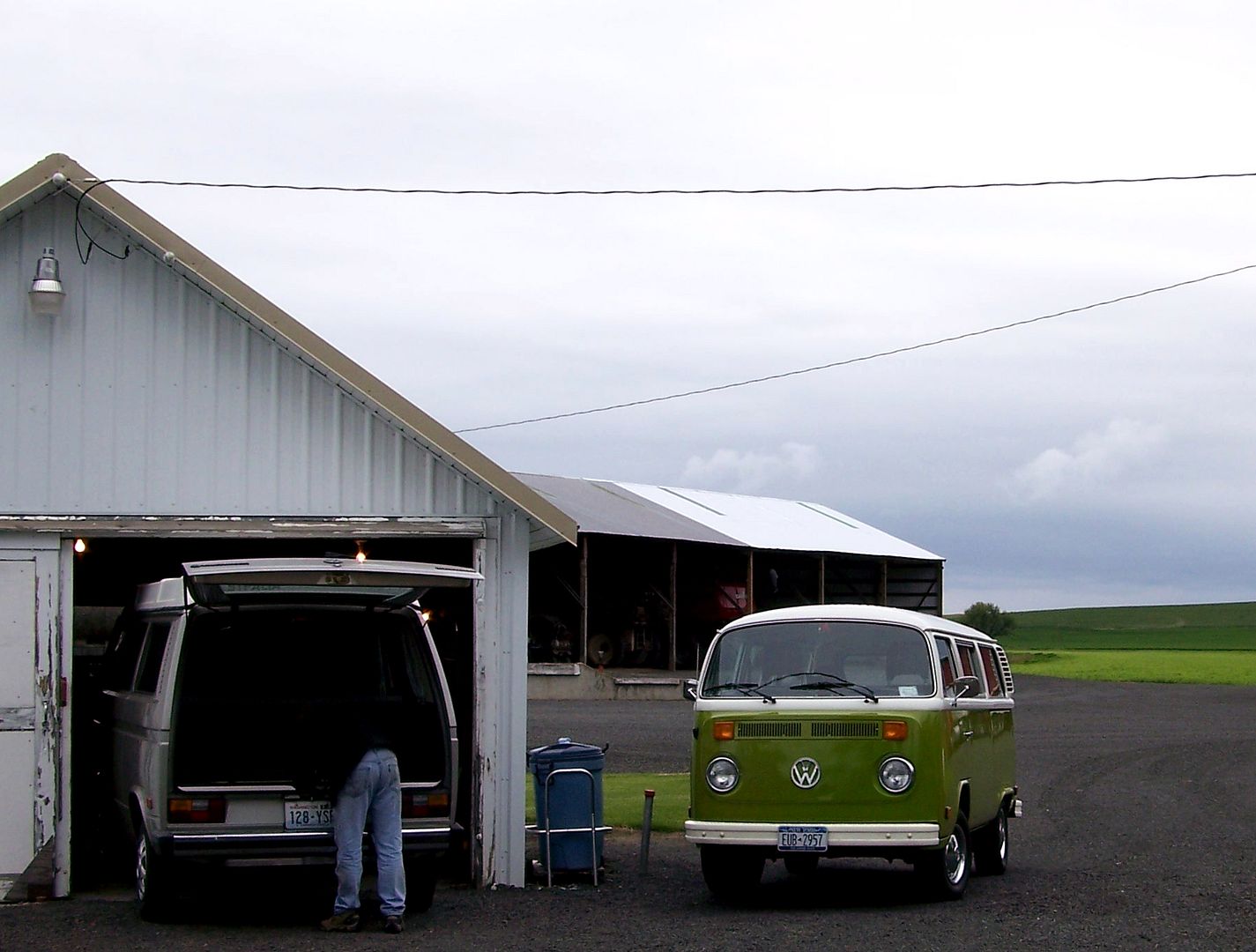 The next morning, I was to go back down to Lewiston to change the oil and then caravan with glasseye to Maupin along the beautiful road, but being the capricious autistic that I am, I abandoned the plan and took off on a solitary journey to ask God why his beautiful Creation has to be so damn chilly sometimes . . . :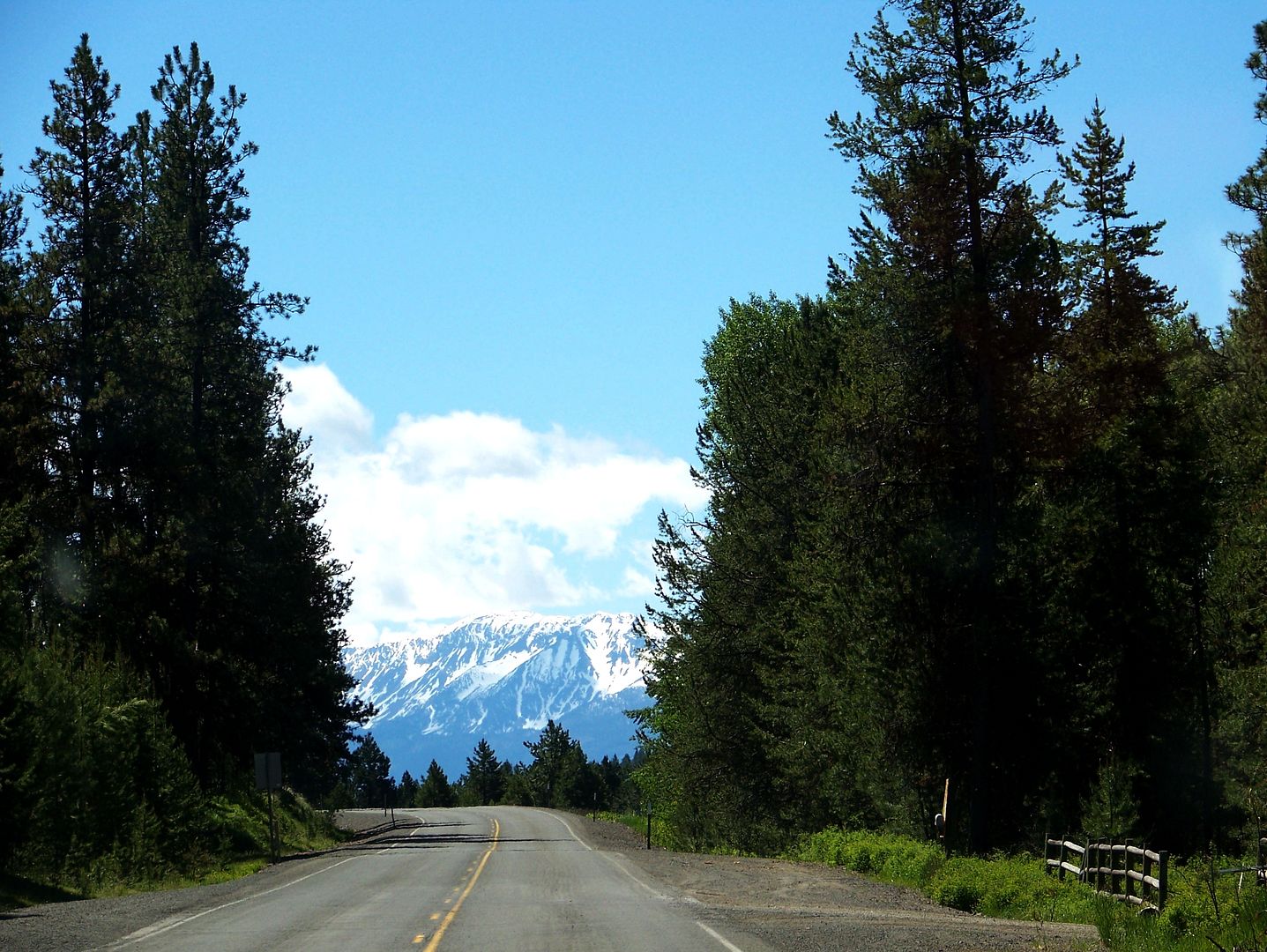 . . . . and the Answer was
Your Engine Prefers It: