This only barely qualifies as an Itinerant Air-Cooled entry. Padding to the kitchen to put on a pot of coffee . . . padding back to the desk . . . plying Google News for stories to comment under, answering emails like "Where Are You?" watching YouTube simulations of how a Boeing 737 Max8 pilot might override the automatic stall avoidance as his plane plummets into the ocean, oh, and re-writing the entire mileage/fuel log and profit/loss record of Itinerant Air-Cooled since April 2004 when the Road Warrior was at 456,020 miles. Every single stop's
Date, Odometer, City/State, Amount, Quantity, Miles, and Customer, since the beginning of my official Itinerant Air-Cooled tax records, all here on the floor: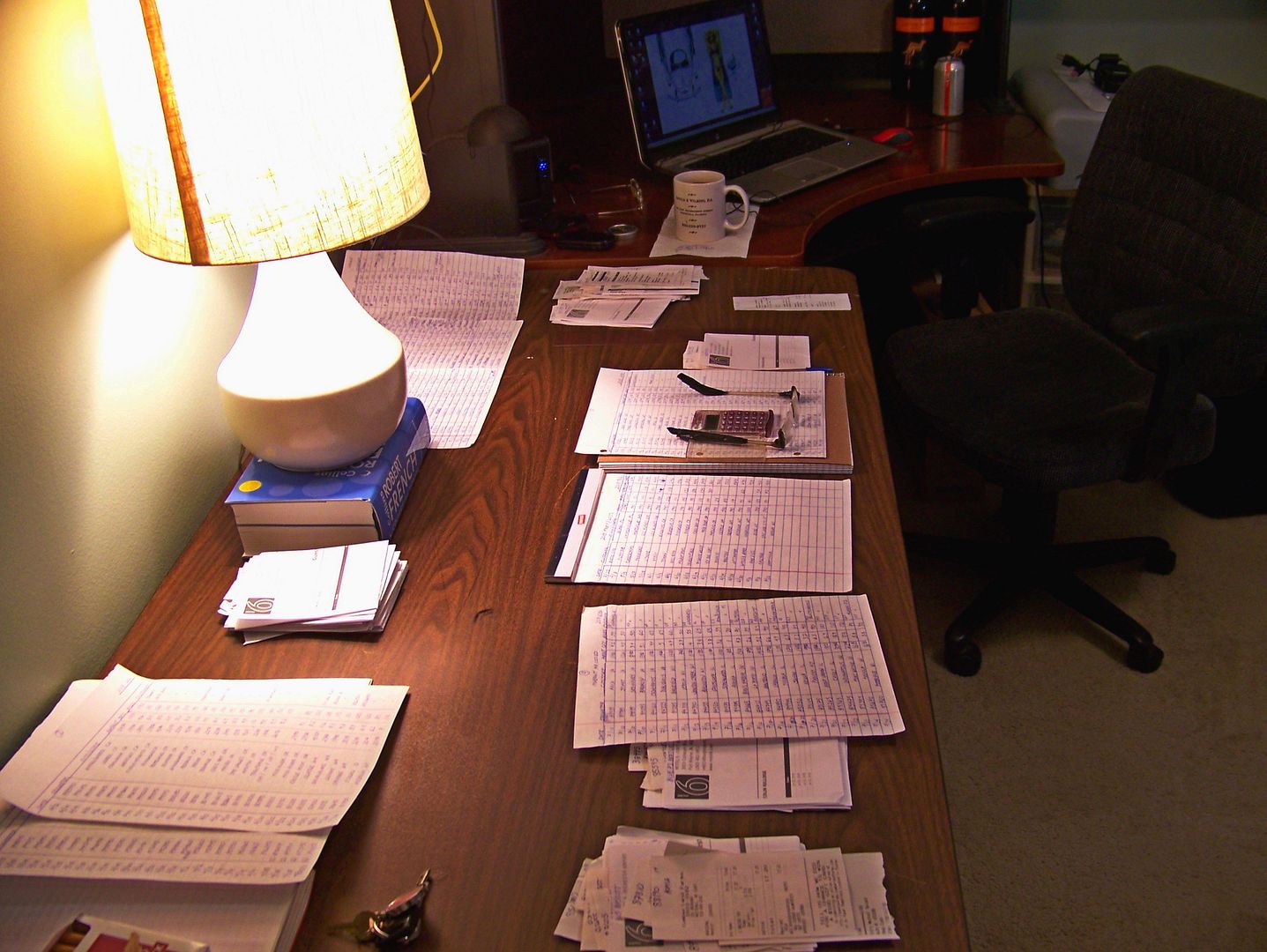 The yellow sheets are the originals for 2014, 2015, 2016. See, I had procrastinated and it really was time to log them into the Big Book:
Over on the right side of the spread, we find 2018's August Redrita, BusBassist, WDollie6, Curtpo7,Aopisa, Appetite, and maybe even Skip before I blew outta there and fled to the west: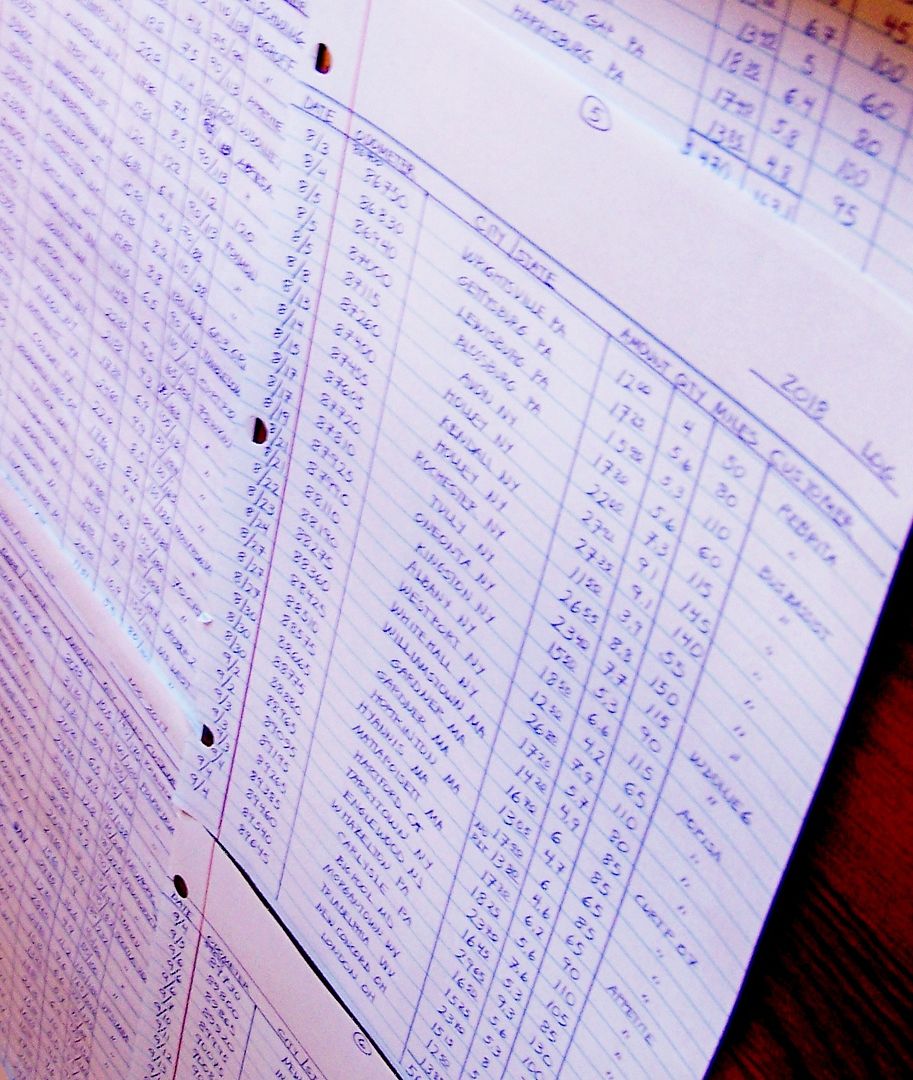 Here's the spread again. I forgot to tell you . . . these are all double-sided:
Frankly, dotting the Road Warrior's headliner with 68,000 Sharpie dots was less tedious than this.
BUT,
for those who ask why would I do this 242 pages of neatly-written data entry, the answer is that it is re-exercising my neck muscles and hand-eye coordination brain wiring, so I can get back to DRAWING,
THAT'S WHY.
Colin