Let's Begin.
This beautiful landscape is not yours: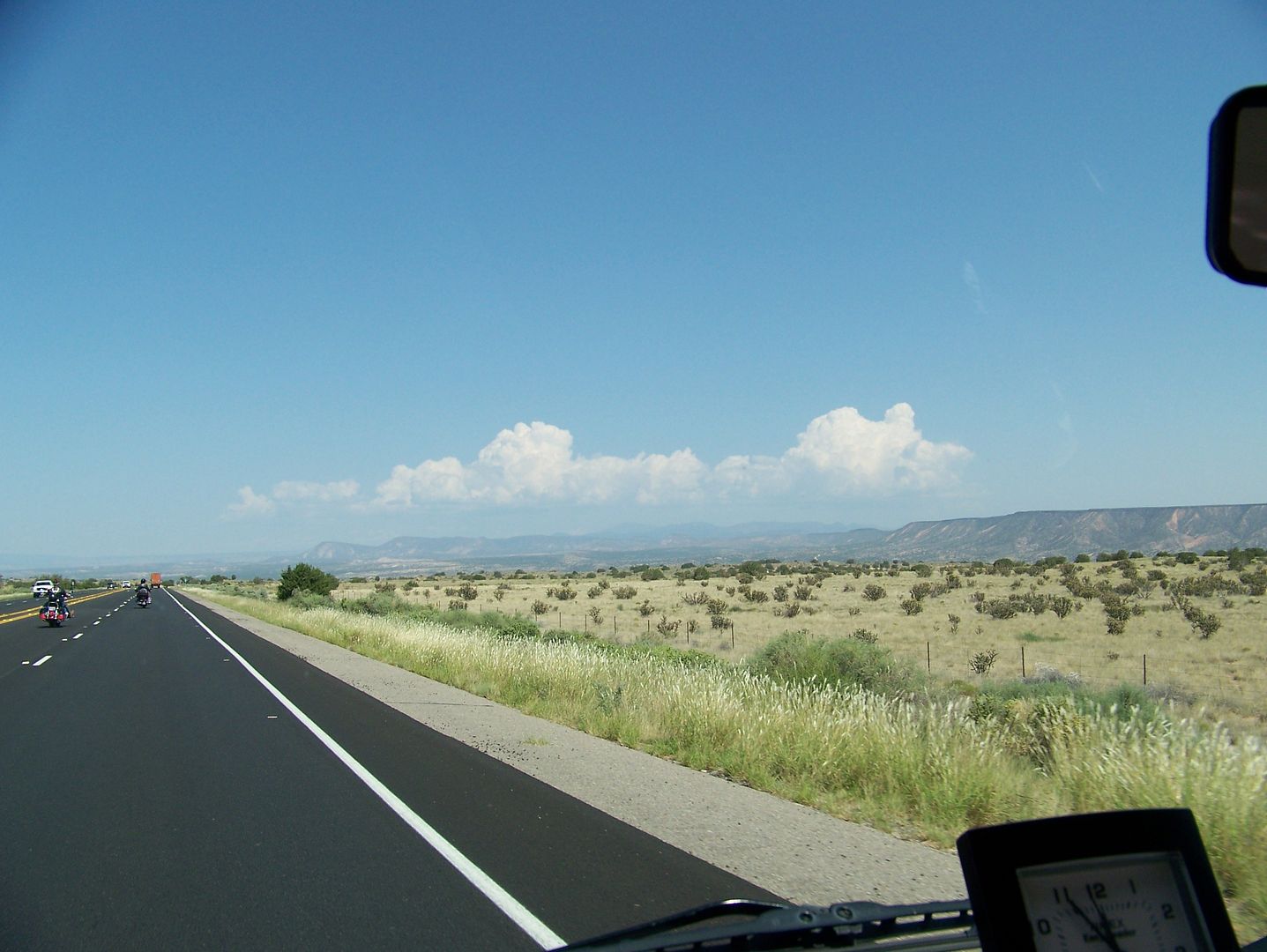 . . . but it is sooo beautiful, I want to paint it. NO!
Sketch? Just with a little pencil? NO! :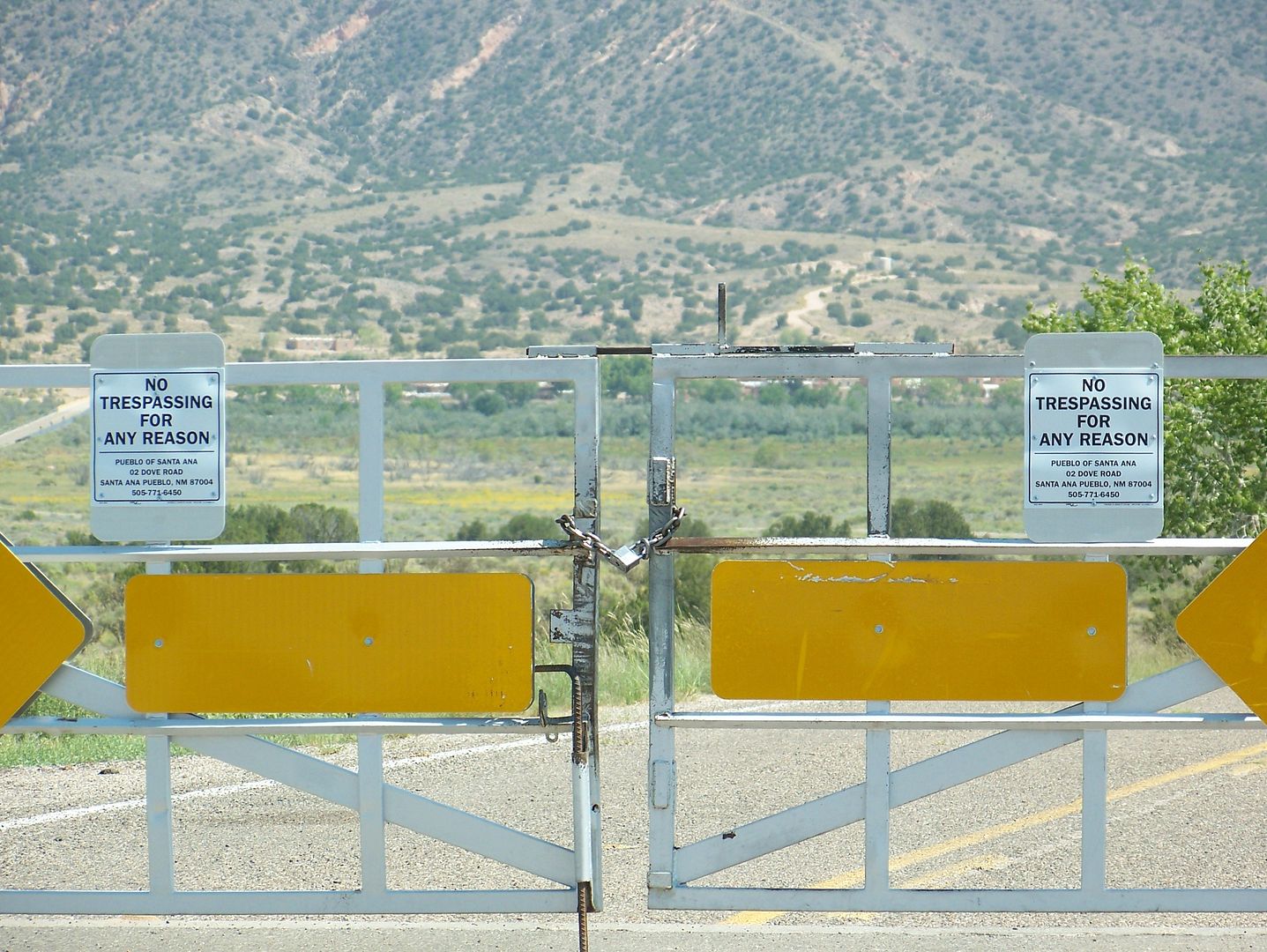 FINE! So I drove up NM 550 to the more welcoming San Ysidro Reservation:
This is the side view of that red rock outcropping, looking like a land breaker here: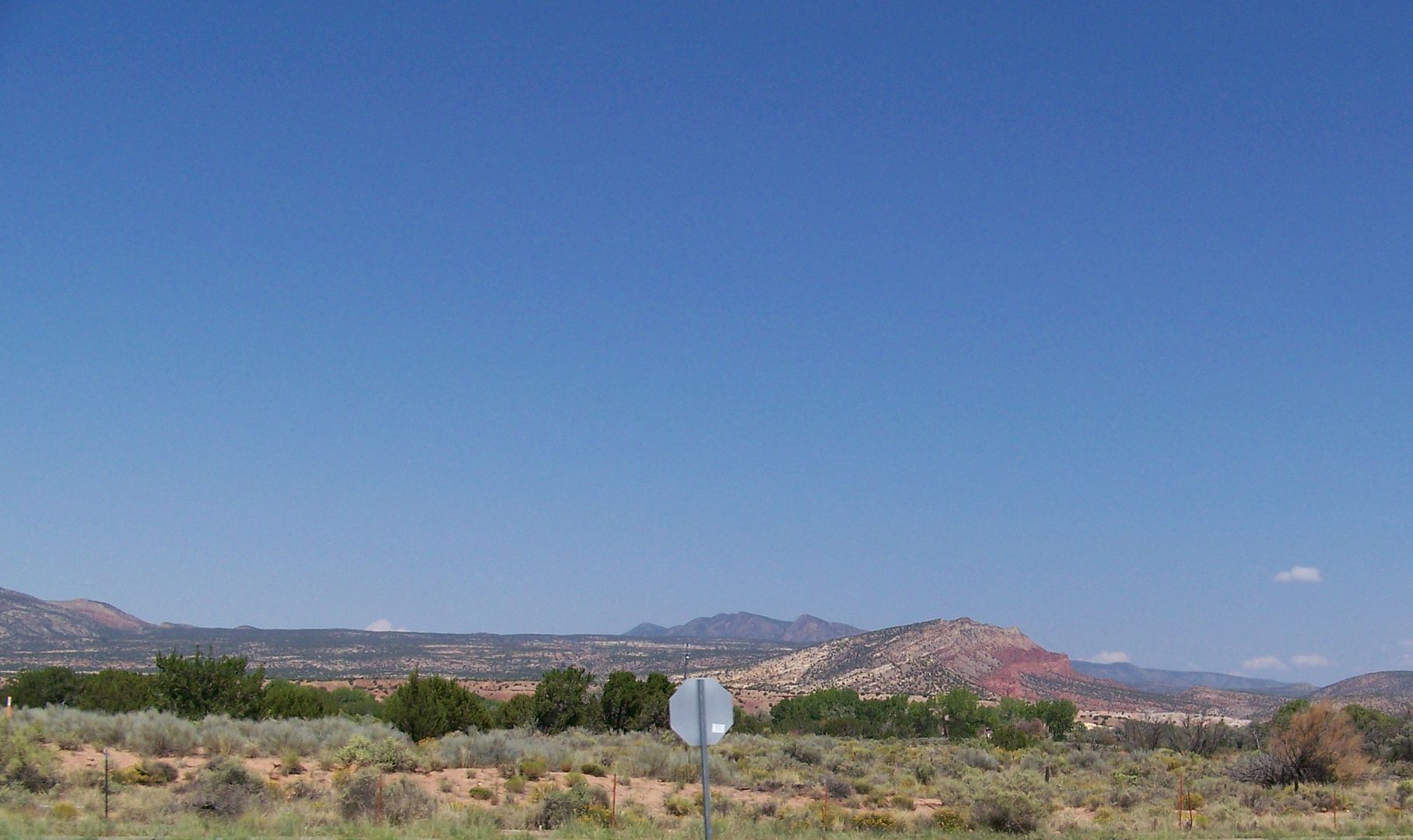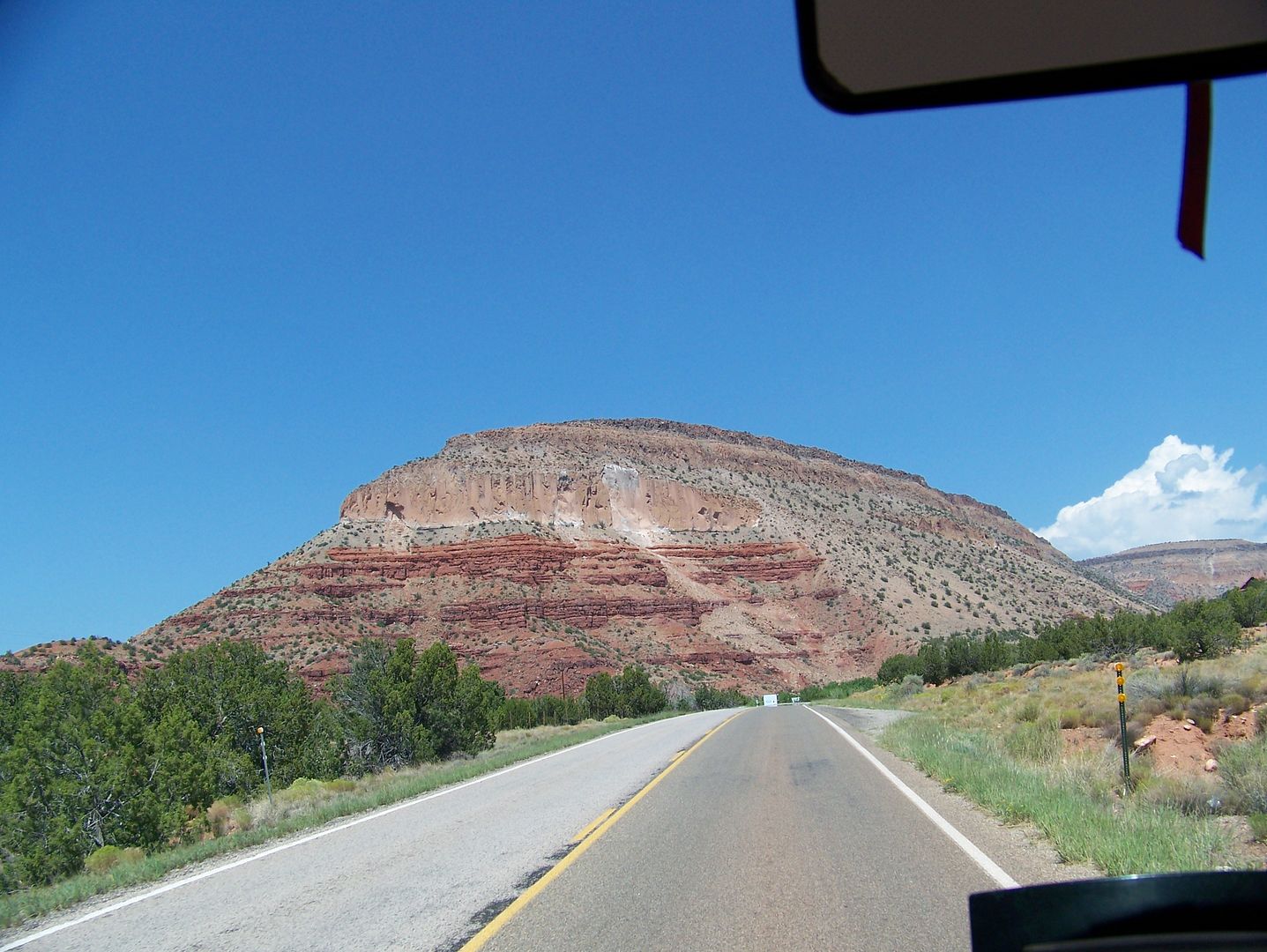 Oh look . . . clouds:
Oops, looks like a thermonuclear device accidentally went off up in Los Alamos: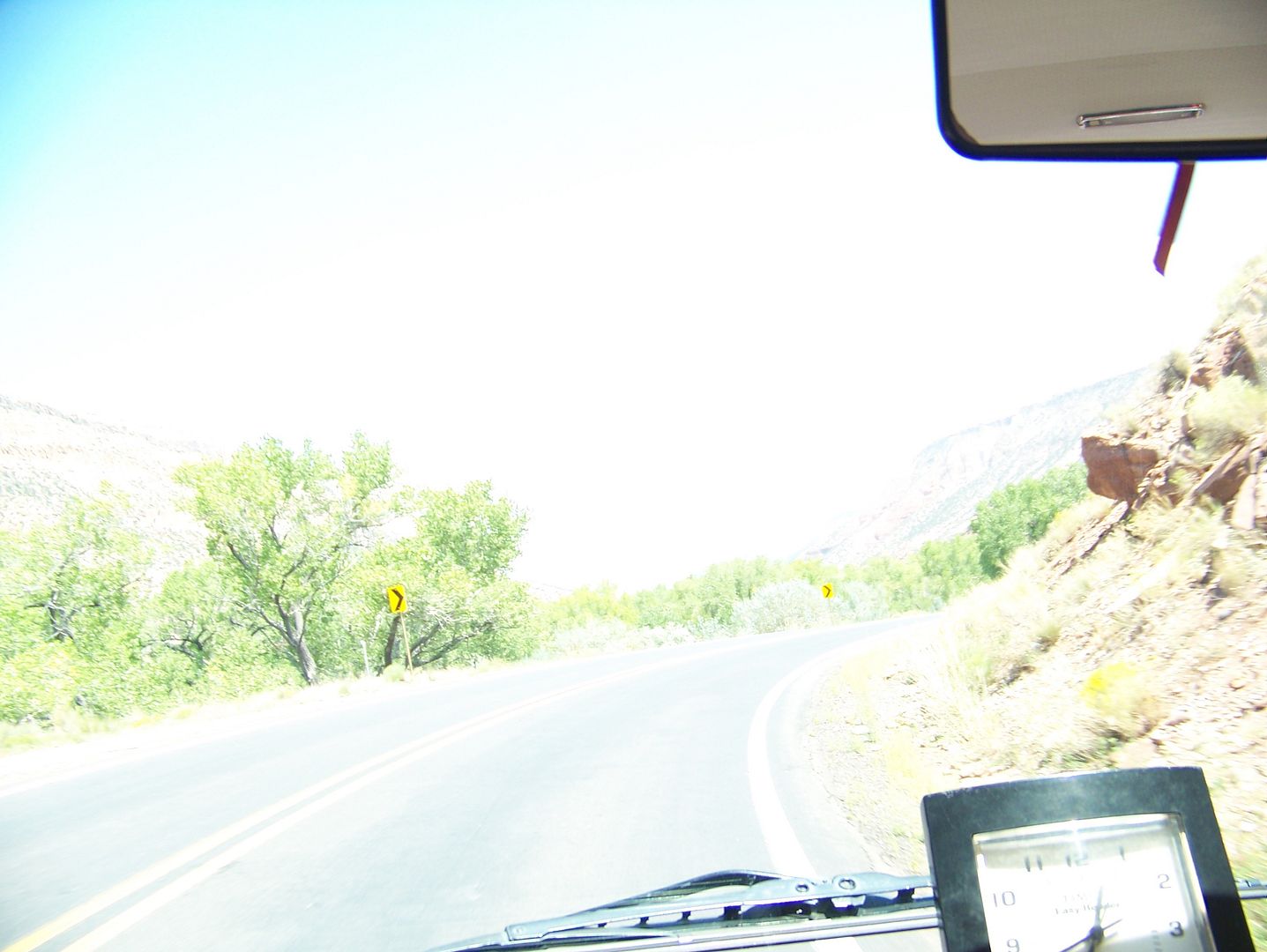 Oh, it was just the camera explosure (haha, sorry, e-x-p-o-s-u-r-e) getting faked out by some unseen force against its exposure meter? Like my finger, perchance?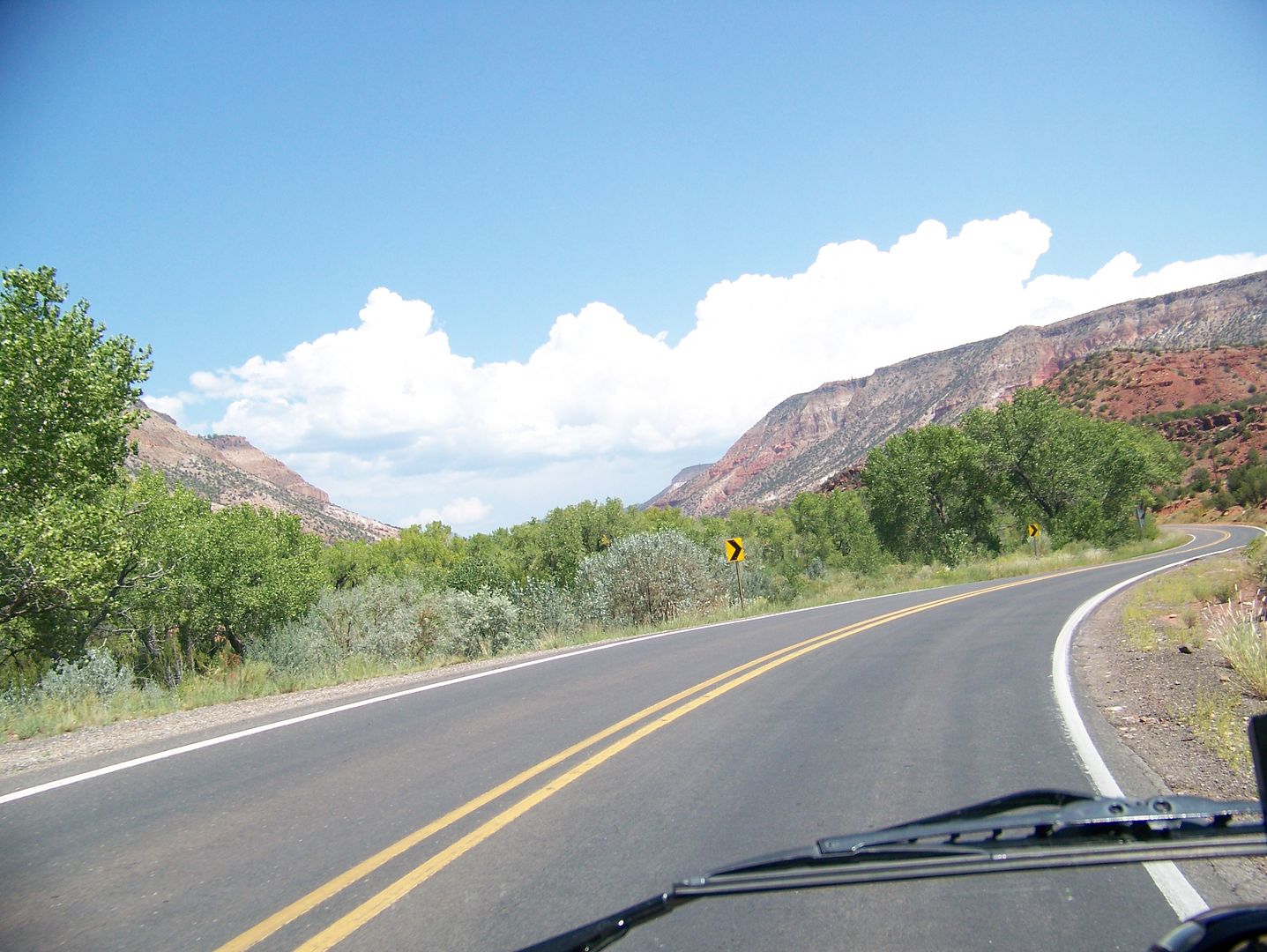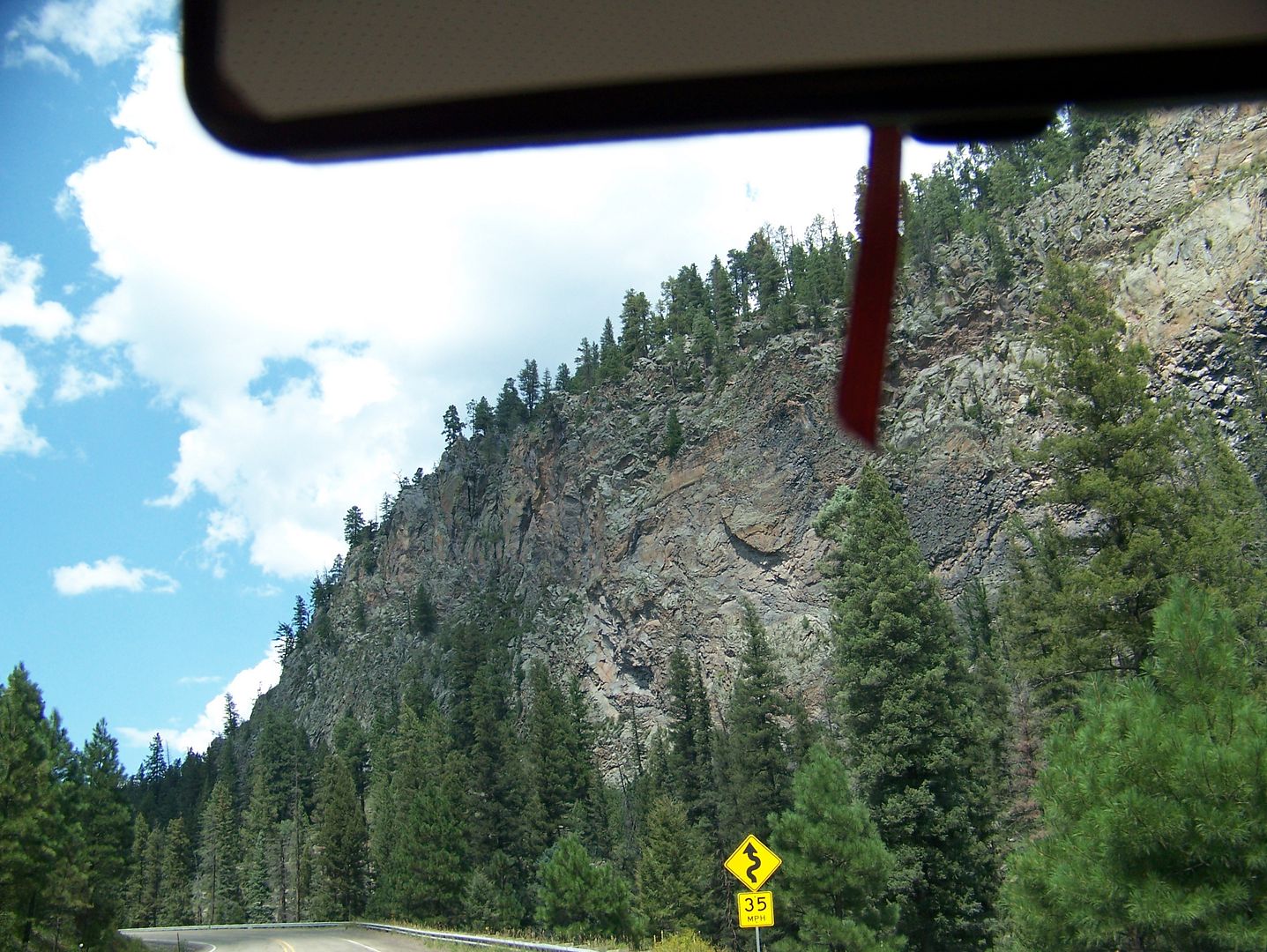 In the trees now, nicely thinned by humans, I believe: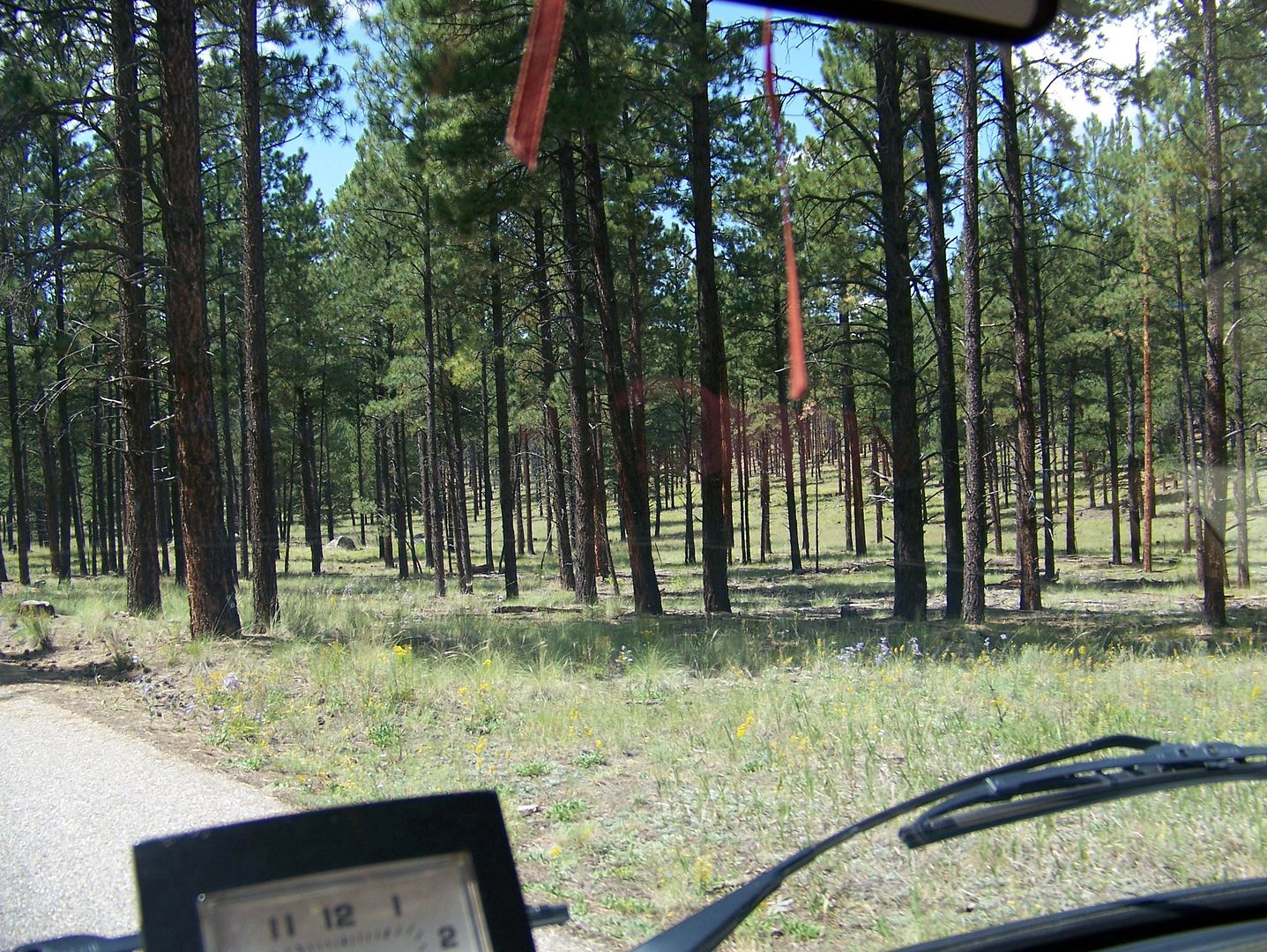 Not here, though, this here spot up towards the caldera is thinned by fire: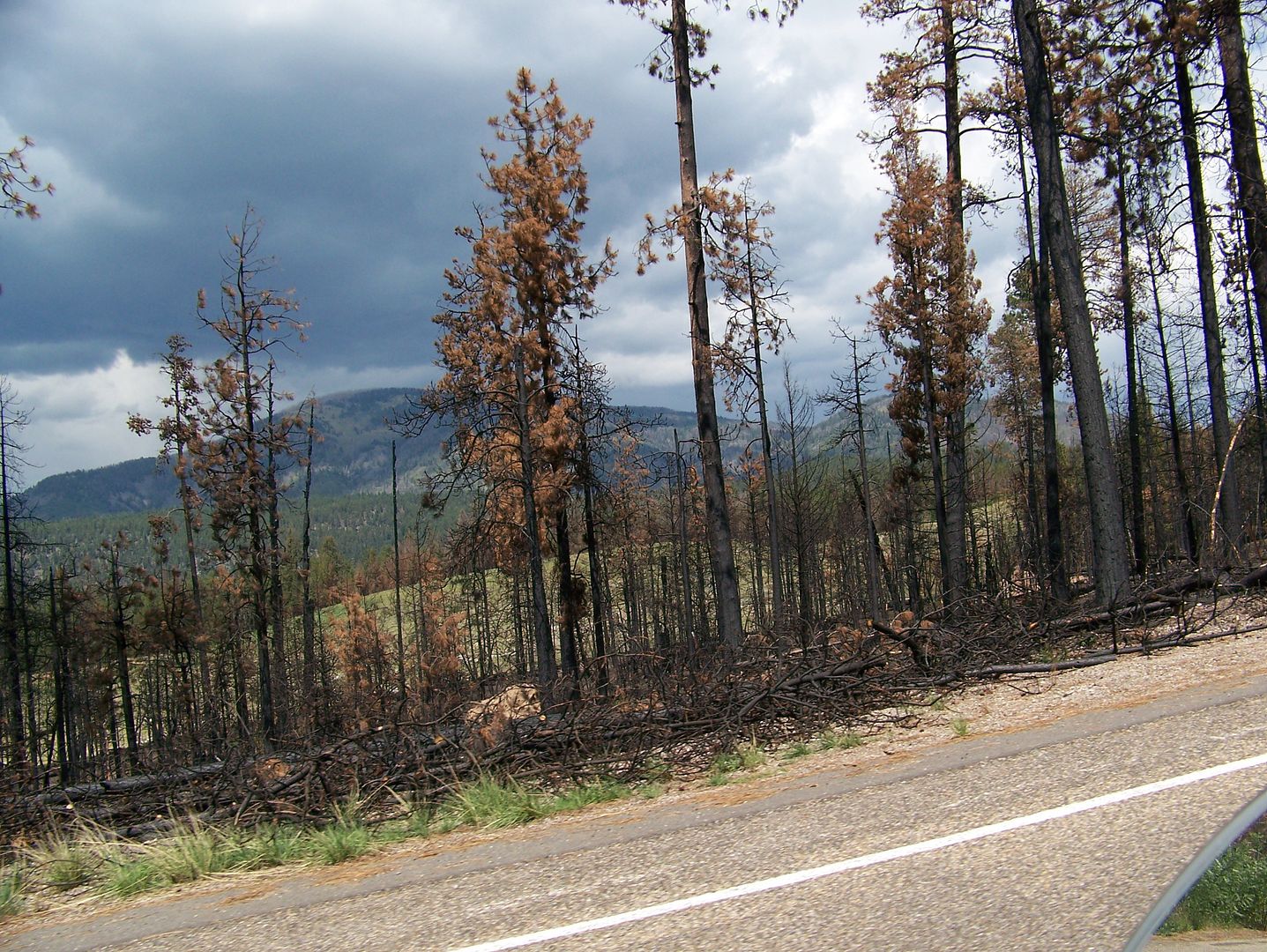 The clouds may mess up my Project List if they decide to let loose, but this is pretty:
Decided to jump over the hill towards blue skies on this very very steep dirt path: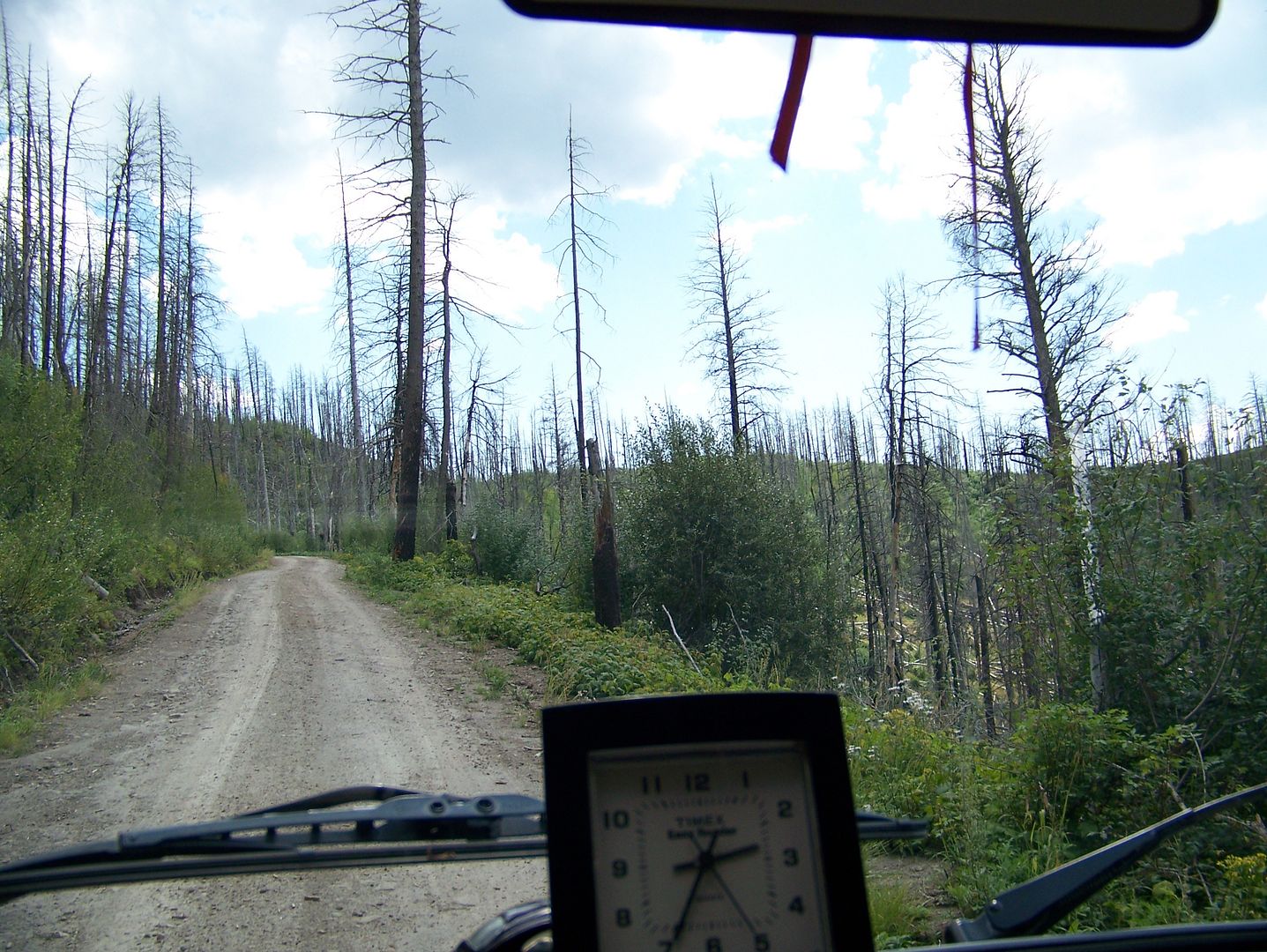 Could NOT get the car going here. Elevation is rich city and low compression city. Wasn't going to get tough on the clutch. Backed off the hillside shoulder and found a little dirt ramp. Advanced the timing horribly. Got going: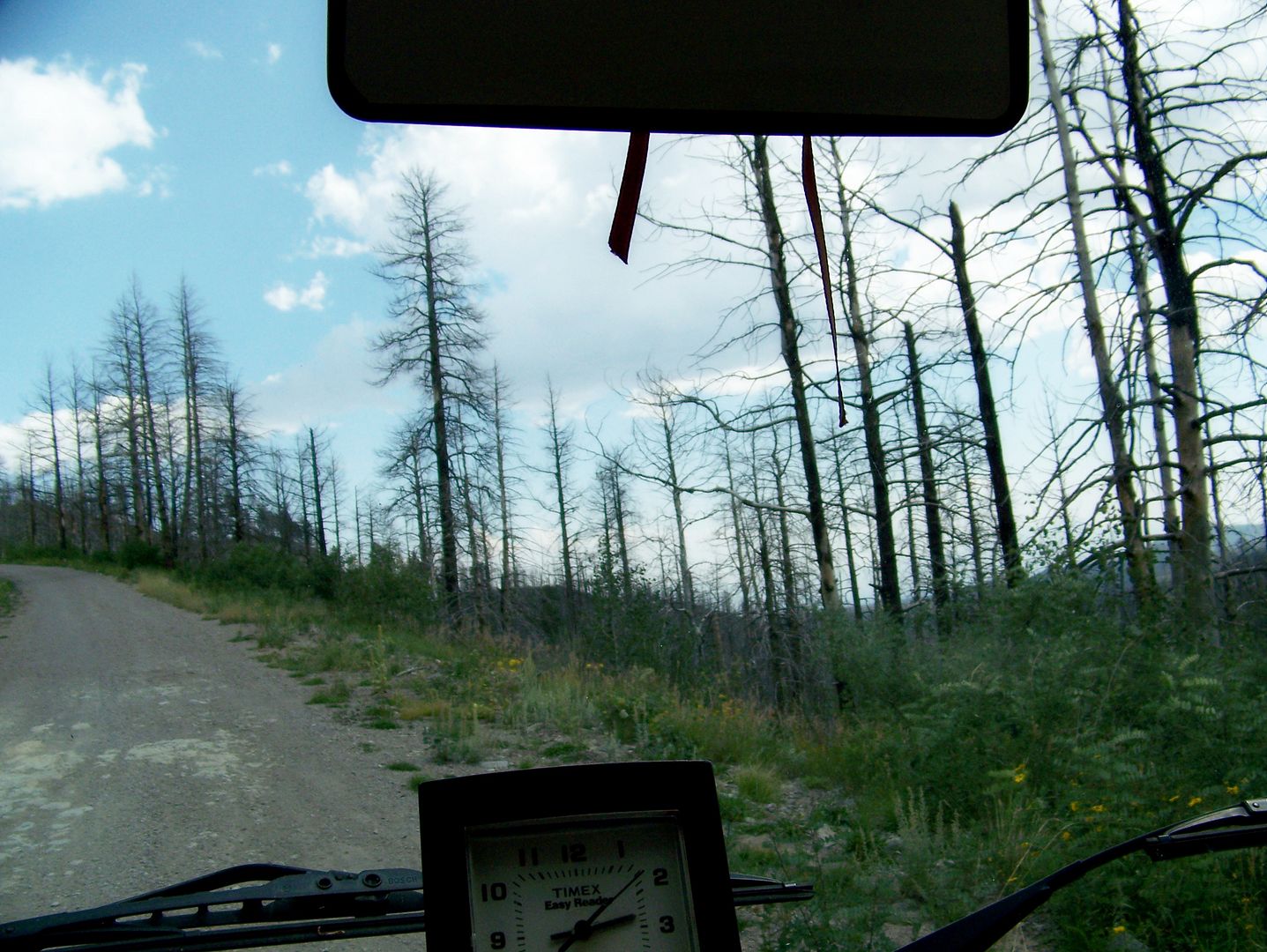 Good little cow takes a breather and a timing re-adjustment. Santa Fe to my left and Albuquerque to my right: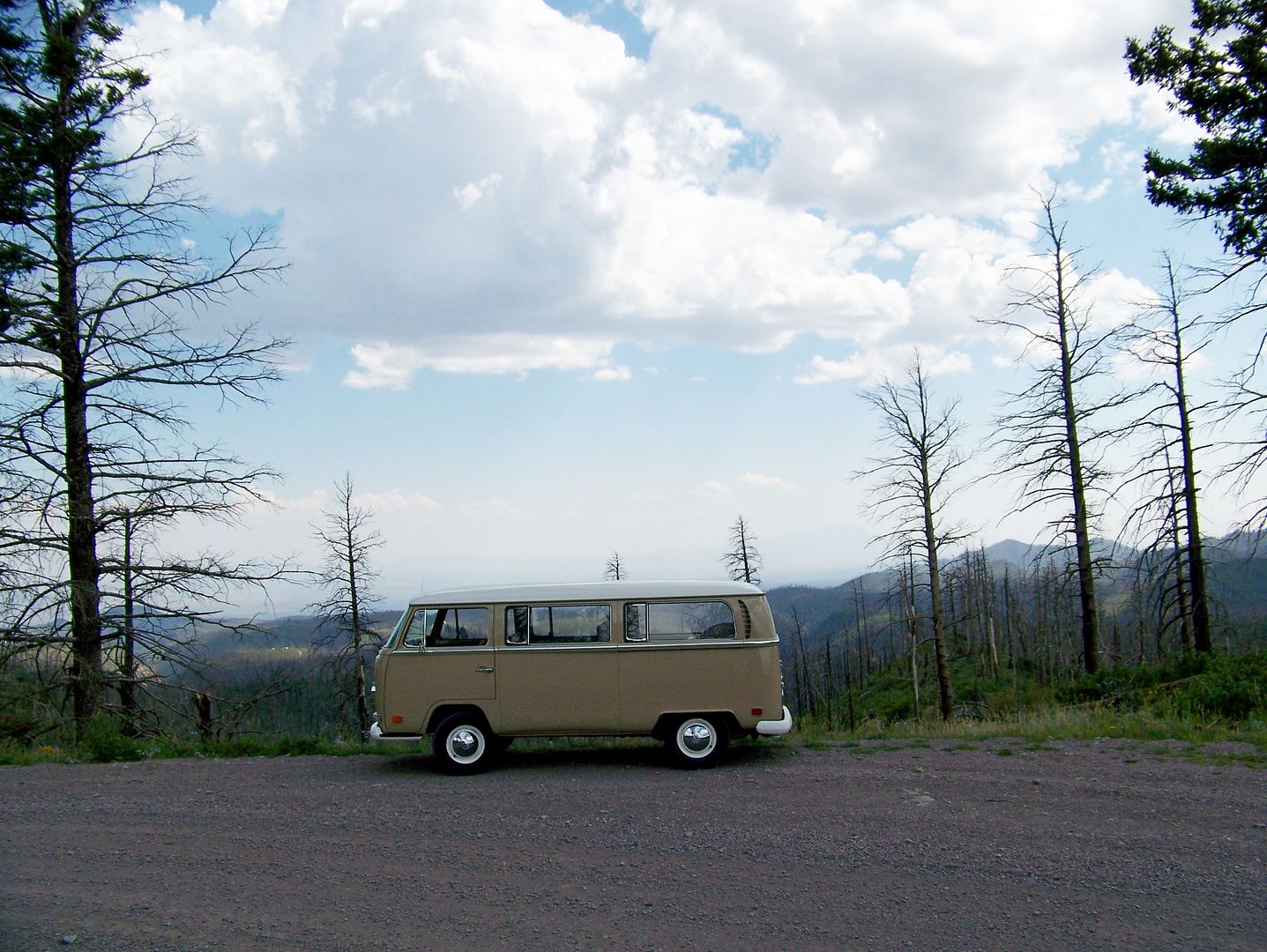 Heavily filtered here so you can see that I was on top of the world. :
Somebody lives out here. Must be anti-social:
Same spot, less telephoto'ed: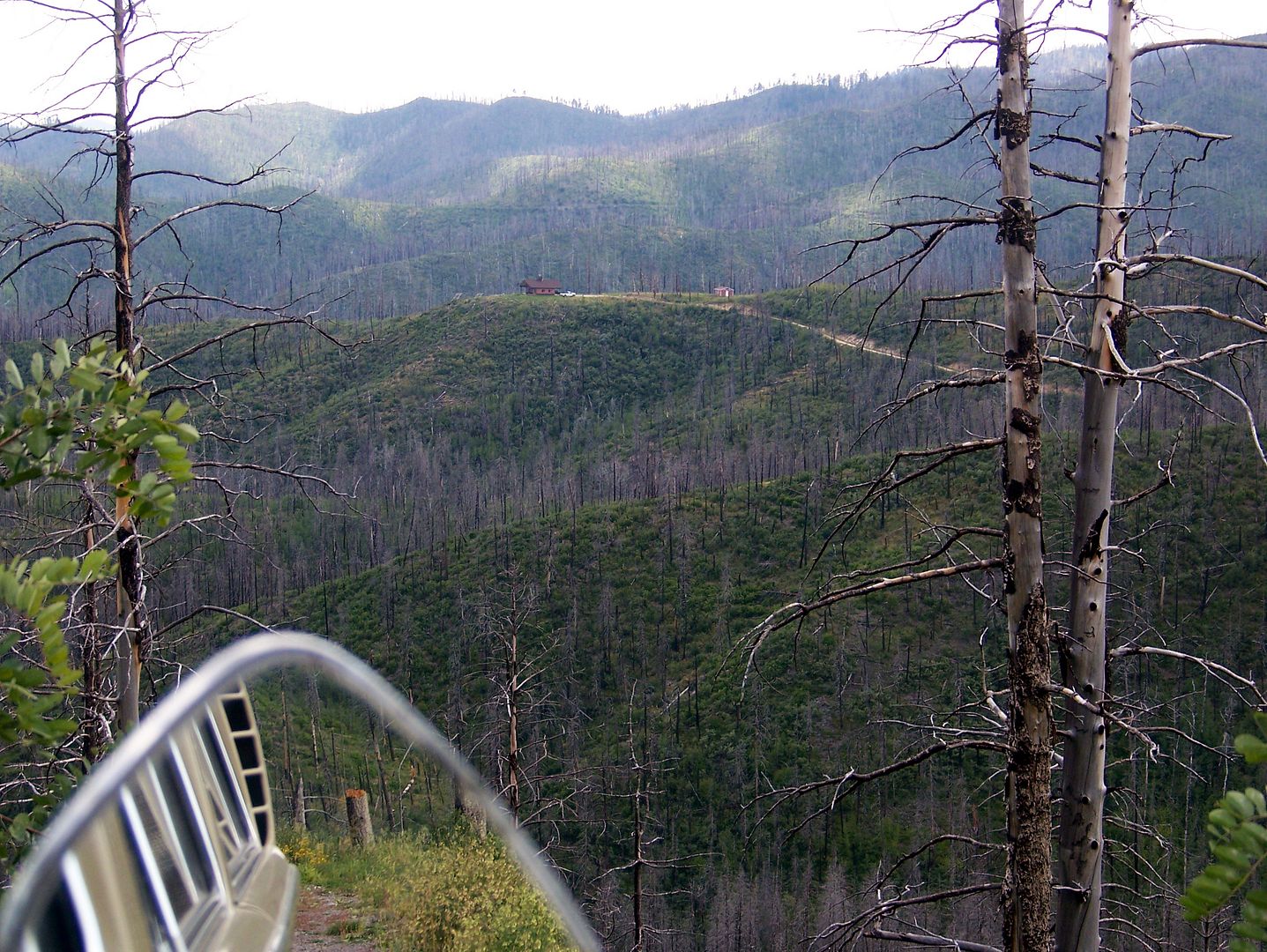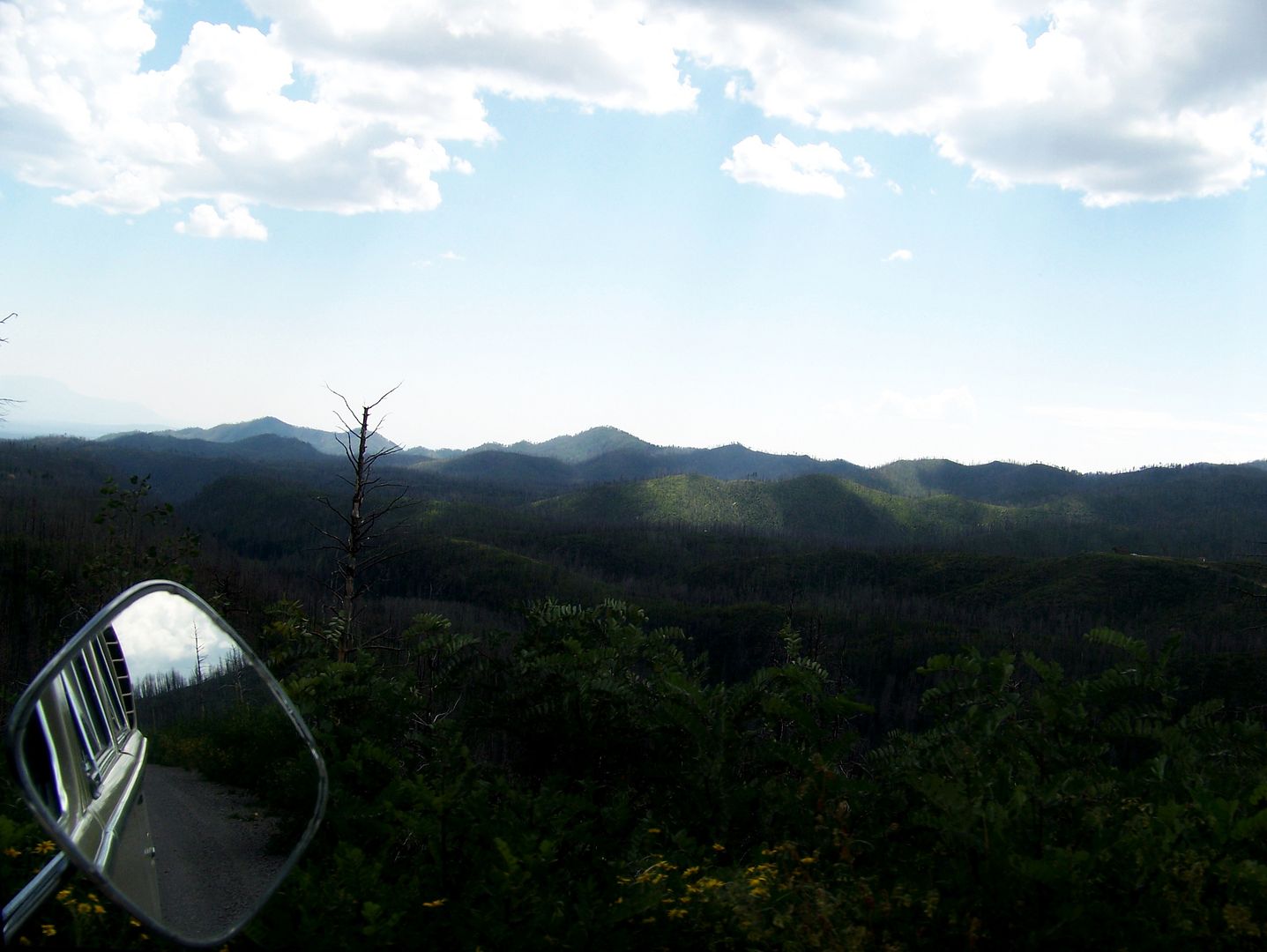 This tree had a remarkable silver/pewter sheen that the camera tried to capture: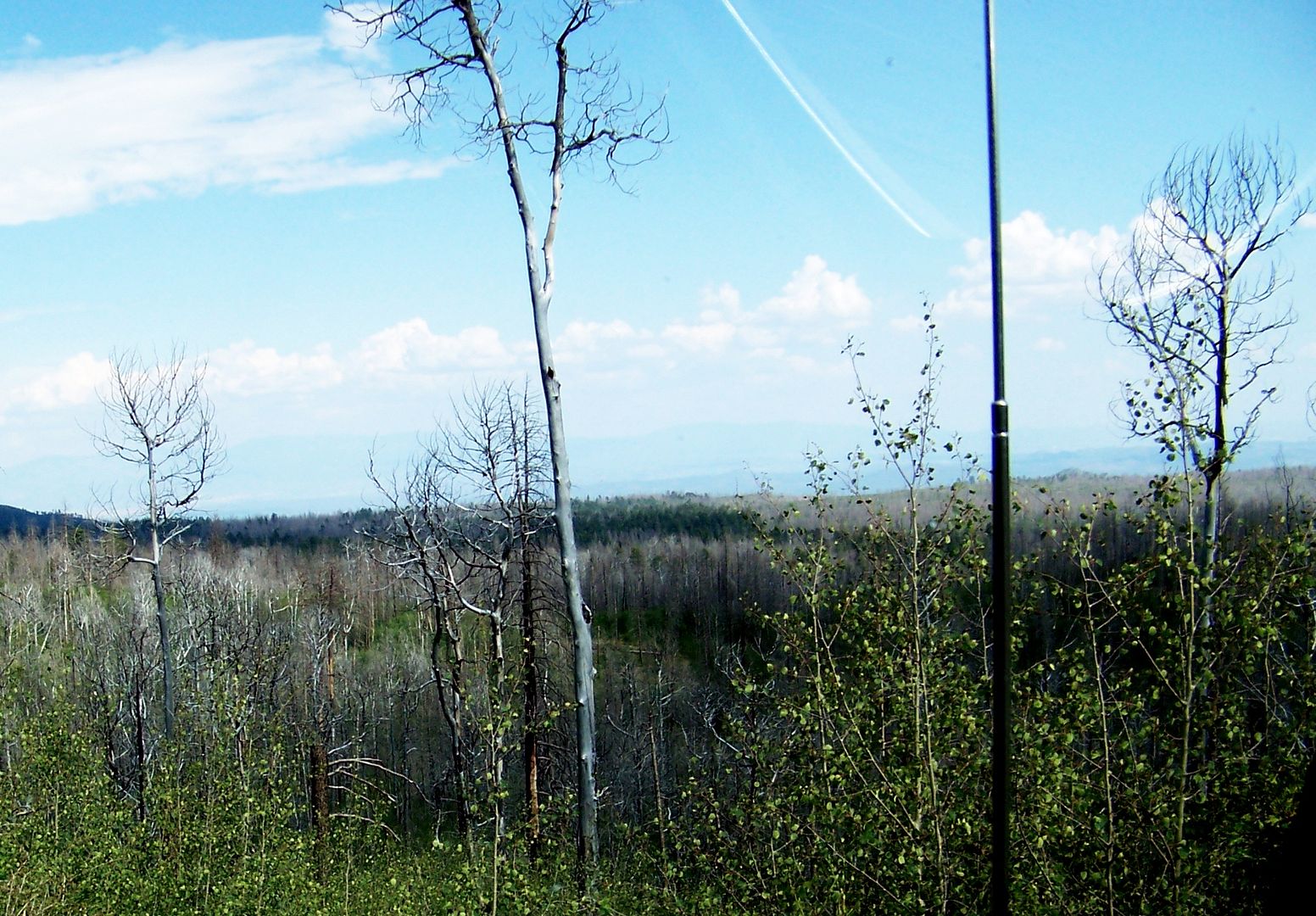 Pow! Cow!
Chloe's pale sister, stuck up in this Nowhere No Pasture while Chloe forages all over the country . . . . :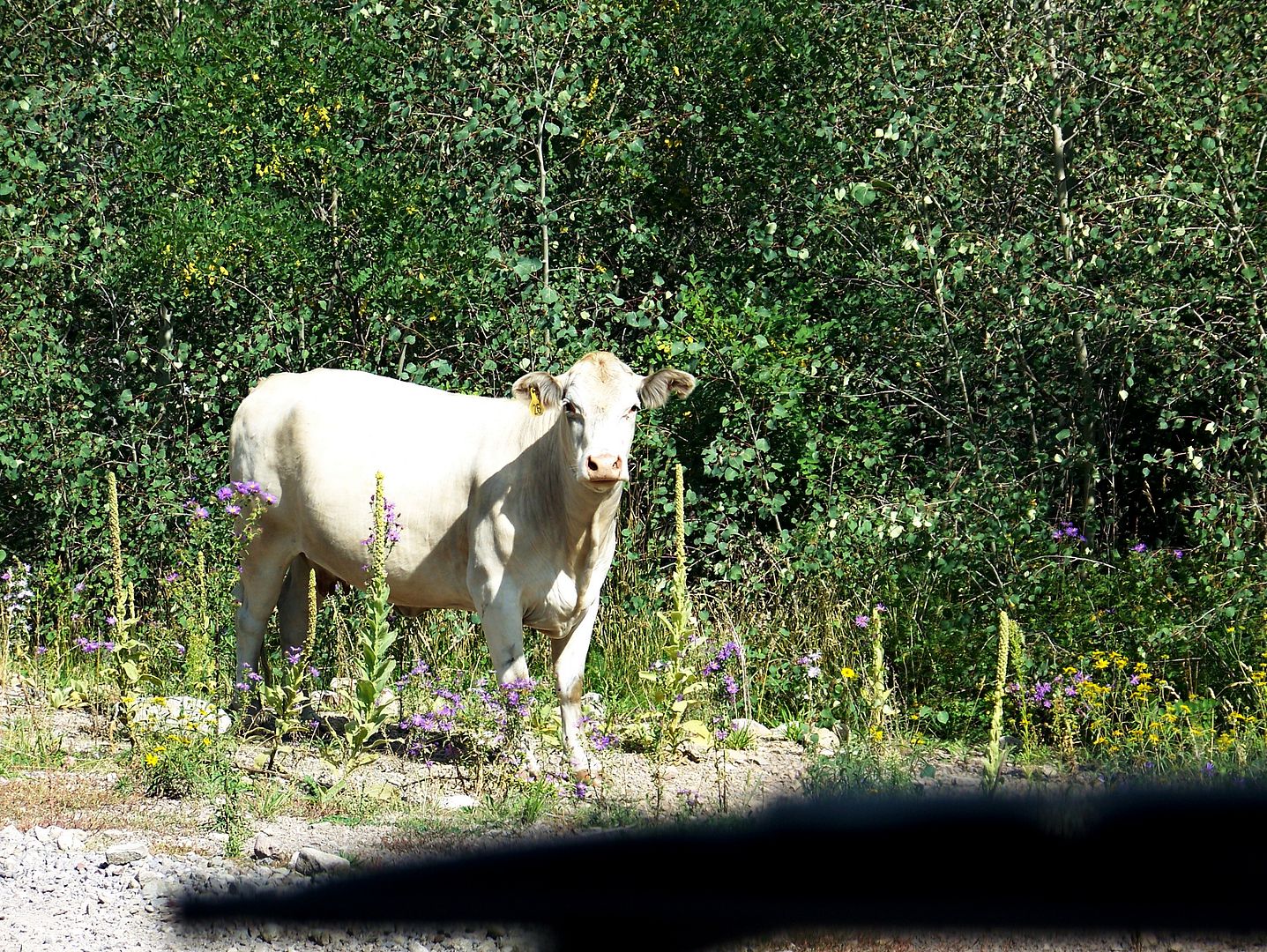 ANYWAYS, here is the right valve train/ cylinder head surface at 13,000 grueling miles.. .. .. :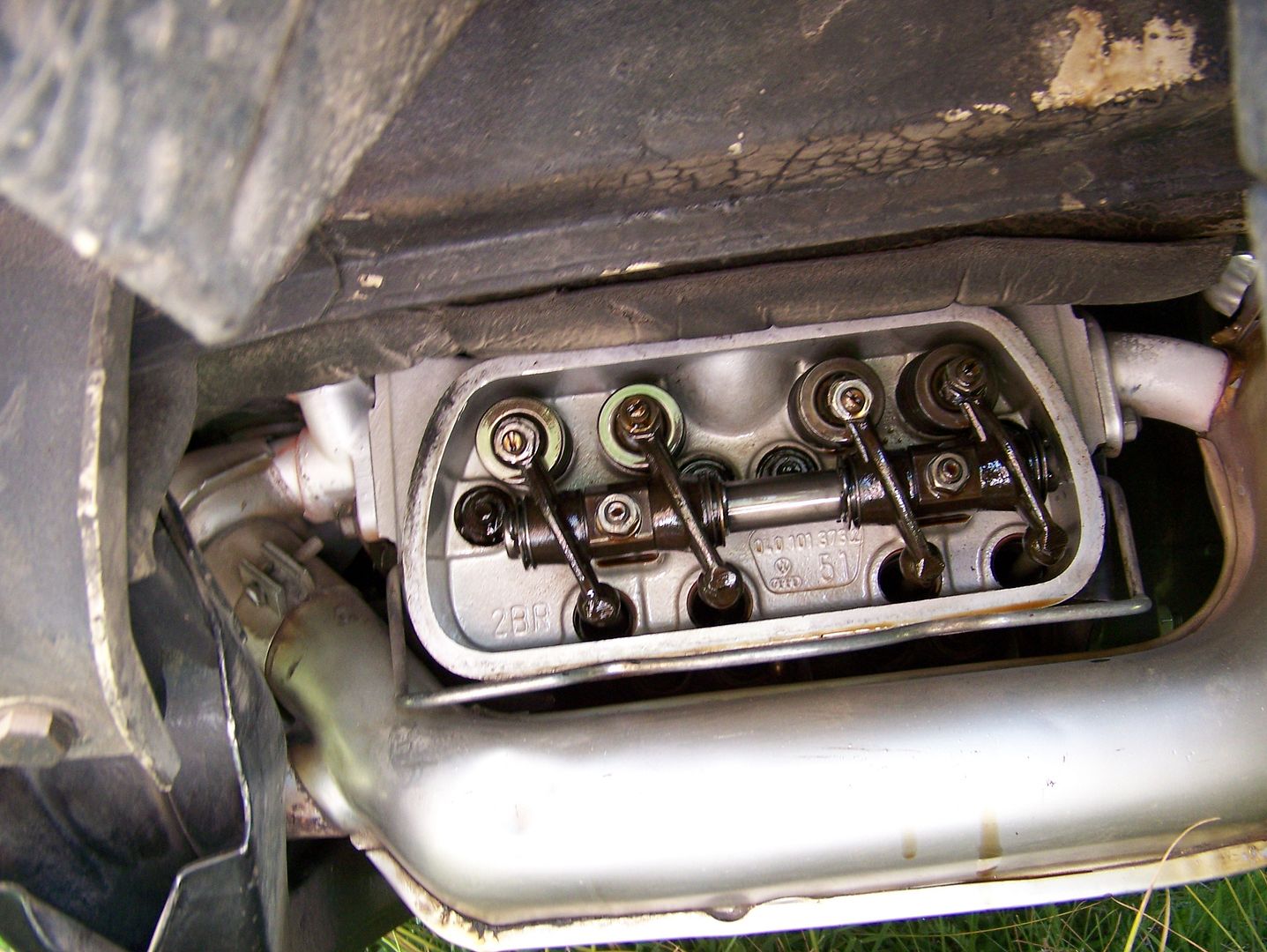 .. .. .. because here is where I decided to repaint the valve covers. Please note that I wiped a little stripe through a grey deposit that has been slowly darkening the inside surfaces: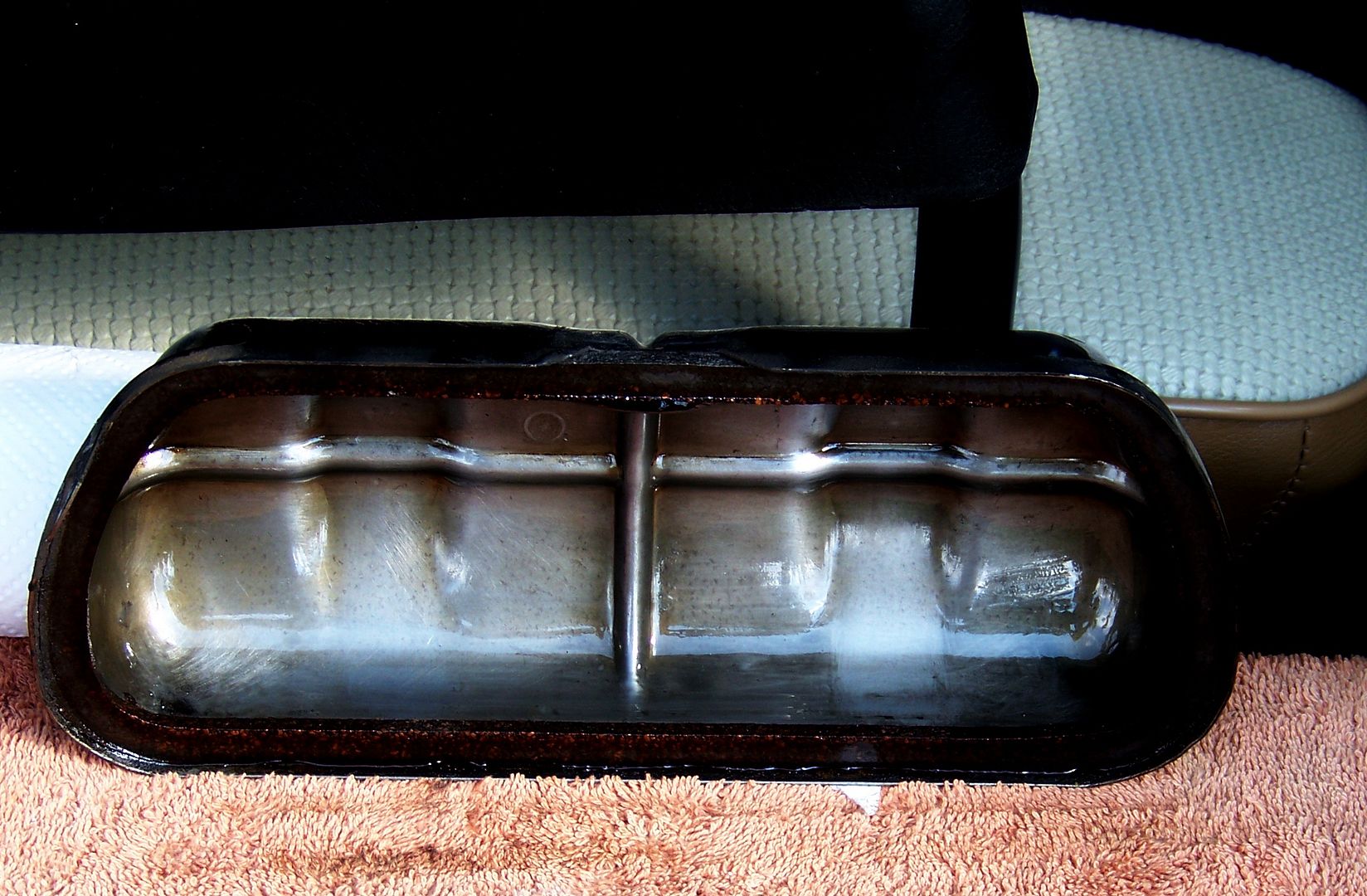 Then the rain found me, so I put on these lovely pewter valve covers and clambered down the hill . . .
(to be cont.)