Follow up from Colin's visit…among the many little things we did was finally installing the inside passenger side window scraper. We had to remove the TMI door panel which revealed ick and decay. I felt it was time to replace the door panels since I had put the current ones in many years ago when Joe repainted the bus. Once you touch the decay it is harder and harder to get back together. I was reminded by Colin to look at the write up and that's what I did…here is my process…
Originally years ago we used collision wrap for the vapor barrier which was kind of neat at the time before I knew about this inside flap thing that was originally there. So I pulled off the plastic wrap and here is the door before cleaning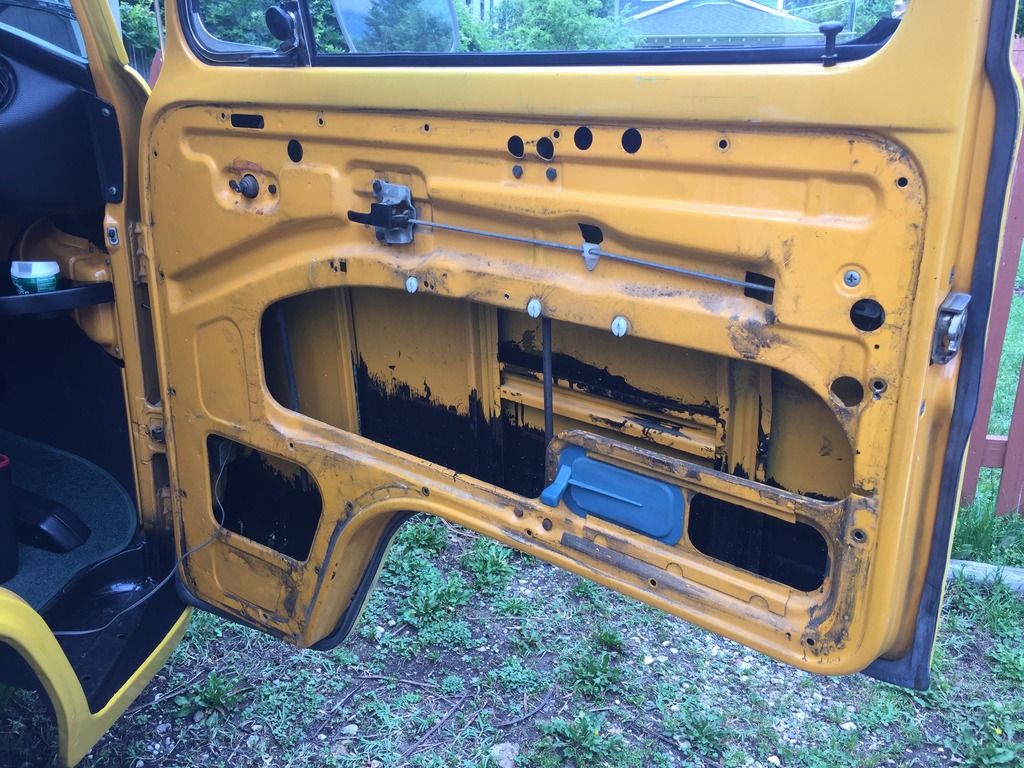 After lots of dish soap and goo be gone it looked pretty good. Years ago I had also painted the inside of the doors with POR15 seemed to have been a good idea looked nice…
I used heavy plastic and Loctite repositionable spray adhesive to adhere the vapor barrier, I made the flap as Colin suggested in the write up I even made one for my speaker hole. Colin's advice to start with it folded and place the flap in first then work from the bottom up was essential. Also outline the door panel to guide you with about an inch extra perimeter was perfect. Just trimmed with razor after, I think it looked great…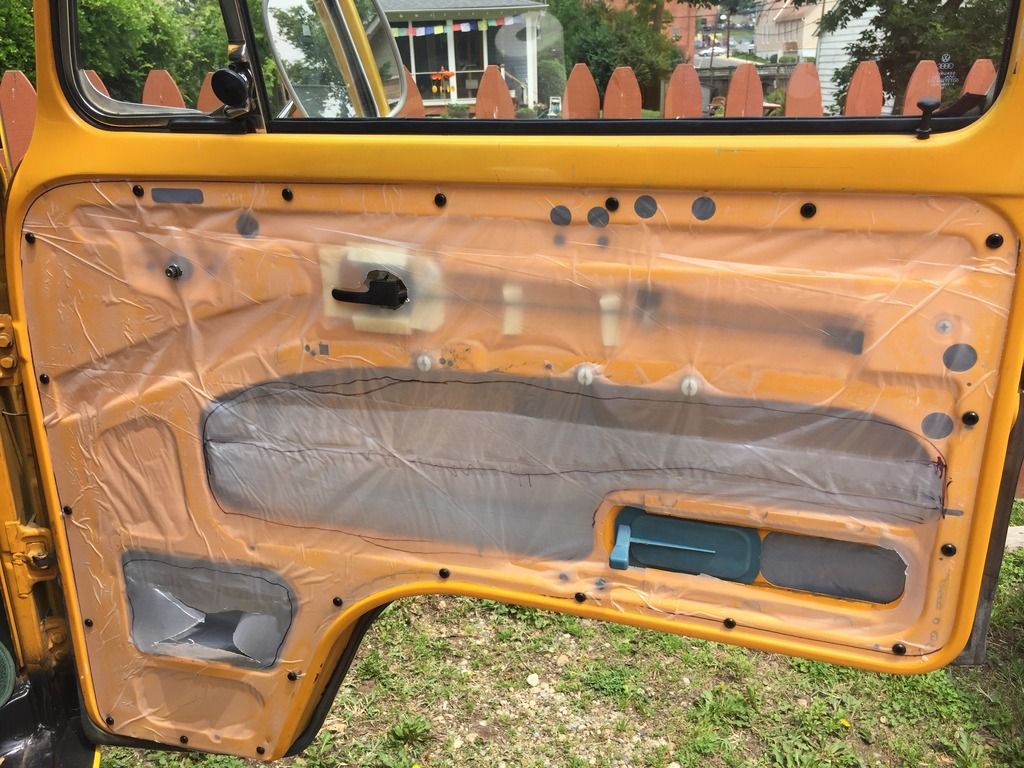 Now I ordered the panel door clip seals from both Mid America Motorworks and Bus Depot. I was initially excited about the MAMotorworks ones but quickly realized these are crap because they are hard.. Hard plastic with a high profile. The clips were hard to snap in and never "snapped" there was no give to hold in the door hole. Does this make sense? But the Bus Depot were like original soft, fit nicely (order the right bus ones) and had the "give" you need to allow the clips to snap in. You can see the MAM clip seals in the above pic I swapped them out…
I found that Bus Depot sold Just Kampers original green panels so I went for it, slightly more expensive but let me say way well worth it in quality. You can see from this picture how nice they are assembled including glue and stapling the cover to the nice thick board. As I was doing this I thought why has no one covered the back with a protective seal like paint? Maybe a rubberized paint…oh well I did the traditional install.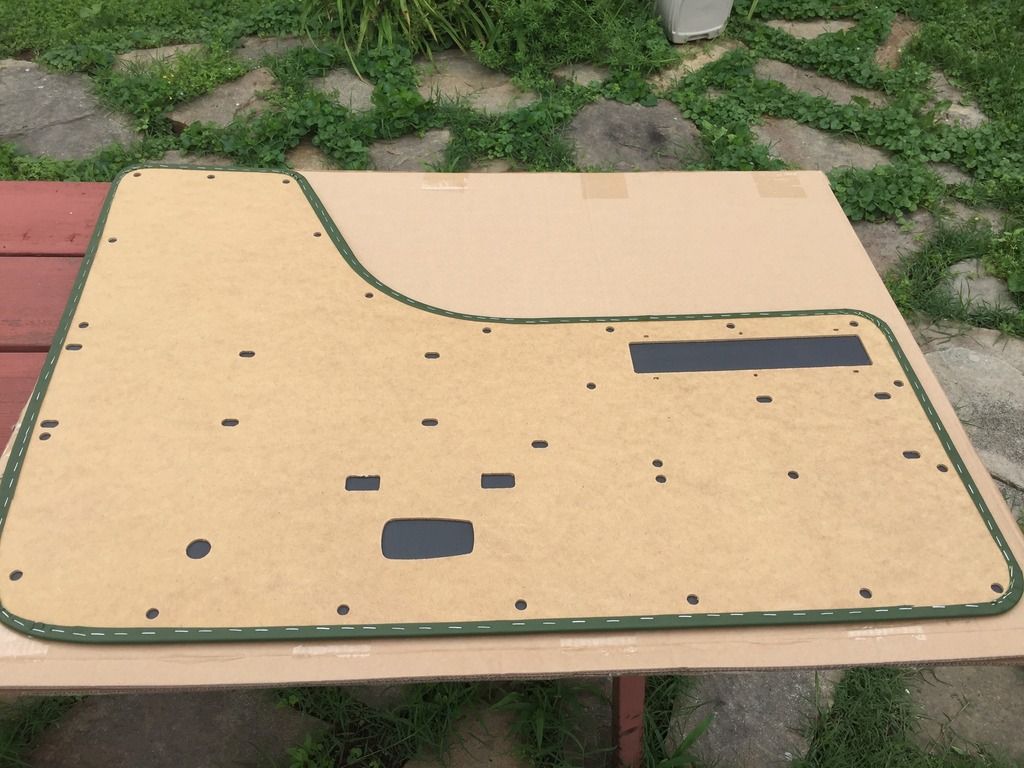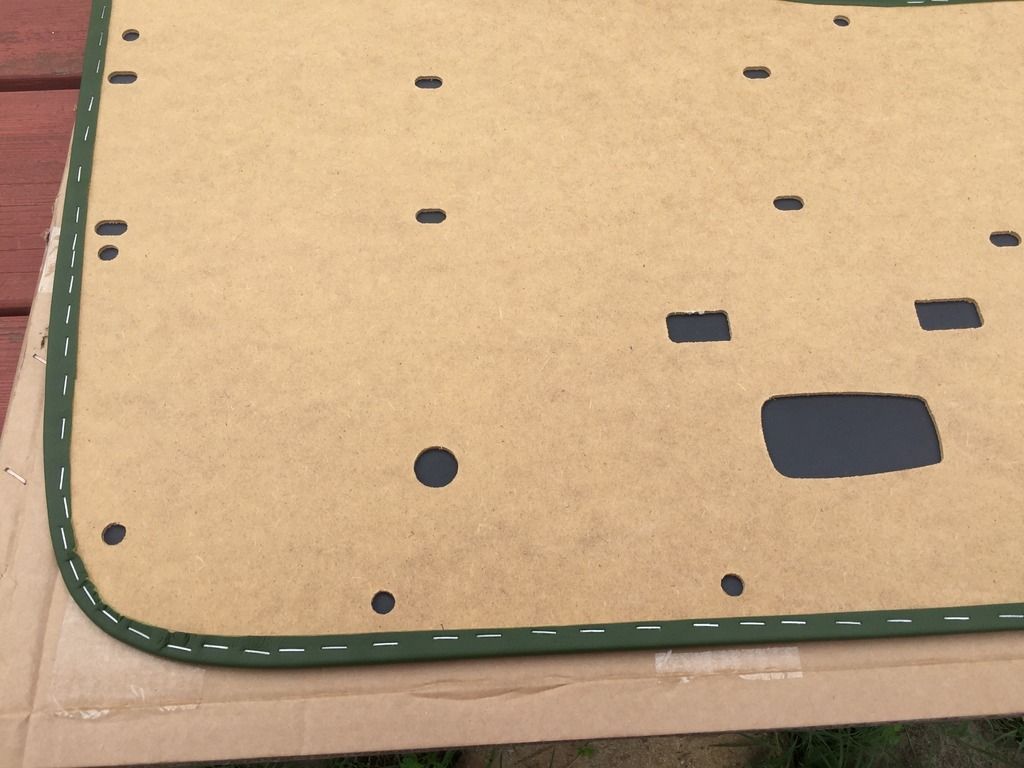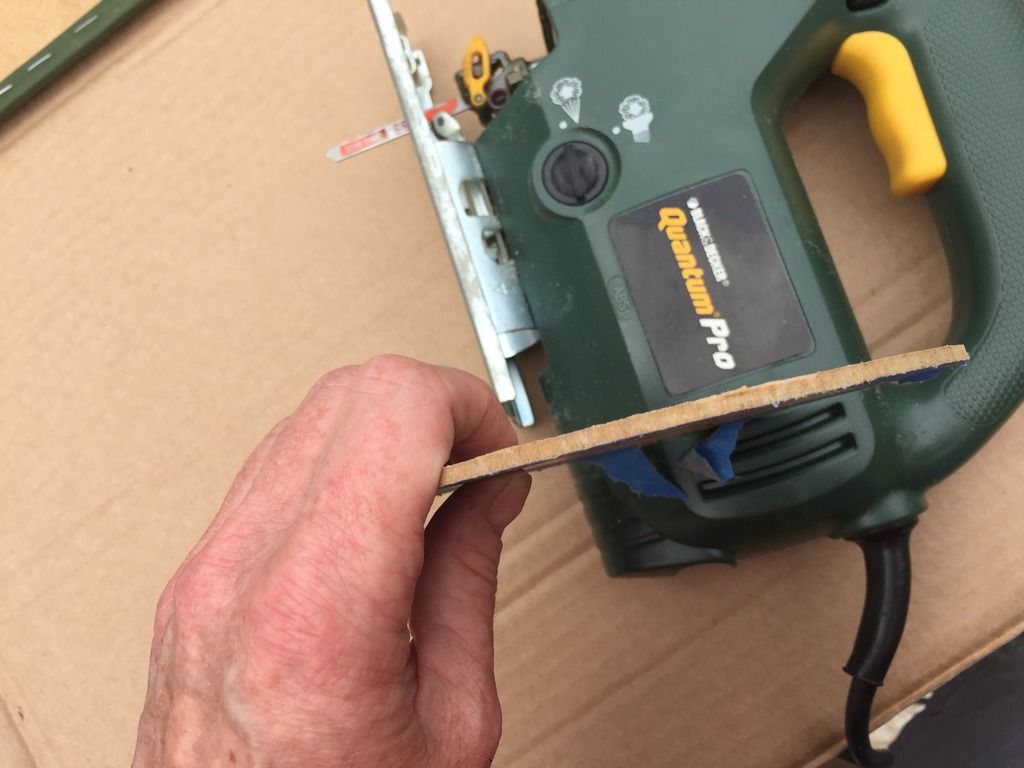 The first one took time because I was being very careful I think the other door will go a little faster. But the door looks very nice I think and it looks great to be back to original green from years of black panels. Colin what do you think of my work?
My all day helper she loves the bus in the yard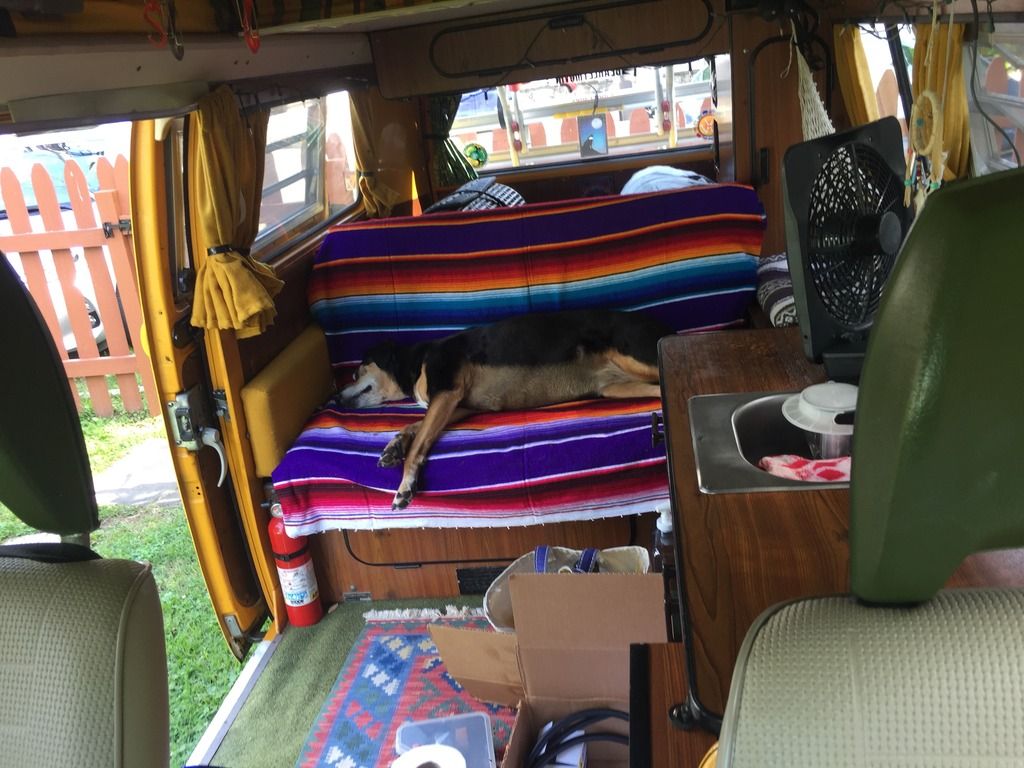 Thanks for all your inspiration Colin

Meg
On a final note Colin any more ideas on the play in the axle at tranny?