I think I have arrived at the point where I have to explain myself, otherwise it is utterly incomprehensible to those who possess common sense.
Why I Am The Way I Am
I had escaped the world of people, particularly big capricious adult ones, by the age of four and a half. I retreated to my own world of beloved objects and visited imaginary friends splattered across the 14 acre homestead. I even had a 1/24 scale plastic VW split-window (1962)ambulance that I turned "deluxe" by sawing in some corner windows with a grapefruit knife. I was intensely loyal towards the mechanical universe, and used to apologize to the family car when I would piss off my mother and she would drive . . . harshly on the way back from teacher conferences.
I have not changed.
I am loyal to the "life" of things. So when my jack failed during the engine installation, it was not the moment to just toss it. That jack has been with me every day since 1995, it has lifted my pig Lincoln, the BMW in the snow, the Road Warrior, my old Lexus, the new Lexus, it did the Squareback engine twice, and it has been a loyal workmate at every Itinerant Air-Cooled call since 2003. I will use something until it is dead, then bring it back to life until it dies again, and only if it does not then rescuscitate after extraordinary measures, will I declare it "done".
I bought a new floorjack at WalMart, a whoopdi-do low-profile "racing jack" painted black with a decal of checkered flags (puke) and the damn thing would not fit in my plastic floorjack case. So I took apart my brand-new "racing jack" and modified it's hydraulic ram to fit in my old jack.
A screwier jackass jackoff jack on sort of day, I have never had. I had to dremel 9/16" pins down to 1/2", had to ream out my old jack frame members to take the new pivot axle, it was insane. And because the new jack was wider, it's hydraulic ram pivot was wider, and I was not going to dremel that sucker down, so I had to stomp on the old jack's frame members to get the lift shaft nuts started, and I had to dremel the plastic case! to get the wider Old Jack With New Hydraulic Ram to fit.
But, it lifts with authority (2 extra inches of lift!) now, and it has no checkered flag decals either. My modest compatriot out in the Itinerary lives!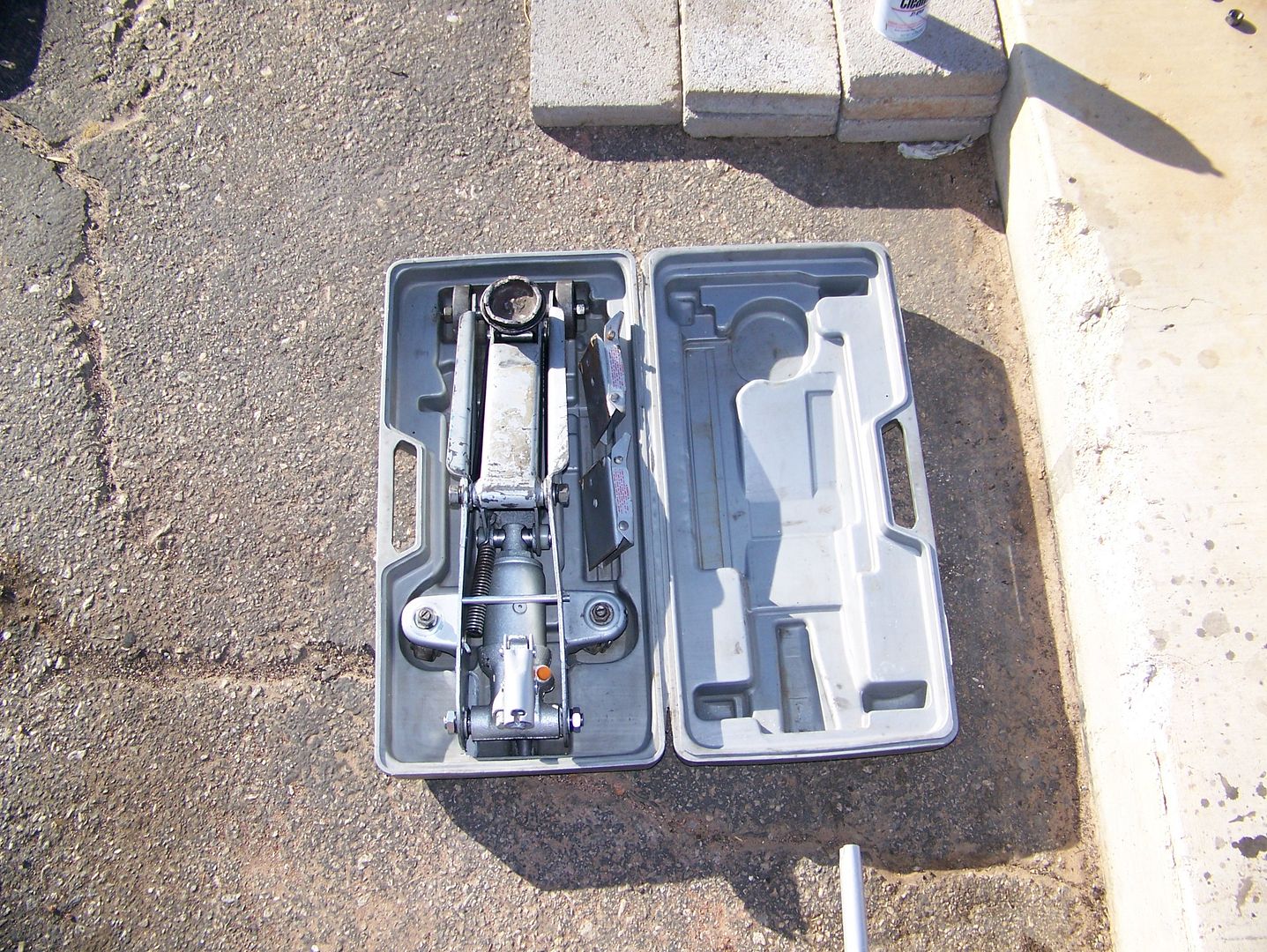 So why would I *not* try to rescusitate my battle-axe laptop, the one I am using right here?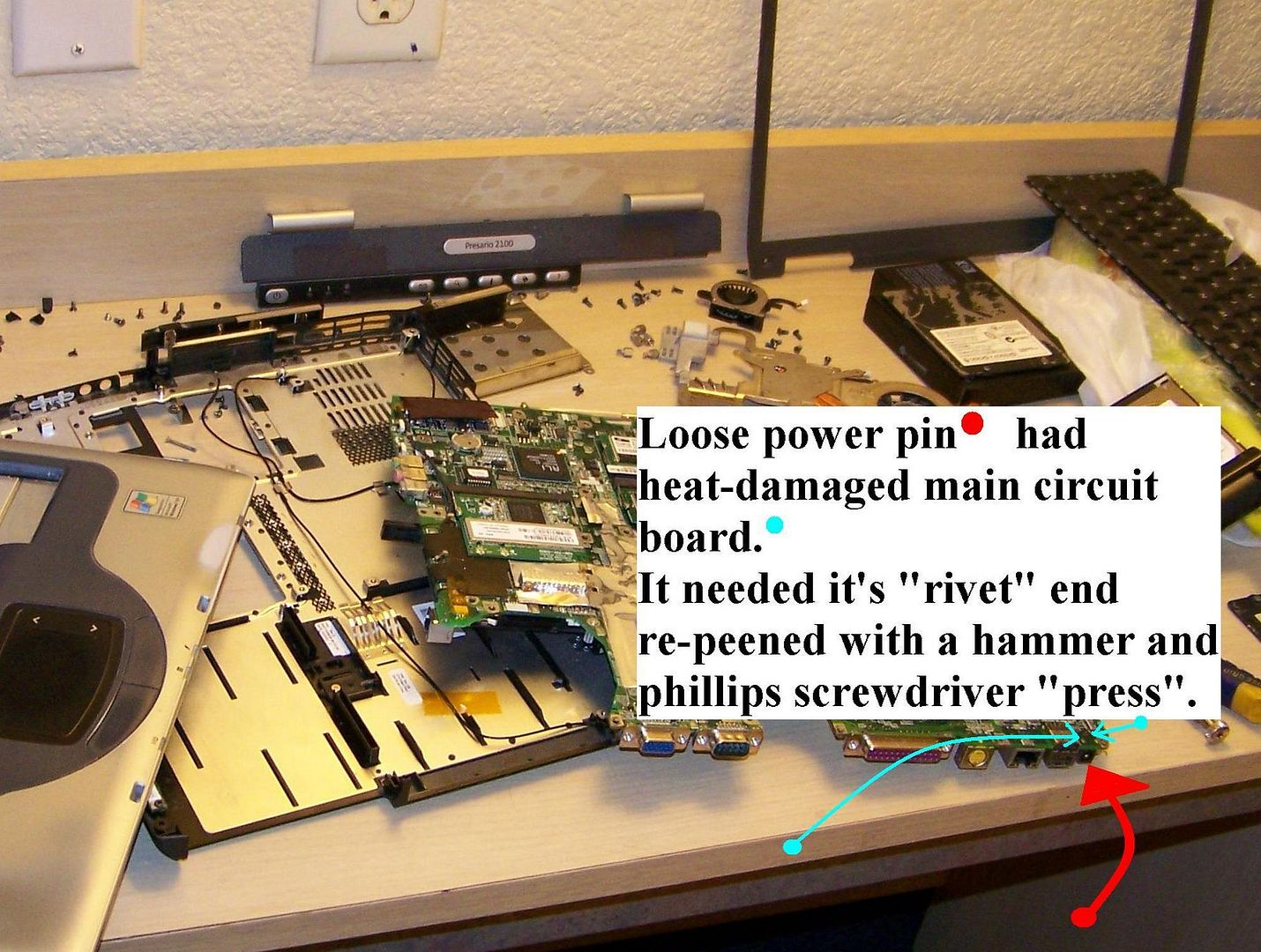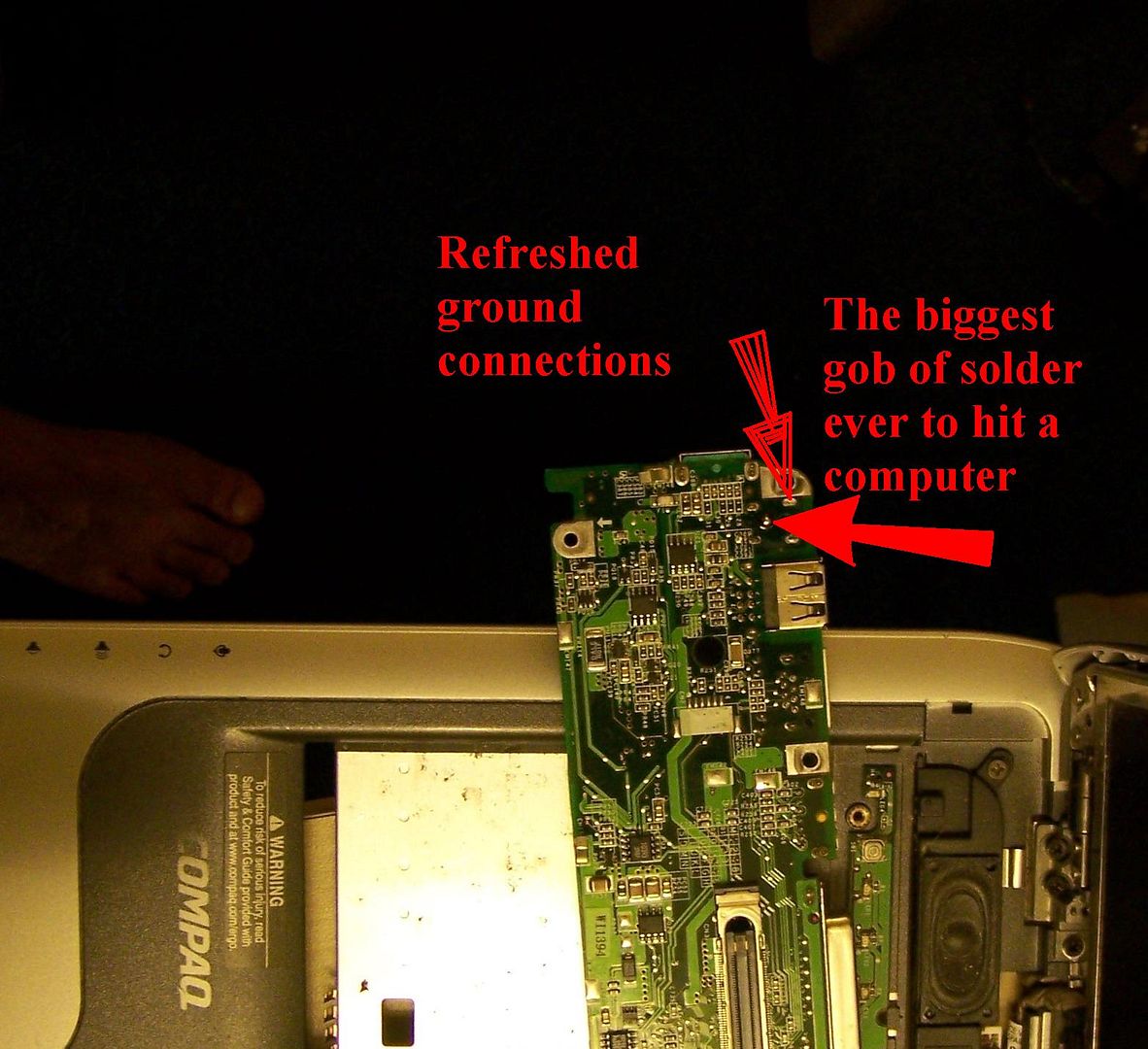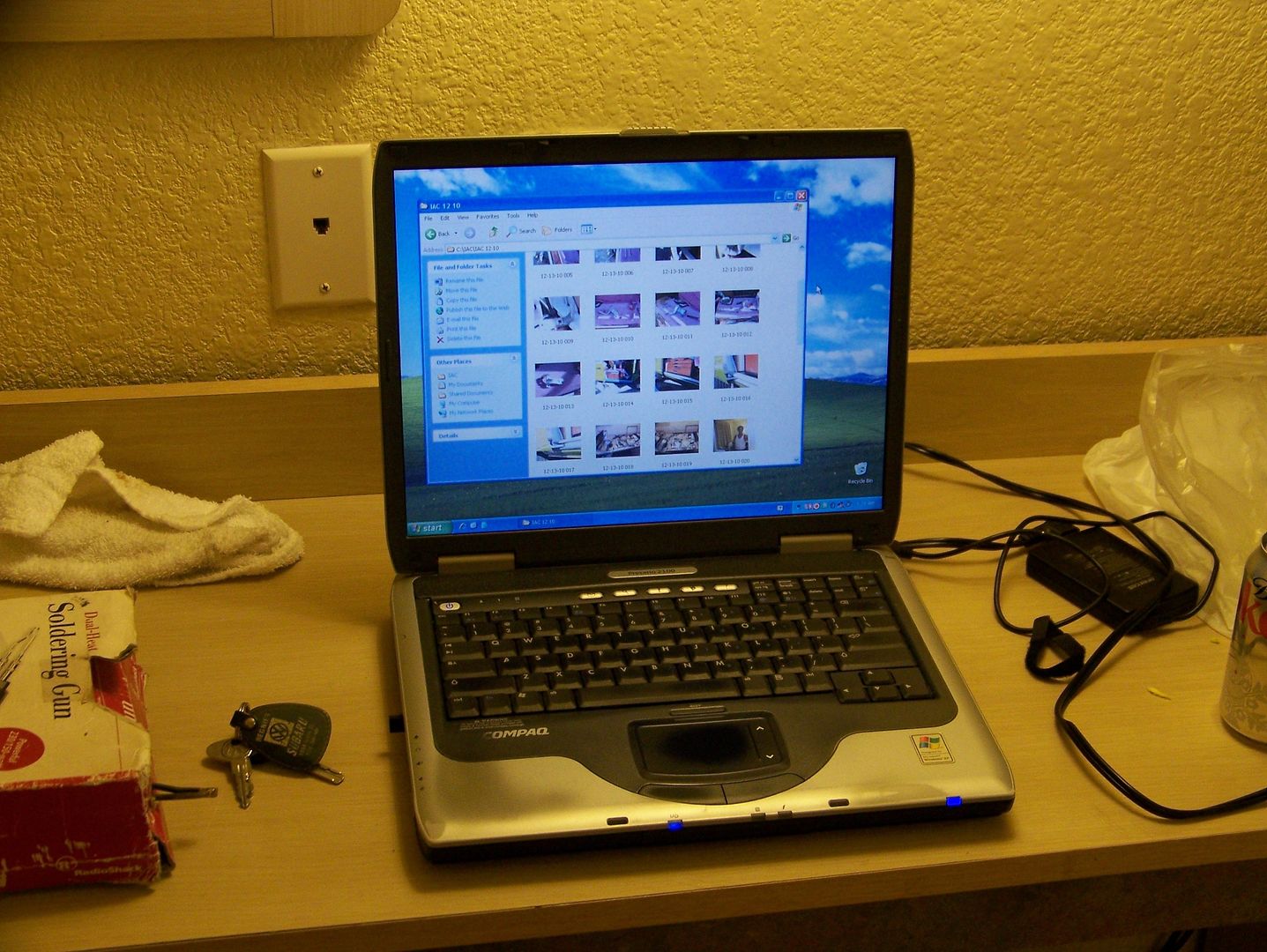 I am using my old 80gig Toshiba hard drive, temporarily, but I need to figure out a way to access and utilize the newer, recently killed 140g Seagate where all of you Itinerant Graduates reside. If this power supply connector-to-motherboard solder job holds (if it doesn't, new laptop time), I would like to invest only in a USB-to-hard drive cable and see if I can find and install a good replacement hal.dll file in the Windows system32 folder on the Seagate. Otherwise, it will have to be slaved and harvested onto this little Toshiba.
So this is who I am . . . autistically loyal to us old junk, and very much up to the challenge of not keeping up with the Jones's. I like that anything I own is going to have a full service life. Even my luggage bags, the most over-used luggage ever, have been with me since 1976, they were recently refreshed with over 200 safety pins.