But first, let's review the weather forecast here in Yuma Arizona, a very honest town with lots of real history before it got cookie-cutter stamped with the same big box crap as everybody else, GLASSEYE.
Saturday 77* Sunny
Sunday 79* Sunny
Monday 80* Sunny
Tuesday 80* Sunny
Wednesday 78* Sunny
. . . I like the trains, Glasseye! Makes a nice nighttime western music.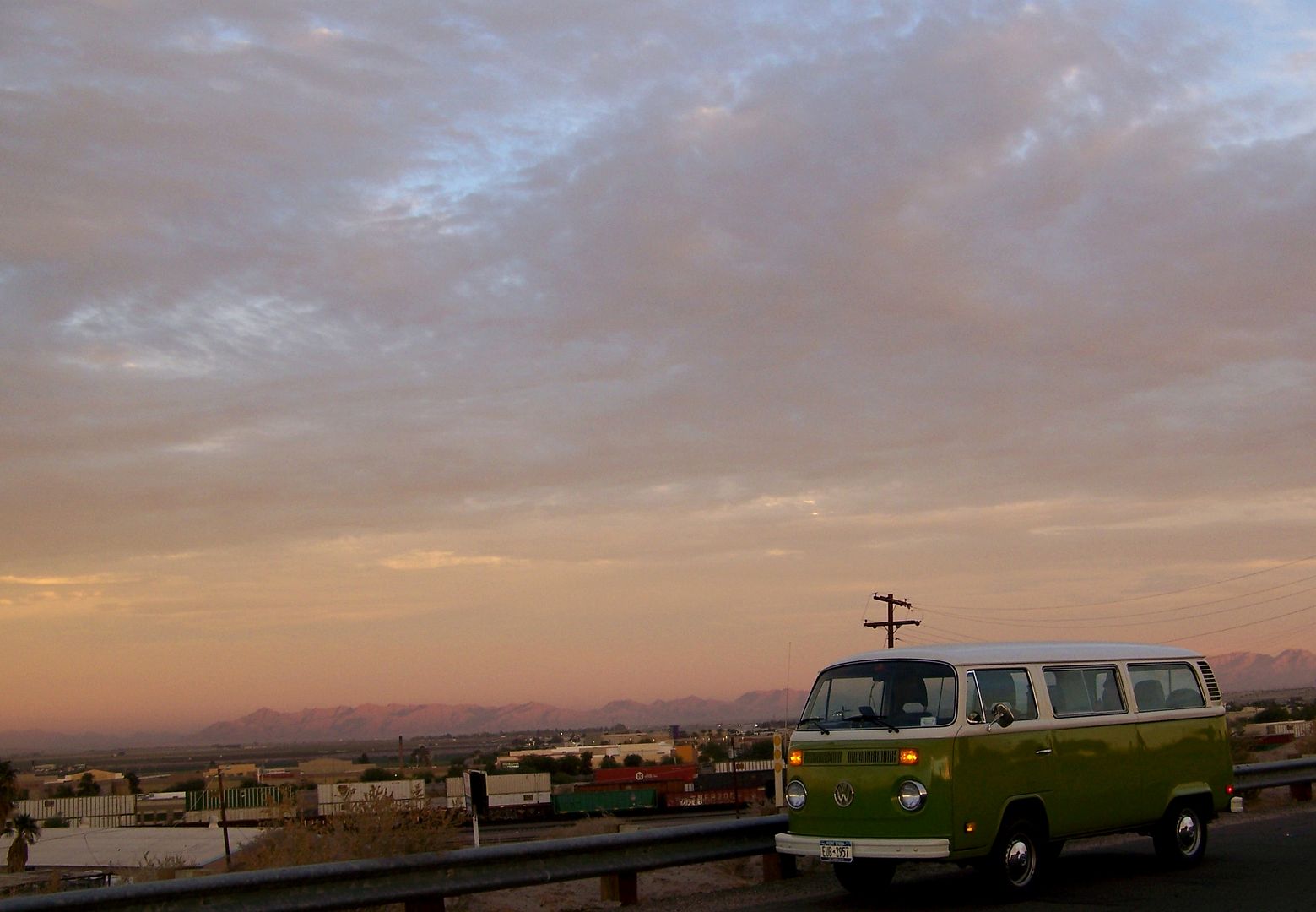 OK, so the firewall or bulkhead or gas tank cover or whatever, had these gross sound deadener sheets plastered all over it. It was time to clean up that mess: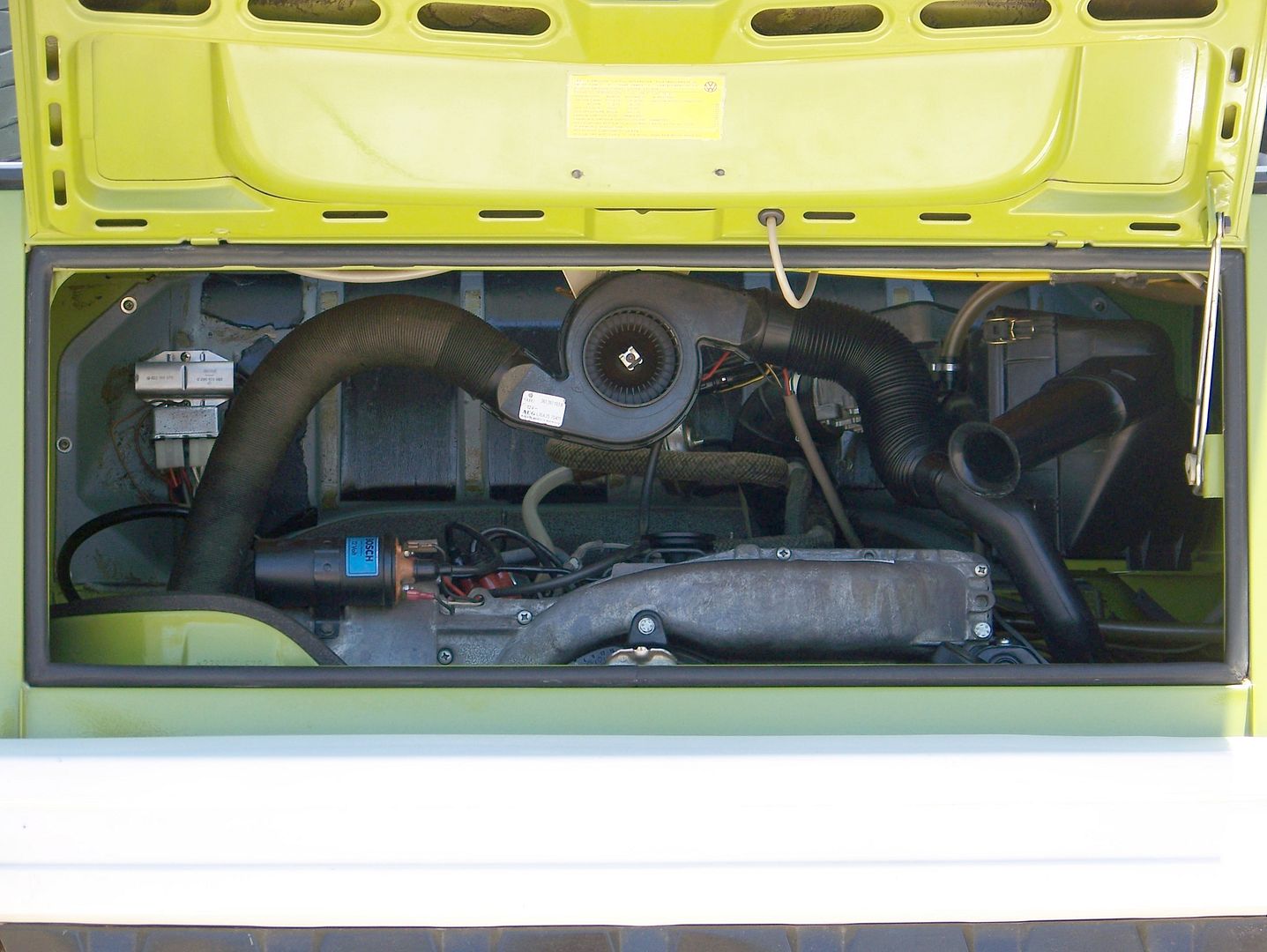 When I yanked it out with a pop, I realized that it was not going back in without dropping the engine a little. Well, once you are dropping the engine a little, you might as well get to the endplay you've been fretting over since Scranton Pennsylvania, right?
So I found a nice abandoned church parking lot with a nifty little concrete platform. I built some concrete slab ramps for up and back down: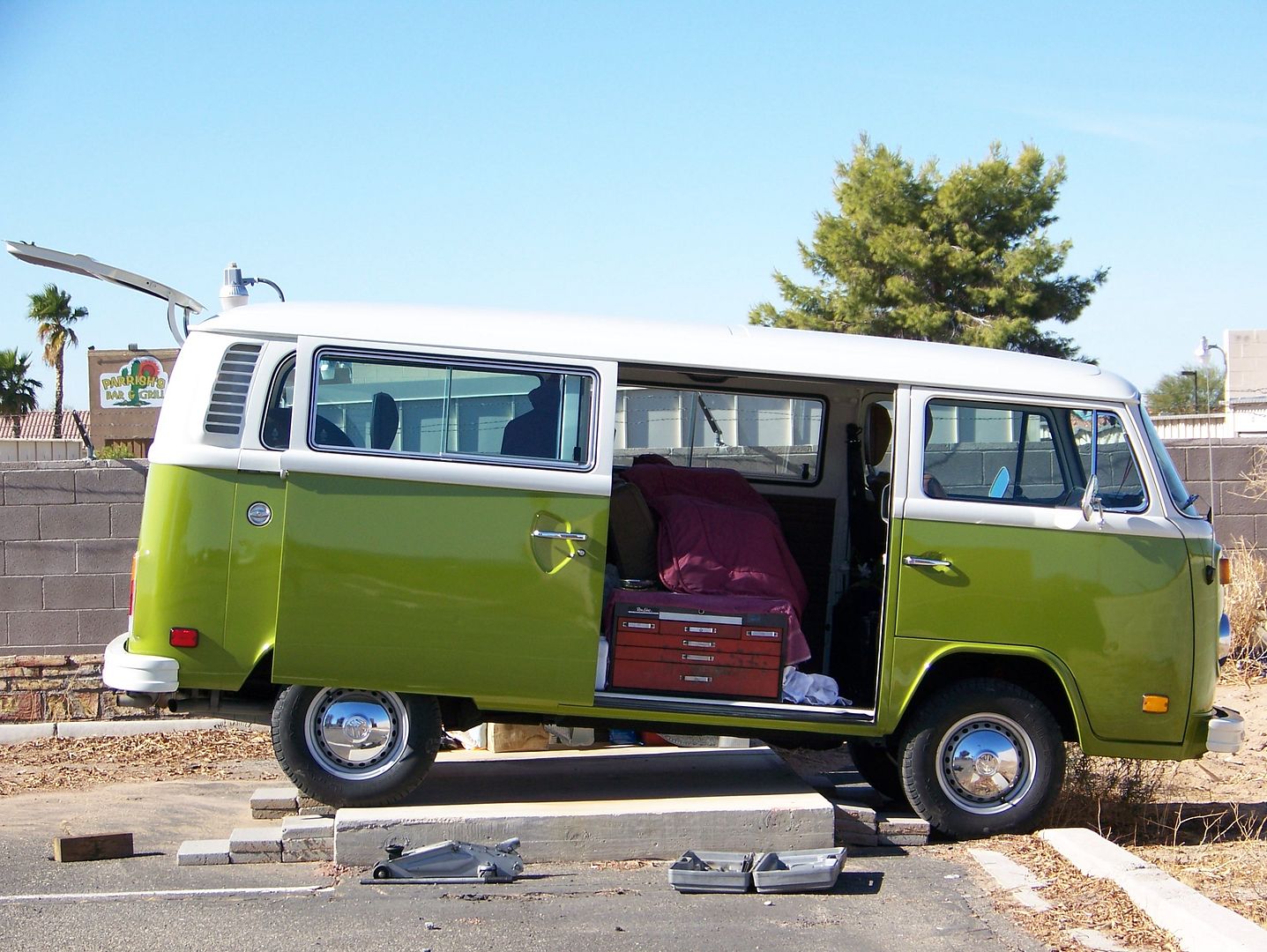 This was the only way I was going to get to the engine to clear under the bumper without jacking up the car itself. Note that the floorjack is pretty close to fully extended just to reach within a couple of inches of the bottom of the engine, even with my 4X4 block:
The plan was understanding that the jack would not reach the engine. I was going to let my bottle jack take the entire engine and transmission down to the floorjack, and by that point, the engine would come out fully dressed even with the foam seal fully installed: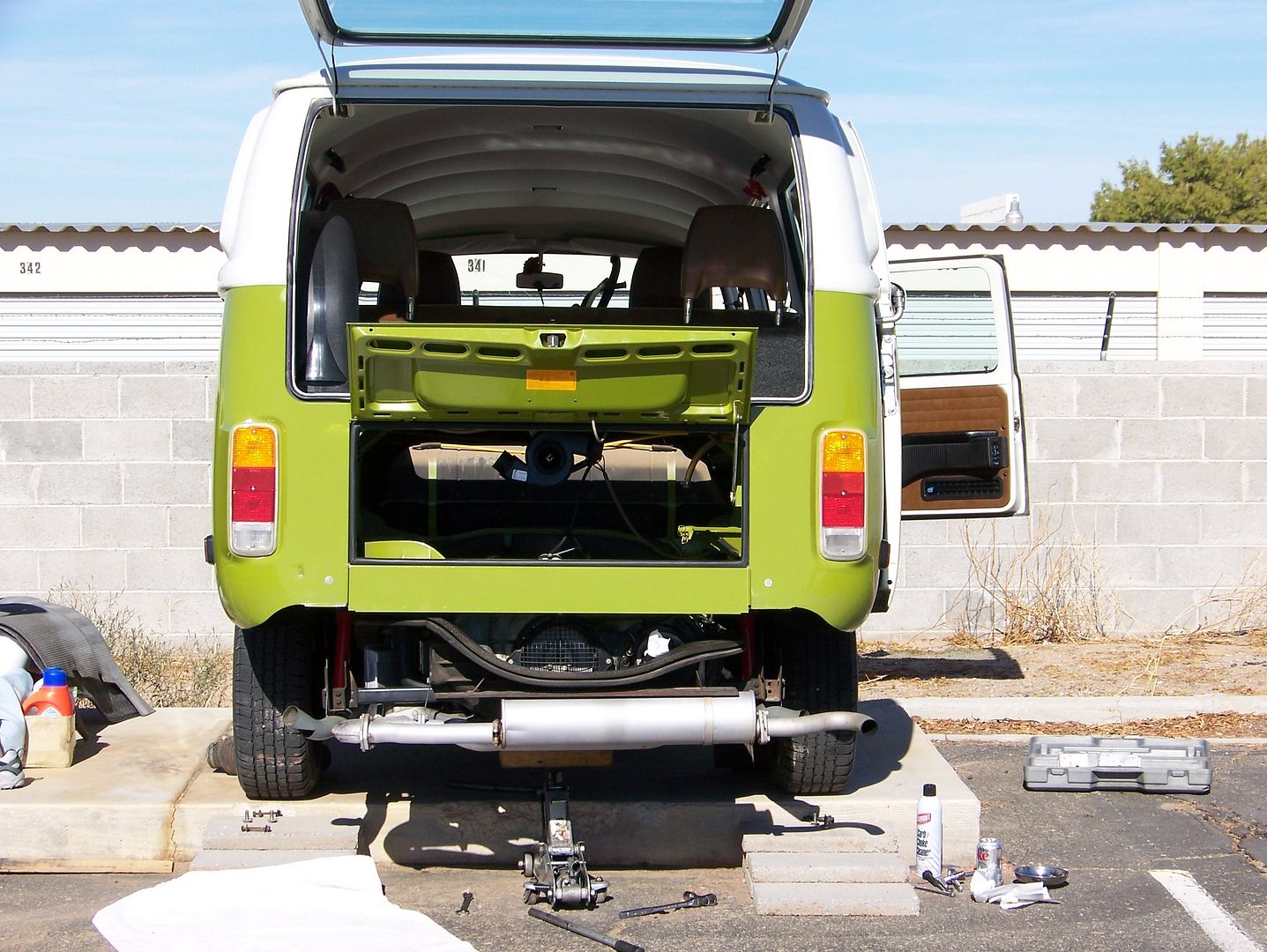 See? Everything cleared underneath the apron: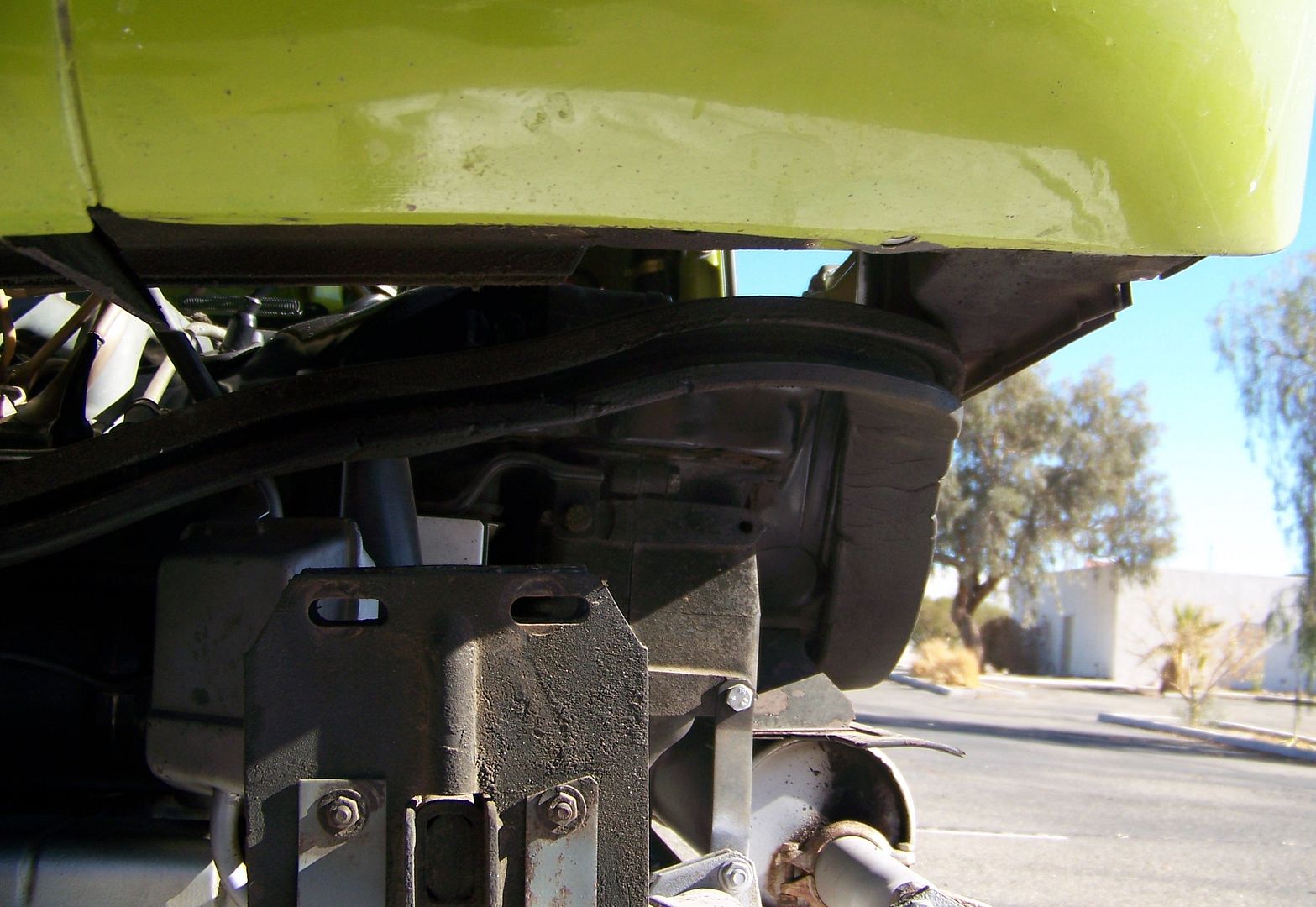 And here the engine is, all clear and ready for endplay adjustment: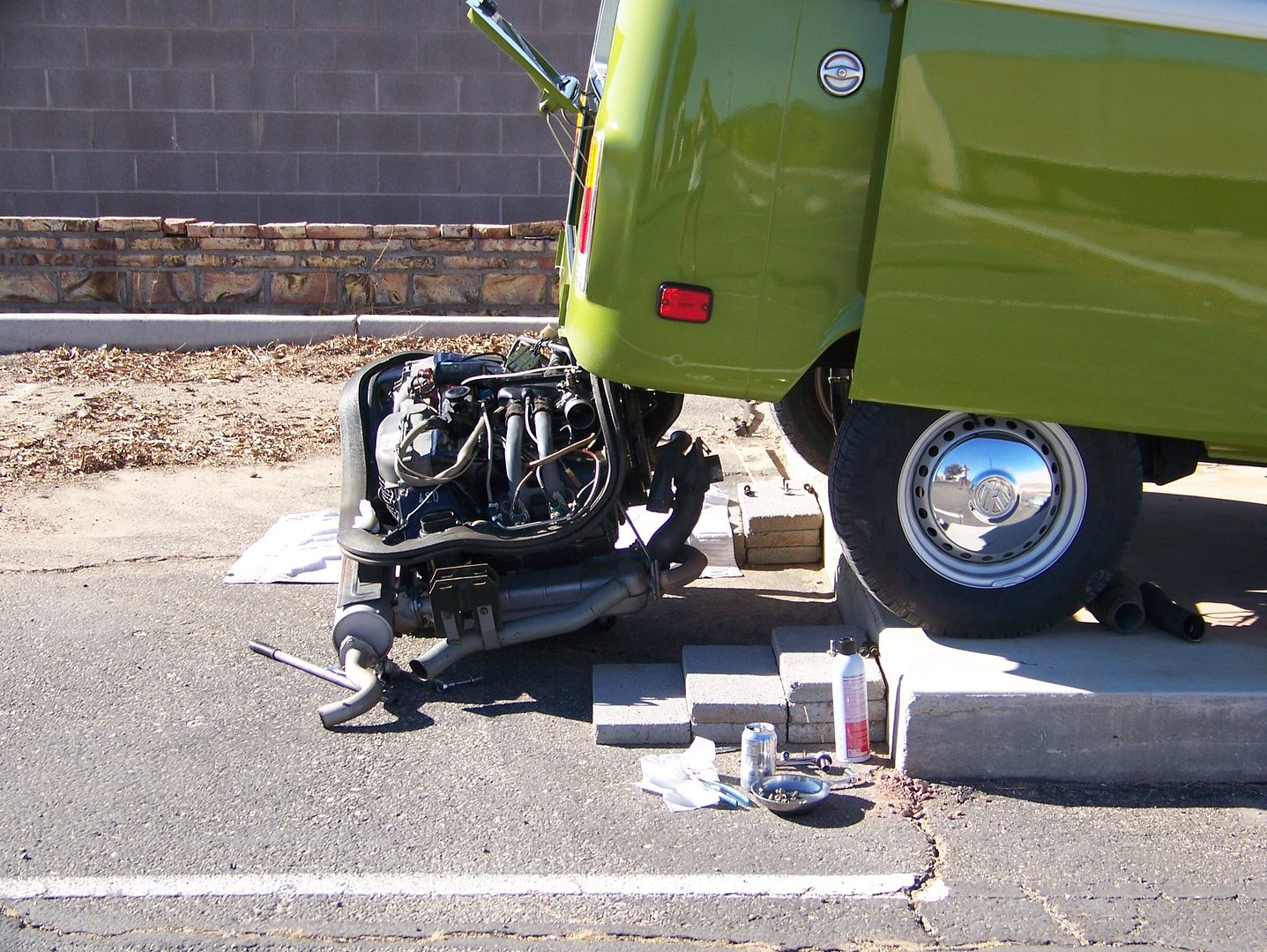 Checked it with a screwdriver pulling the flywheel lightly: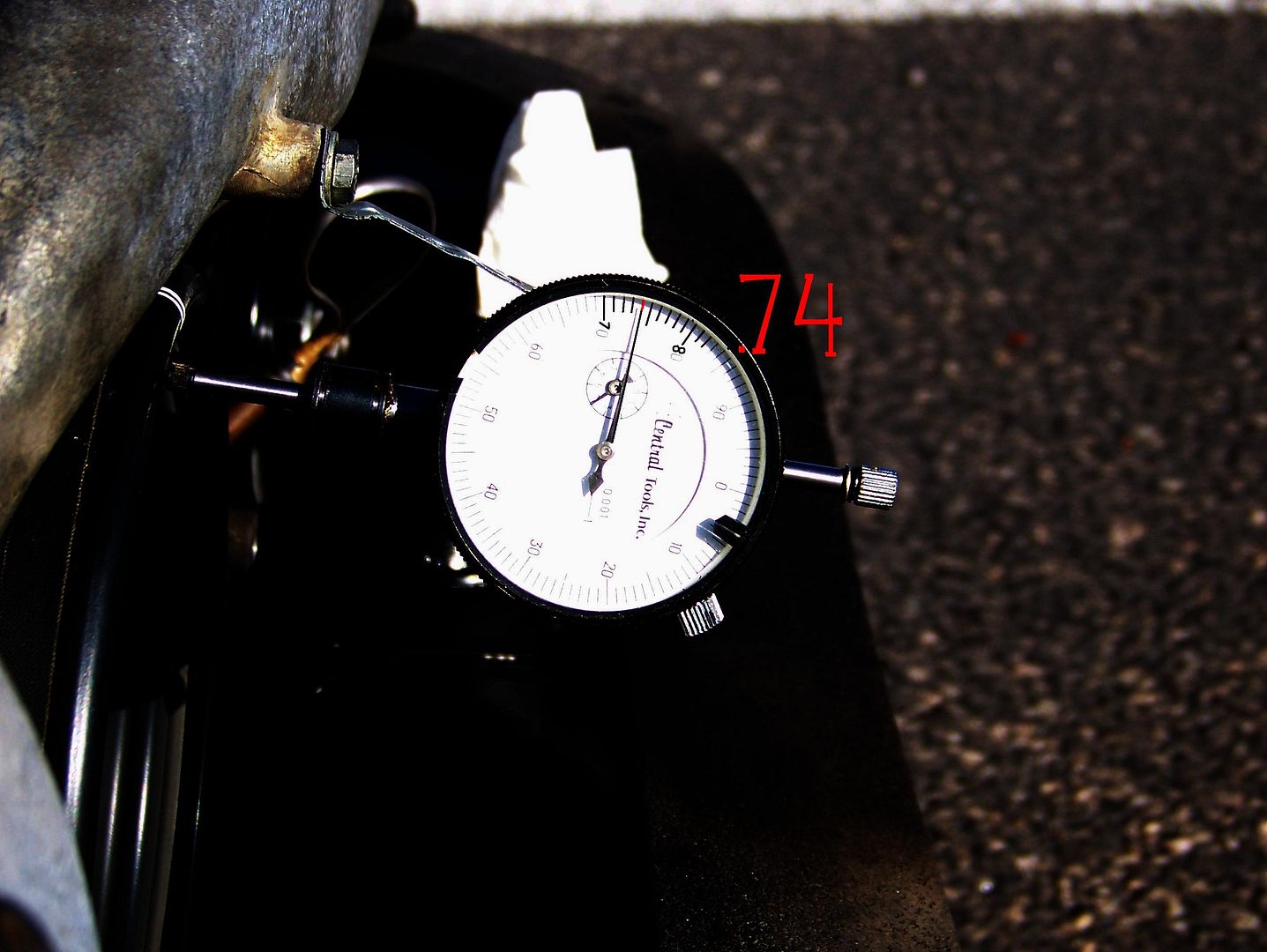 . . . and checked it with a screwdriver having lightly pried the fan pulley: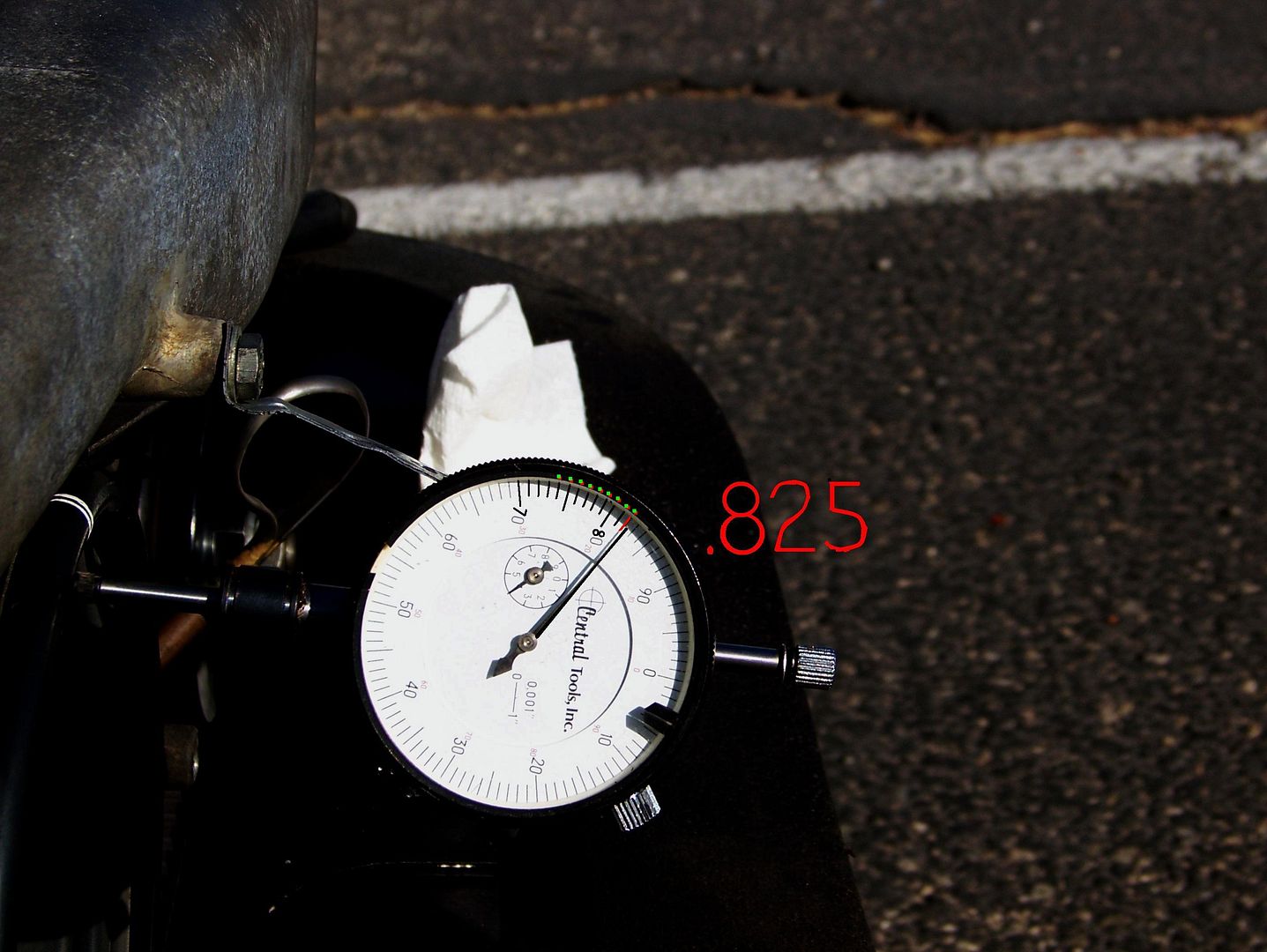 Wow, I guess I really had heard the endplay open up with thrumming through the floor beginning to sound like the Road Warrior's.
Note: check your shim stock BEFORE the car is disabled in an abandoned church parking lot straddling a large concrete pad with the flywheel sitting next to the left rear tire. I only barely had the correct shims to just bring the endplay down from .0085" to .0035" . . . . . . .
By nightfall, I had the new seal and o-ring and clean clutch assembly all buttoned up. My my, aren't I goooooood? Took a nice brisk walk in the beautiful clear balmy 62* evening air:
Woke up with plans to detail the engine compartment, replace some fuel hoses under the car, put in the de-sound-deadened bulkhead (just some hot water loosened it all up and I scraped the sheets off and washed the remaining glue off with Tide laundry detergent). Got the panel back on, I noticed that VW paints the bottom screws white to help you find them, LEFT:
RIGHT:
Now it's time to put in the engine! HA!
to be continued . . .