I am supposed to be dropping the engine to reset the endplay. But I do not have the feng shui yet.
So I came up with a detailing sort of project instead, here in LA, in the sunshine, in the warmth, behind Target on a Sunday morning.
The black vinyl on the inner tailgate panel has been straining against the button retainers as it shrinks. The edges have been slowly pulling in and delaminating and showing more brown masonite than an OCD like me finds tolerable.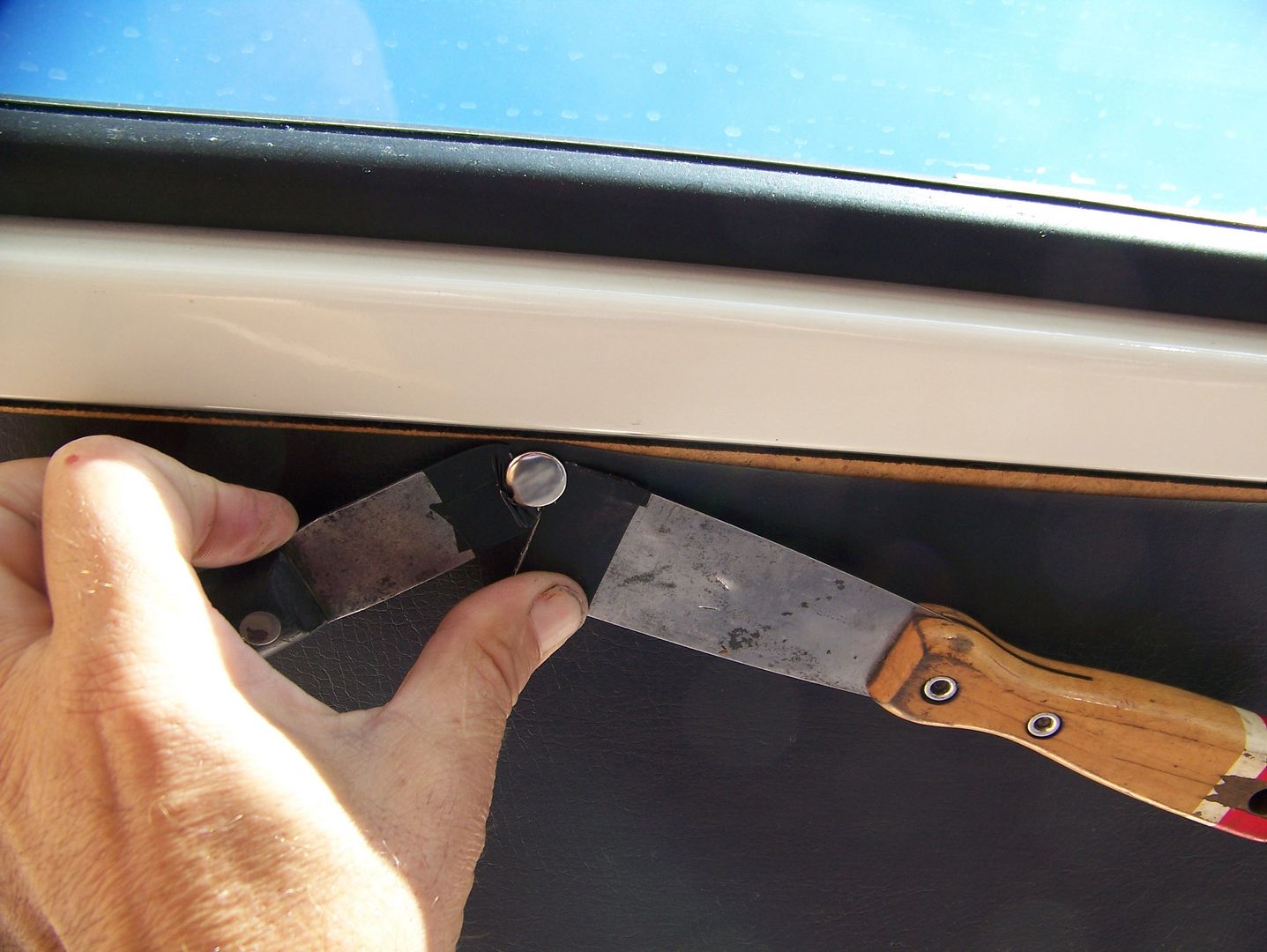 Above, I am learning, 31 years into these cars, to not attempt to remove the panel itself, take the buttons off first! Really. Duh. In years past I have gotten all stupid and tried to pry behind the masonite (cheap compressed cardboard if TMI) which has torn the edges, wrecked the buttons, scratched the paint with my pry tool. I do not know why. Today, the buttons all popped off and the panel released sensibly. Huh. Who wudda figgered . . .
Above, I am releasing the strained vinyl and exploring the depth of delamination. Then I had to slowly lay down drops of SuperGlue and work my way from the inside to the outside perimeter of the panel. Today I did not glue my tongue to my teeth. The vinyl is completely glued all the way to the edge in the below photograph: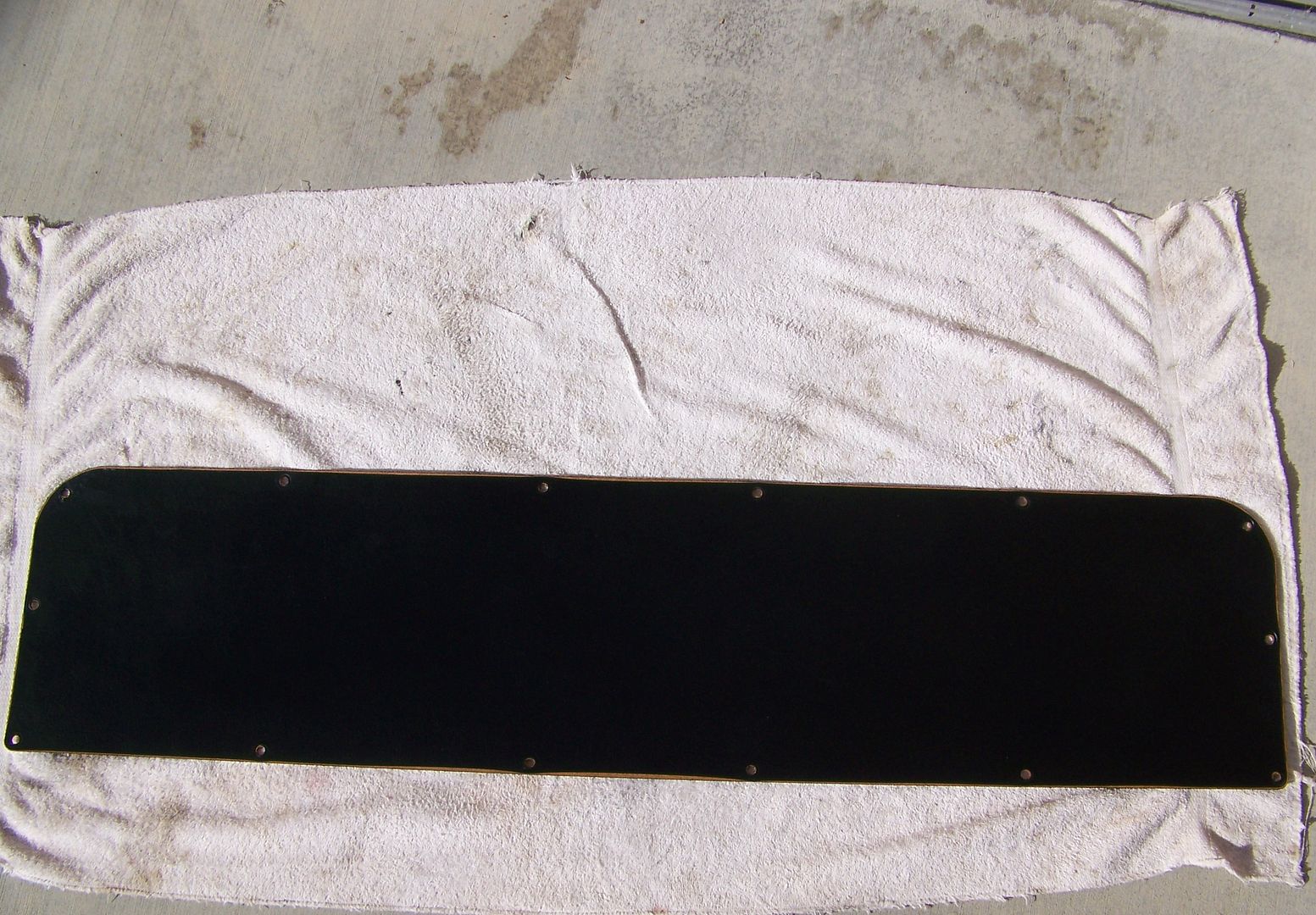 And, like I did with the Road Warrior's kick and cargo and tailgate panels in 1992 in Sylmar California, I painted the brown masonite edges with black paint so that it all looks nice and black even if the vinyl has shrunk a bit: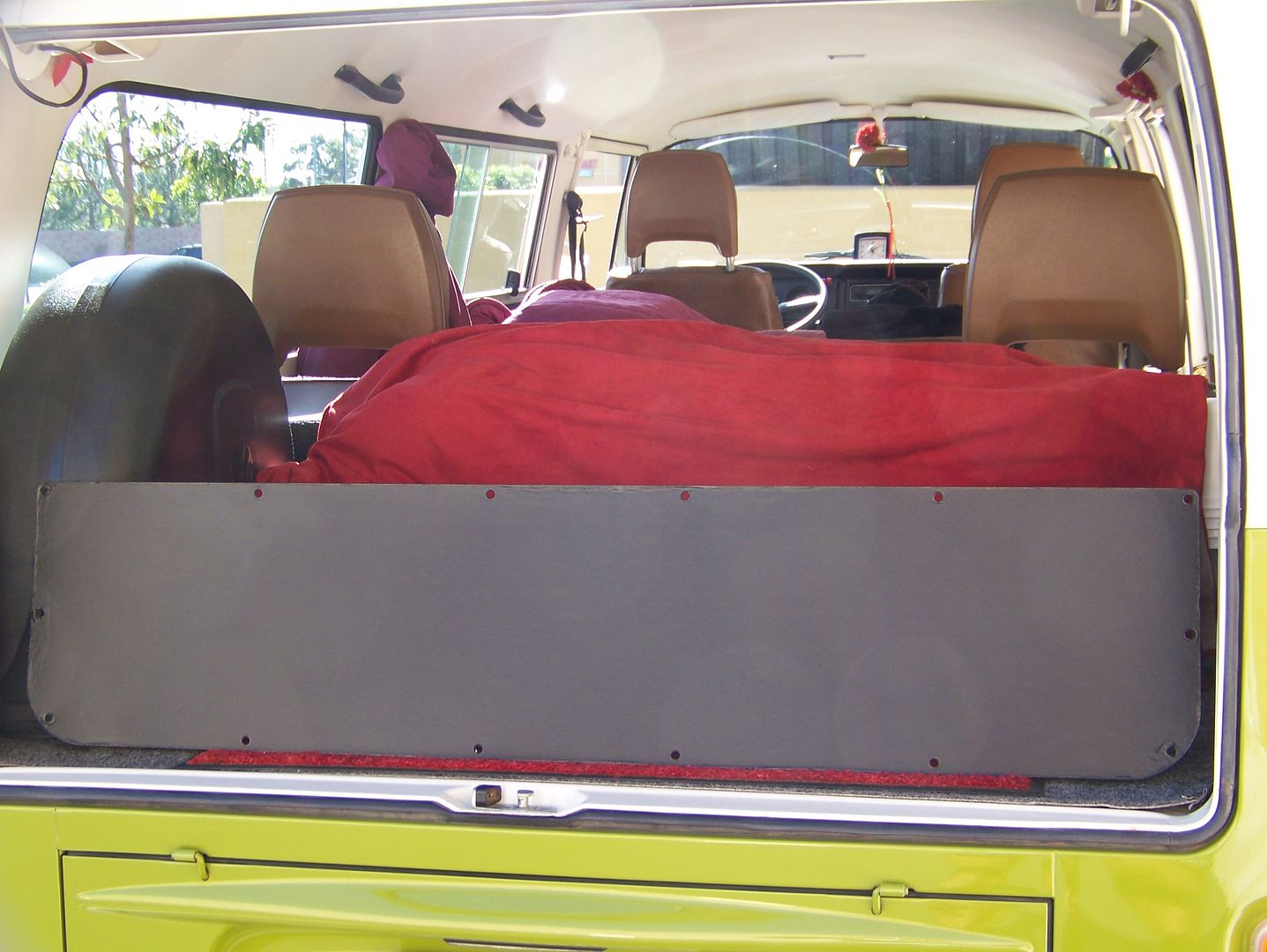 Here is the original factory wax in the pristine clean tailgate area:
Removed the hatch latch assembly for cleaning and lubricating. It was already clean and lubricated, with plenty of fresh factory grease:
Removed the handle/lock cylinder and cleaned and lubricated it. This sucker was actually a bit loose where the actuator screws to the tumbler. That explained why the key was able to move in and out by a good 3/8".
There is a VW logo on the sealing grommet, but there is also a "King" logo.
Closed the tailgate down on me so I could hit the inner metal/outer skin sandwich with an indiscriminate blast of Rust-Fix rust catalyzing primer all along the bottom of the inside of the tailgate. Even helped to migrate the factory wax down there for a life-long anti-rustification: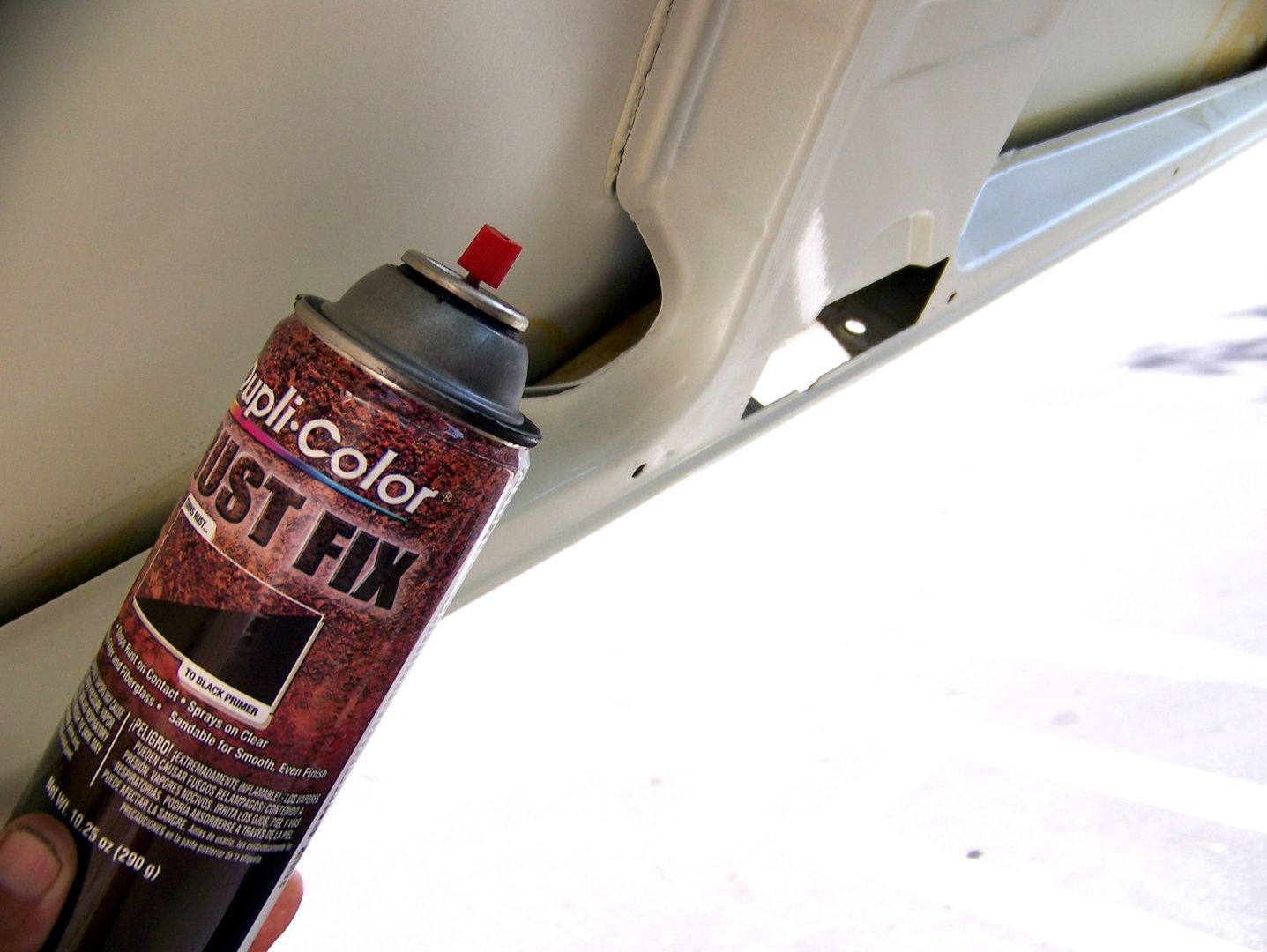 All back together: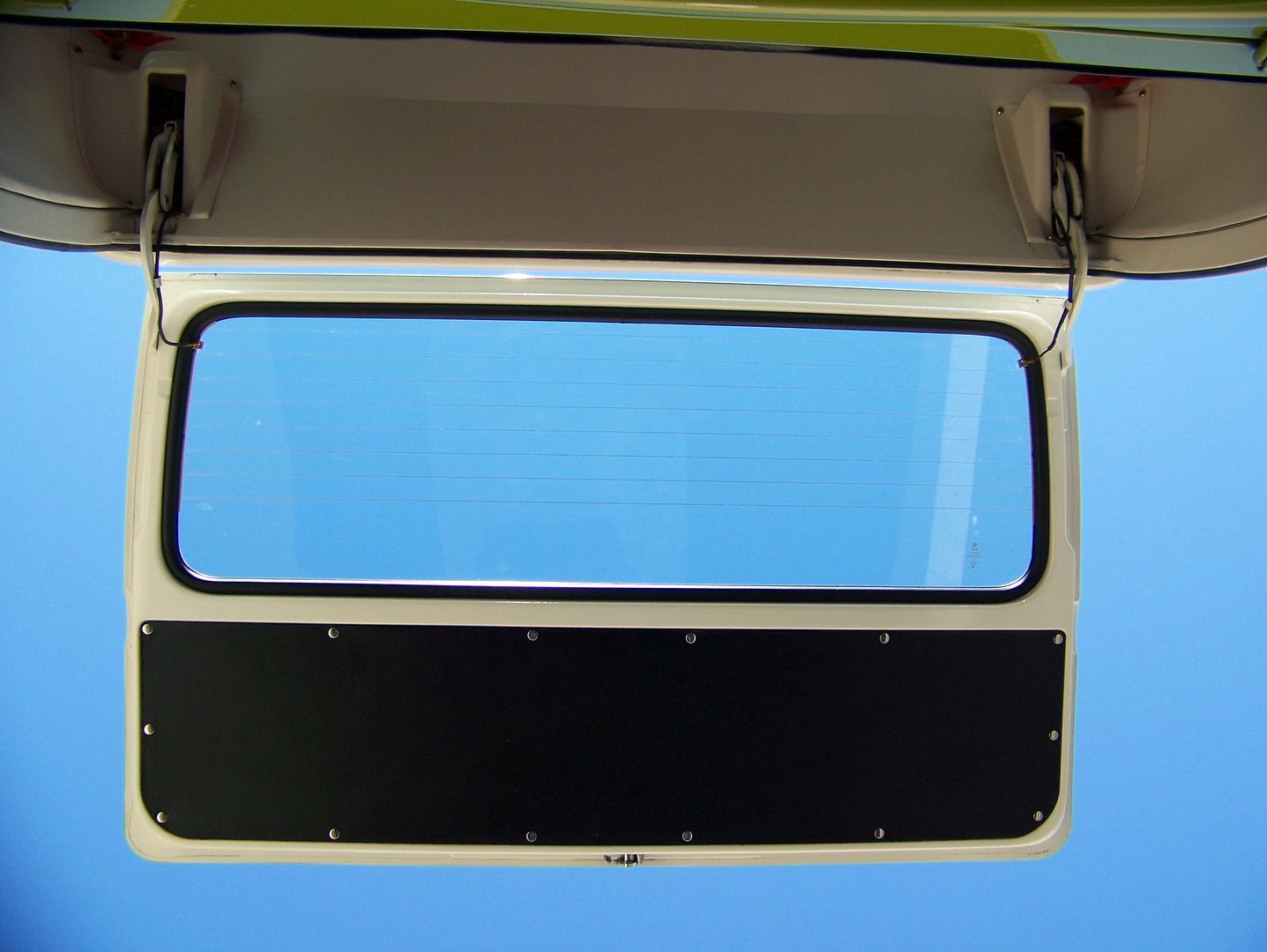 And the corners are properly black once more with no (noticeable) pulling of the vinyl around the buttons: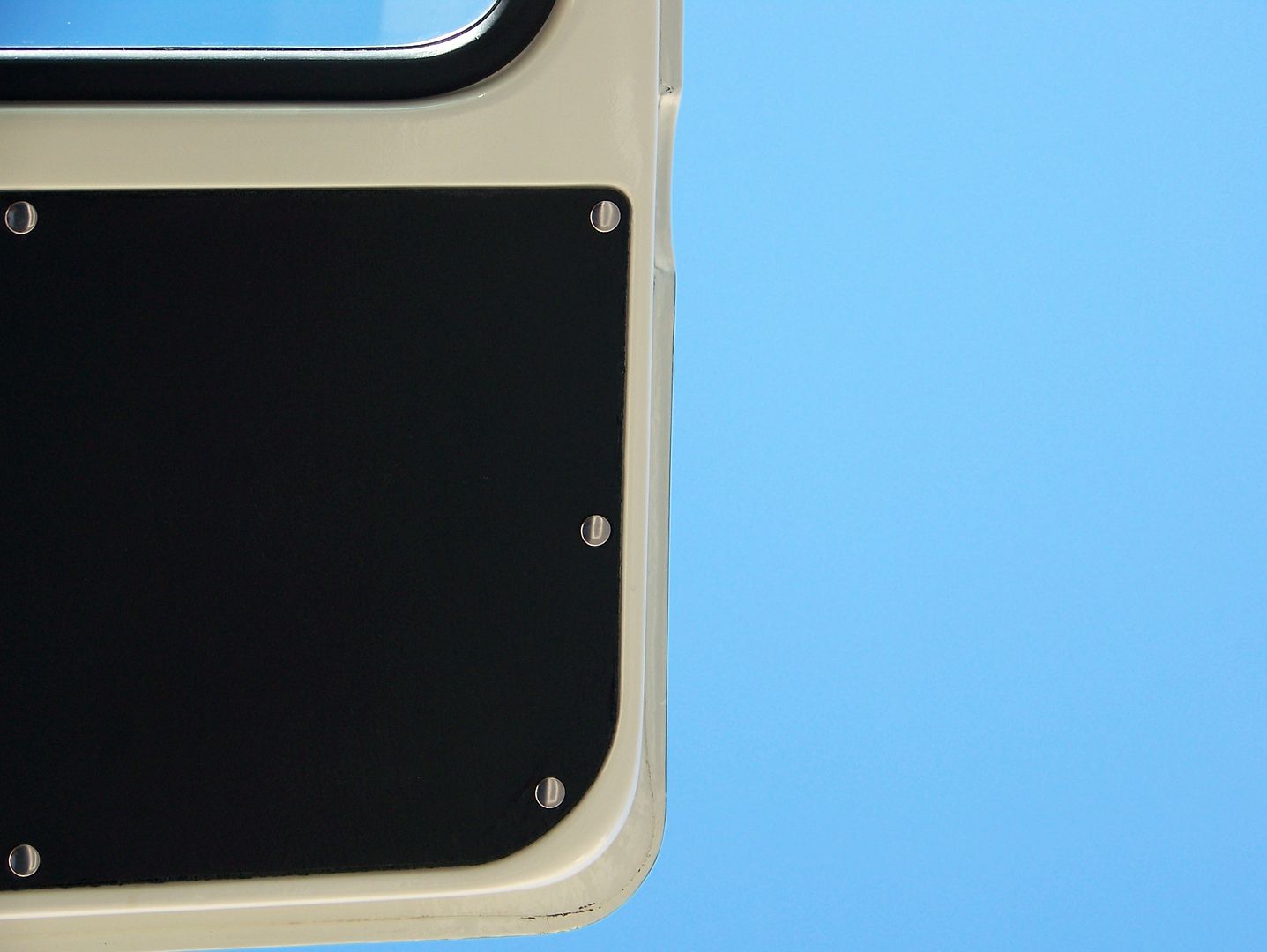 Final step was to wax the tailgate edge that contacts the seal, then treat the seal to BlackMagic conditioner to help make the talcum powder stick to the seal: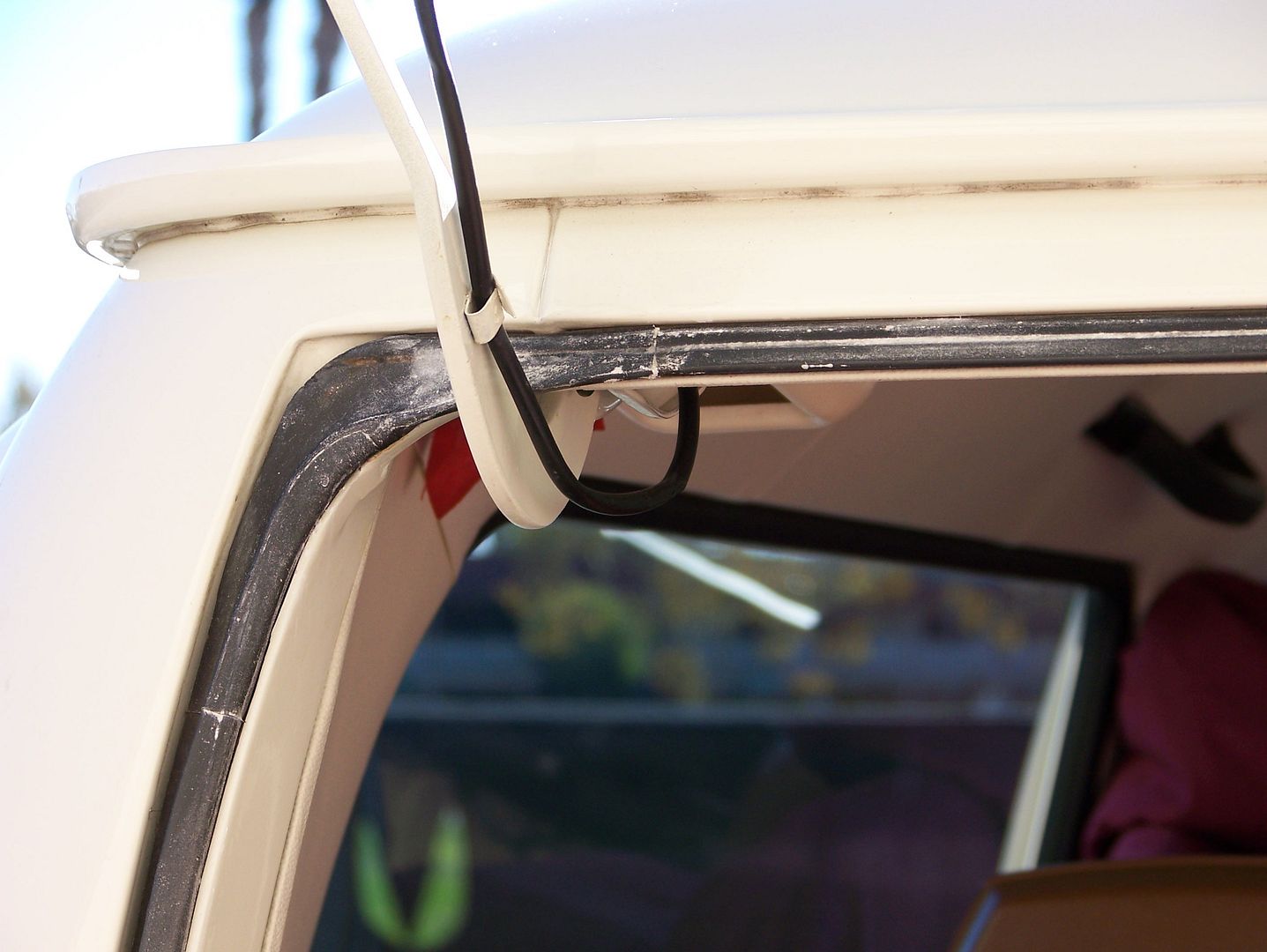 Treated every door seal to BlackMagic conditioner + talcum powder: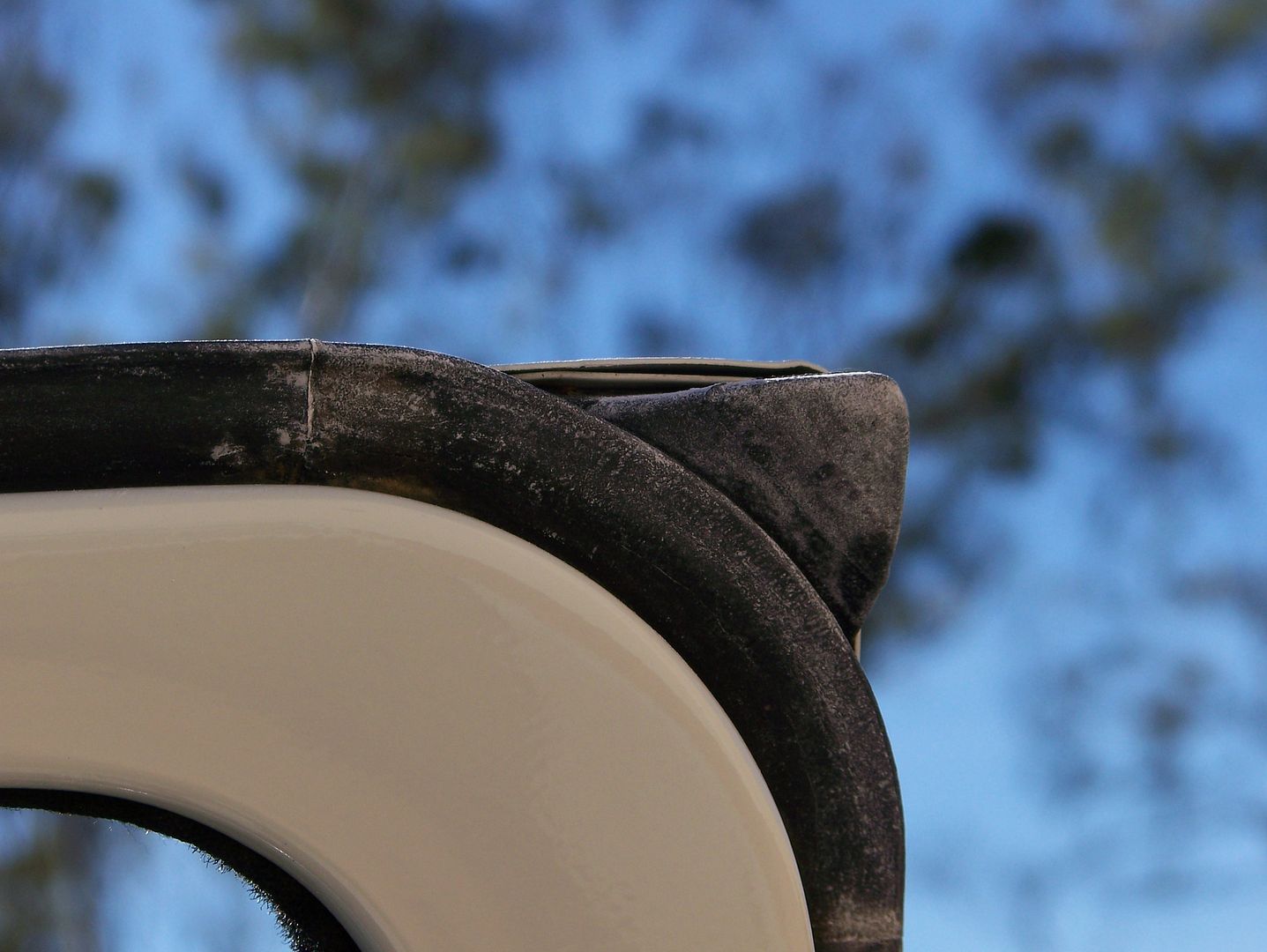 My audience was a bit blase about my triumphantly successful completion to this brainless operation: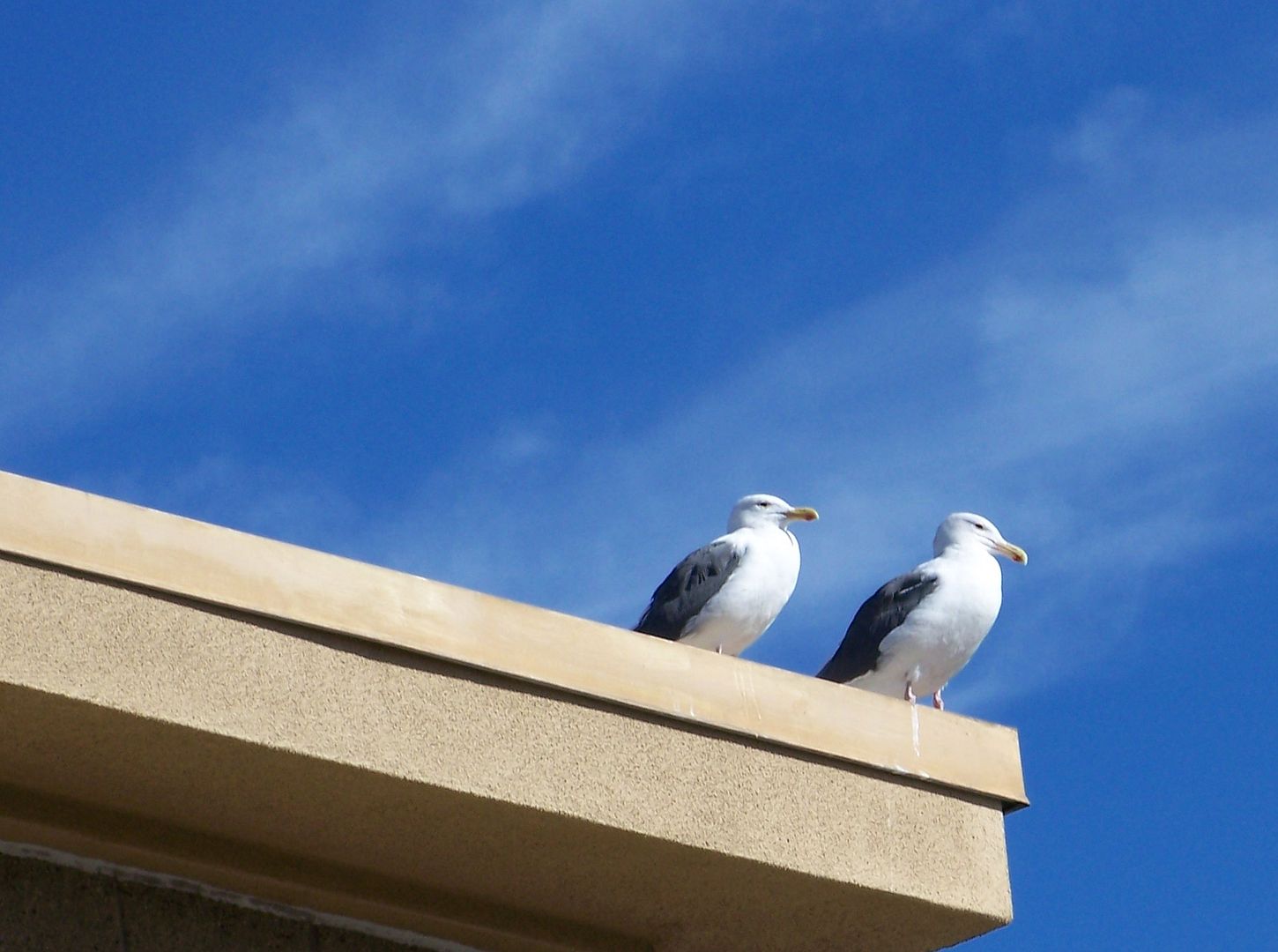 Thus endeth this bandwidth abuse.
Colin