It is SUNNY! It is 78* It makes me happy.
So yesterday I returned to Nathan@el's OrangeMobile Vanagon to babysit it through a California Smog Test.
We found out why his Vanagon was not running very happily. It had a standard high resistance coil lurking amongst the Hall Effect Ignition System. We went ahead and returned that poor engine to a nice breaker point and condensor distributor and a new coil from my stash. Then we plugged in all the original stuff (disabled of course- shhhhhhhh) and made the engine look as factory as we could except for the glaringly blue coil.
He can post you the results of our exceedingly paranoid efforts to make sure we did not fail. You do not take this test lightly! It costs!
Then I spent endless minutes cobbling together a ridiculous new window regulator retainer, while I made him go figure out the reverse lamps, and repair the problem:
. . . . and Nathan@el had to put the door panel back on, wondering mightily, I reckon, just what he was paying
me
for.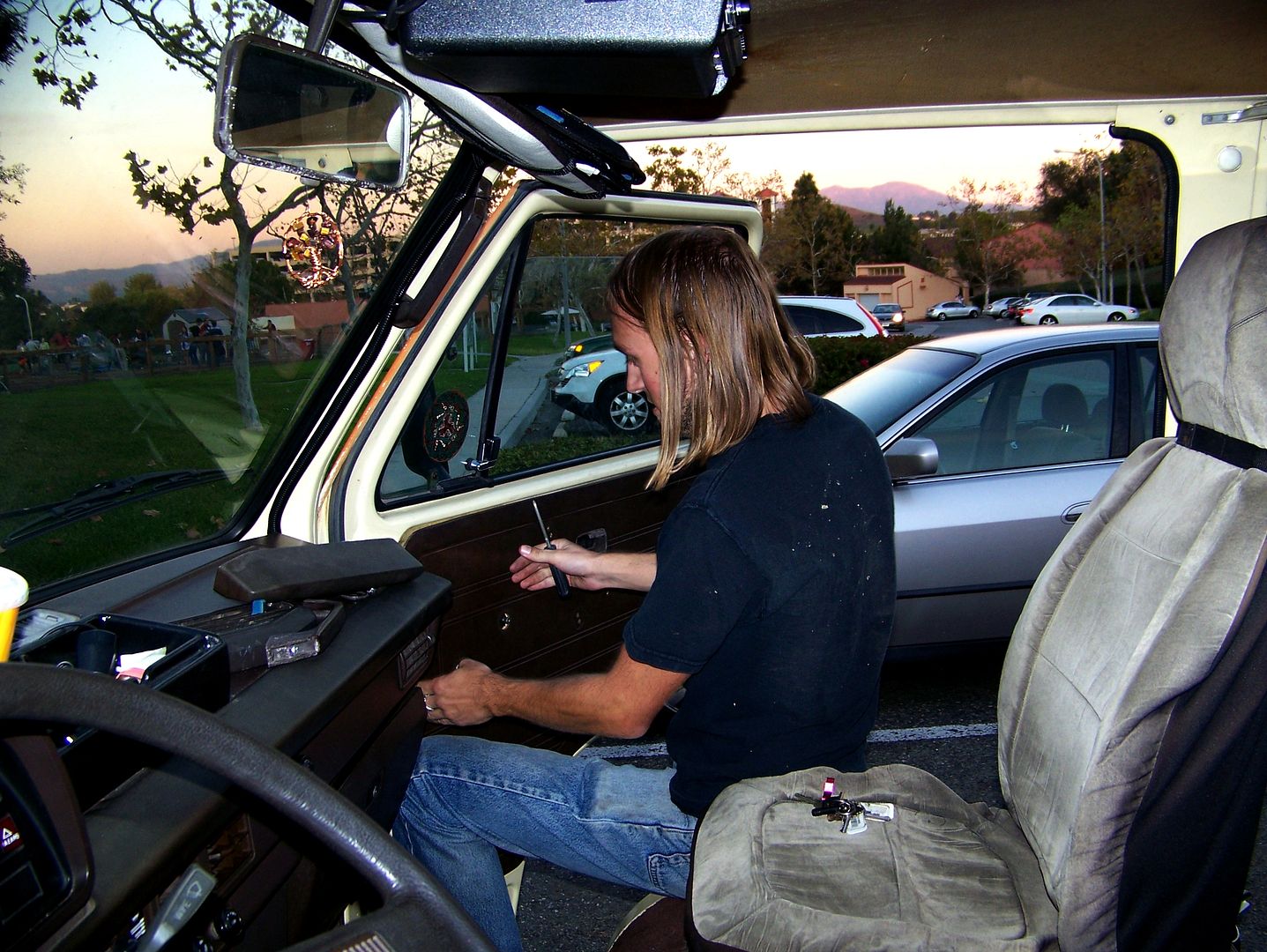 We ended the day at Lanval's, a Consultation regarding what promises to be a punishing few days next week putting the Rad Rat Raddison RV's engine back together. It is my kind of fun.
Colin