The plethora of maintenance issues I needed to address after the northeast tour had to wait until the sun came back out and temperatures recovered to my operating range. Thus, it was at a loading dock in Indiana off Interstate 65, out of the wind, that I decided to replace the other side of the CV boot of May 11th:
viewtopic.php?t=8201&start=0&postdays=0 ... highlight=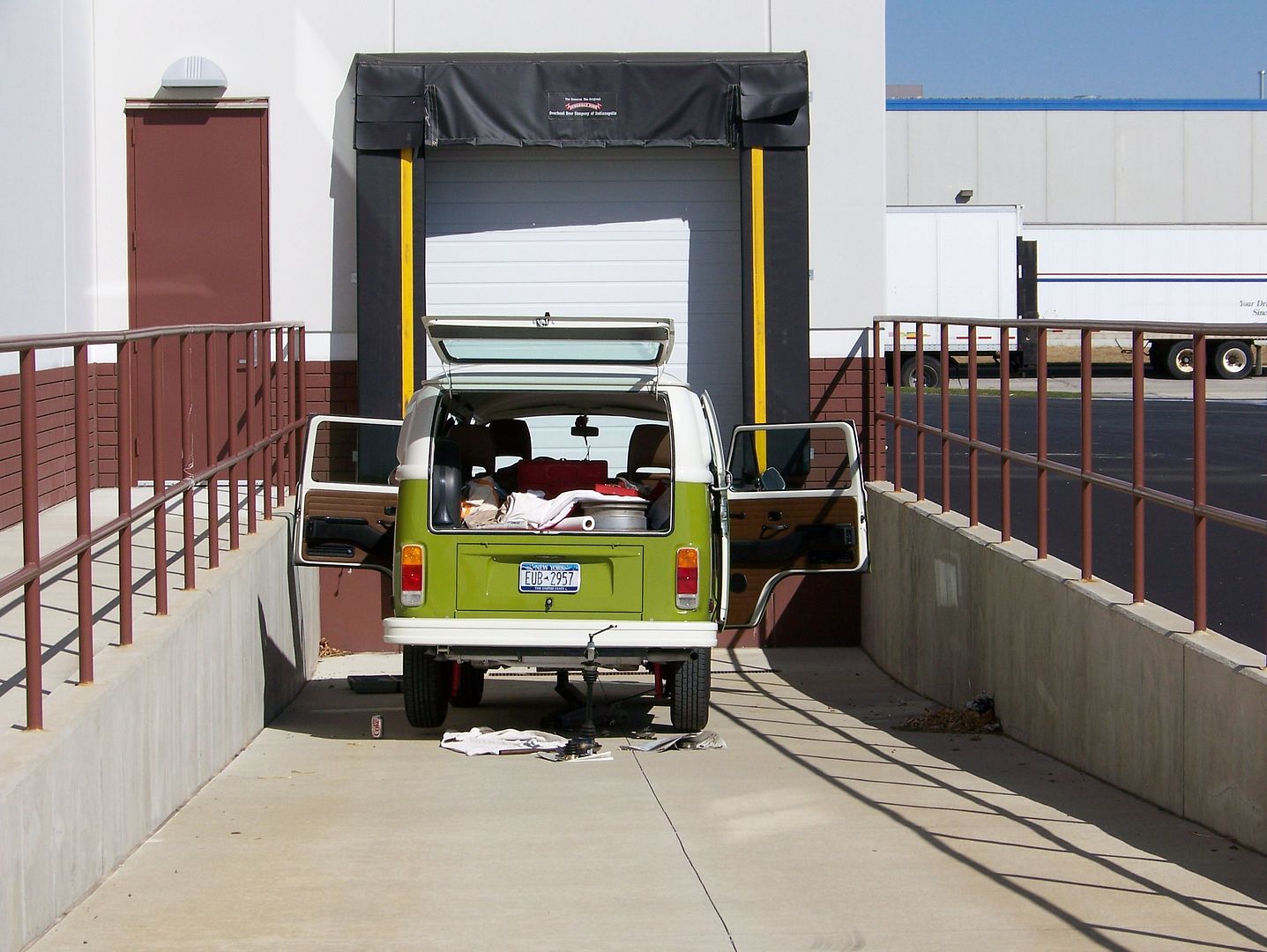 Since this was a reprise of a job done so recently, I thought to time myself: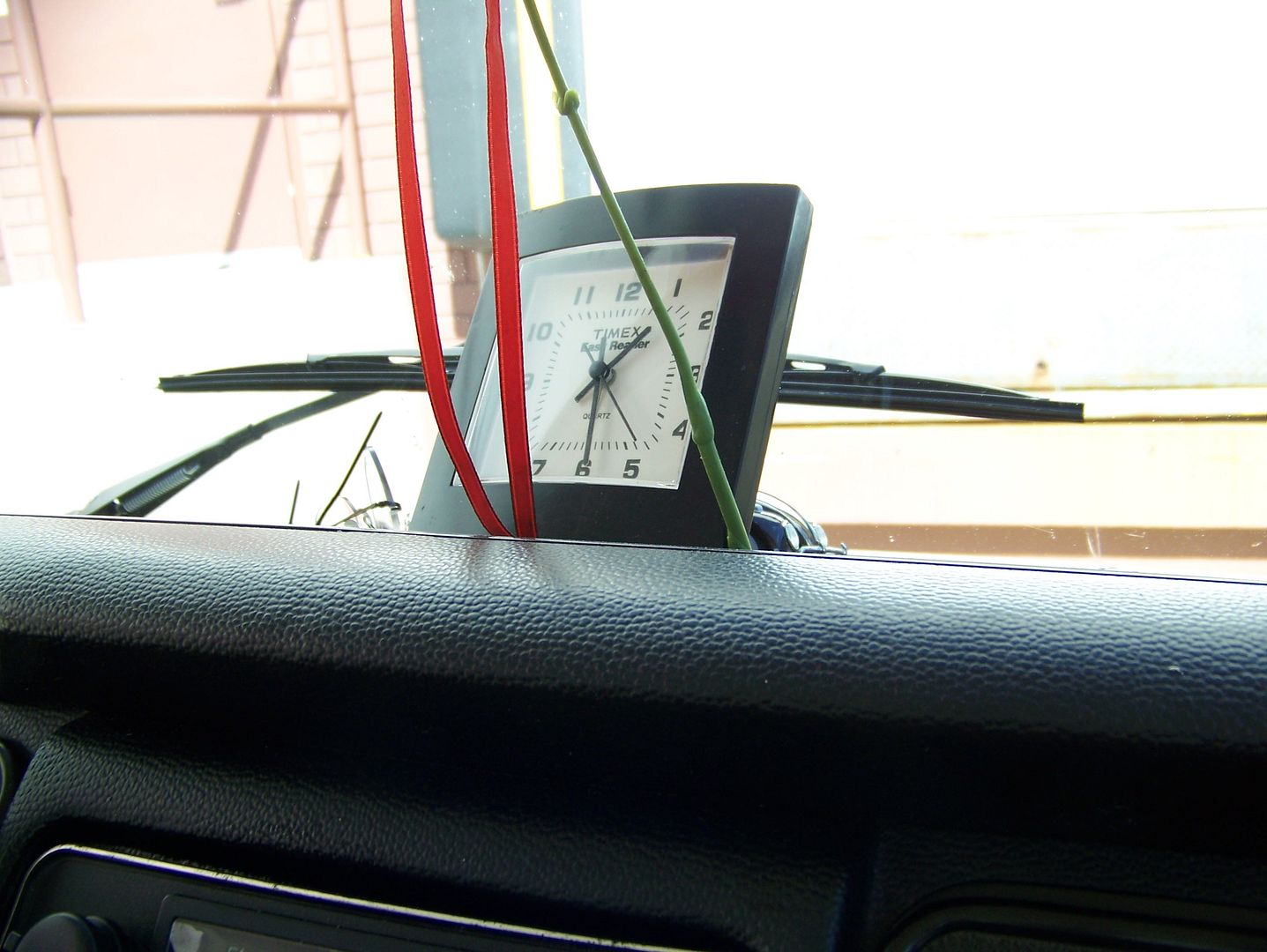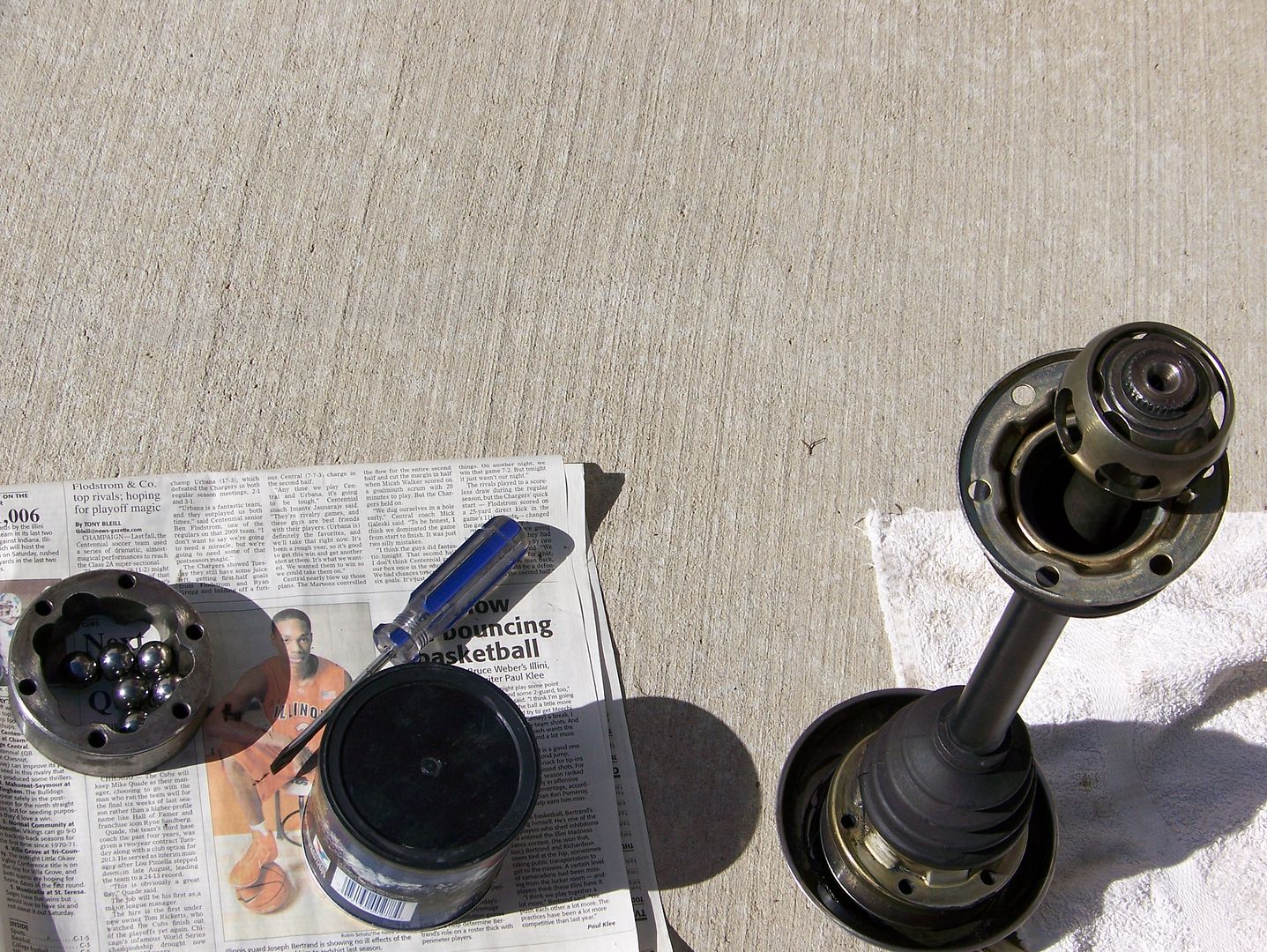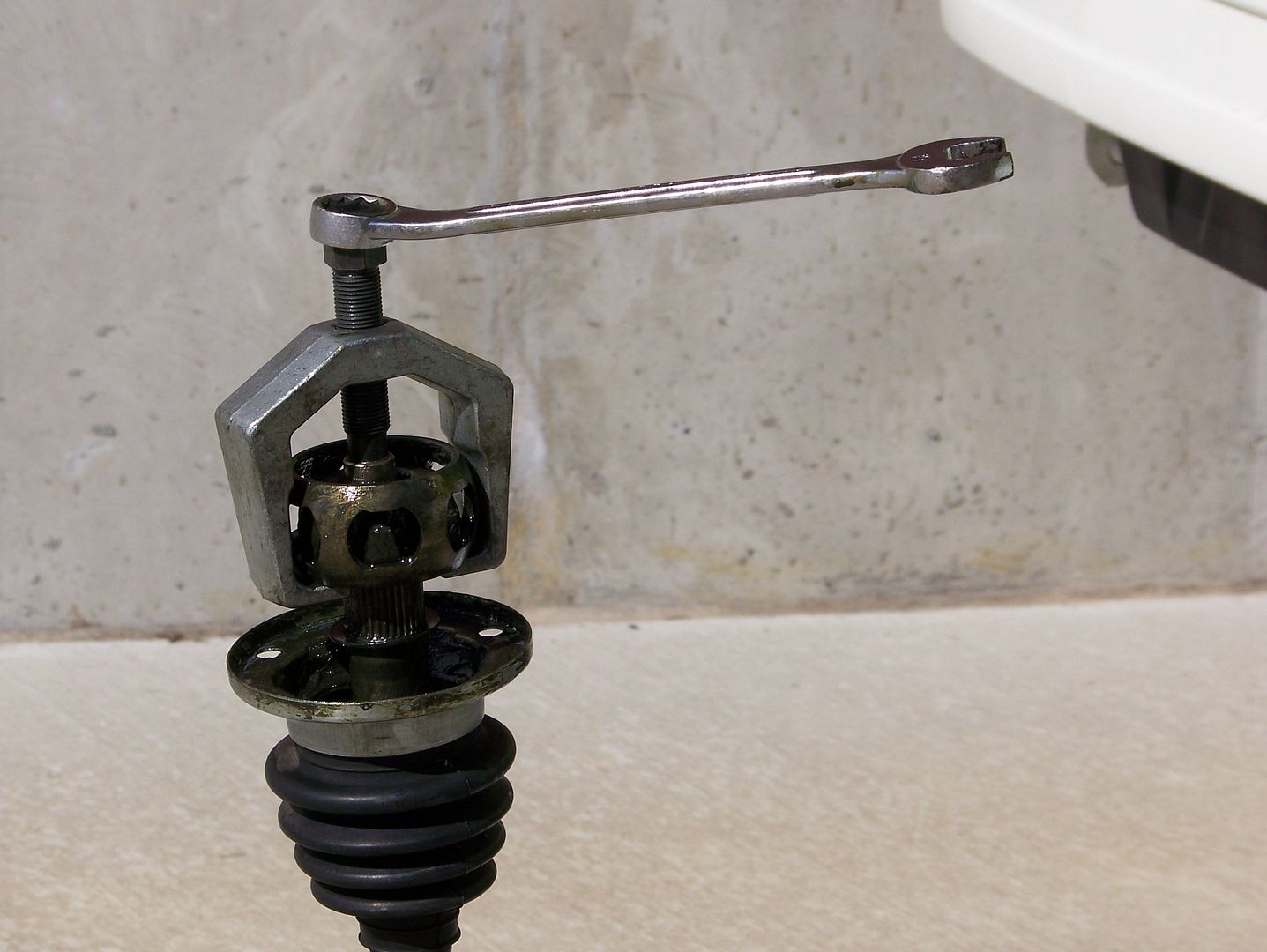 I had a CV boot in my box o' parts from long ago, this replacement boot was actually one that was on the Road Warrior from 1995 to 2002. Notice that it has the old gold cad plating and deeper shoulders between the bolt holes than the cheapo silver cad plating of the Lobro replacement. The older rubber is also noticeably more compliant. Go figger.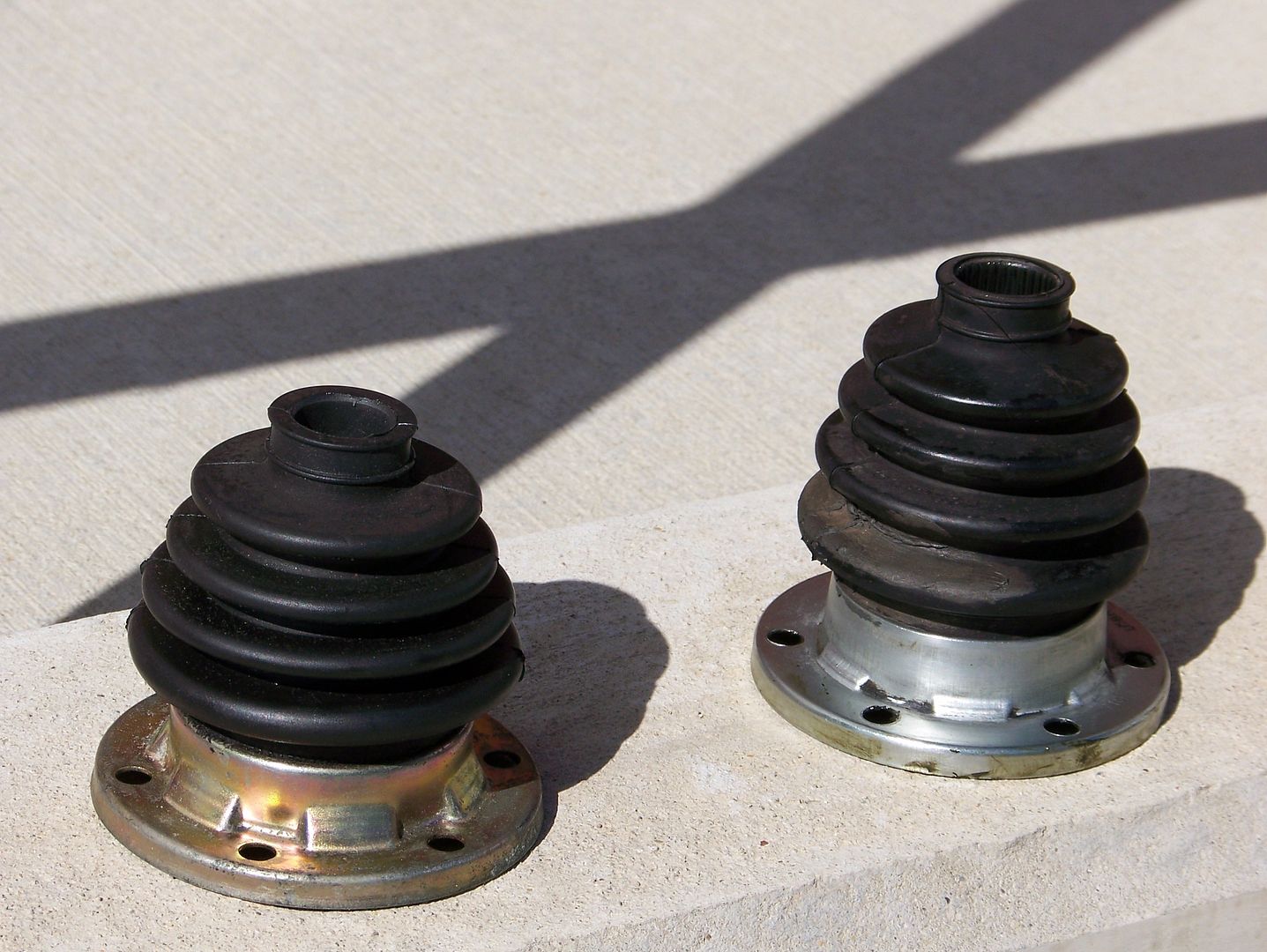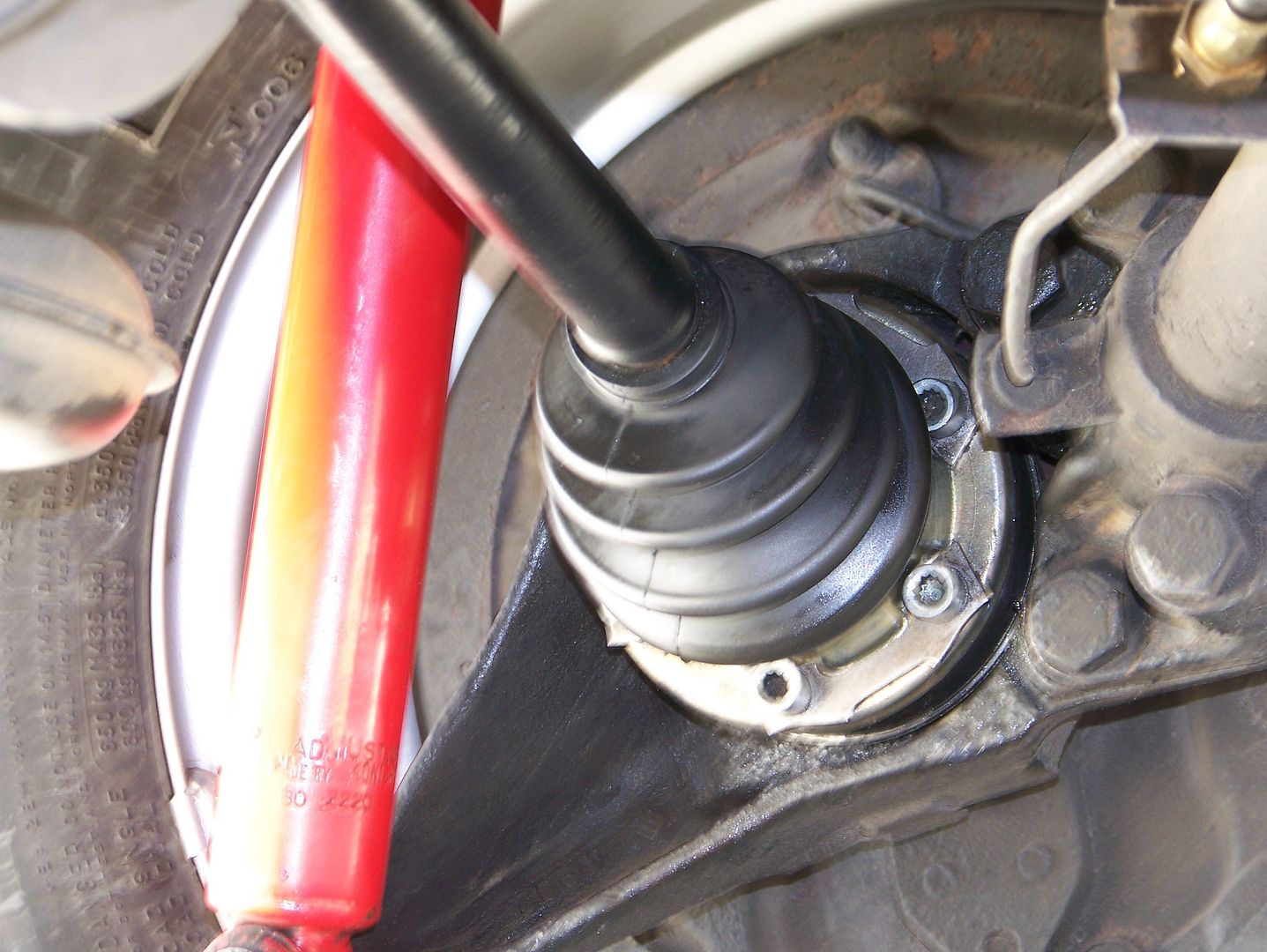 It actually came in at about an hour total with clean-up.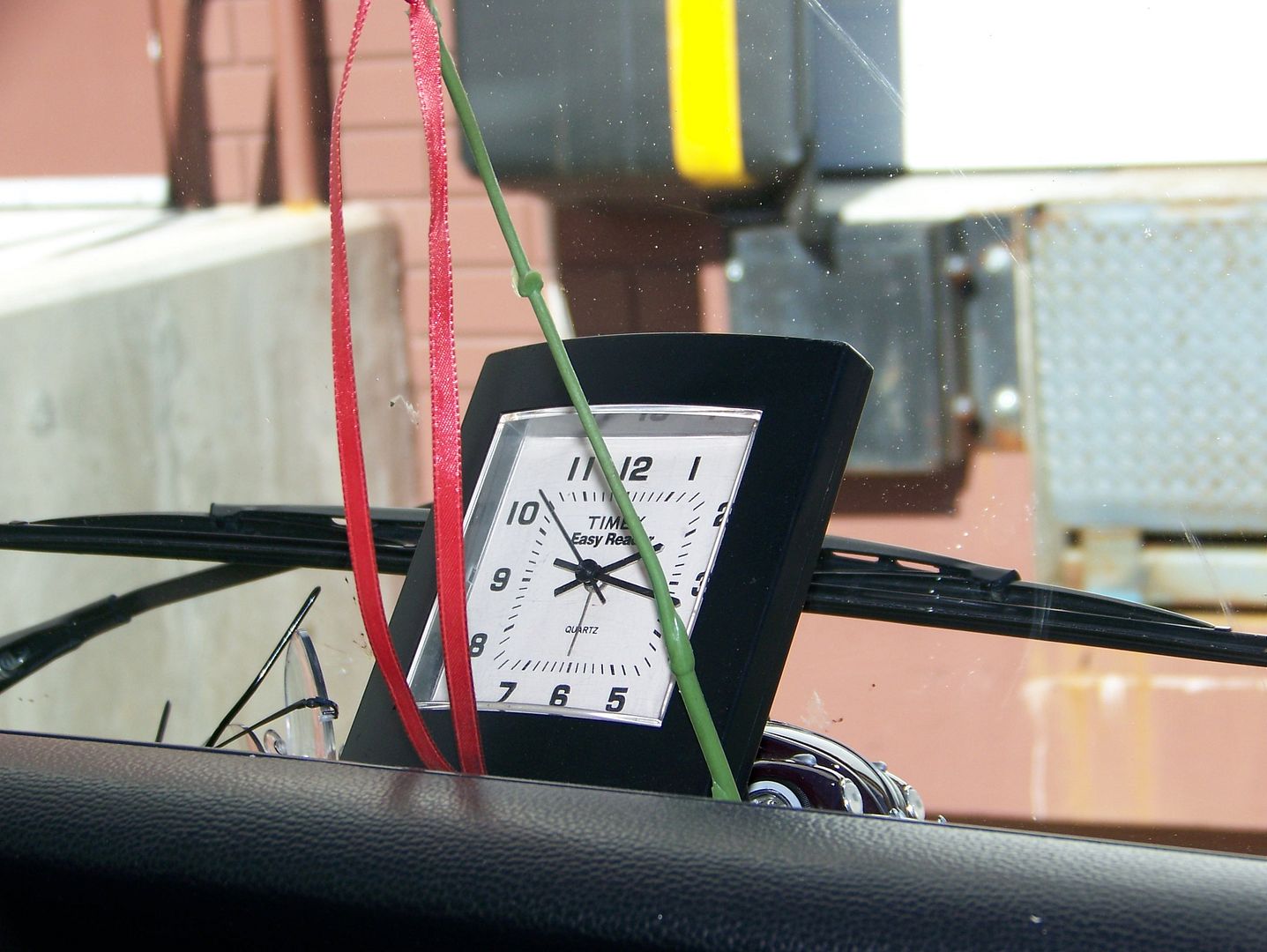 I hit the road towards Atlanta once more, and looked around at the BobD wondering if it was a road-going version of the Titanic. Such a nice original car driving here, whiling away the hours and inexorably running down its service life and what am I going to do for replacement parts? Why is this conundrum even facing us? Why do they make lousy replacement parts? Why do we accept lousy replacement parts? While on Earth, enjoying the miracle of life and our own creative productivity, why are there people who wake up and decide to spend the day at the ragged edge of cheap, dreaming up ways to chisel others? What is the fun in that? How can groups of people work together and enter into a morally bankrupt unethical agreement to launch an advertising campaign "hey be sure to mention 'lower prices and higher quality'" while at the very same time they try to get away with as little investment in the actual product as possible? What does this do to them and what does it do to us? Just another day of World Commerce amongst human beings who have walled themselves against each other . . . they call it "competition". Competing to the bottom?
Colin