Visted locoqueso after the marathon in Indiana with Poptoptom. Locoqueso had a bus that would not release its clutch. This bus is the closest relative to the BobD in the country, it has its original Taigagrun paint which is pretty much in better condition than the BobD's along the front doors and front end. It has but 140,000 miles, and it has Inspector Otto's sign-off paint and the emission code still on the original engine tin paint.
Locoqueso's first engine drop at 4" and 37 minutes:
And 75 minutes later, it was free of the car:
Looks like we had an oil leak causing clutch dust/oil mud that stuck the disk to the flywheel friction surface. We had to pry the disk off of the flywheel:
And look how clean the engine got after a bit of thorough cleaning:
After some detail work sanding the flywheel and the pressure plate and installing a new 0-ring and front seal: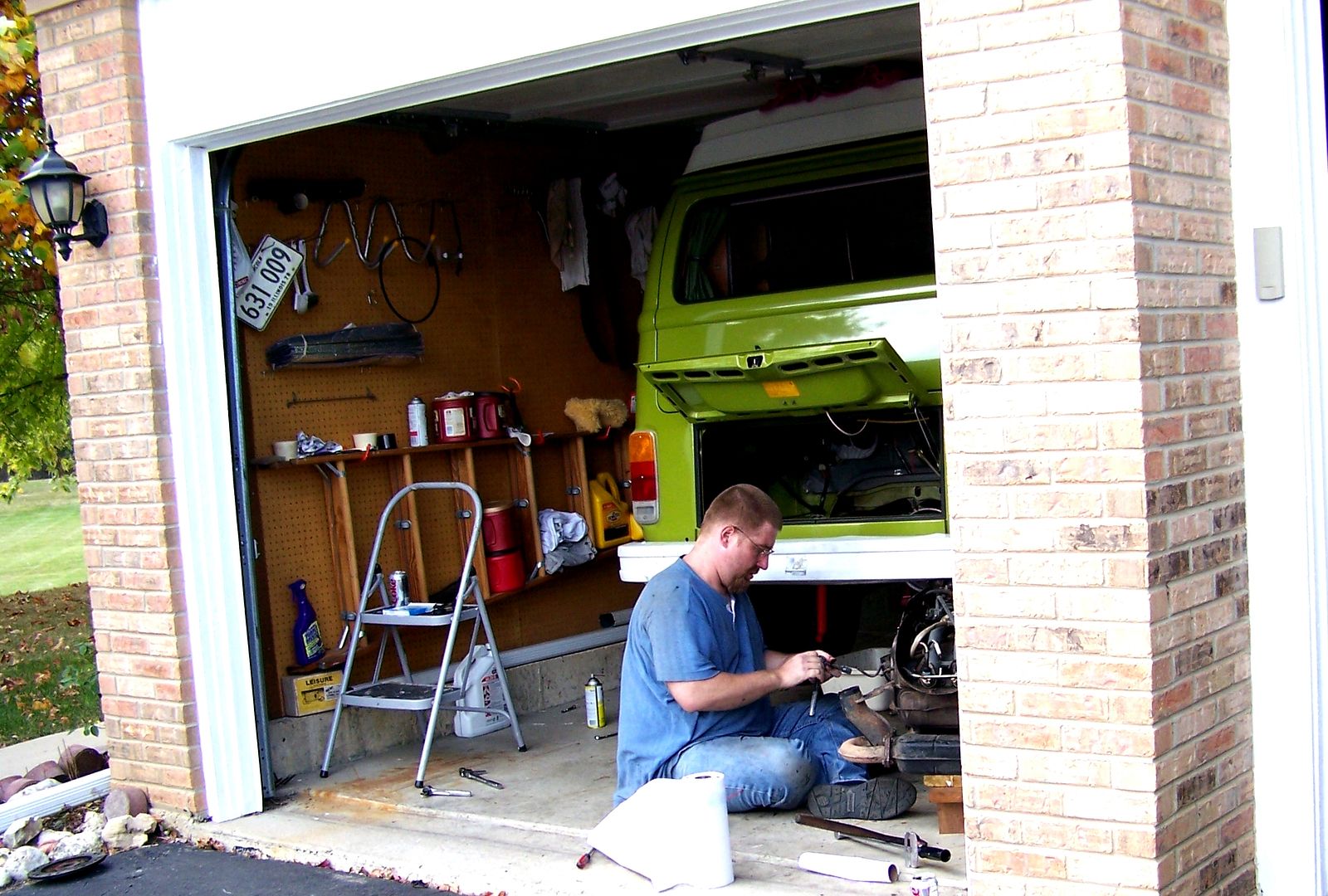 . . . . we slapped that sucker back in, actually, it mostly reinstalled itself, and we took a test drive, a smooth-clutching test drive. With such a lovely original VW Westfalia, locoqueso is becoming aware of the awesome responsibility of being a steward of one of the last magnificent examples of a time long gone.
Arncha? Youbetcha.
Colin