. . . as is my wont when the temperatures plummet and the sunlight describes a puny little southern arc from southeast to southwest. I finally get to greet my sun above the trees at 8:30AM or something, and it just ducks away by 5:00PM. Actually, the sun has had difficulty getting through to me with all of these nor'easters and lake effects:
Even so, the beauty of this planet is compelling and I hear myself begging me to shut up already with the whiny. Cold happens. So does rain. So do magnificent Lake Champlain sun reflections against the bottoms of the clouds as I approach Burlington, Vermont: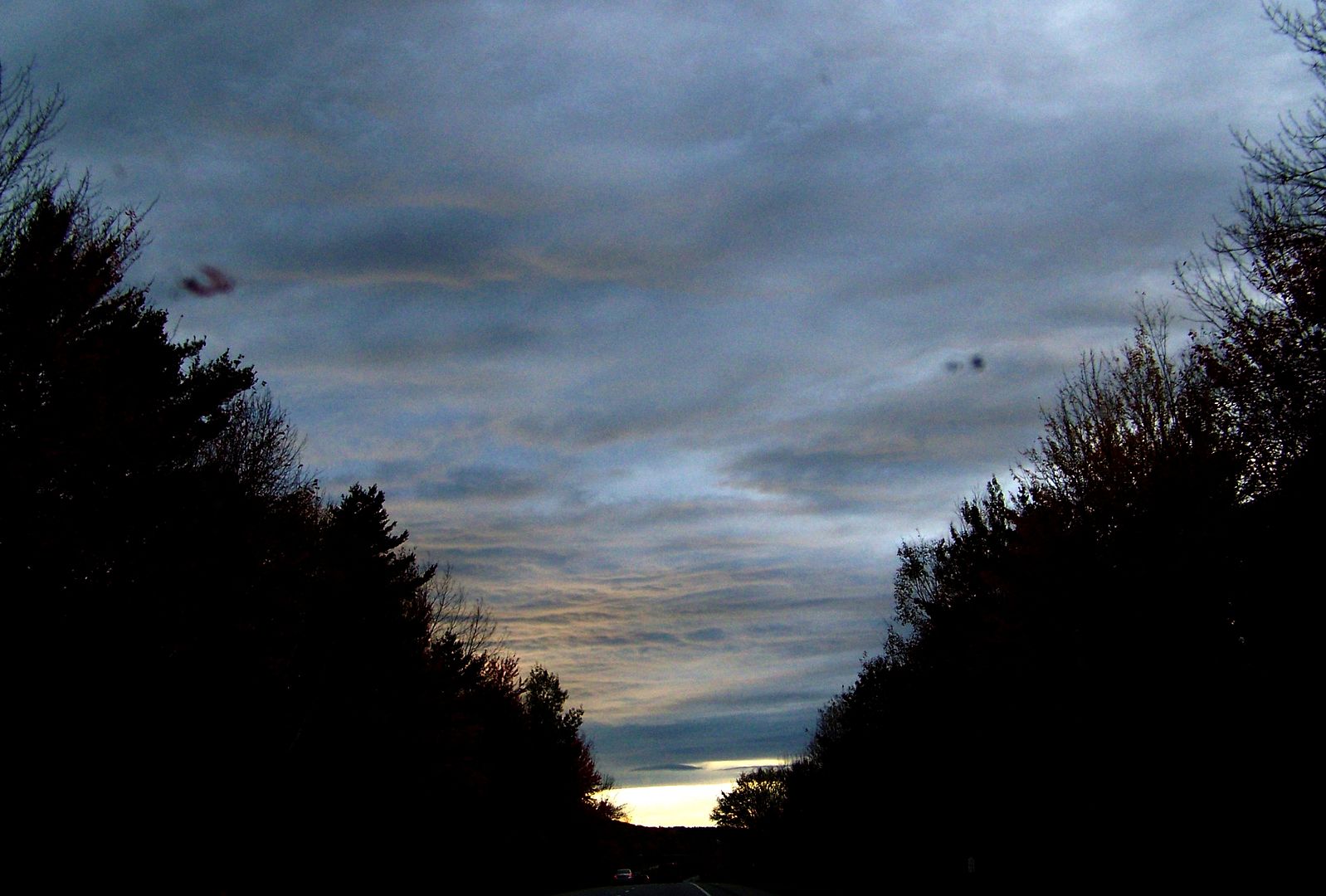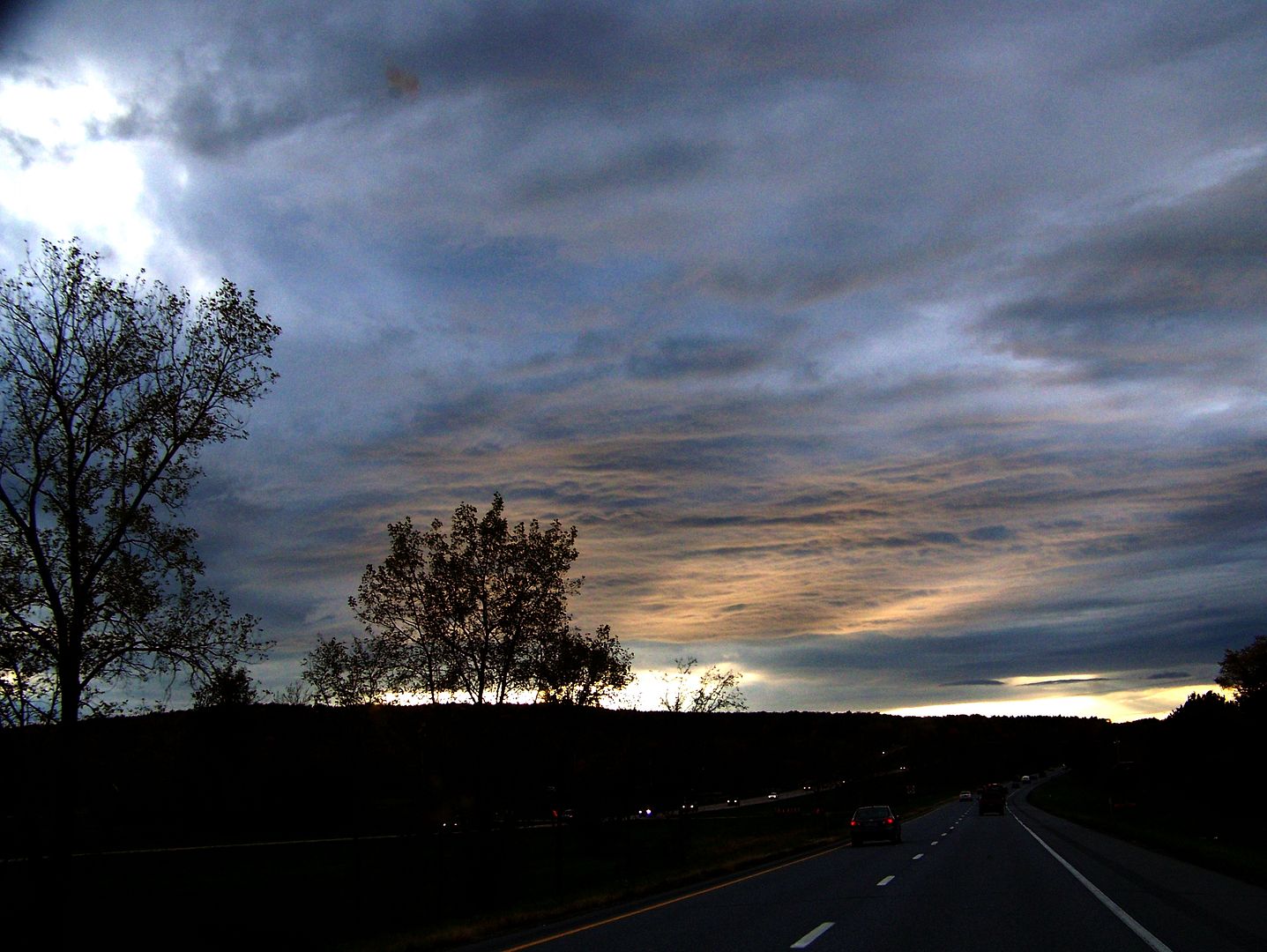 Once upon a time, I enjoyed the cold well enough. Took long woodsy walks in it, shovelled snow in a t-shirt, was "famous" in fact, for bicycling from Newburyport Massachusetts to Kittery Maine in the rain and the snow with those stiff ocean breezes bringing in the aroma of the marshes at low tide. I would return with racing stripes of tire spray up my back. Removed an engine in a splitty in 10* snow back in college. Ha. Not now. I am in middle-age metabolism and have connected with the inner lizard in me. Give me sun and a rock.
After a day with appetite in the hurtle of New Jersey, I escaped the metropolitan moonscape of potholes to head north to Rhode Island to visit with jimbear in his lovely equally pothole festooned village below Providence. It almost got warm in the afternoon even.
Then I drove up to RandyInMaine's house in Maine to pick up the very last Michelin LTX on Earth to give the BobD a full set finally. My left front tire on the Road Warrior, after all, had been butchered by a Mitsubishi . . . Thank-you RandyInMaine. I have to pay forward your generosity somehow. Then I drove up through Vermont to catch those cloud reflections and across the top of Lake Champlain about a mile or two south of Canada to visit my folks in Essex New York: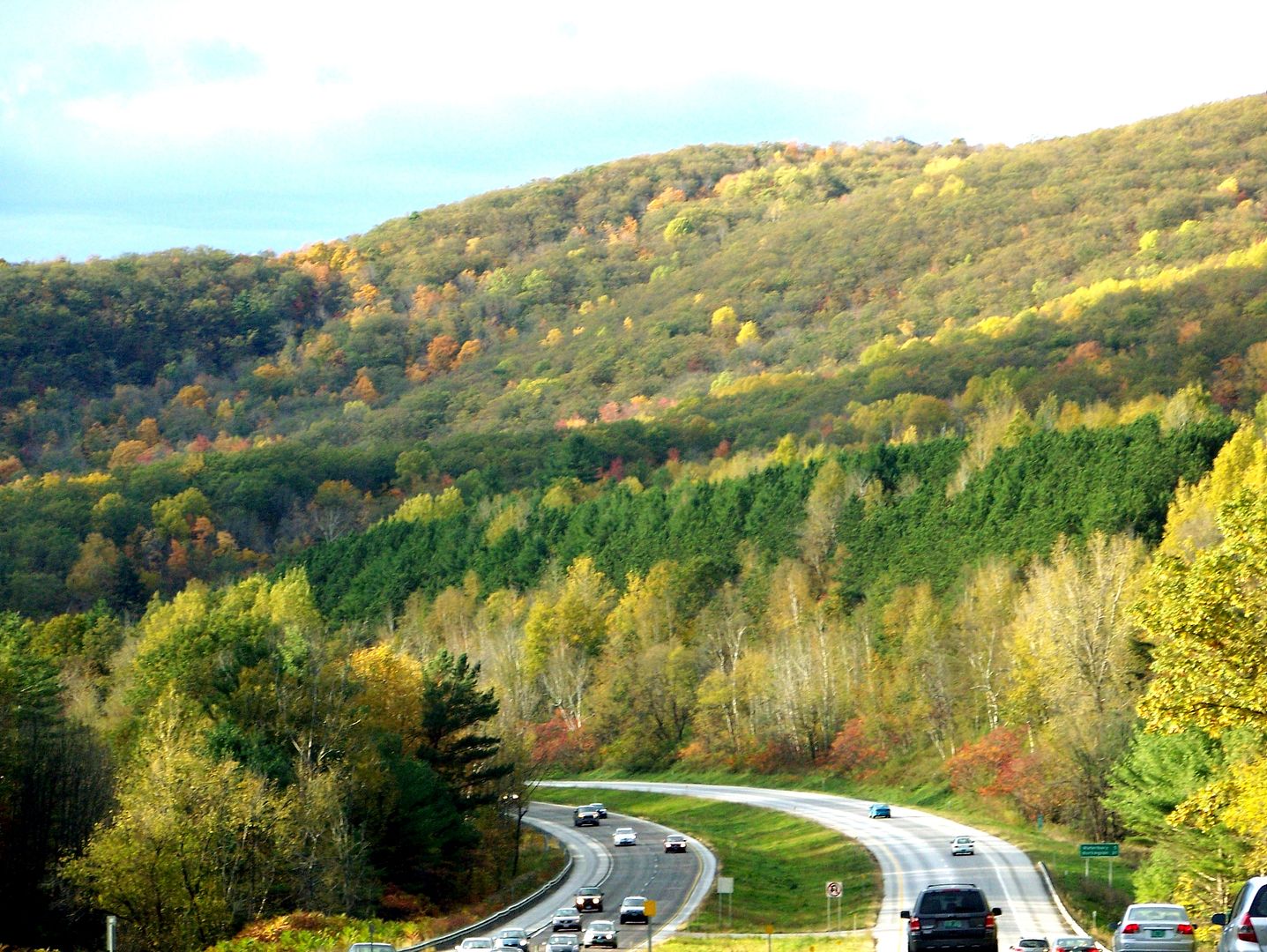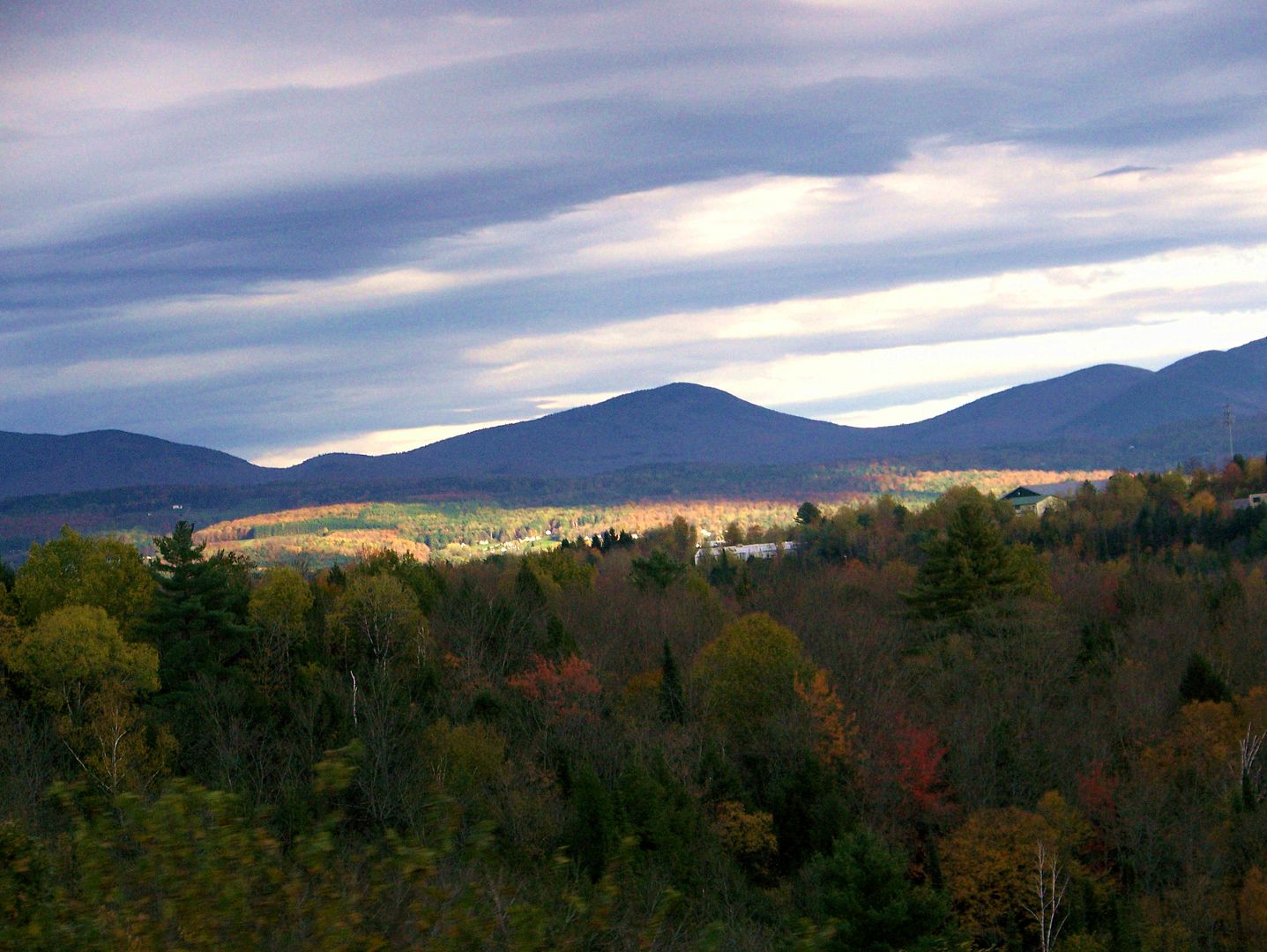 Anybody's parents drive them crazy? Yaah, me too. There is no escape from the purity of a child's love. View from the deck on the barn: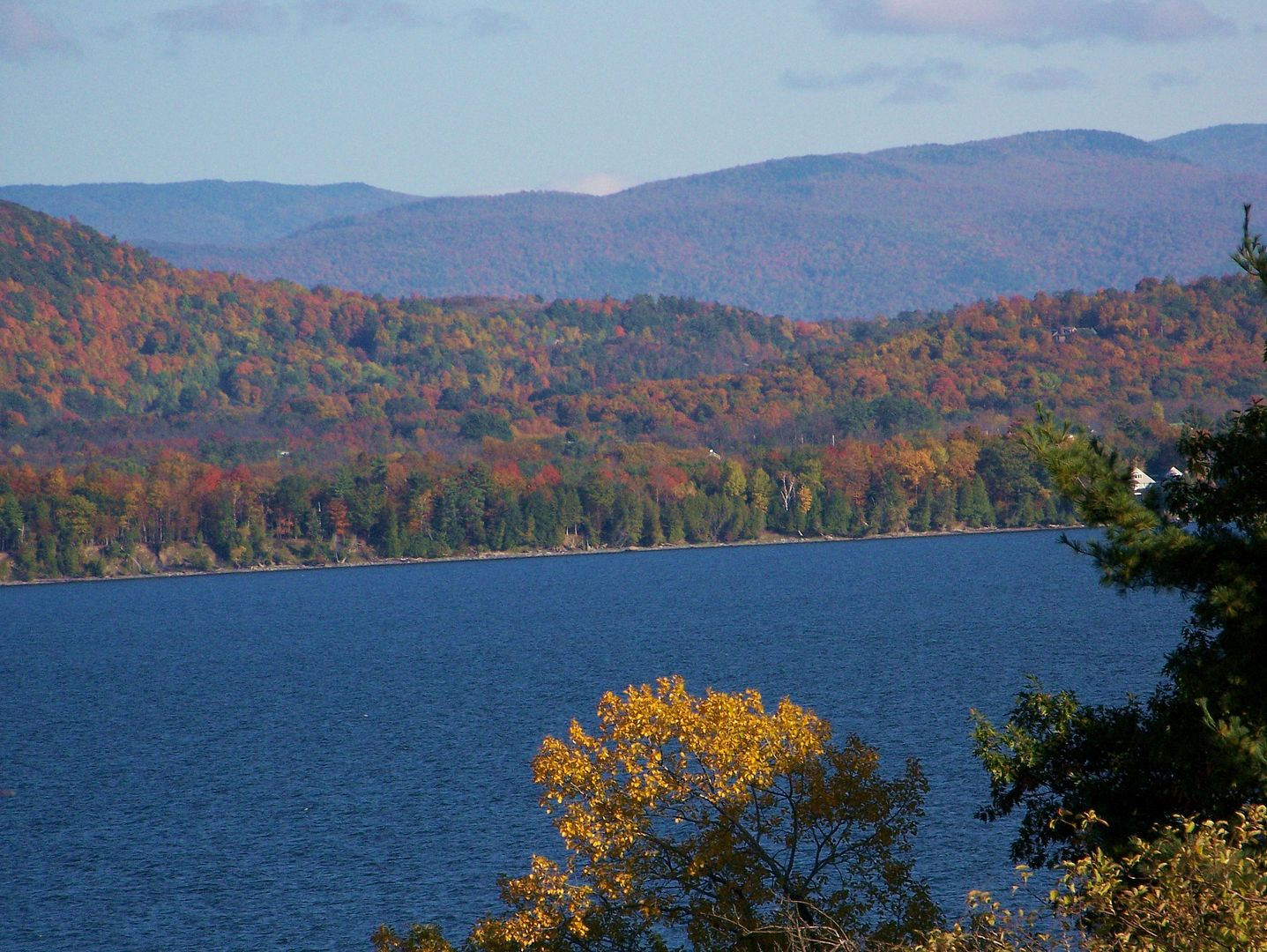 Look, a VW: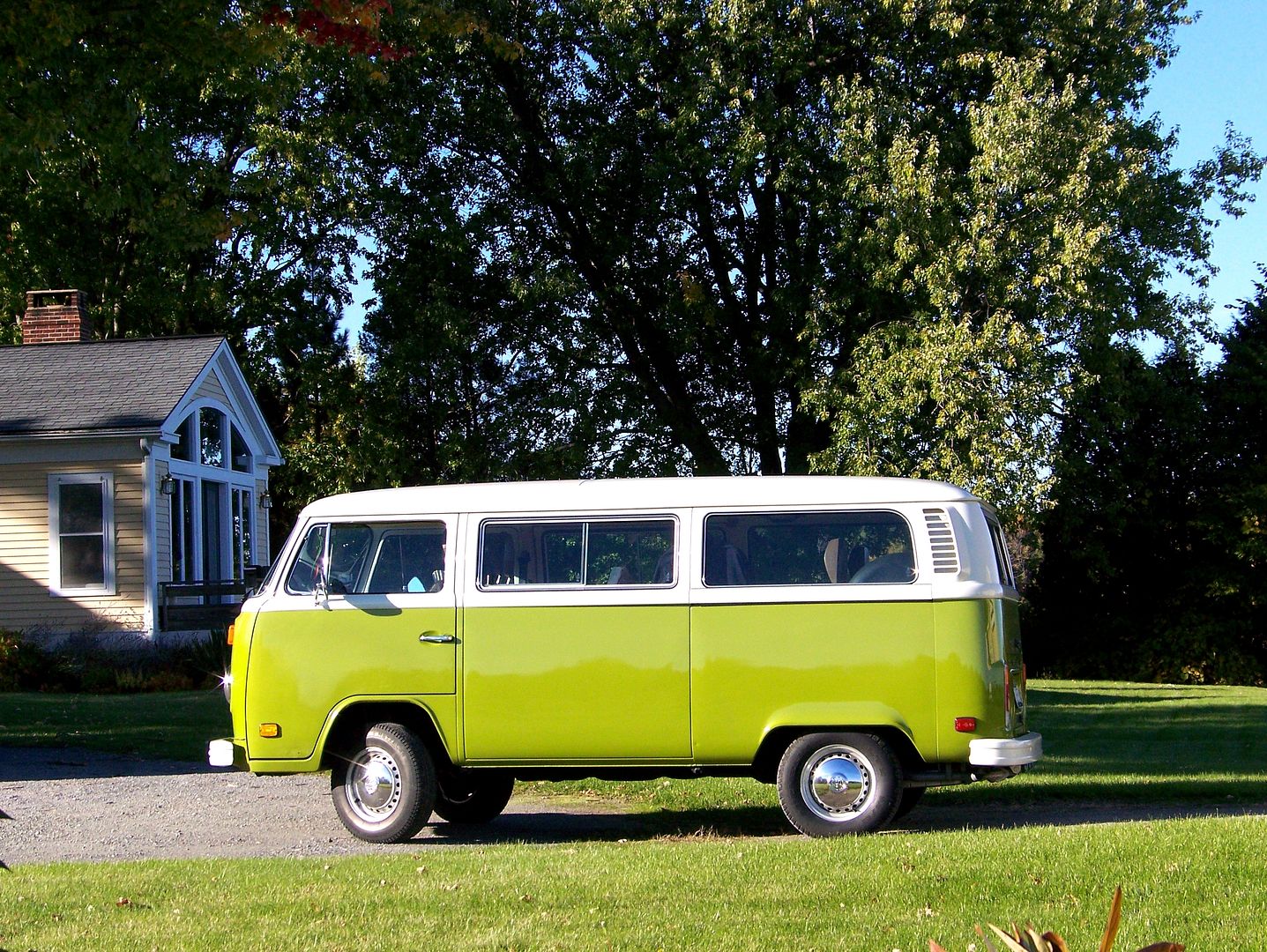 . . . I reeled in emotional confusion to Syracuse to visit Vdubtech and Rustybus via some dappled golden dirt paths. Took the New York State Thruway to have coffee with this girl in Rochester, this girl who made my heart sing with the gift of a book, but who sort of blew my mind with a photo journey through years and years of beautiful sometimes fierce people's lives, time is too short for us slow learners:
Northeast Fall . . . it's like an acid trip when you cram your face in a box of Trix.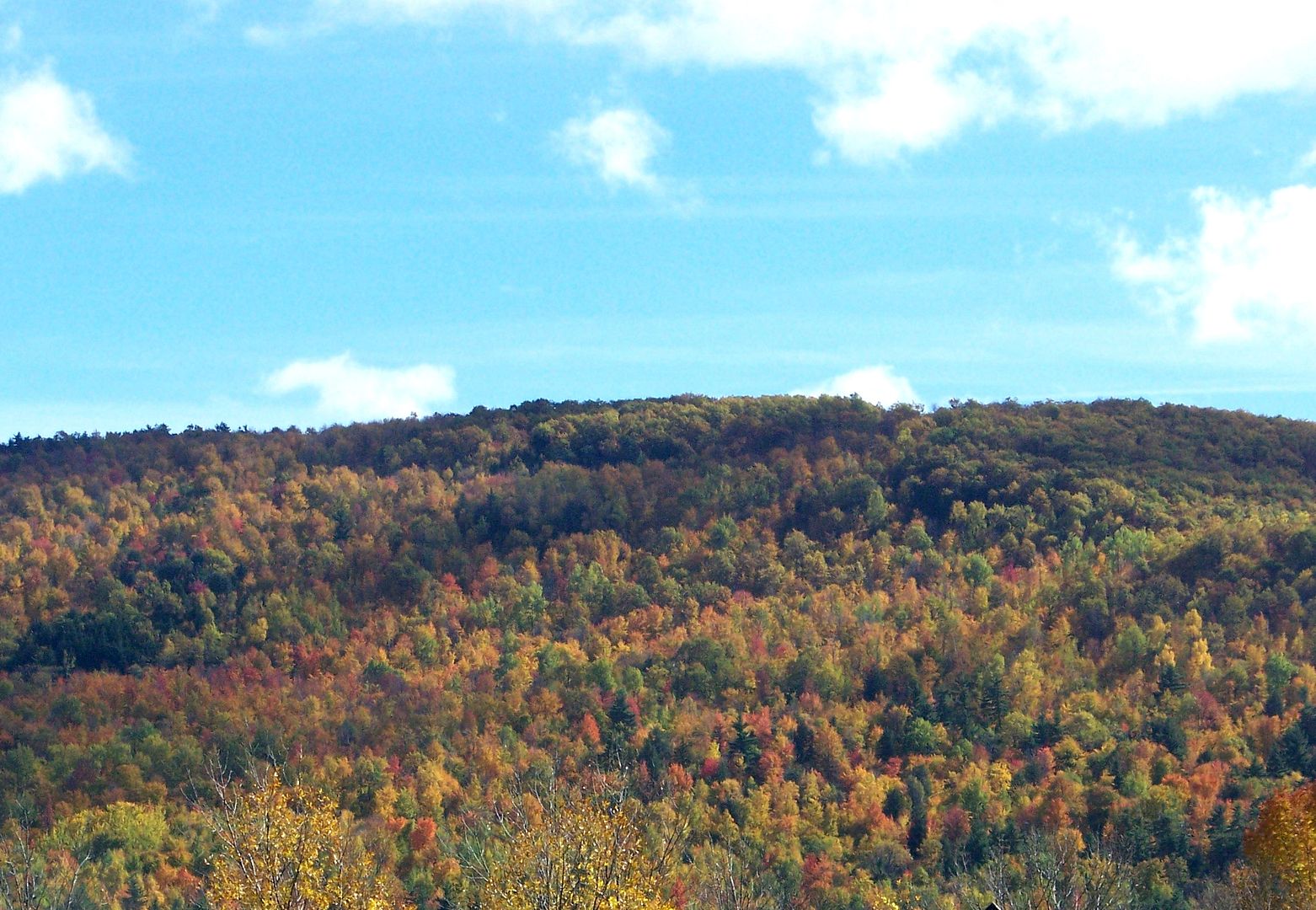 Two more official Itinerary visits and this very busy season draws to a close. Did someone say "draw"?
Colin