Full circle. Picked up the BobD out of storage way back in March feeling like a clumsy suitor about to take his new love in a white dress and high heels to his favorite swimming hole down the rocky path.
Now we are but four miles from where we started, and it feels different. I can sense the BobD's actual competence/spirit as brought to me from thousands of miles of perfectly reliable dependability. Turns out that the BobD is actually better than the Road Warrior in a critical category, the clutch. Apparently a 228mm disk has just the additional material to not get pissed off-road. In every other category, it is the equal of the Road Warrior except build-quality. I even got used to the sliding windows and lack of partition panels.
Part of the bonding process is indeed, shared experience.
Much as it feels like I have gotten drunk every single day on an exquisite bottle of 1912 Rothschild Mouton Cadet, "oh man, not another day of driving a perfect example of an original VW bus with only 53,000 miles on it!" I am sorry to think that it will be going into storage, to sit, to sit, to lose the daily adventure. But it also is a lovely thing to think of washing the windows in the spring and tearing out of the storage unit to visit the country once more, with actual BobD memories instead of Road Warrior Recalls, of which I have had thousands over the past summer
(the last one was but 100 miles ago, "hey, there's the fireworks store where I stopped last year in the Road Warrior to try to fix the right carb return spring")
Now, I am only stopping here briefly in Atlanta, to enjoy two days of air-conditioned Lexus (I earned it) before I go to Neptune Beach Florida and then up the eastern seaboard to Maryland and New Jersey and Rhode Island and upstate New York and Pennsylvania and Illinois and good grief.
Colin
(just finished the classic IAC vandalization of the BobD)
Road Warrior 2008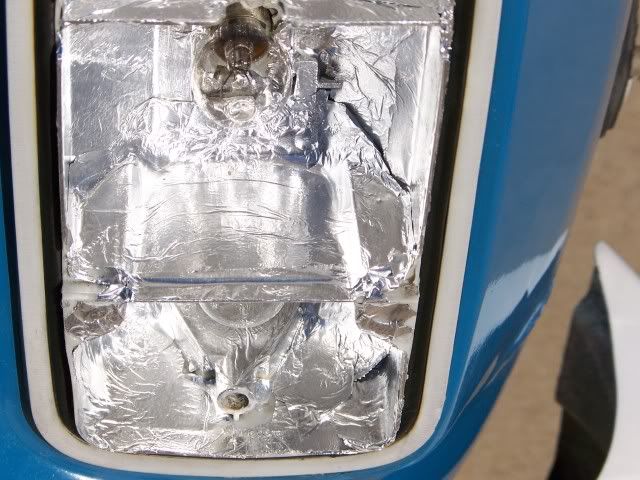 BobD 2010
Road Warrior 2008
BobD 2010