Texas Police and I have a long and rich history going back to 1987 when I got pulled over for speeding in my BMW 530i and we "resolved" the issue via an ATM at a nearby 7-11.
Had a warrant out for my arrest as of 2008 because of an unanswered summons for doing 90 in an 80 in my brother's BMW 540i outside of Dallas.
Well. . . that warrant must have dropped off the radar, because I would have been jailed six times over by now since last week.
Visited briefly with jblair630 yesterday, and headed up towards Dallas for my next call. The heat and humidity after that stupid Hermine saturated the state has been oppressive, so I didn't even try to find a campsite until midnight. Well, you guessed it, county road FM 3421 was it. There was a nice little patch of "slightly shorter roadside weeds" along a fence "Keep Out". It was hot. It was muggy. There was standing water. And I took a long walk in the damp humid muggy soggy air. It was beautiful, but the traffic along I-35 was roaring through the night. I have been ruined by the solitudinous splendor of the last couple of camping nights. After a mile of seeking maybe a quieter spot, I turned around and headed back to my weed swamp. Now who the heck needs to drive to town at 12:30AM out here? Headlamps come across me in my midnight walk uniform. I snap a salute and keep walking purposefully. Get back to the BobD which is damp in every nook. My comforter weighes more in the damn dampness.
I open the windows a bit to help the bugs find and feast on me, and lay out with my feet sticking out the sliding door, and it is hot and humid and muggy and still. I lay there waiting for my residual walk exertion heat to die down.
Just at doze-off , bzwerpflufuflufwipfwipfwip, some dumbass grasshopper flies into the car and is pogo-ing around the front of the car. Flashlight in hand, I get a good cleaning going on up front as I hunt down this sob. Laying back down, I begin to doze off BLARE!!!!!!!!!!!!!!!! and a stunning crescendo of train rumble vibrates the whole car. The tracks are poorly maintained here on this curve of track across from the road, and every wheel of every car hits whatever that mis-aligned section of track is. It finally gets around to leaving, and I lay back down AWAKE and hot and humideleteriously sticky. Wtf next, I wonder . . . Twiiirrip twiiirrip . . . twiiiirrip twiirrip . . . twiiirrip twiirrip . . . next to my ear. This cricket is wily and quick and disappears behind the middle seat under the LM-1 and the laser thermomenter and drill box. I just let him/her go and pray that crickets also sleep at some POINT. But wait. There's more.
I finally actually sleep around 2:15 AM because I have no idea who is looking at me through the halo of bright light filling the open sliding door at whatever point later this is.
"Excuse me sir, everything OK?"
The headliner is disco blue and red flashing and there is a nasal voice coming from his waist area ". . . York E-Edward U-Umbella B-Boy"
"Got any I.D. with you, sir?" I get my wallet from the glovebox and Mr. Officer is looking around the car. "This thing is IMMACULATE." Nice choice of words, I am settling down a bit. "LOOK AT THOSE WHEELS." The waist voice is still at it, "address is good no outstanding warrants" hell, I am getting positively cheerful, "sir, we just have to respond to a call of suspicious activity, let me check up on you and we will be on our way, there is no problem with you staying here." He goes back to his patrol car, and I sit on the toolbox. More headlights. Whooa, the red and blue lights fire up on this car coming up . . . AND the car behind it! They stop with a little skid of gravel. Good lord, I am screwed! What'd I do? Did that warrant just pop up on their Microsoft Windows Police Edition? We got spotlights galore and a Disneyland of spinning lights and cops coming at me from the front and the rear, and I just sit on that toolbox, wondering what a decade in prison might feel like.
"Look at this thing! What year is it?"
"Boy, you don't see these things any more."
"Especially down here."
Officer #1 comes up from his car with a @&%!*@ citation book, and he is writing on a citation.
"Hey, I do believe I am within 12 inches of the curb, Officer, if there was a curb here."
"No, we just have to write up each stop that includes a call-in, you're not getting a ticket."
Thus, it was just a Police Party.
Got to sleep at 3:30AM or so.

So, here is the BobD at 39,000 miles: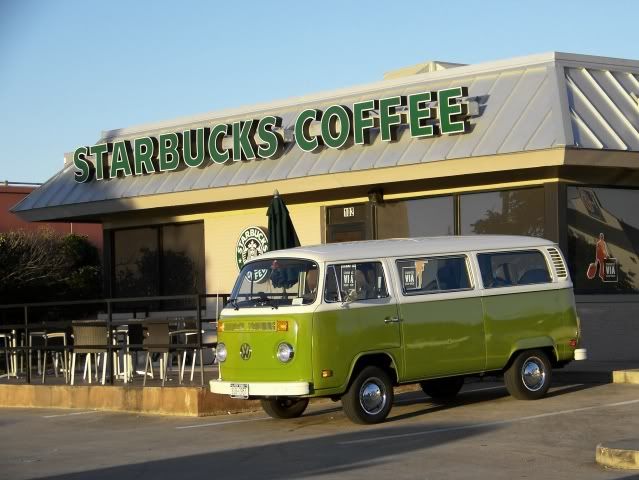 And here is the BobD at 52,000 miles: