Once in Los Alamos there was work to be done!
The BobD was gasping a bit for oxygen and acting like an old Type 1 bus on the hills . . . so I decided to enjoy life as an old Type 1 bus and just wafted up the hills.
Visited PMaggiore and found two of his three children ready for work.
So I put them to work . . . and found eager competent mechanics in training. Tom installed the evaporative fuel vapor lines with tees and proper routing, removed and installed the spark plugs, and displayed a decent intuitive touch:
Cody was responsible for removing the belly pan ("is it going to fall on me?") and disassembling and lubricating the accelerator pedal linkage + cable, and he cleaned and gapped the spark plugs and made extra-sure that the anti-seize paste reached each and every thread with abundance.
The family that repairs to underneath the bus together, stays together:
These kids then got Itinerant Air-Cooled Driving Lessons at a local parking lot, and did an exceptionally good job of driving with coordination and being nice to the family Volkswagen's clutch.
I did not take photographs at the annual JTauxe Los Alamos Volkswagen Reunion whereupon five or six Volkswagens materialize in the time it takes to turn around and grab your Diet Coke. It was a pleasure to see Tom Stockton show up with his bus (I had left it in April in the cold rain with no clutch arm and many other pieces still to be installed), and it was a real pleasure to spend two half days with Jtauxe's neighbors, The Bowers, working on their once-owned-by-jtauxe's Westfalia. We did all four CV repack/new boots plus custom modified lock plates in a credible four hours, and I got to play their WELL-CARED-FOR Steinway very briefly.
John, I await photographs and word on the Bluebird . . . . . . .
Then it was off to Colorado along US 285 North and US 64 East.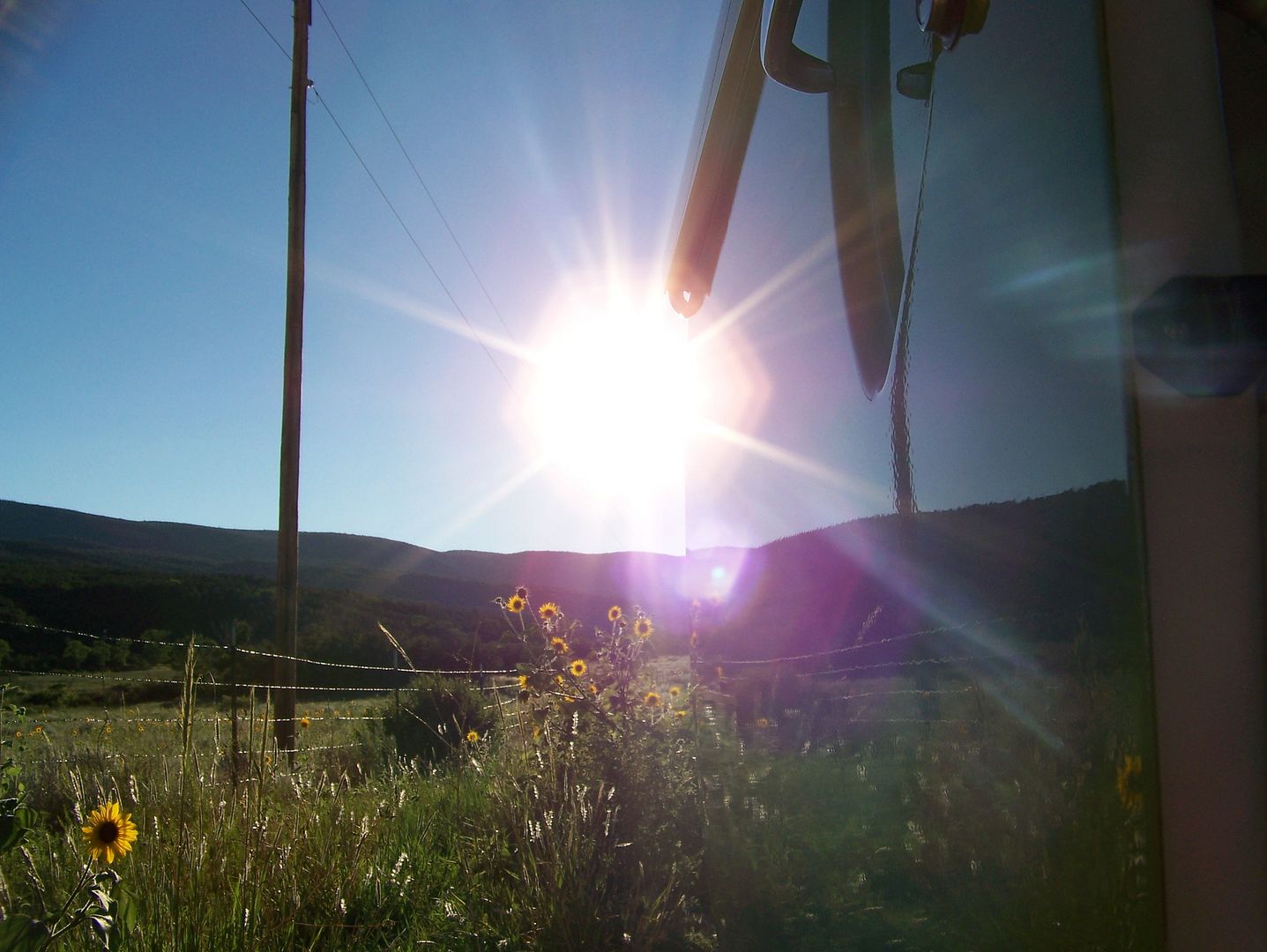 Once I was in the glorious countryside groove: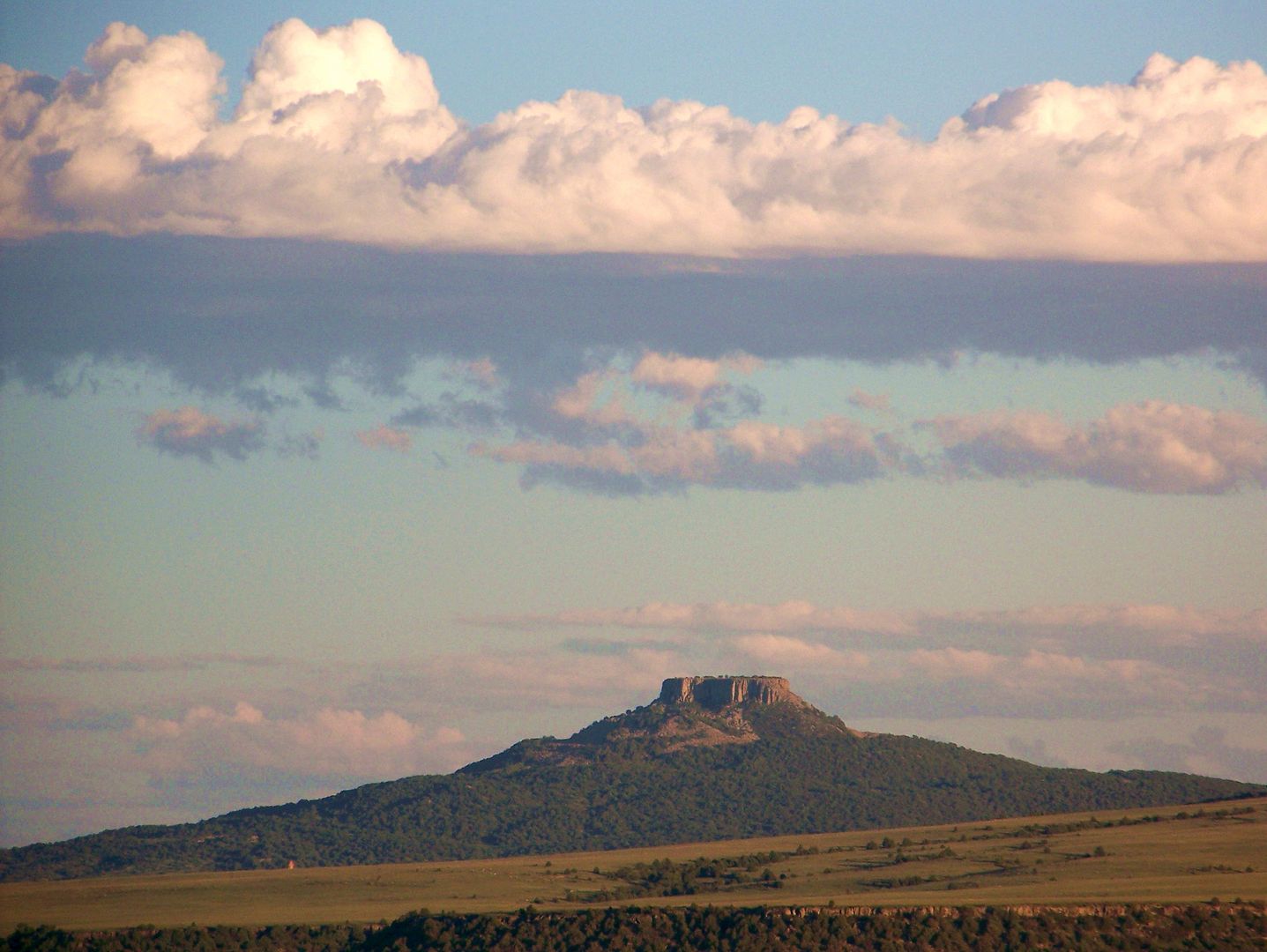 I just had to visit the NRA:
where friendly statues welcome you: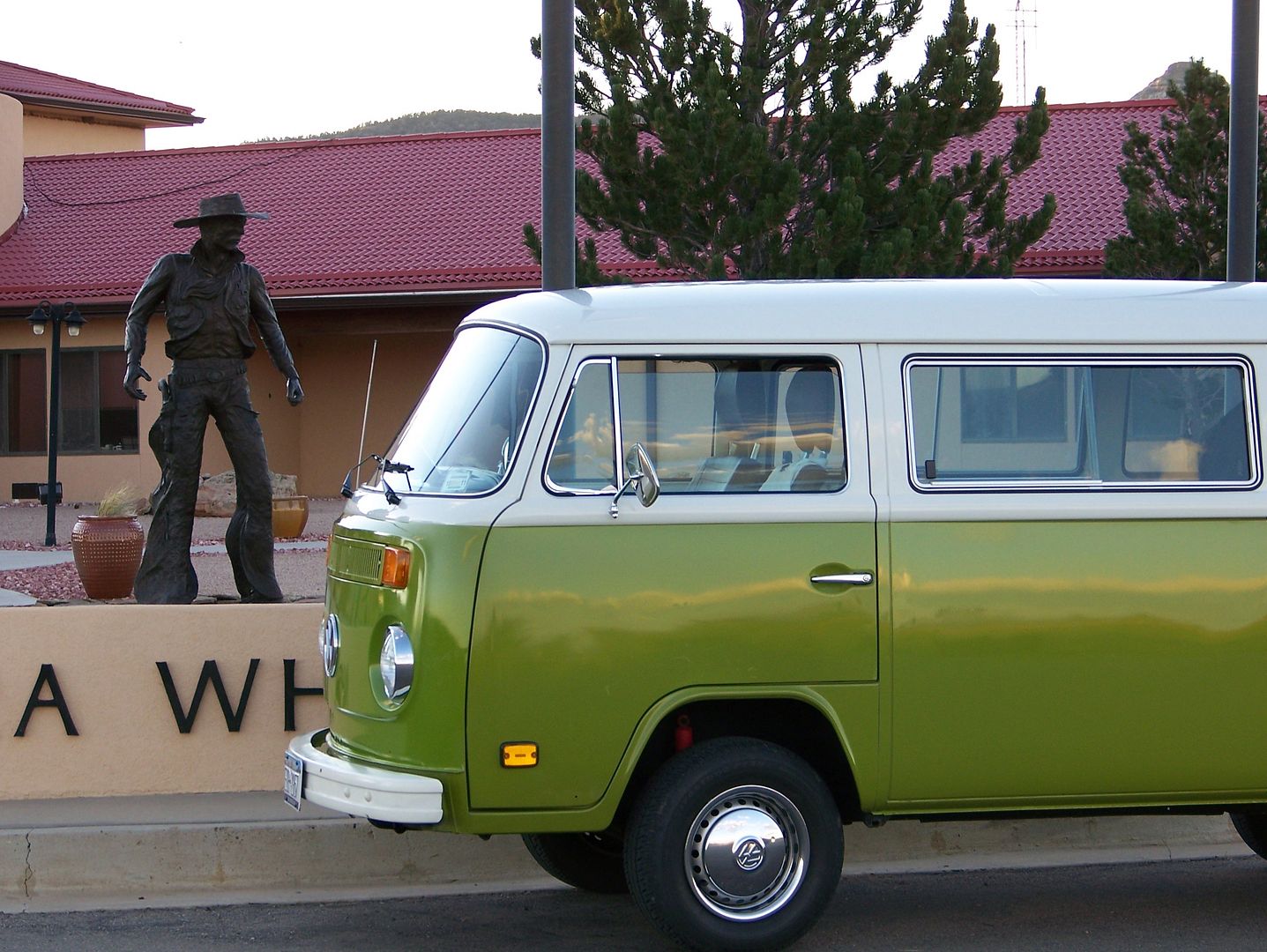 Somebody actually thought this was . . . just right for the entrance:
The NRA cares not. They only care for support.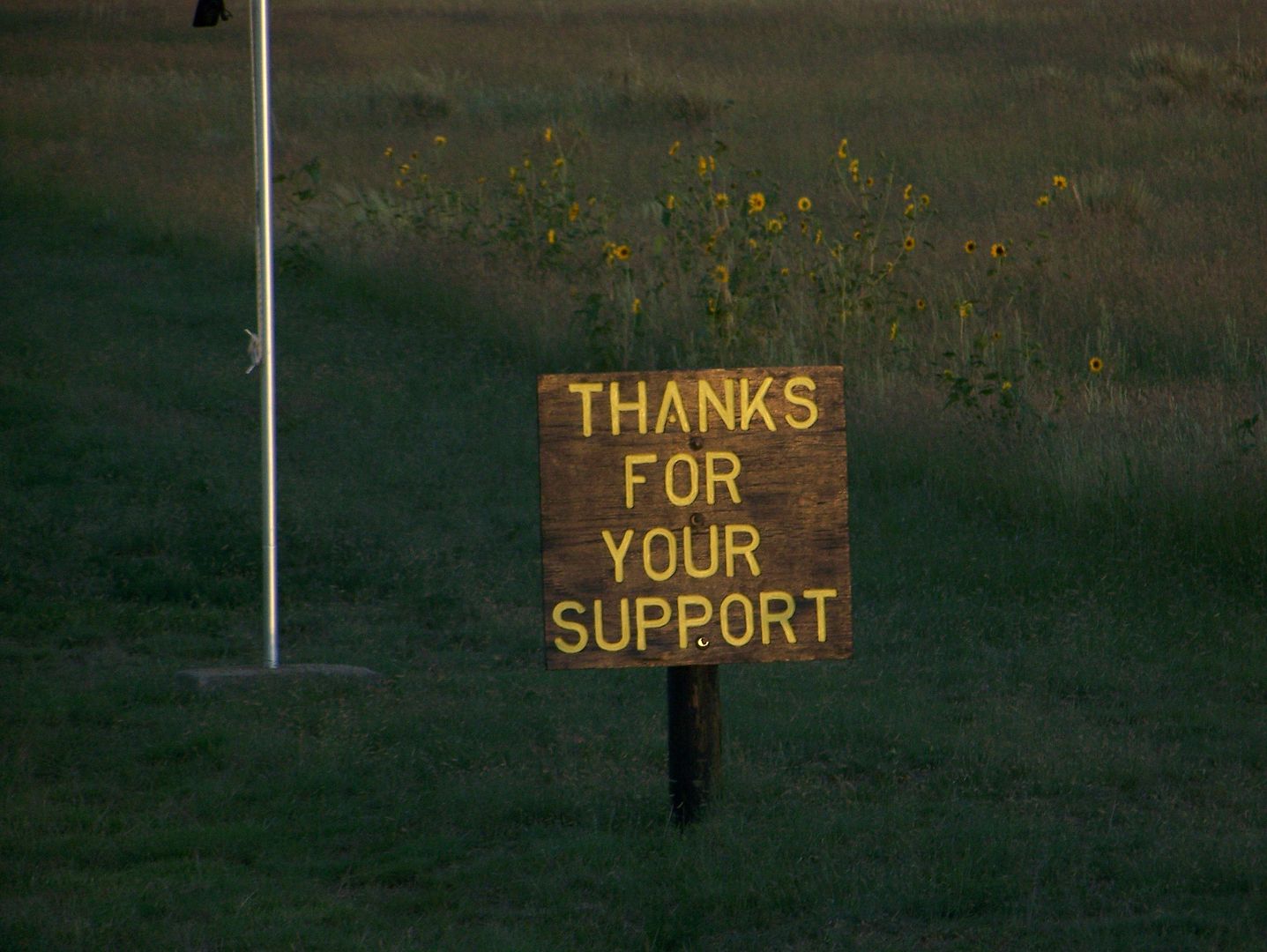 Ahh, but three gear changes later and I am back in the countryside:
. . . where bullets seem unnecessary: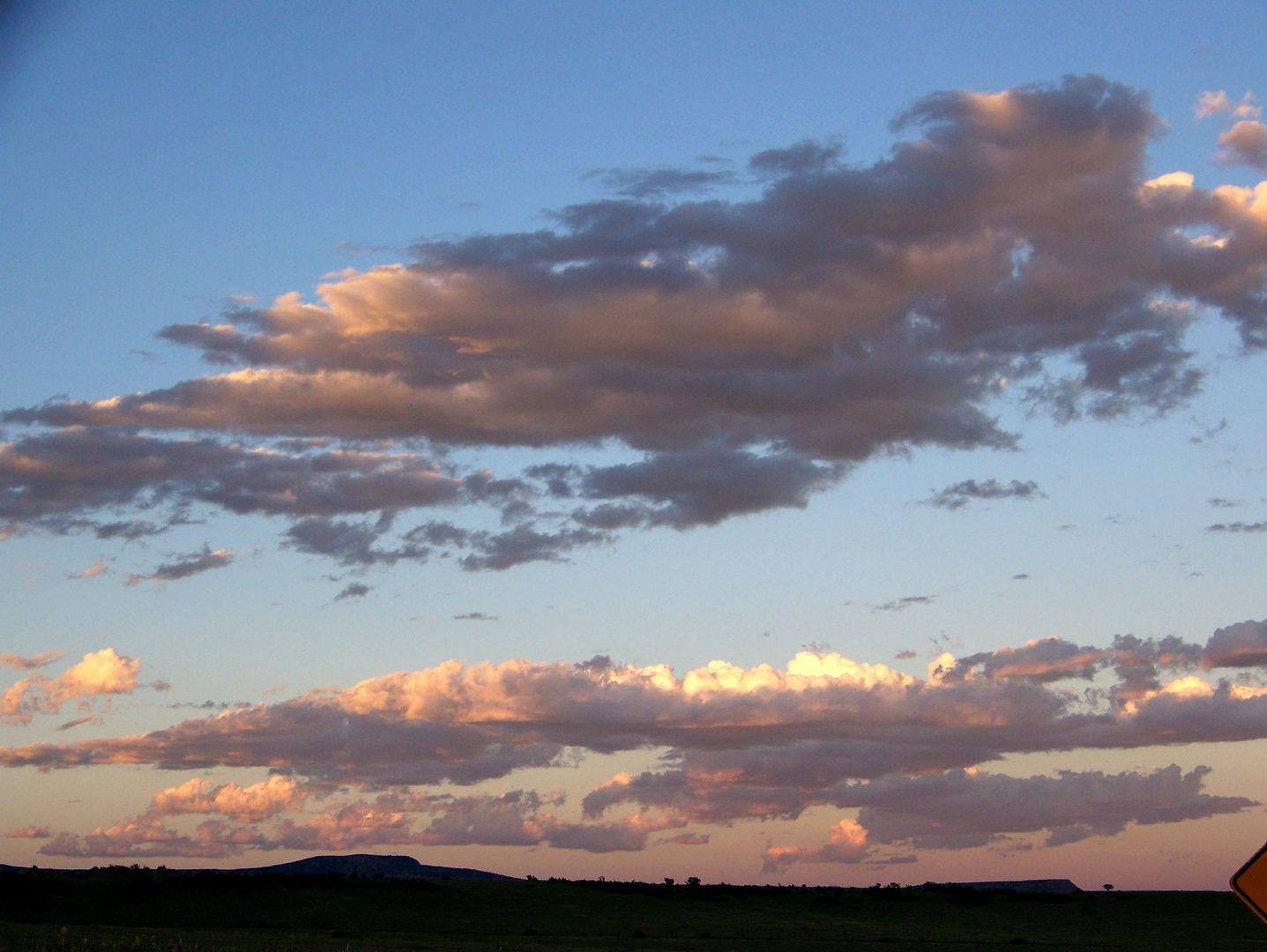 Do this. Don't do that. You're not the boss of me: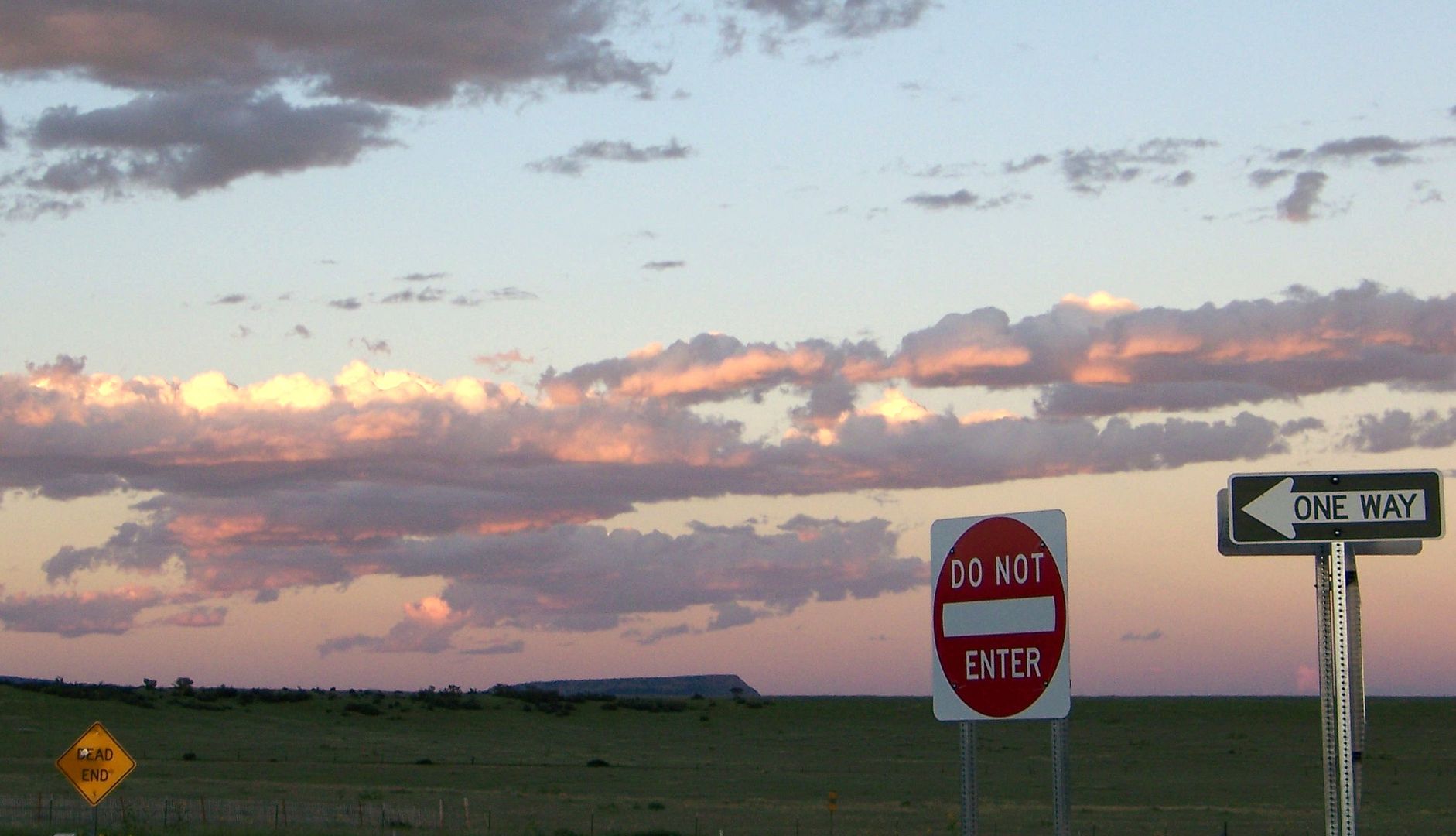 Left New Mexico in the night, New Mexico, the Land of Enchantment: